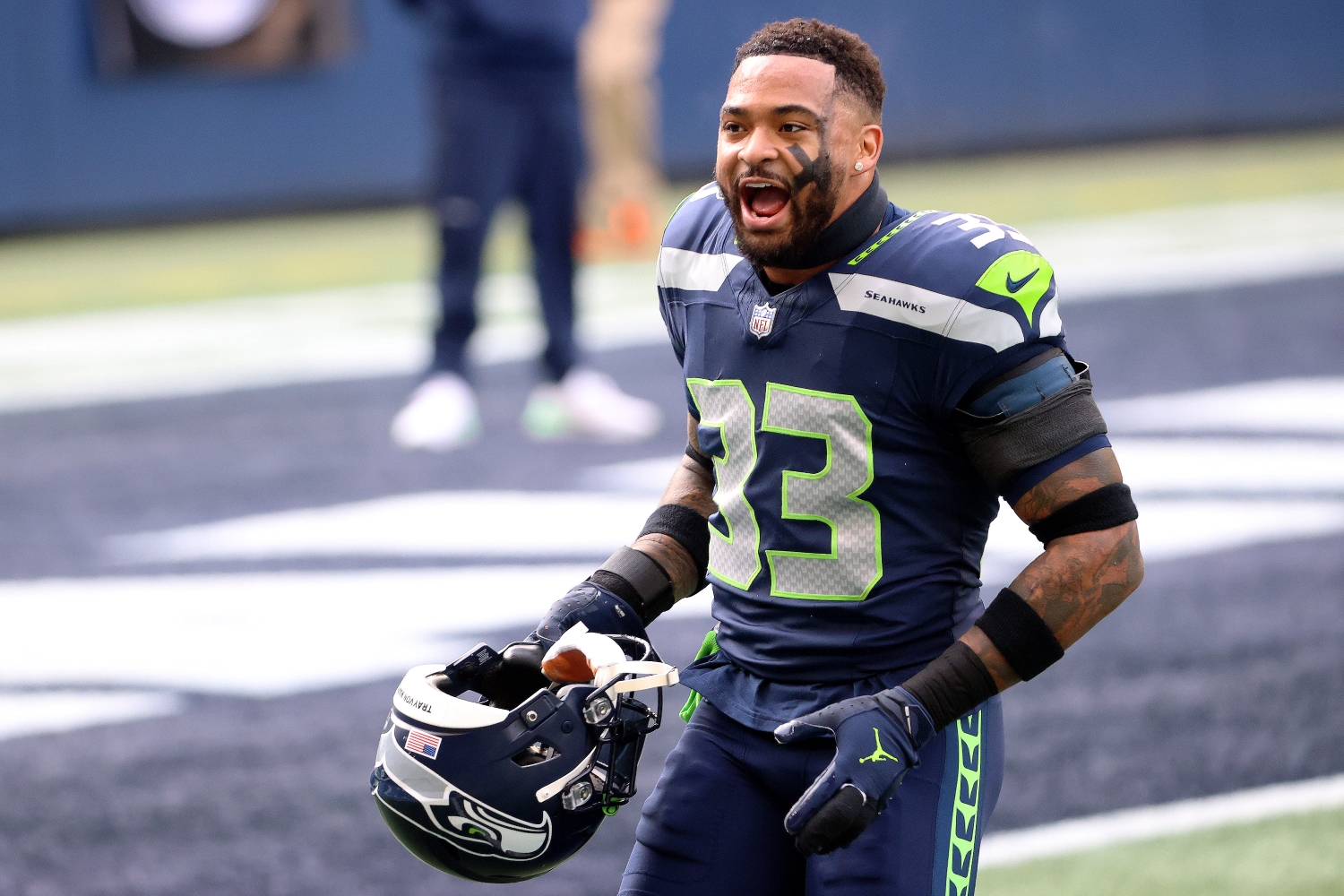 Jamal Adams is About to Teach the Seahawks a Brutally Expensive Lesson on the True Meaning of Leverage
The Seahawks traded a huge haul to acquire Jamal Adams. But with the star safety looking for a new contract, it seems like Seattle is about to learn an expensive lesson on leverage.
Just like tackling, contract negotiations all come down to leverage.
Luckily for Jamal Adams, he holds the power to force the Seattle Seahawks to bend to his will. And assuming the franchise doesn't want to lose the talented defensive back in free agency next offseason, Adams will teach the Seahawks a costly lesson on the true meaning of leverage at some point this summer.
But does that necessarily mean he deserves a record-setting contract? As much attention as Adams generates as a big-name star, the idea of him making anywhere close to $20 million per season seems like an utter disaster for the Seahawks.
Seattle paid a steep price for a player in need of a new deal
The Seahawks needed to find a new leader for their secondary in the post-Legion of Boom era. And they certainly found one last July by making a blockbuster trade for one of the NFL's most decorated defensive backs.
Seattle sent two first-round picks, a third-round selection, and safety Bradley McDougald to the New York Jets for Adams and a fourth-rounder. Needless to say, the Seahawks paid a premium price to land the No. 6 overall pick from the 2017 NFL draft.
Of course, Adams got dealt because he and the Jets didn't see eye-to-eye about his value. Coming off a season in which he earned first-team All-Pro honors and his second straight Pro Bowl selection, the 6-foot-1, 214-pound safety reportedly wanted a contract extension that would make him one of the league's highest-paid defensive players. However, Jets general manager Joe Douglas chose to trade the team's biggest star rather than give him a record-setting deal.
Meanwhile, the Seahawks did well to secure a young, athletic weapon for their defense. Still, the fact general manager John Schneider gave up such a huge haul for a player in need of a lucrative contract extension made the trade look less palatable from Seattle's perspective. After all, with Adams angling for quarterback money, it raised questions about whether it made sense for the Seahawks to build their defense around the league's most expensive safety.
Jamal Adams is about to teach the Seahawks a costly lesson about leverage
Adams only played 12 games in 2020, but he stuffed the stat sheet with 83 tackles (11 for loss), 9.5 sacks, 14 quarterback hits, three passes defended, and one forced fumble. That seemingly increased his value heading into the offseason.
Although Adams got excused from mandatory minicamp, his contract situation remains a major storyline to follow in Seattle. Unfortunately for the Seahawks, they look like they're about to learn a brutally expensive lesson on the true meaning of leverage. At least, that's the takeaway based on the latest update from head coach Pete Carroll, who described the situation as "amicable."
"We recognize that he's a fantastic football player, and we're in the midst of — it's a big contract process," he said during a press conference last Tuesday. "But I know he knows he's been treated with a lot of respect and he's been very respectful toward the club as well. They've been good talks and just hasn't been able to get settled at this point, but it's coming. We expect him for camp and everything should be fine."
With Carroll confirming the Seahawks expect to have Adams on the field for training camp, the 25-year-old seems destined to become the highest-paid safety of all time in the coming weeks.
That reflects the reality of the situation: Seattle has no leverage at the negotiating table.
Adams is a perennial All-Pro who lines up all over the field and fills a variety of roles. With plenty of prime years left in the tank, he even has room to grow as a player. The Seahawks simply can't let him leave in free agency given the amount of draft capital they invested to acquire him. In essence, he can ask for anything he wants without having to worry about not having a fallback option in free agency.
With no leverage against Adams, the Seahawks have to make him happy by meeting his asking price.
Does Adams deserve a record-setting contract?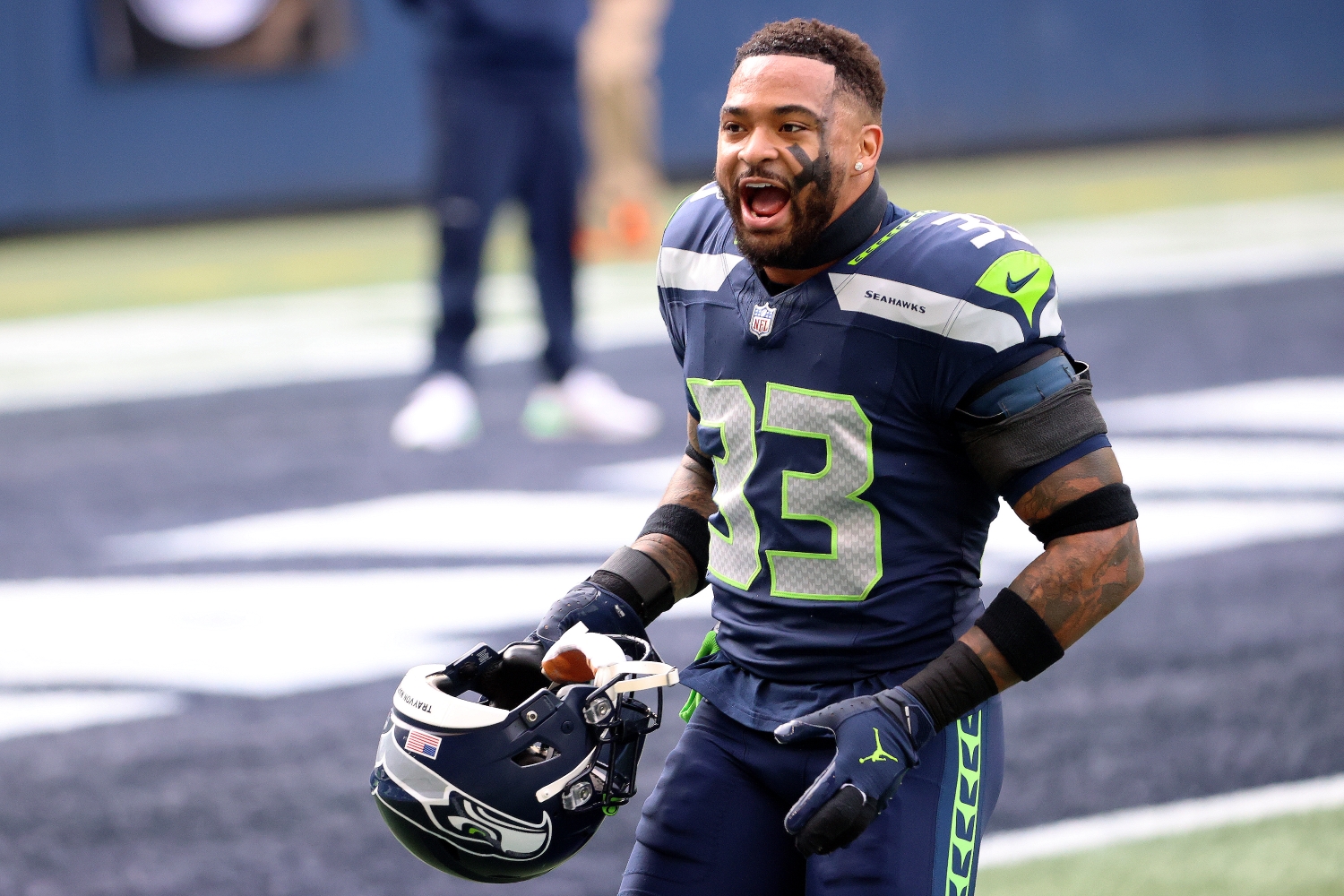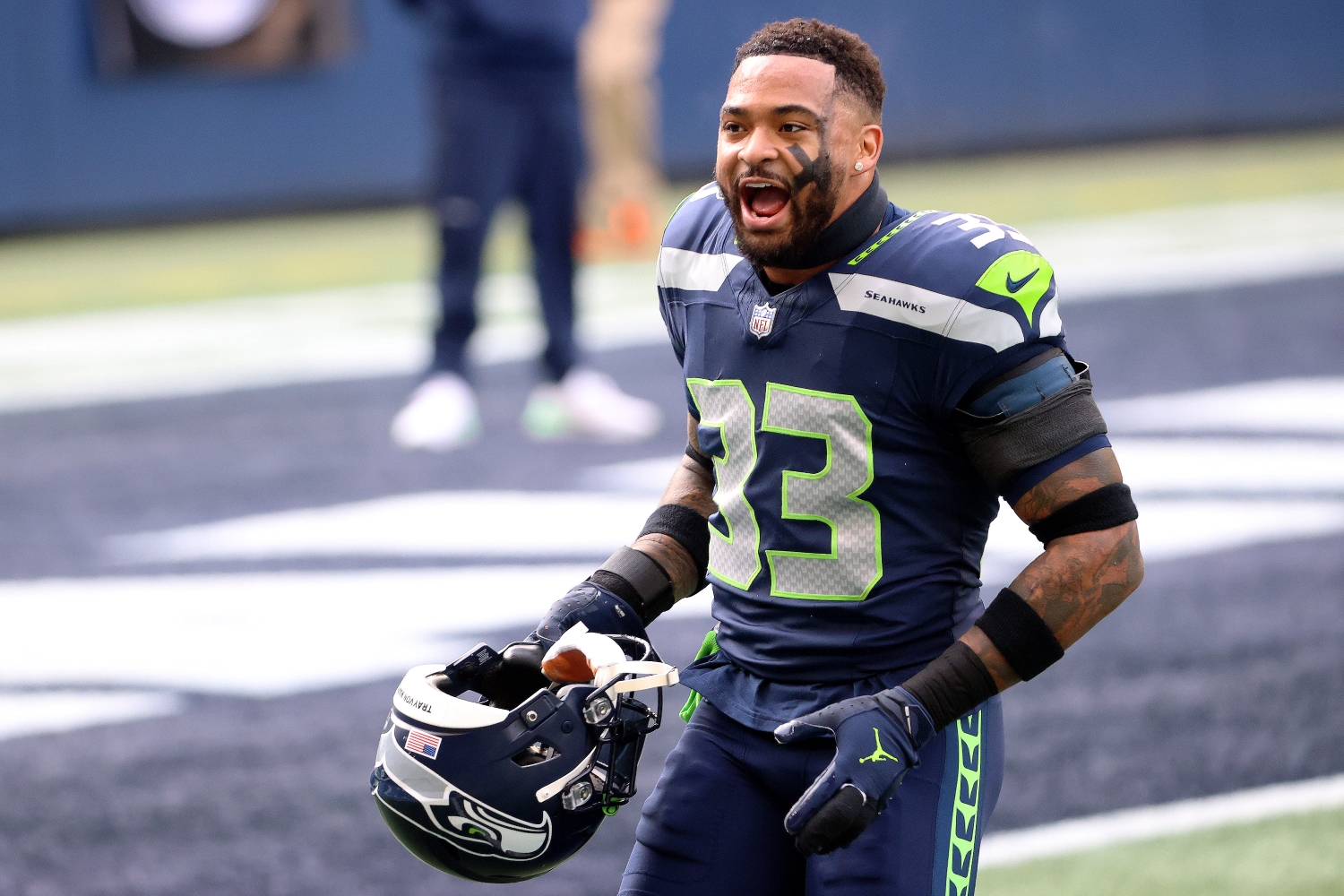 Adams should nearly double his 2021 salary of $9.86 million on his next contract. But even though it seems set in stone that he will reset the market for his position, it's fair to question whether he should overtake Justin Simmons as the league's highest-paid safety.
Unlike the Denver Broncos star, Adams does not excel in pass coverage. While he's terrific at putting pressure on the quarterback (21.5 sacks, 37 quarterback hits), it's impossible to ignore he's recorded only two interceptions in 58 starts. According to Pro Football Reference, Adams allowed a 77.8% completion rate on 45 targets during his first season with the Seahawks. Quarterbacks recorded a rating of 104.7 against him — a stark difference from 2018 (74.7) and 2019 (75.2). His coverage struggles could get further exposed twice a year with Matthew Stafford now leading the Los Angeles Rams.
Adams does make a big impact as a pass rusher and against the run. His physicality and effort stand out on film, so he certainly deserves to get paid like an elite safety. However, if the Seahawks pay him record-setting money, they need him to be a complete player — something he wasn't in his first year with the team.
With the league in full pass-happy mode, defenses need safeties who have ball skills and the ability to shut down athletic tight ends like Travis Kelce, Darren Waller, and George Kittle. Adams certainly brings value in other areas, but he didn't impress as a coverage defender last season.
Can he round out his game and improve? Or will he get exposed as more of a box safety?
Let's see if the Seahawks get their money's worth.
All contract data courtesy of Spotrac.