James Harden Eases the Minds of 76ers Fans After His Worrisome $47.4 Million Decision
Philadelphia 76ers fans around the world celebrated last week when their team finalized a trade to send disgruntled point guard Ben Simmons to the Brooklyn Nets in exchange for James Harden. The good news kept on rolling in when reports surfaced that Harden planned on signing his $47.4 million option to remain in Philly for at least one more season.
But those reports turned out to be untrue, as Harden was unable to put pen to paper before the deadline to do so. Now, Harden is able to become a free agent this offseason, but he eased the minds of Sixers fans everywhere in his introductory press conference on Tuesday.
James Harden didn't opt in to the final year of his contract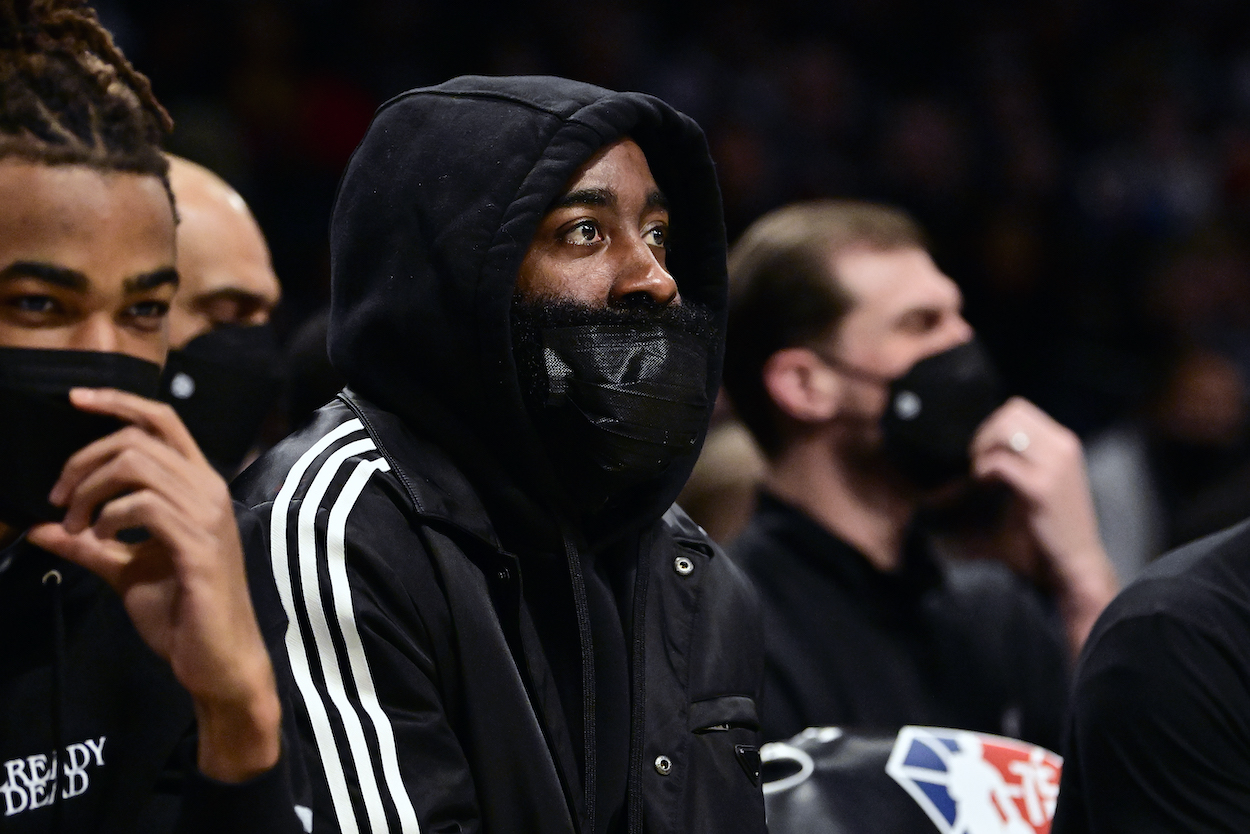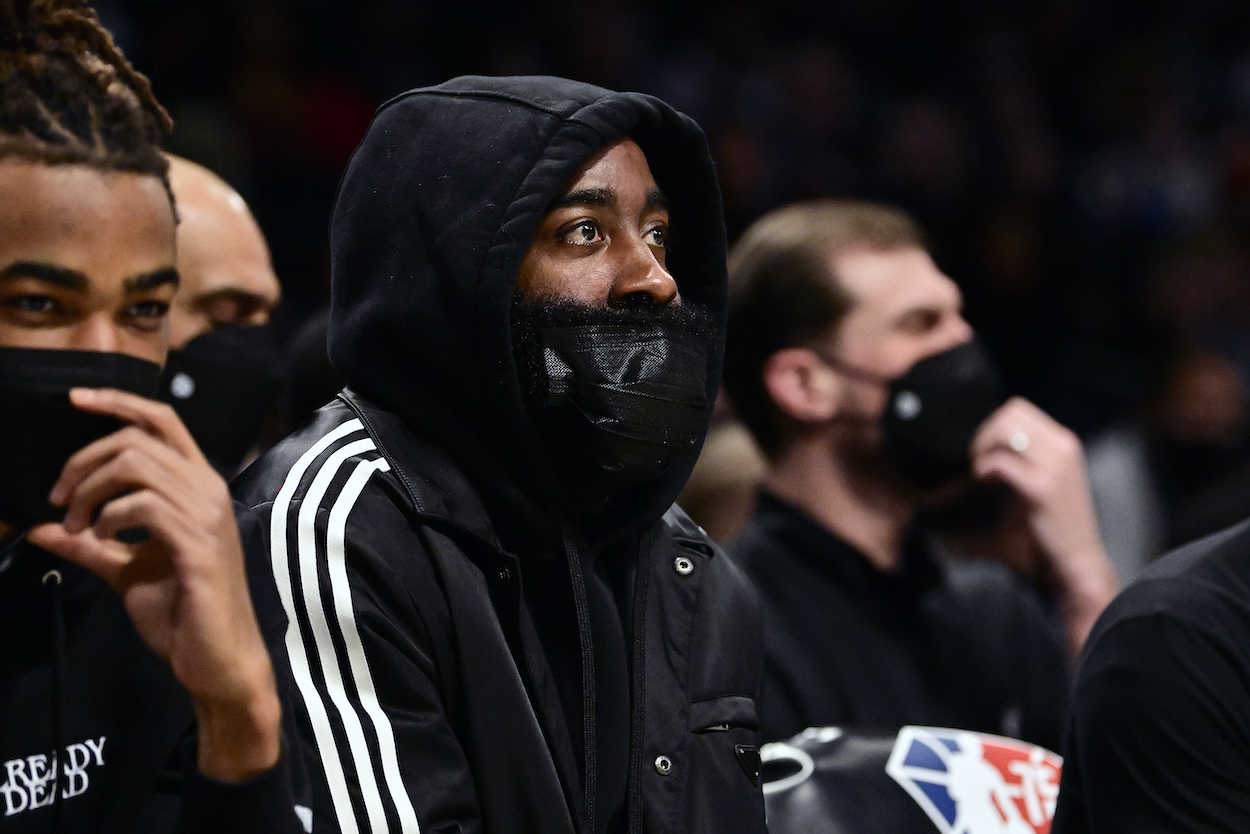 Harden had the opportunity to profess his faith in the 76ers organization by opting in to the final year of his contract after being traded last week, but the deadline to do so has already come and gone.
In the latest episode of The Ringer's Real Ones podcast (h/t RealGM), Shams Charania of The Athletic and Stadium revealed Harden did not file the paperwork in time to opt in to his $47.4 million option for the 2022-23 season.
This set off some alarms for 76ers fans, as it means Harden can now become a free agent in the offseason. Is he keeping his options open in case the fit alongside Joel Embiid isn't what he hoped? Could the Sixers have given up Simmons, Seth Curry, Andre Drummond, and two first-round picks for just a half-season of Harden?
These were all valid concerns, but Harden put them to rest on Tuesday.
Harden eases the minds of Sixers fans with a definitive statement on his future
Even though Harden didn't sign on for the 2022-23 season as soon as he could, he'll still have the opportunity to do so this offseason. The 10-time All-Star can opt in to his $47.4 million player option in June, and he'll be eligible to sign a four-year, $223 million extension with the 76ers two months later.
When asked about his contract situation during his introductory press conference with the team, Harden delivered a clear statement about his future.
"I still have the opportunity to do it," Harden said of the ability to opt in this summer.
"Will you?" a reporter posed.
"Yes," he definitively stated. "Everything happened so fast. I just wanted to get here and take my time, and most importantly, focus on the in-game and us winning a championship."
Well, there you have it. If Harden sticks to his word, he won't be leaving Philadelphia anytime soon.
The Beard is all in on bringing a championship to Philadelphia
Harden has now been on three different teams in the span of 14 months, but he believes he's now in the best position to win his first NBA title. During the same press conference, Harden interrupted a question about the 76ers' ability to win a championship this year with an emphatic, "Hell yeah."
"That's the goal, man. That's the goal," he said. "Like Daryl [Morey] said, the opportunity, the window is now. Joel is playing the best he's ever played, so my job is to come out there and help him and help the entire team win a championship this year and in the years going forward."
The end of that quote should tell Sixers fans all they need to know about Harden's future plans. The Beard has had Philadelphia on his mind ever since he requested a trade from the Houston Rockets, and now that he's here, he doesn't plan on going anywhere else.
Like Sportscasting on Facebook. Follow us on Twitter @sportscasting19.
RELATED: Rumblings of the 76ers Pursuing Mike D'Antoni Totally Undermine the Superb Job Doc Rivers Has Done This Season