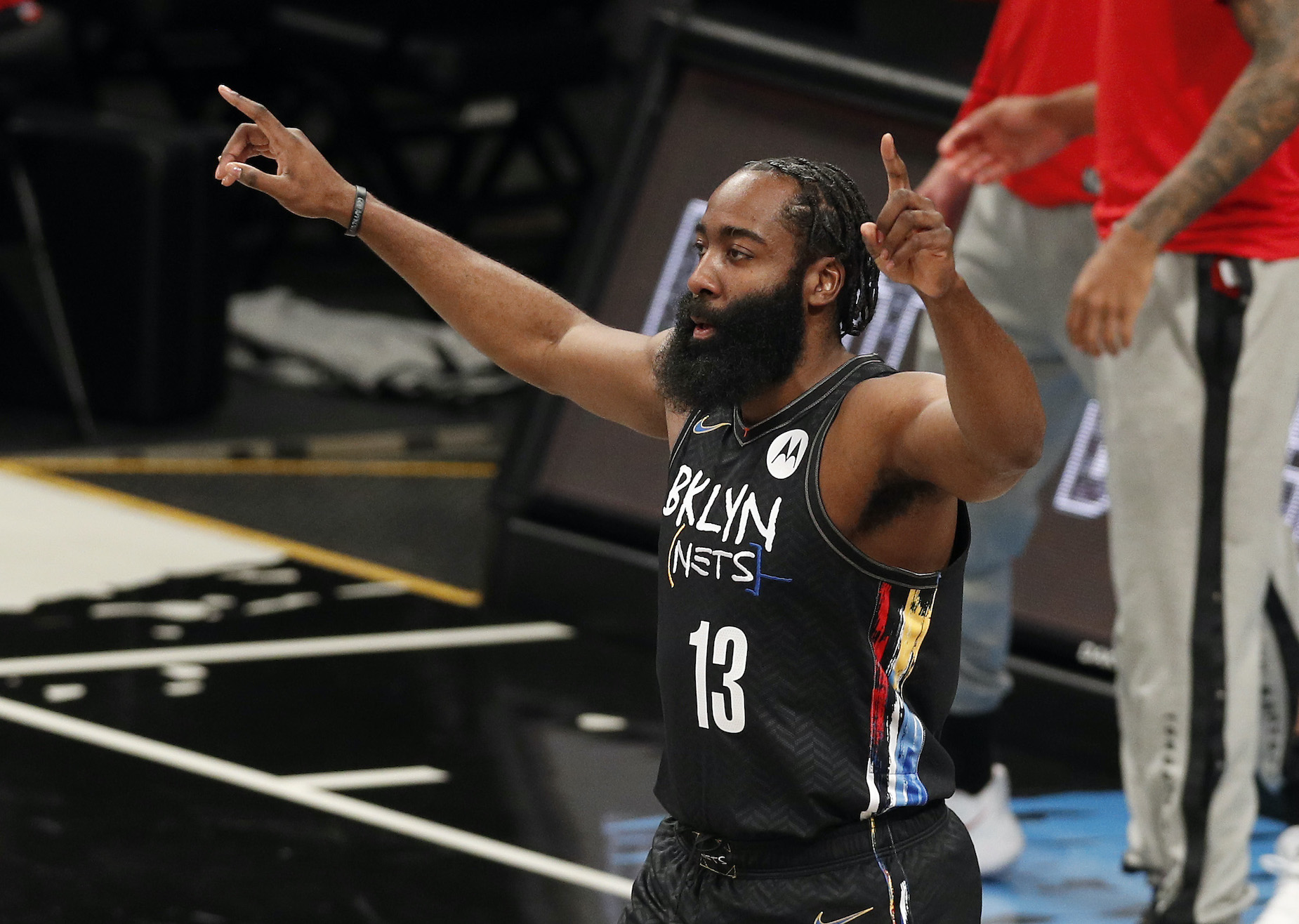 James Harden Just Got the Last Laugh After His Ugly Break-Up With the Houston Rockets
James Harden forced his way out of Houston, but the guard will ultimately get the last laugh in his relationship with the Rockets.
At this point in his career, no one can argue with James Harden's talent. In an era when star power and offense rule the day, the bearded guard is one of the best pure scorers around. That reality, however, hasn't made him universally beloved; just ask Houston Rockets fans about that.
While James Harden began the 2020-21 campaign with the Houston Rockets, he eventually forced his way out of Texas and was traded to the Brooklyn Nets. Despite that ugly divorce, however, the guard just got the last laugh; even his former employers have to acknowledge his greatness.
James Harden is a talented, if somewhat divisive NBA star
As LeBron James and other NBA stars can confirm, being a top-tier talent doesn't automatically make you popular. James Harden, however, takes things to the next level.
After cutting his teeth on the AAU circuit, Harden played his college ball at Arizona State. There, he proved to be a capable offensive player; after two seasons with the Sun Devils, averaging 19 points per outing, he decided to enter the 2009 NBA draft.
Harden joined the Oklahoma City Thunder as the third-overall pick and proved to be a capable bench player. With each passing season, though, he showed more and more offensive potential; that scoring touch has since become a central part of Harden's game. No matter which team he's playing for, the bearded guard is capable of shouldering the load himself and stuffing the box score.
Despite his obvious talent, though, Harden isn't universally beloved. Some feel that his on-court tactics—the guard is a master earning trips to the free throw line, for example—are below his skill set; "The way Harden pleads for fouls on jump shots can feel like someone calling offensive fouls in a pickup game: technically allowed, he said, but weak sauce," Jesse Washington once wrote for The Undefeated.
Others, however, take issue with another aspect of James Harden's recent behavior.
The guard forced the Houston Rockets to trade him by 'dogging it'
These days, plenty of sports fans feel like professional athletes are spoiled and happy to complain whenever something doesn't go their way. While it's not exactly fair to paint everyone with a broad brush, James Harden didn't do himself any favors by forcing his way out of Houston.
Without relitigating the entire situation, Harden asked the Rockets for a trade, then proceeded to do just about everything possible to make Houston want to pull the trigger. He missed the start of training camp, was seen partying without a face mask, and clashed with others on the Rockets roster.
The most serious allegation against Harden, however, was that he gave up and stopped giving the Rockets his best effort. Draymond Green confirmed that reality, saying Harden had been "dogging it." The guard also apologized for "[doing] what [he] had to do," without naming any specifics.
While some time has passed since the trade, it's safe to assume that not everyone in Houston is ready to forgive James Harden for forcing his way out of town. The guard, however, will still get the last laugh.
The Houston Rockets will eventually retire James Harden's number
Thanks to the way he left town, James Harden isn't the most popular man with Houston Rockets fans right now. That reality, however, won't stop the franchise from eventually retiring his number.
"James Harden will always be a Rocket," owner Tilman Fertitta told Jonathan Feigen of the Houston Chronicle. "Of course, we will retire his jersey. He made my first three years of owning this franchise unforgettable. The success he brought this franchise over eight years and the memories he created for our fan base/community [are] truly remarkable."
It's needless to say that plenty of Rockets fans disagree with that decision. A quick scroll through social media will reveal messages like "No chips, quit on the Rockets, disrespected his teammates, and they retire his jersey?"
At the end of the day though, James Harden's number will (eventually) hang from the rafters in Houston. That's certainly one way to get the last laugh after an ugly divorce with the Rockets and their fan base.
Stats courtesy of Sports-Reference and Basketball-Reference