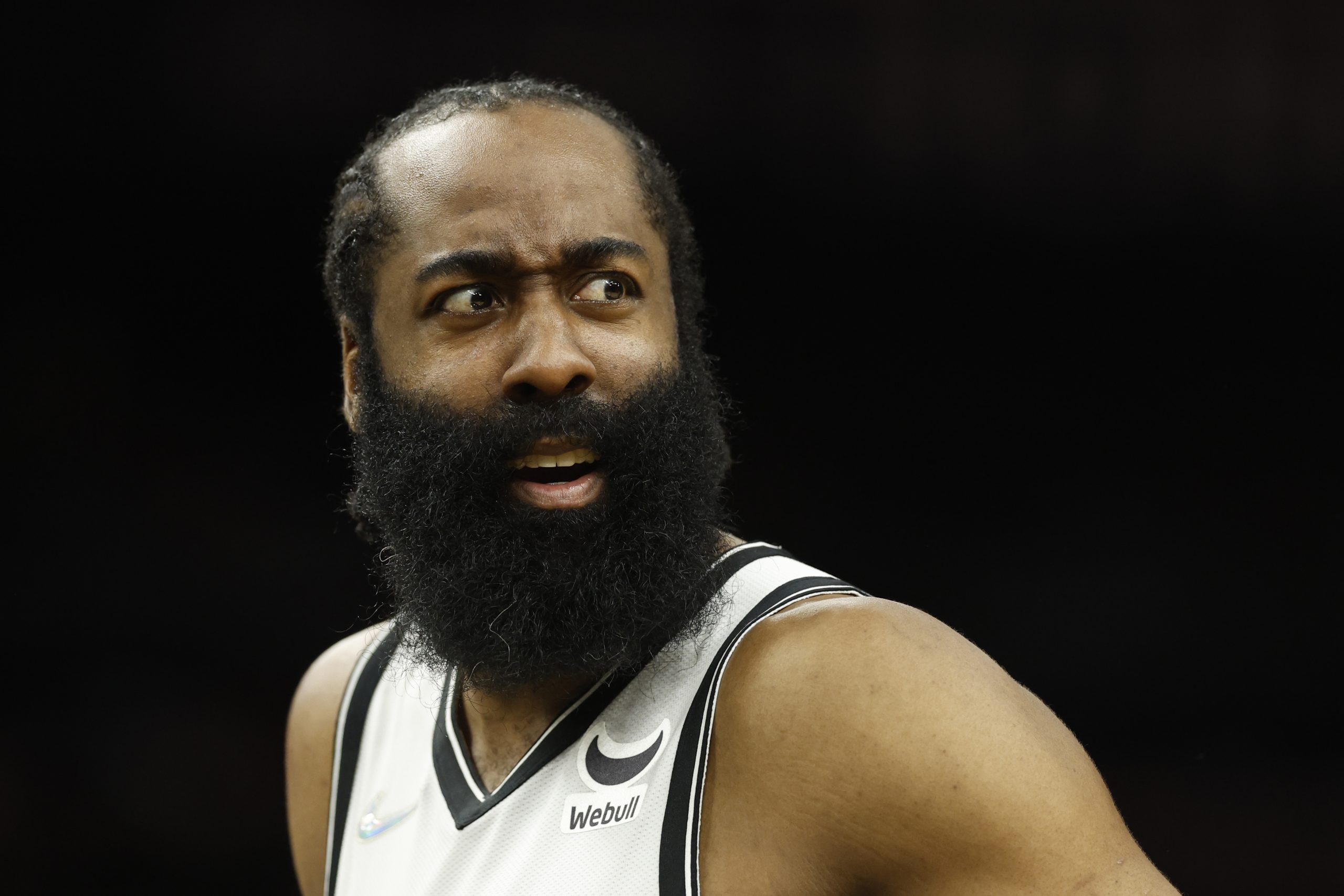 James Harden Is Shopping for an Agent and That Should Terrify the Brooklyn Nets
The last time James Harden hired an agent, he was traded from the Houston Rockets to the Brooklyn Nets. Should the Nets be worried Harden is shopping for an agent again? You bet they should.
Depending on which camp you trust, the Brooklyn Nets are either listening to offers for James Harden or have no intention of trading James Harden. With the NBA trade deadline less than 72 hours away, it's prime time for navigating dueling narratives. But one nugget regarding Harden should give Nets general manager Sean Marks pause.
Harden is reportedly shopping for an agent. The 32-year-old navigated most of his 13-year NBA career without one, with one extremely notable exception. That history should have Marks and the Brooklyn brain trust plenty worried about what's coming next.
James Harden used an agent to grease the skids out of Houston
Being a max-level player in the NBA comes with perks. Besides an annual salary approaching $50 million, max-level players benefit from needing no negotiation to reach an agreement.
For James Harden, it's as simple as receiving the offer for the most he can get, signing it, and moving on with his day. There's no scraping to get a little bit more than the mid-level exception or trying to convince a team to pay just a bit above the veteran's minimum.
Nope. Harden gets to order off the "if you have to ask, they can't afford you" portion of the NBA contract menu.
But in late 2020, when The Beard decided his time with the Houston Rockets was over, he hired Jason Ranne and Charlie Fields from the Wasserman agency to navigate the inner workings of his eventual trade to the Brooklyn Nets.
Last summer, the 10-time All-Star severed ties with his representatives from Wasserman. They had served their purpose, and, hey, if one is not required to pay commission to an agent, why would they?
But Adrian Wojnarowski and Ramona Shelburne of ESPN reported that Harden and business manager Lorenzo McCloud are agent-shopping again. The 2017–18 NBA MVP declined an extension from the Nets and can decline the final year and $47.4 million of the extension he signed with the Rockets in 2017.
Is there a change roiling above the New York skyline?
The Brooklyn Nets acquired Harden's Bird rights and have some leverage
If James Harden opts out of the final year of his contract, the Brooklyn Nets can offer longer, better terms than any other team in the NBA. Because they hold Harden's Bird rights, the Nets can offer The Beard five years and $269.9 million to sign him through his age-37 season.
If the three-time scoring champion opts out and signed with another team (say one that rhymes with the Silladelphia Pheventy Phixers), the most he could get is four years and $200 million. It seems hardly worth the trouble, right?
The most lucrative option for Harden is to exercise his player option and extend with the Nets. That scenario nets (pun semi-intentional) the left-hander five years and $270.2 million.
Here's the kicker: Were this scenario to turn into an opt-in, trade (again to the fictional Silladelphia team, perhaps), and extend, the financial terms don't change.
That's because Harden's Bird rights move with him in a trade. All the Pheventy Phixers would need to do — hypothetically, of course — is get the president of basketball operations, Maryl Dorey (again, not a real person at all), to make the contract offer after negotiating the trade.
Understanding James Harden involves some reading of tea leaves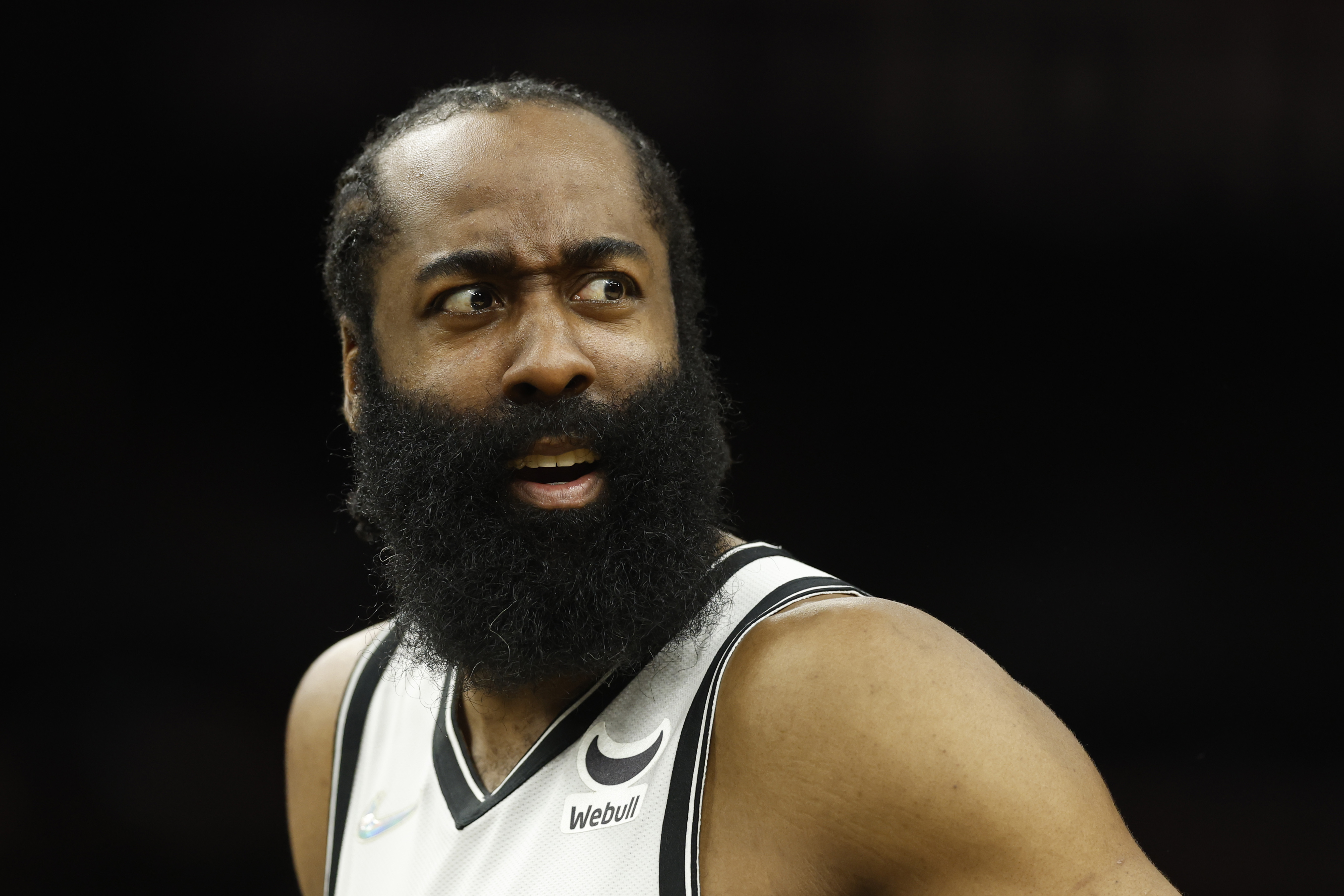 Shopping for an agent is akin to James Harden telegraphing his punches. If he were as committed to the Brooklyn Nets as some reports indicate, he'd decide on his option, sign a max extension or a new max contract, and that would be that. There's no need to involve a third party and give away a chunk of the loot.
Instead, The Beard is all but declaring his intentions to leave Brooklyn. He also played for Philadelphia 76ers president of basketball operations Daryl Morey for eight seasons in Houston. So a reunion isn't a mind-blowing concept. After all, the Sixers reportedly were one of two finalists in January 2021 before Harden went to the Nets.
Coach Steve Nash says Brooklyn isn't trading Harden, period. Wojnarowski and Shelburne reported the only conversation between Marks and Morey ended with a one-word answer: "No."
Because it's Harden, this piece of the ESPN report might as well be a flashing neon sign:
"Harden's private growing about Nets coaches, teammates, and the organization has made its way throughout the league, but those who've worked with him in the past understand that's how it goes in troubled times with him.

"Almost anyone who has spent considerable time with Harden in the NBA concedes that he can be quick to blame others — and seldom himself."

Adrian Wojnarowski and Ramona Shelburne, ESPN
Does all that add up to a move before the trade deadline or one in July? Only James Harden knows. But if he's talking to agents, one thing is quite clear. The Beard's tenure with the Brooklyn Nets has a "best if used by" date. And it's coming much sooner than the team might want to believe.
Contract information courtesy of Spotrac.