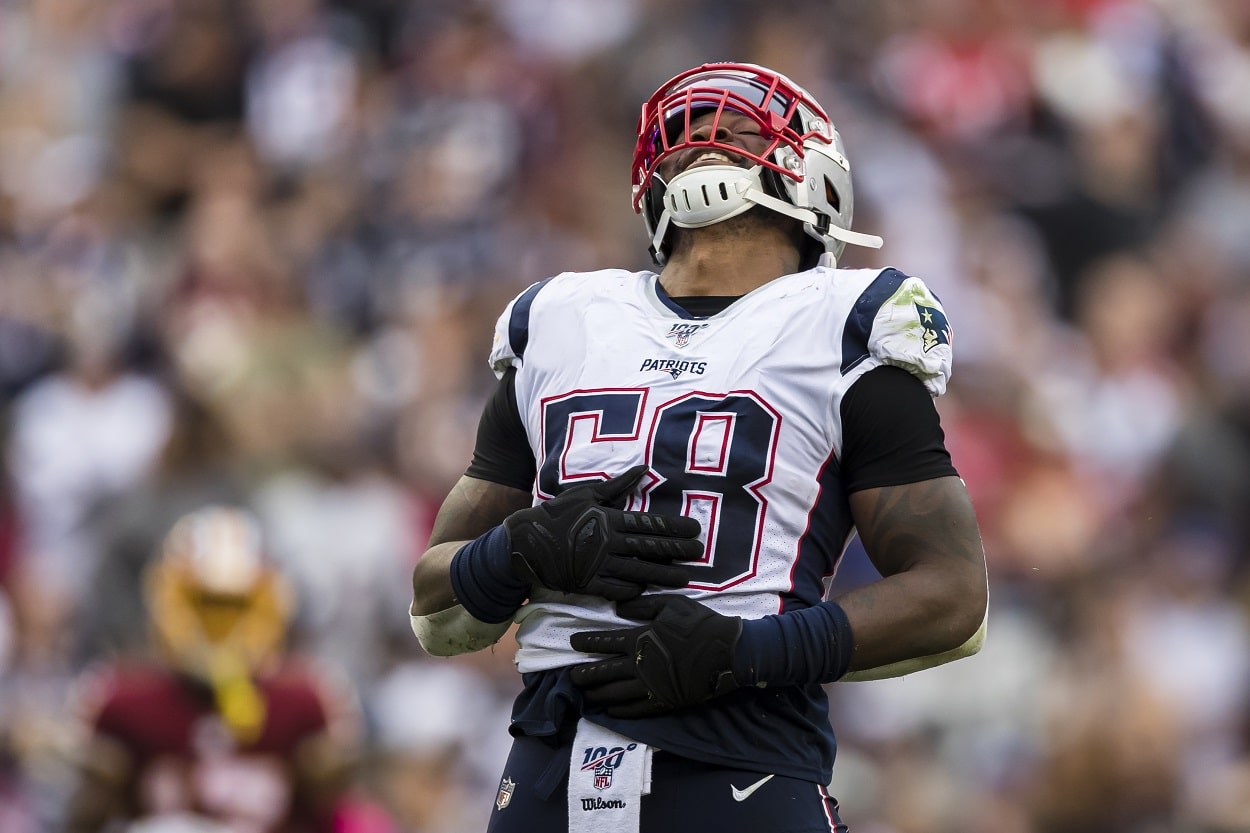 Jamie Collins' Fourth Stint in New England Is an Ominous Sign for Bill Belichick and the Patriots
Bill Belichick bringing back Jamie Collins yet again highlights a big problem for the Patriots.
Like an ex you just can't get over, Bill Belichick simply can't say no to Jamie Collins. 
Despite trading the athletic linebacker in the middle of the 2016 season instead of giving him a contract extension, Belichick has shown no hesitation about bringing Collins back for subsequent tours of duty.
However, as much as New England Patriots fans might be excited about seeing the 2013 second-round pick don the team's colors again, they should be highly concerned about what lies ahead for a defense that clearly isn't close to being championship-caliber.
In fact, Collins' return represents a major red flag for an organization that has done an objectively bad job restocking the talent pipeline in recent years. 
And if Belichick continues to rely on retreads and over-the-hill veterans, it might not be long before a new face takes control in Foxborough.
Jamie Collins is back with the Patriots…again
Just when you thought the Patriots had completely turned the page on their aging linebacker corps, Bill Belichick couldn't resist another reunion with none other than a soon-to-be 33-year-old Jamie Collins. On Monday, the 10th-year pro signed a contract to return to New England for the fourth time. 
Collins appeared in 10 games for the Patriots last season but didn't make much of an impact compared to his previous stints with the team. Once part of a playmaking crew that also included Dont'a Hightower and Kyle Van Noy, the one-time Pro Bowler doesn't bring the same closing speed or overall athleticism he did years ago. 
At the very least, though, Collins has plenty of big-game experience (122 starts since 2013) and an intimate knowledge of the team's system. Expected to provide a boost to a defense that's allowed a whopping 5.1 yards per carry through four games, the 6-foot-3, 255-pound linebacker should be an upgrade in terms of size and physicality. 
But that doesn't mean Patriots fans should suddenly feel encouraged about the future. 
Actually, they should be more pessimistic than ever.
Collins' return sums up how badly Bill Belichick has botched the draft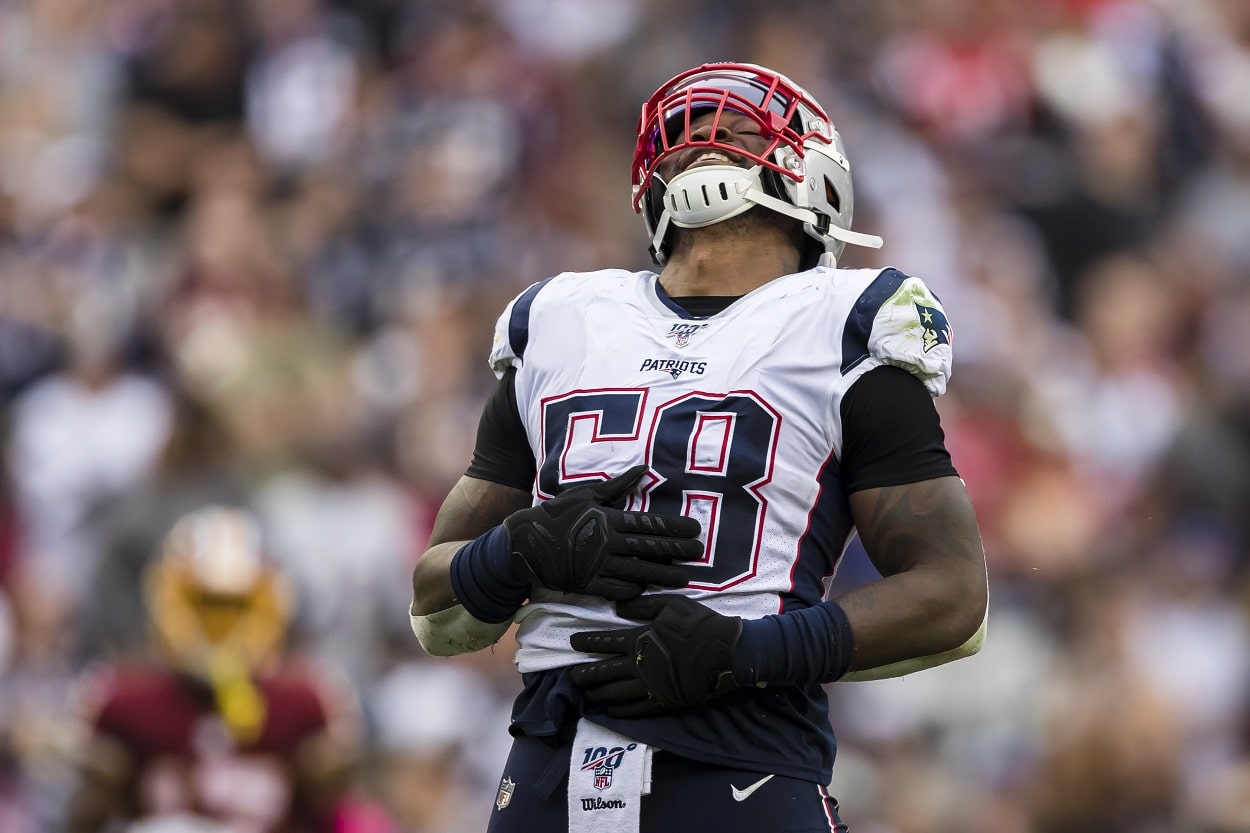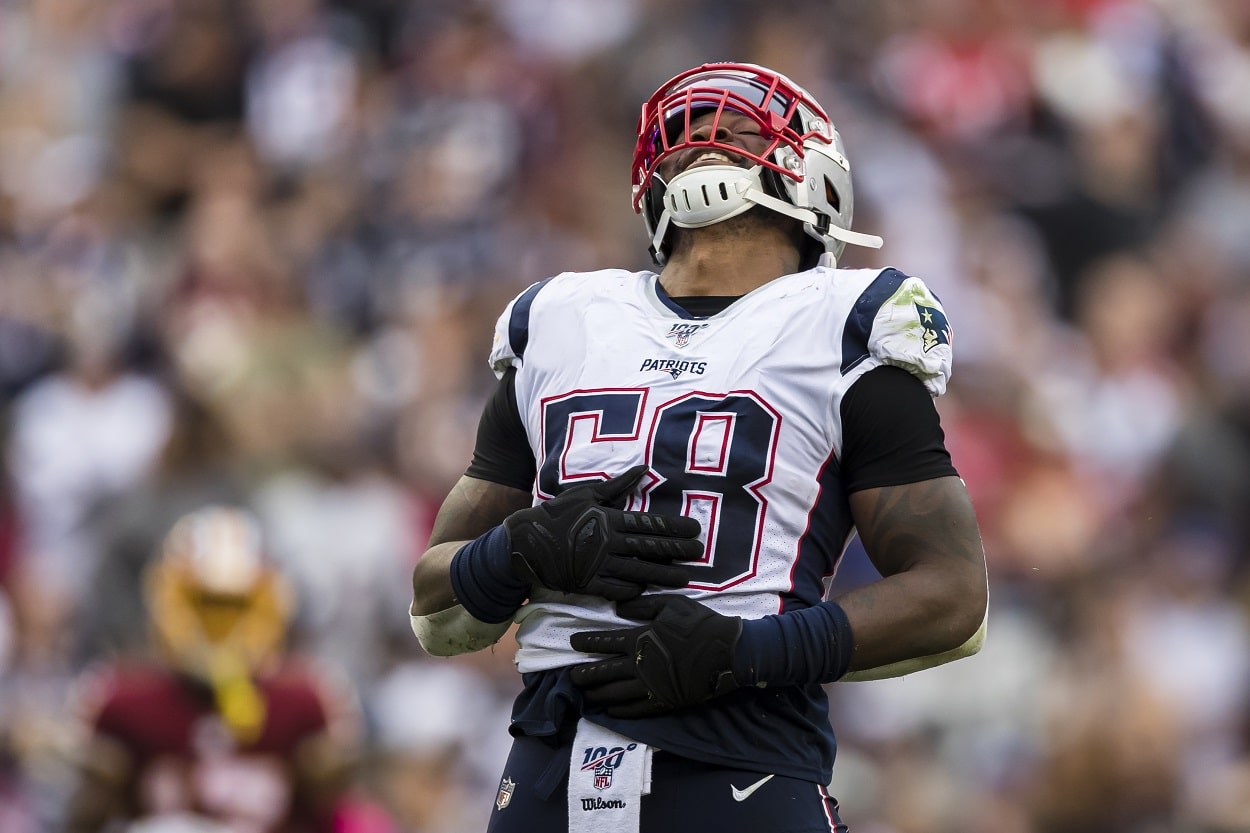 Even the most loyal members of the #InBillWeTrust crew can't ignore what's gone on in New England over the last half-decade. Sure, the Patriots have won plenty of games and landed solid offensive pieces in the draft, like running backs Rhamondre Stevenson and Damien Harris and quarterback Mac Jones. 
Of course, Belichick has also wasted first-rounders on Sony Michel and Isaiah Wynn in 2018 and N'Keal Harry a year later. 
Defensively, though, it's impossible to look at what's occurred at linebacker and not come away thinking the Patriots have significant short- and long-term issues at the position. Rather than drafting and developing replacements for long-time stalwarts like Hightower, Van Noy, and Collins, the team has whiffed badly on several early- and mid-round prospects.
From 2019 third-rounder Chase Winovich to the unproven duo of 2020 second-rounder Josh Uche and 2020 third-rounder Anfernee Jennings to 2021 fifth-round selection Cameron McGrone, the Patriots have gotten little return on their investments at linebacker. 
Plus, Belichick has placed his faith in a number of disappointing castoffs who simply haven't delivered in New England. 
Former Cleveland Brown Mack Wilson ranks 79th out of 81 linebackers in Pro Football Focus' grading system through four games. Ex-Detroit Lion Jahlani Tavai has looked thoroughly overwhelmed and athletically overmatched. Meanwhile, Raekwon McMillian, a 2017 second-round pick by the Miami Dolphins, hasn't been able to stay healthy since he joined the Patriots. 
As a result of missing in both the draft and free agency, Belichick has resorted to bringing back a past-his-prime version of Collins—a scary reality considering he entered the league a decade ago. How can fans have any faith in the process, given the fact that the team still doesn't have a young, promising linebacker ready to lead the defense?
Should New England fans feel confident about the future?
Overall, Belichick's personnel moves continue to raise more doubts about his ability to put together a championship-caliber roster in today's NFL. Sure, he can coach his way around many problems, but wouldn't his job be easier if he had better talent with which to work? He has the final say over every football-related decision, so he deserves the lion's share of the blame for the current state of the team. 
Moving forward, it'll be interesting to see if the Patriots improve on both sides of the ball. The offense desperately needs to find its identity–something that won't happen until a healthy version of Mac Jones returns to the lineup.
The defense has to figure out how to get stops on third down and in the red zone–something that won't happen until more playmakers step up to assist Pro Bowl pass rusher Matthew Judon. 
Ultimately, though, does this team have the horses to make that happen? 
That's an entirely fair question based on the results of the post-Tom Brady era. With a coaching staff that no longer has the upper hand on a weekly basis, an offense that lacks top-end talent, and a defense that doesn't have a true No. 1 corner or reliable linebackers, it's tough to see the Patriots competing for the Lombardi Trophy anytime soon. 
So, as much as Bill Belichick may believe Jamie Collins can help, it'll take a lot more than signing an over-the-hill linebacker for the fourth time to turn things around in Foxborough.
Stats courtesy of Pro Football Reference
Like Sportscasting on Facebook. Follow us on Twitter @sportscasting19 and subscribe to our YouTube channel.