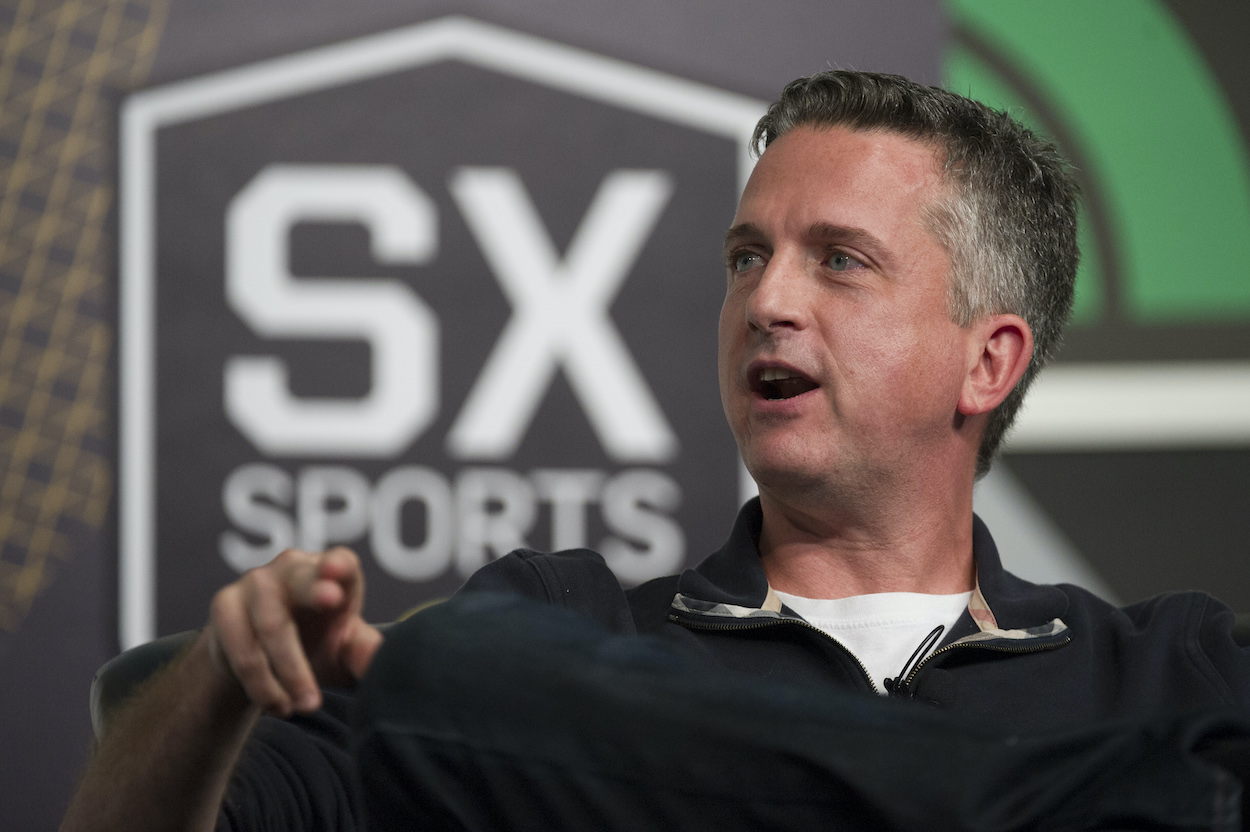 Jason Whitlock Says Bill Simmons Undermined Him at ESPN Because He Once Described The Undefeated as 'The Black Grantland'
Former ESPN personality and current managing director of The Ringer, Bill Simmons, took offense to Jason Whitlock's "Black Grantland" comment which soured their relationship and hurt Whitlock at ESPN, he claims on his podcast. Whitlock also delves into other reasons ESPN fired him before The Undefeated got off the ground.
Sports media firebrand Jason Whitlock is at it again. He recently shared his feeling on former ESPN colleagues such as Jemele Hill, Dan Le Batard, Mike Wilbon, and Tony Kornheiser on his podcast. Now he's taking aim at The Ringer's founder and managing director, Bill Simmons.
Whitlock shared how Simmons' behavior at ESPN influenced his own experience at the network. He also pinpointed the exact comment that soured the pair's previously collegial relationship.   
Bill Simmons was notoriously difficult at ESPN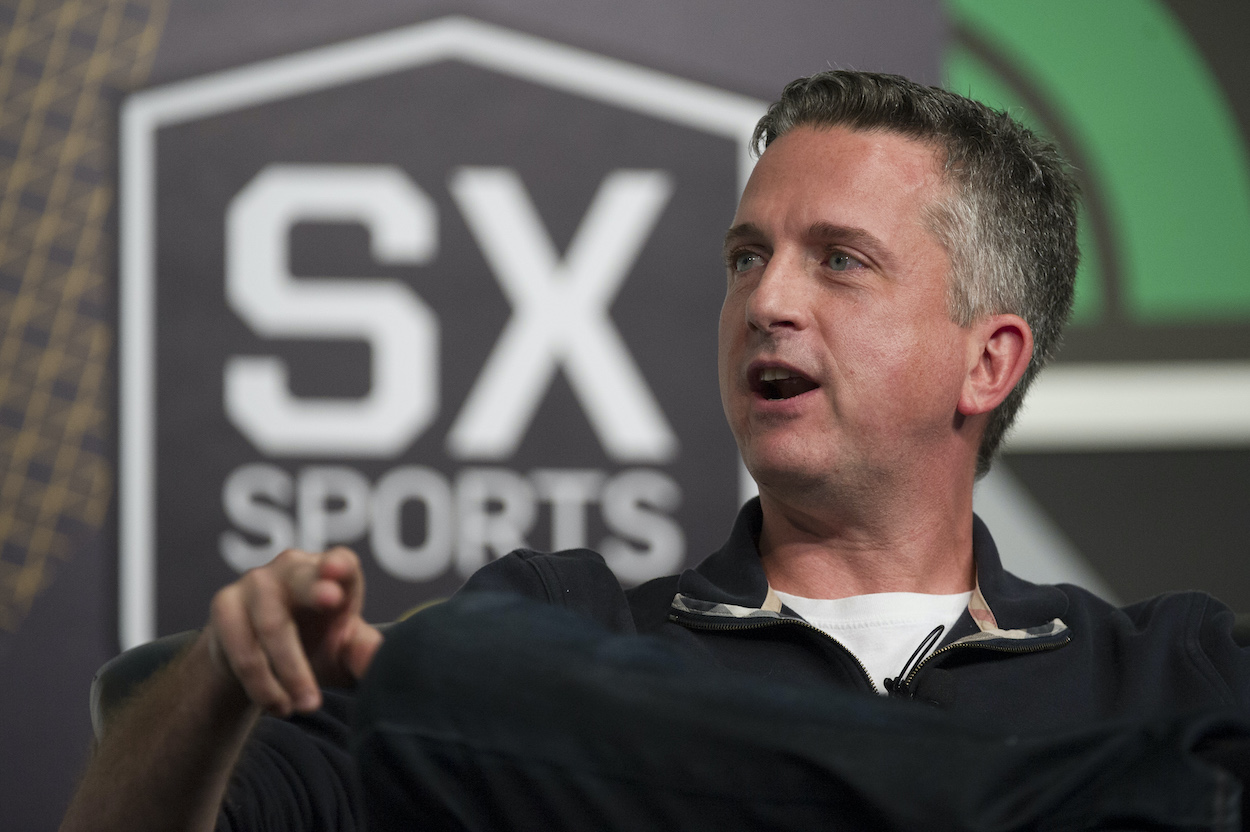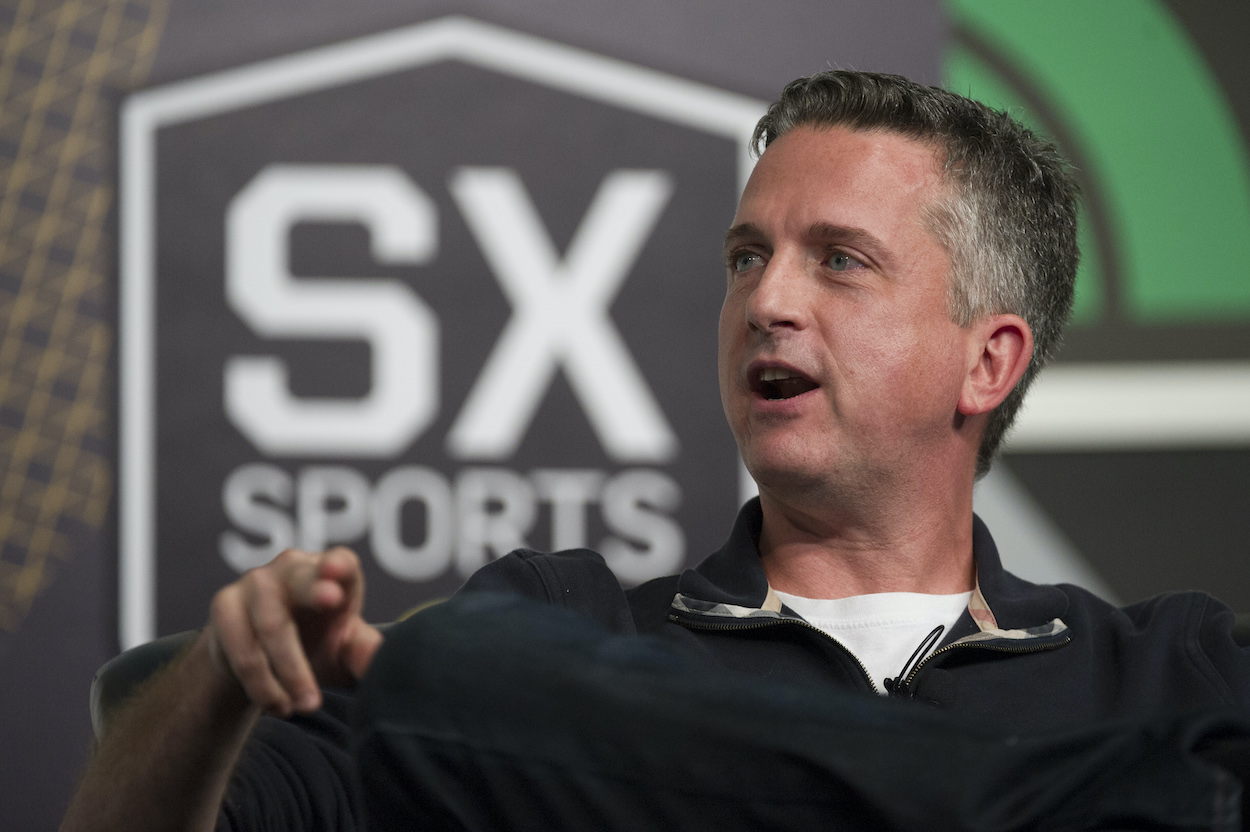 Simmons started out as a sports blogger in the early days of the internet. He grew with the burgeoning medium, creating a multimillion-dollar empire in the process.
At ESPN, he started writing columns for Page 2 and created one of the first-ever sports podcasts (Eye of the Sports Guy, which became The B.S. Report). His importance to the company grew with his massive popularity and his spearheading of projects like 30 for 30. The Worldwide Leader in Sports gave him his own site to run in 2011: Grantland.  
ESPN decided to use the same model to attract other top media talent. The network brought in New York Times number-cruncher Nate Silver to create FiveThirtyEight and Whitlock to start The Undefeated, a site focused on Black voices.
On the Fearless with Jason Whitlock podcast, the former Kansas City Star columnist says when ESPN hired him to launch The Undefeated, "every single executive" told him, "Don't you be like Bill Simmons and don't cause us the headaches that Bill Simmons caused us."
"They see me and Bill Simmons as friends and assumed I operated the same way as Bill Simmons," Whitlock continued. "They were dead set on making sure that didn't happen."
Whitlock wouldn't share details on the stories he knows about Simmons' difficult personality. Still, he attributes it to him coming up as a "blogger," as opposed to a "journalist", and to the fact that Simmons is an only child, which makes him "protective of his space."
Simmons ultimately left ESPN after the network declined to renew his contract in 2015. He started his own website and podcast network, The Ringer, which Spotify bought in 2021 for around $196 million, per Variety.
Jason Whitlock says a comment he made on Simmons' podcast turned the host against him
Whitlock says, prior to his bust-up with Simmons, the two had a "working, friendly relationship in the media" but weren't personally close.
The issues started when Whitlock appeared on Simmons' podcast to promote The Undefeated:
[I] tried to respectfully, in the moment, answer his questions that he was asking, 'well, what's this going to be like?' And I just, trying to be respectful of him and what he's accomplished, I said, 'it's going to be kinda like Black Grantland.'"
Whitlock says that Simmons "behind the scenes, immediately started complaining" about him making the comparison. He said that Simmons' "underlings" and "token Black writers" were "threatened" by Whitlock and The Undefeated. He explicitly mentions writer Rembert Browne.
After the "Black Grantland" comment, Whitlock claims he was working against both the ESPN executive who "hated Bill" and Simmons himself, who was "pushing against me too."
Whitlock never got The Undefeated off the ground 
Whitlock segued from his discussion on Simmons into talking about why he never got The Undefeated off the ground.
A New York Magazine article written shortly after ESPN fired Whitlock in 2015 cites that Black writers didn't want work for the site's proposed founder due to his cultural/political views. It also criticizes his management style.
Whitlock laid out his side of the experience, saying that a "cabal of white liberals" were ghostwriting negative stories about him making ESPN executives, specifically then-ESPN president John Skipper, uncomfortable, which led to his dismissal.
He also attacks the author of the New York Magazine piece, Reeves Wiedeman, who he says was "friends with Skipper and [another former ESPN exec] John Walsh." Whitlock claims the article was a "finishing hit piece" on him.
After Whitlock left the network, ESPN announced the official launch of The Undefeated in May 2016. It is still an active part of the ESPN universe in 2021. Long-time ESPN and former Newsweek editor Raina Kelley is now editor-in-chief.
Like Sportscasting on Facebook. Follow us on Twitter @sportscasting19