Jayson Tatum Got Personal This Offseason in an Effort to Take His Game to the Next Level
Boston Celtics star Jayson Tatum is putting in some serious time in the gym, and not just in the form of on-court work. Tatum is adding a significant amount of muscle this offseason as he prepares to assume his role a the Celtics' next eminent superstar.
Numerous NBA players have made impressive leaps thanks in part to physical transformations. Anthony Davis became an entirely different player when he added some muscle to his once-slender frame, and the same can be said for Giannis Antetokounmpo. Perhaps Tatum's own dedication to putting on the pounds will finally help vault him into an elite class of superstars.
Jayson Tatum's skill set has evolved through the years
Jayson Tatum has added quite a bit to his proverbial offensive "bag" in nearly every season of his NBA career.
The former Duke star came into the Association mostly as a guy who used his length and athleticism to get to the cup and make plays around the rim. He flashed a bit of handle and perimeter game in Durham, but hardly anything like Celtics fans have seen in the past couple of seasons.
Tatum shot over 40% from beyond the arc on 7.1 attempts per game during the 2019-20 campaign. That percentage slipped slightly this past season (38.6%), but he took an additional 0.5 attempts per contest. More notably, Tatum has improved significantly as a playmaker.
The 23-year-old's assist totals have risen in every season of his career. Tatum averaged a career-high 4.3 dimes during the 2020-21 season, often filling the playmaking void created by injuries to Kemba Walker and Marcus Smart. He excelled in making the right basketball play in pick-and-roll and showed off a more advanced handle than in the past.
Tatum also showed more assertiveness in seeking contact at the rim, averaging a career-high 5.3 free throws. Getting to the cup and drawing fouls at a more consistent rate could unlock Tatum's full potential as an offensive superstar. The added muscle should benefit him in that regard.
Tatum adds bulk in an effort to complement the basektball ability and overpower opposing wings
Jayson Tatum readily admitted to feeling physically fatigued during the latter parts of the season after his bout with COVID-19 in the first couple of months. He's likely hoping a physical adjustment will help to remedy that issue.
Tatum shared some images of himself getting shredded in the gym, which should thrill Celtics fans on multiple levels. For starters, their young star is showing vigilance in taking care of his body and making sure he can handle the rigors of an NBA season. Additionally, he is no doubt aware of how added muscle can help his game.
For all his skill improvements in the past few seasons, Tatum has maintained a fairly similar frame to the one he had in college. That's not to say he didn't add any muscle as he transitioned to the NBA. But this looks to be something else entirely.
Tatum looks physically stronger than he's ever been before. Opposing wings won't be able to get quite a physical with him and will have a harder time preventing him from getting to the rim. Moreover, he will have a little more girth to back defenders down in the post, an area where he has typically gotten stronger throughout his career.
The two-time All-Star was already a difficult cover for opposing wings. But the added muscle should make Tatum even more of a handful this upcoming season.
The Celtics are a wild card in the Eastern Conference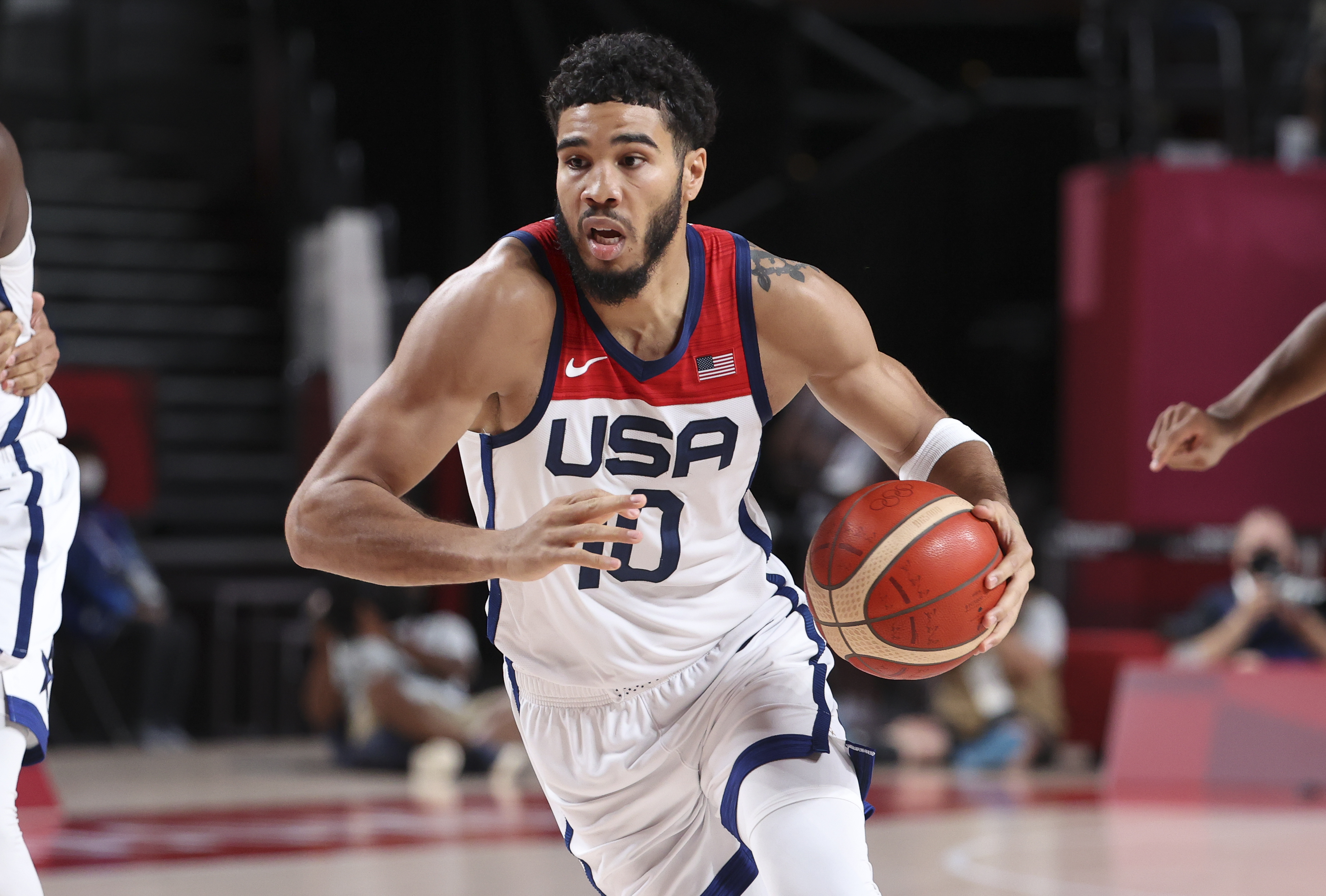 Just two years ago, the Celtics were contenders to win the East. But there's really no telling where they will end up this season.
Boston still has its foundation and Jaylen Brown. The Celtics also extended Marcus Smart and young center Robert Williams earlier in the offseason. However, there are a lot of questions.
Players appeared to support the hiring of Ime Udoka. Still, he's a first-year head coach taking over one of the most storied franchises in the sport. Additionally, the Celtics didn't make any major external splashes, though the Dennis Schroder signing was a wise, low-cost move that could bolster the backcourt.
Boston has plenty of talent. But the Chicago Bulls and Miami Heat were among the Eastern Conference teams to significantly improve their rosters. It will be tougher to contend this season.
Ultimately, the onus will be on Brown and especially Tatum to elevate their games even higher. If the added muscle is any indication, Tatum is fully dedicated to making another leap.
Stats courtesy of Basketball Reference.