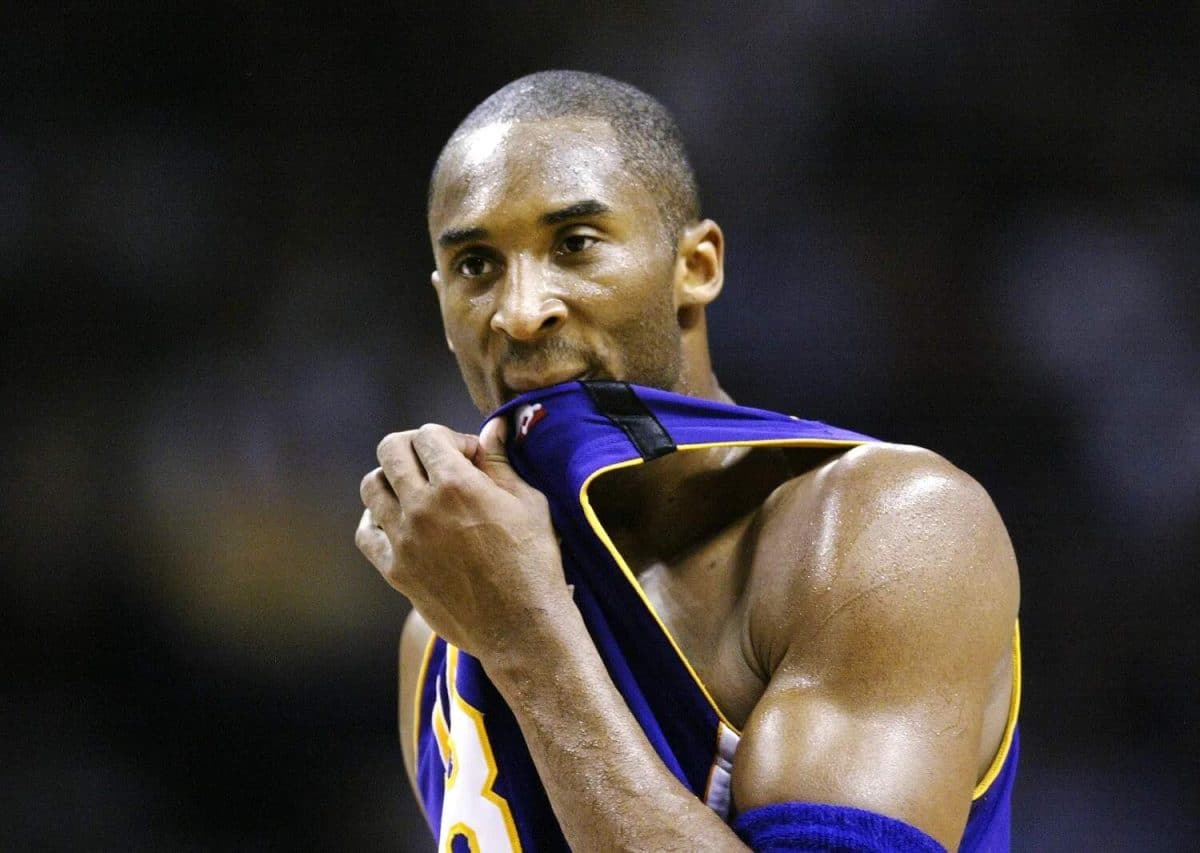 Giving Up on Kobe Bryant Wasn't Mike Krzyzewski's Worst Recruiting Mistake at Duke
Kobe Bryant said Mike Krzyzewski persisted in recruiting him out of high school in Pennsylvania, but the Duke Blue Devils coach doesn't remember it that way.
With five NCAA Tournament championships to his name, Mike Krzyzewski clearly knows what he's doing as coach of the Duke Blue Devils. So, when the discussion about how Kobe Bryant got away resurfaces periodically, we're cutting Coach K some slack.
Mike Krzyzewski had an amazing run at Duke
College basketball fans have to go back to the John Wooden days at UCLA to come up with a dynasty more impressive than what Mike Krzyzewski built with the Duke Blue Devils. Krzyzewski took the Blue Devils to 13 NCAA Tournament Final Fours and won five national championships.
Throw in the dabbling he did at the Olympics — coaching the U.S. men to Olympic golds at Beijing (2008), London (2012), and Rio de Janeiro (2016) — and it's understandable why he earned induction into the College Basketball Hall of Fame and the Naismith Memorial Basketball Hall of Fame.
Coach K retired in 2022 after making it to his 13th Final Four and clocking his 42nd basketball season at Duke. The all-time winningest coach in men's Division I college basketball secured 1,129 victories during his time in Durham, North Carolina.
Just imagine how much better the Blue Devils could have been had Krzyzewski recruited Kobe Bryant. (Yes, that's sarcasm.)
Giving up on Kobe Bryant wasn't Mike Krzyzewski's worst recruiting mistake
Kobe Bryant was an 18-time NBA All-Star in 20 pro seasons, winning five league championships with the Los Angeles Lakers. It was apparent by his senior season at Lower Merion High School in Ardmore, Pennsylvania, that a great career awaited.
In fact, Duke coach Mike Krzyzewski says it was too apparent that Bryant would have a successful career. It's why Coach K says he barely lifted a finger in an attempt to recruit Bryant to the ACC school that was embarking on the first of 24 straight trips to the NCAA Tournament during Bryant's senior season.
Appearing on The Dream Team Tapes: Kobe, LeBron & The Redeem Team podcast recently, Krzyzewski said he watched Bryant in high school. The coach realized there was no chance he could pick college — even as a one-and-done — over the NBA.
"When he walked into a gym, he walked in like [Michael] Jordan at a high school level," Krzyzewski said. "He could not only play the role during a game, he played the role before and after the game. He looked that good, he believed he was that good, and he was that good. But I knew he was never going to come."
Interestingly, Bryant did not recall the recruitment process in quite the same way. In an exchange with a Twitter follower, Bryant seemed to suggest that attending college had been a possibility. He went on to suggest that Coach K had put some real effort into recruiting him even after North Carolina coach Dean Smith had given up.
"Coach Smith stopped recruiting me. He thought I would go pro and wished me luck. Coach K kept at it," Bryant wrote.
If even Dean Smith gave up on luring Kobe Bryant, then it wouldn't be fair to fault Mike Krzyzewski for not landing a future Hall of Famer.
Like Sportscasting on Facebook. Follow us on Twitter @sportscasting19.