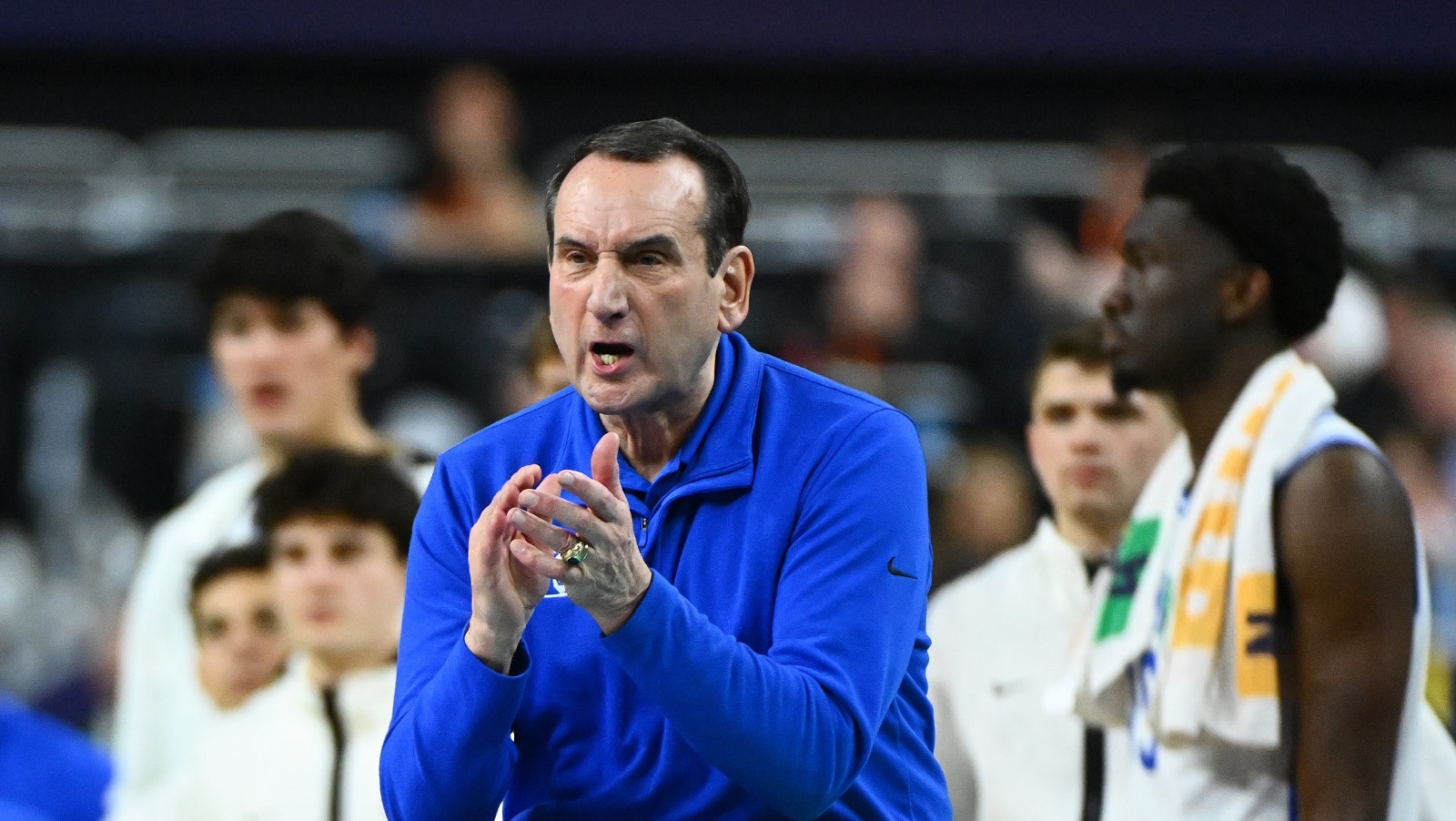 Mike Krzyzewski Reveals How His Health Nearly Cost Him His Job and Marriage
Mike Krzyzewski opened up to former player Jay Williams about how his health almost coast him his marriage.
The start of the next college basketball this fall will be a strange one without Mike Krzyzewski on the sideline coaching the Duke Blue Devils. However, his departure could have come nearly three decades earlier, which leaves fans of the sport wondering how the landscape might have changed minus Coach K.
Krzyzewski stepped aside for health reasons early in the 1994-95 season but would return the following year and went on to lead the ACC powerhouse to three more NCAA Tournament championships.
While sitting down with one of the many great players he coached, Krzyzewski shed light on a major turning point in his life and career.
Mike Krzyzewski reveals the toll his health took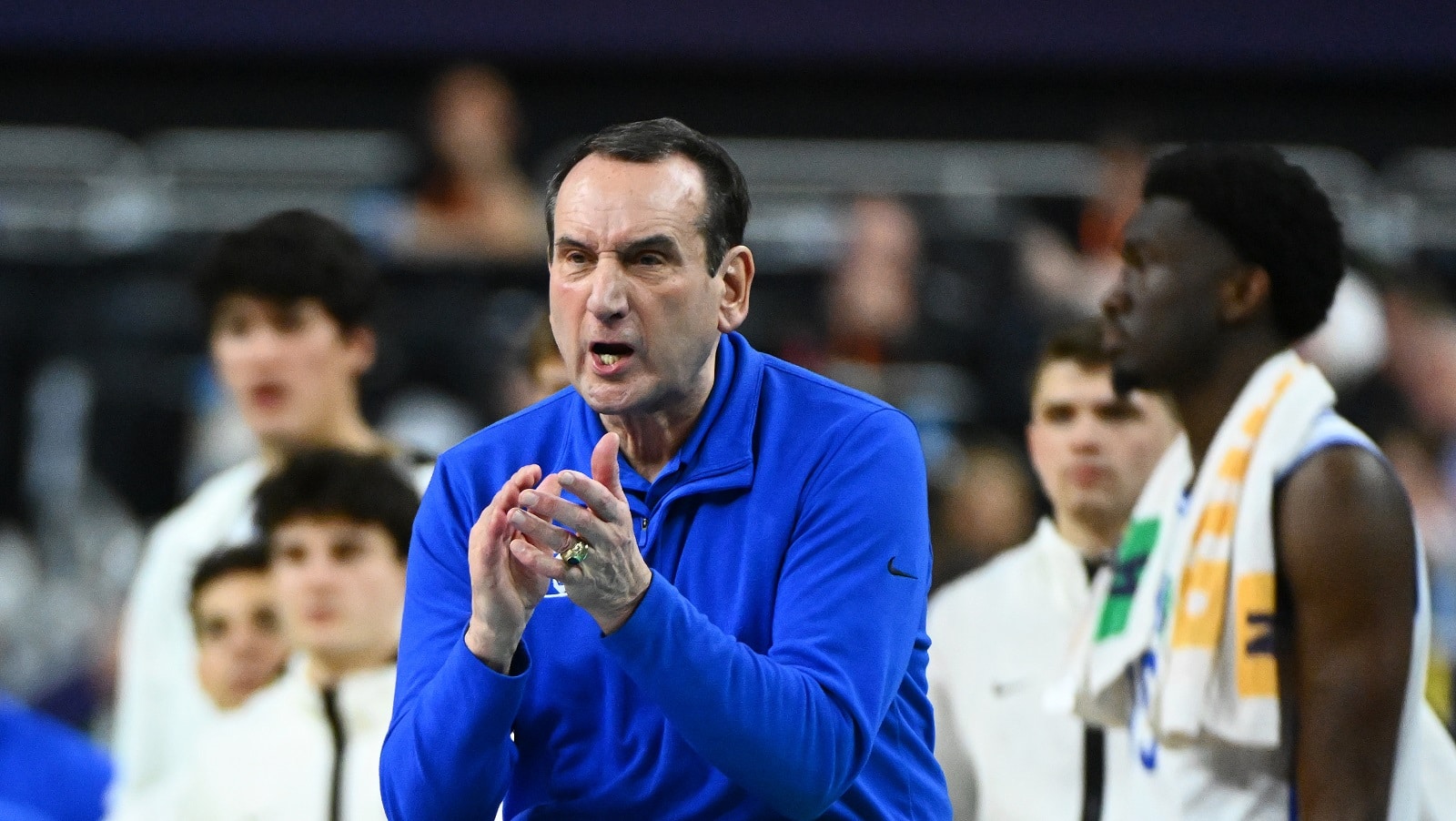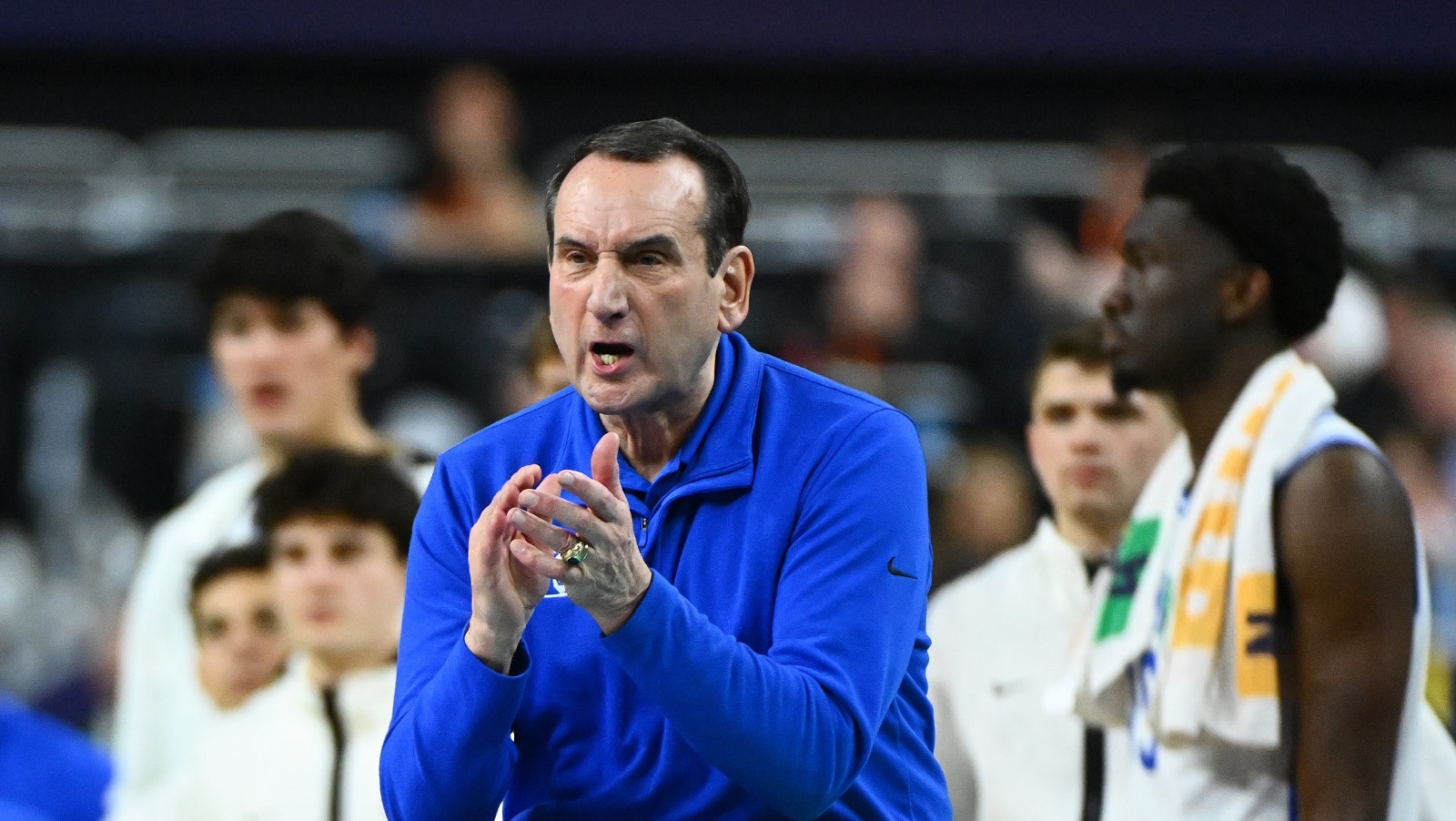 By the time Mike Krzyzewski underwent surgery on a ruptured disc in October 1994, he had already led Duke to the NCAA Tournament 11 straight seasons, winning the championship twice and reaching the Final Four five other times.
With the record of success and a reputation for running a squeaky-clean program, he owned absolute job security. The smart move would have been to take a leave of absence while recovering physically. Instead, he insisted on remaining on the bench. That proved to be a mistake. The discomfort during the day was draining, and the pain at night interfered with sleep.
"I hit a wall, not just a physical wall, but a mental health wall," he told former Blue Devils guard Jay Williams on The Limits podcast on NPR.
Once the Blue Devils lost their ACC opener, Krzyzewski understood he'd made a mistake. Still, he intended to ride it out because of the combination of stubbornness and a sense of guilt about leaving the players he recruited. Finally, the coach's wife delivered the crucial ultimatum.
"Mickie said, 'You can't. You got to get help. And if you don't get help today … when you come back from practice, I won't be here.'"
The coach relented, but the guilt remained. He visited athletic director Tom Butters at home one night and tried to resign.
"He said, 'You're not resigning, you're going to get well,'" Krzyzewski said.
The leave of absence proved to be a teachable moment
Mike Krzyzewski didn't get the storybook ending to his coaching career at Duke. But even though the Blue Devils bowed out of the NCAA Tournament in the Final Four this spring, his body of work was virtually unmatched: a 1,202-368 record and five NCAA titles.
The more than a quarter of a century after returning from the leave of absence was possible because of the changes Krzyzewski planned during his recovery. Upon returning, he cut back on outside obligations and restructured the basketball office and coaching staff, trusting those around him with more responsibilities.
"Now, when it goes crazy, I make time to make it sensible," Krzyzewski said in 2015, according to the Charlotte Observer. "I rely so much on my infrastructure and my staff, that's been really good, really good."
The time he freed up allowed him to take on diversions and challenges. Krzyzewski became involved in USA Basketball, ultimately taking the reins of the men's Olympic team and winning gold medals in Beijing (2008), London (2012), and Rio de Janeiro (2016).
Like Sportscasting on Facebook. Follow us on Twitter @sportscasting19 and subscribe to our YouTube channel.