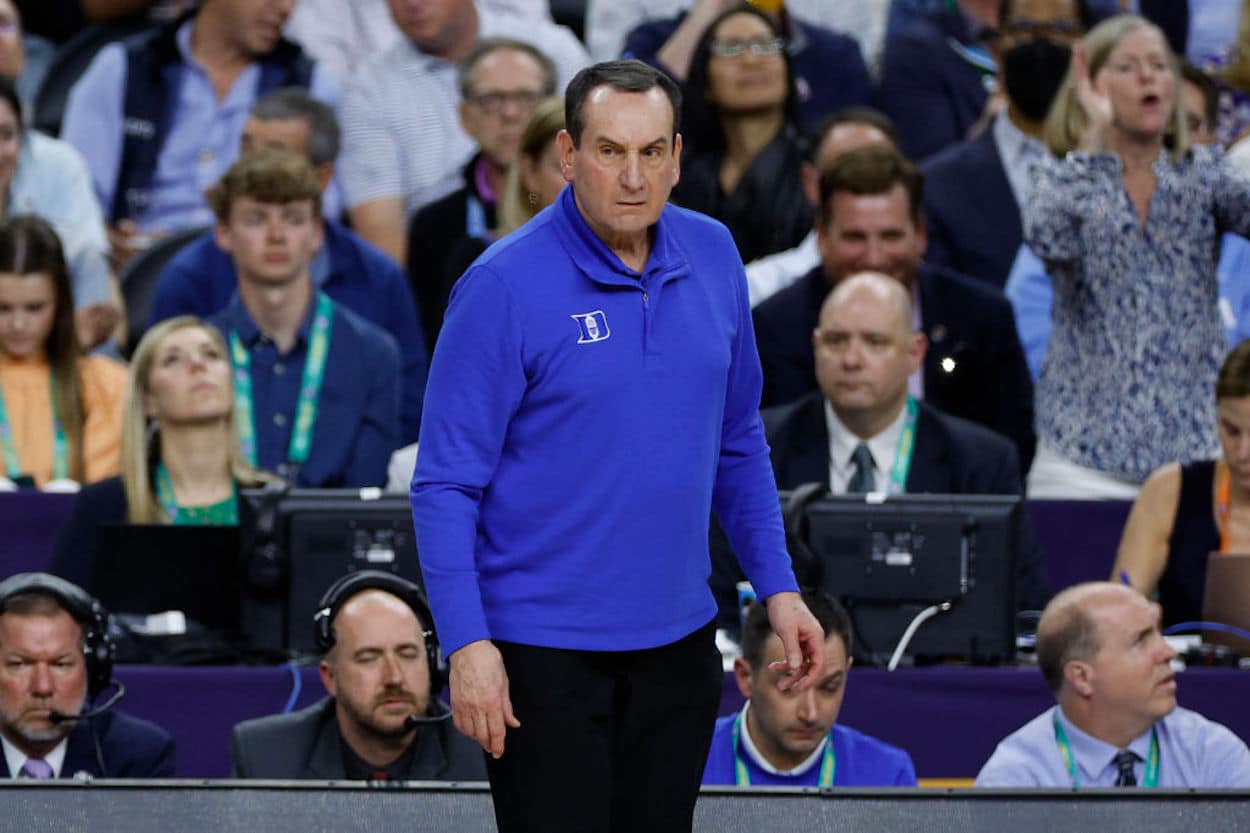 Coach K Is Still Ripping the NCAA for Failing to Adapt, Even in Retirement
Coach K no longer has to deal with NCAA regulations, but he's still not pleased with the organization and its failure to adapt.
For the first time in what feels like an eternity, Mike Krzyzewski isn't preparing for an upcoming Duke Blue Devils season. The veteran coach has, of course, retired and handed the keys to the program over to Jon Scheyer. Now, his responsibilities are (theoretically) limited to family time, vacation, and taking care of a new puppy.
With all of that being said, though, Coach K isn't drifting off into a quiet retirement just yet. In a recent interview, he blasted the NCAA for failing to adapt and creating a chaotic college basketball landscape.
Coach K called out the NCAA over their failure to get with the times
When you imagine a 75-year-old Army veteran coach, you probably don't think of them being plugged into modern trends. While Mike Krzyzewski might not be the man to go to for tips on the latest fashions, he does think that the NCAA needs to get with the times, especially in regards to name, image, and likeness (NIL) regulations.
"It's in chaos, really," Coach K told PBS' Judy Woodruff in a recent interview. "College sports, because of the NCAA not evolving and not adapting over the years, to where now it — the old way of doing it and being structured, it hasn't worked. It's a business. And things like the NIL have opened that up. And the NCAA is not equipped to handle. It's got to restructure and figure out how you put like people, like institutions in certain places to govern themselves and maybe come under one total umbrella concerning certain rules. It's got to be something like that."
While that's already quite the statement and builds on ones he made in the past (h/t The Athletic), Krzyzewski wasn't done there.
"In the early 1990s, our guys, our players could go out in the summer and speak and make money at camps and whatever. Really, it was name, image and, likeness. And the NCAA put the kibosh on that. That was it," he continued. "Imagine if, in 1993, they did not do that, and the iterations that would have occurred in adapting, where we would be at today. You would learn how to control that and how to govern that. When it all hits you like a tsunami, it doesn't work. It's not going to work."
The NCAA has a problem, but don't count on Coach K stepping in to save the day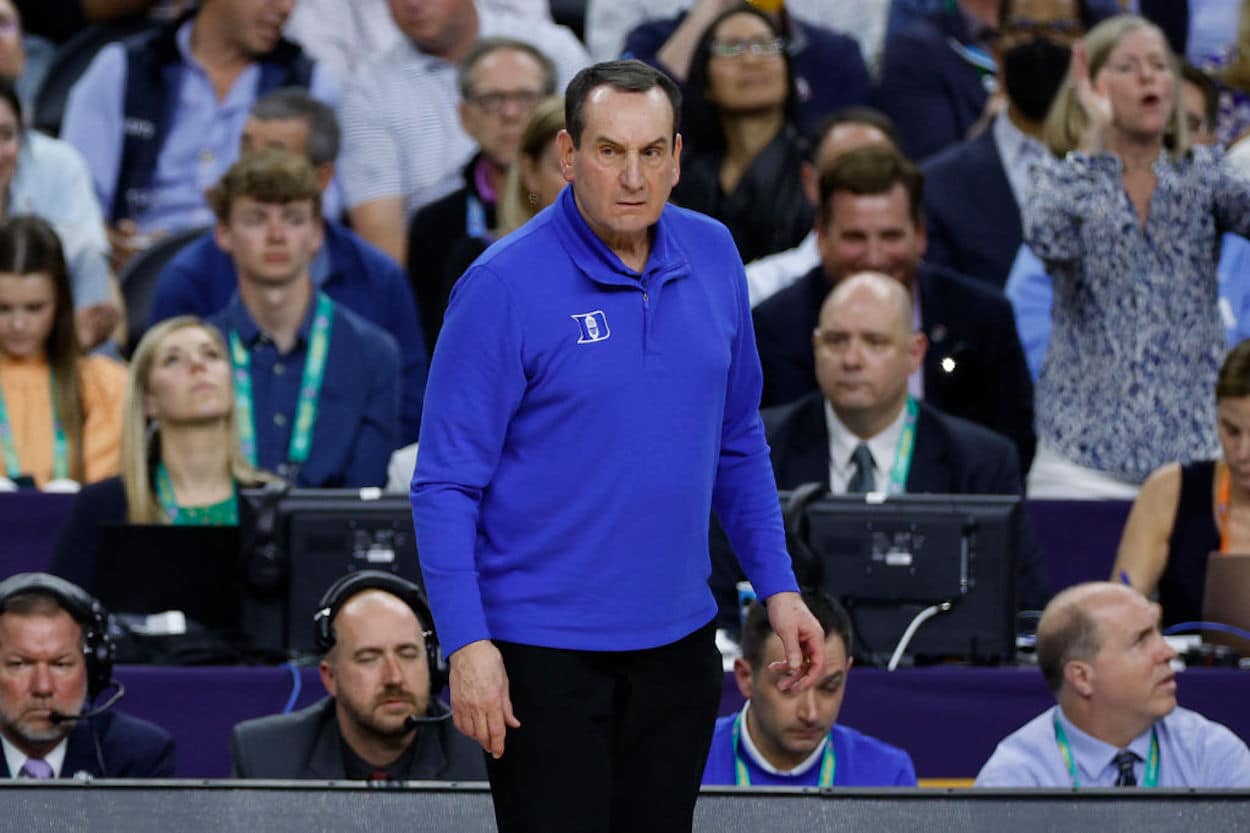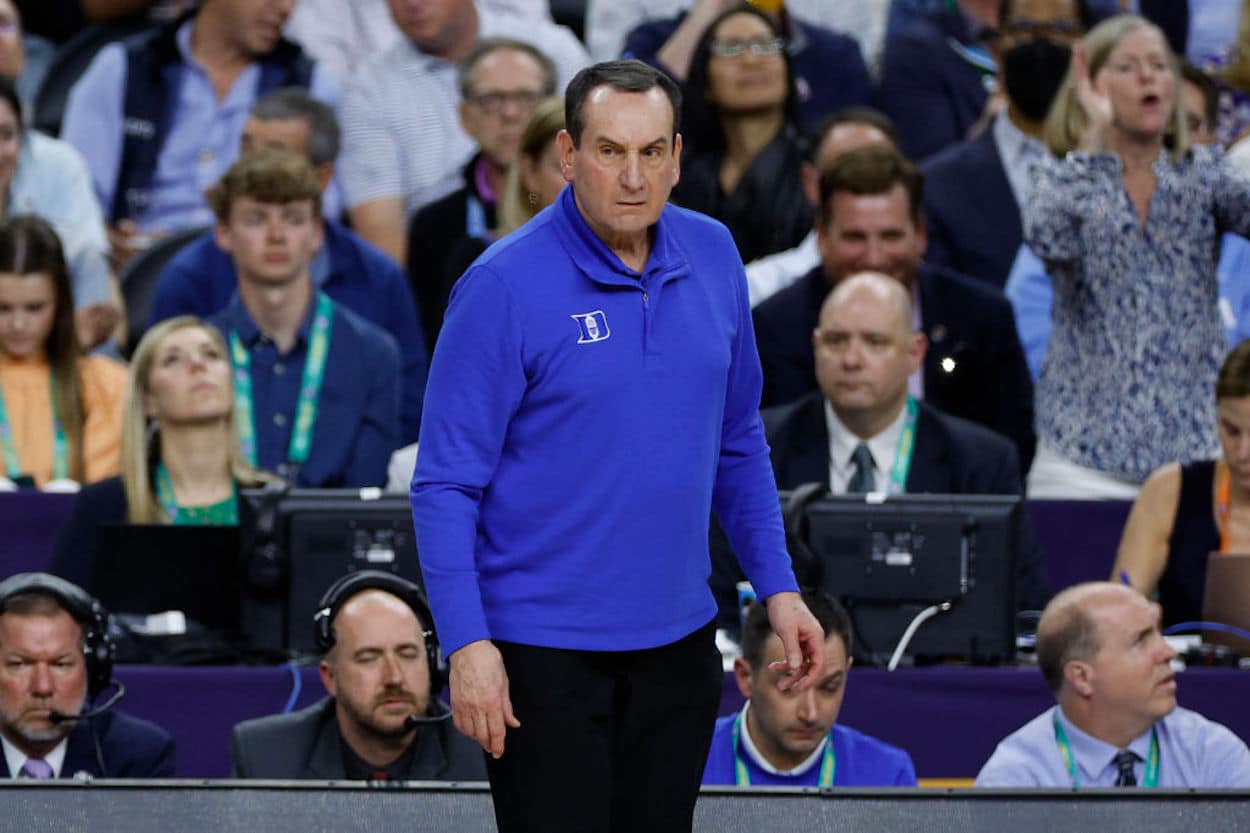 Given his experience and perspective on college basketball, some like Dick Vitale have suggested that Coach K join the NCAA as somewhat of a commissioner, guiding the ship forward into a new era. While that does make some level of sense, don't hold your breath waiting for him to sign on the dotted line.
"I'm more than happy to talk to somebody about it, but that's not what I'm going to spend the rest of my life doing," Krzyzewski replied when Woodruff asked if he could be a part of solving the NCAA's issues. He then slipped in a few more jabs at the governing body.
It'd be like me beating my head against the wall here. I'd like to know who's leading before I do anything. It's been very frustrating for me and for a number of coaches over the years to give up so much time in ad hoc meetings and whatever to try — to try to influence change, because it went nowhere.

And so I don't want to be involved anymore in anything where it's not going someplace. I want my bus to go someplace.

Coach K, speaking to PBS NewsHour
And there you have it, straight from the man himself. While Krzyzewski could provide a biting soundbite or two during his time on the sidelines, it seems like he's even less encumbered in retirement.
Like Sportscasting on Facebook. Follow us on Twitter @sportscasting19 and subscribe to our YouTube channel.