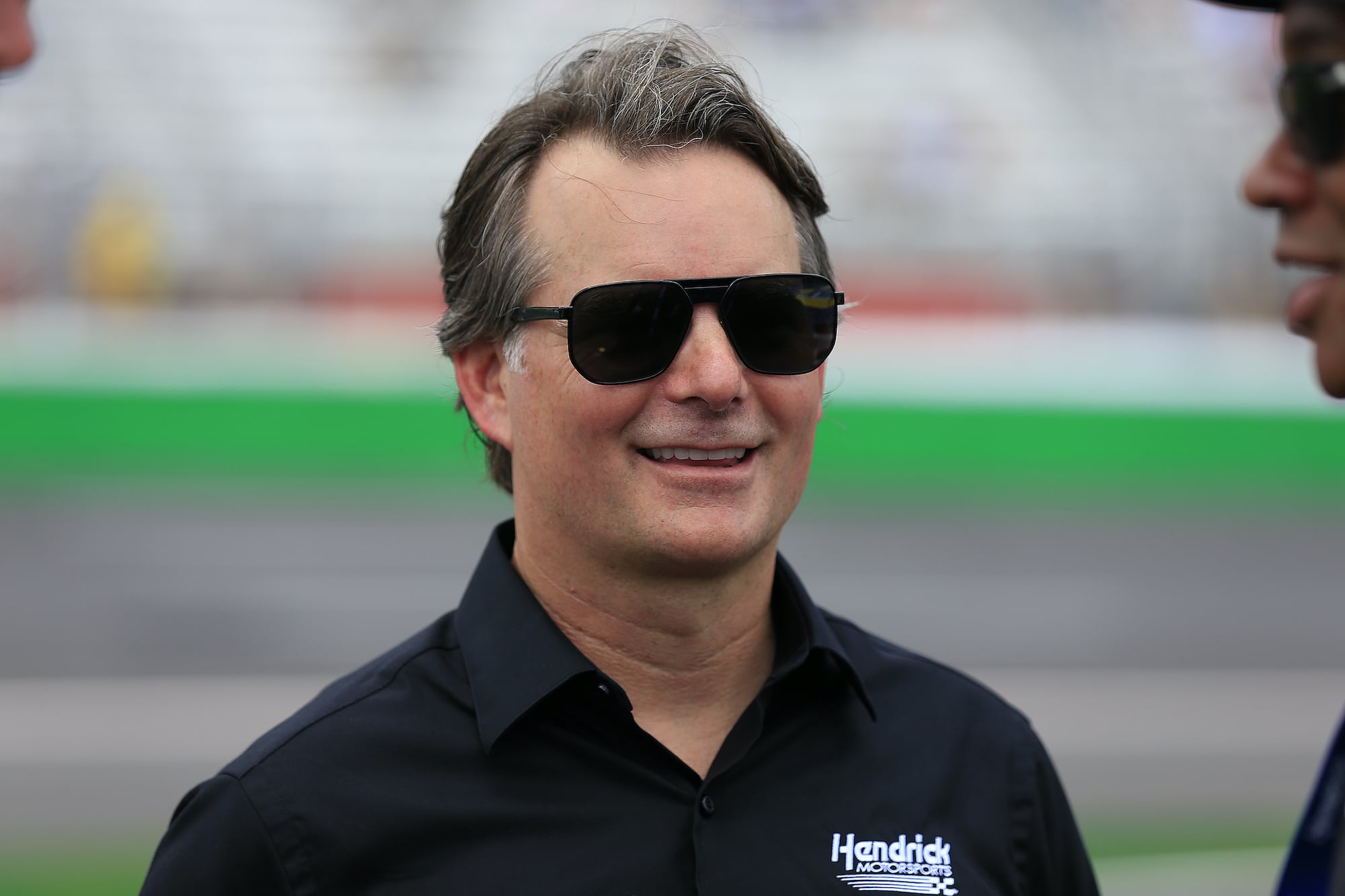 Jeff Gordon Coming Out of Retirement in September and Reuniting With a Familiar Face
Jeff Gordon will be coming out of retirement for a race in September and reuniting with a fellow NASCAR Hall of Famer.
Jeff Gordon is undeniably one of the greatest drivers in NASCAR Cup Series history. The four-time champion won an impressive 93 races before stepping away from full-time racing in 2015. 
In retirement, he worked as an analyst for Fox's NASCAR coverage before exiting after last season to focus on his full-time job as vice chairman at Hendrick Motorsports, preparing for his role to run the company once Mr. H decides to call it quits.
But this week, the NASCAR Hall of Famer surprised the racing world when he announced that he was coming out of retirement to return for a race in September and will be reuniting with a familiar face. 
Jeff Gordon and his Hall of Fame career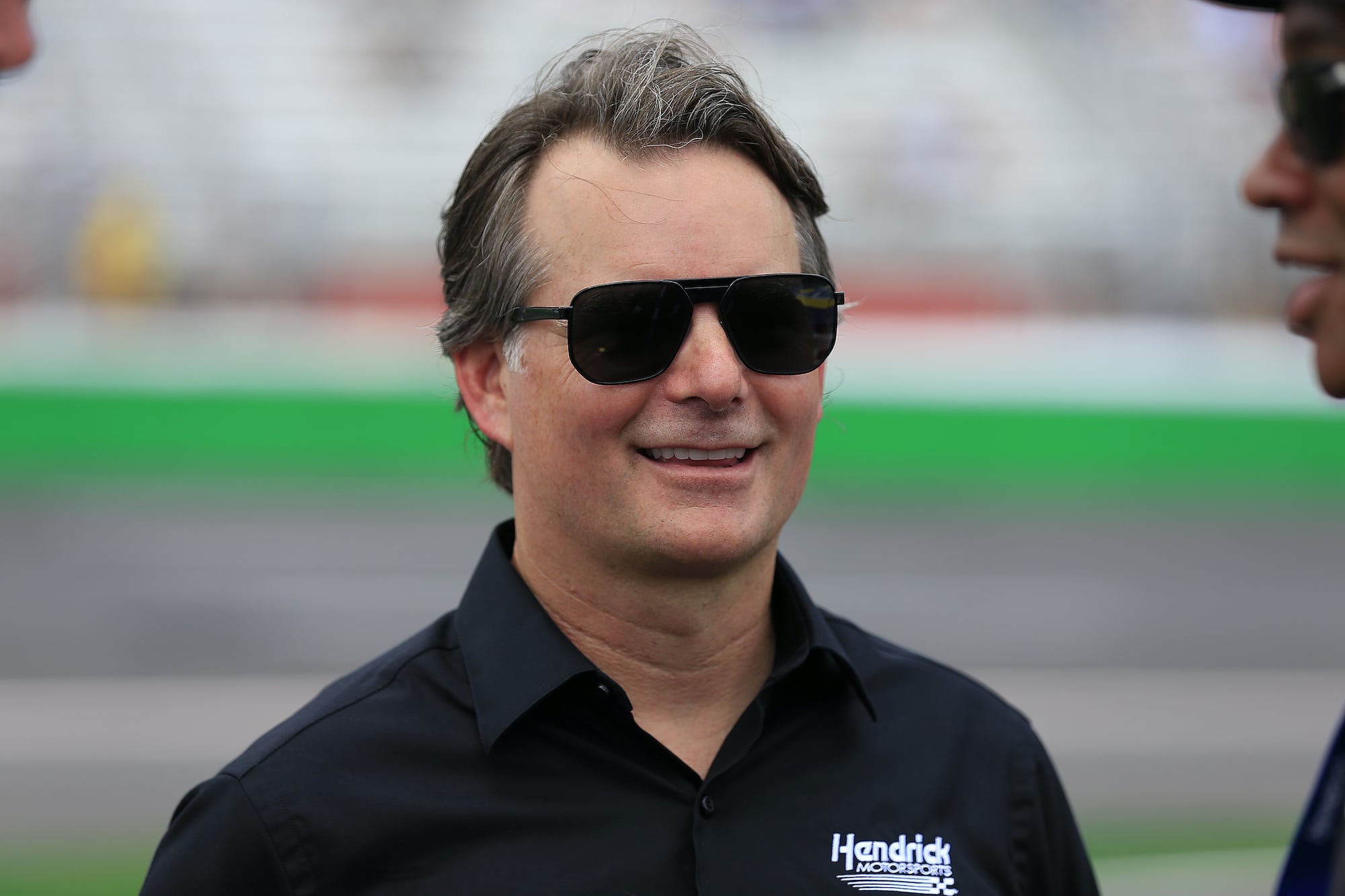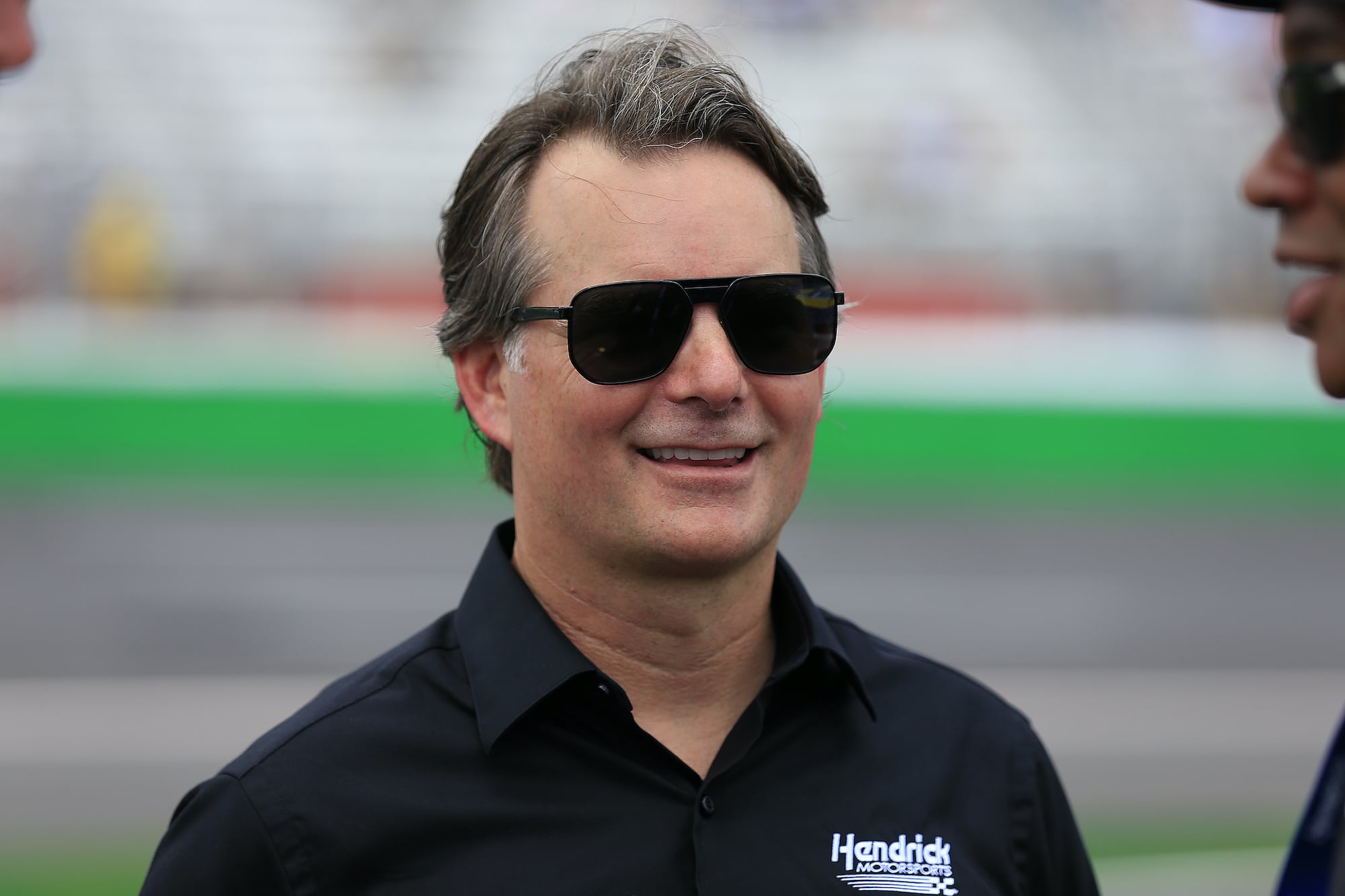 When Jeff Gordon debuted in the Cup Series back in 1993, no one could have imagined the amount of success he would achieve. In 2016, after running a part-time schedule, he hung up his helmet for a final time with some staggering numbers to his name, including four titles and 93 wins. 
Among those victories, the HMS driver captured numerous crown jewels, including three Daytona 500s, five Brickyard 400s, six Southern 500s, and three Coca-Cola 600s.  
Upon retirement, he transitioned to the Fox broadcast booth and worked as an analyst through the 2021 season, before stepping away to work full-time at HMS. 
Gordon to race with IMSA in September
Jeff Gordon has been in attendance at race tracks all season, cheering on his HMS drivers. His presence was notable this past weekend at Watkins Glen when he and Hendrick listened to an upset Chase Elliott voice his grievances after the race for a late restart where teammate Kyle Larson ran him out wide and cost him the win.  
The 51-year-old won't be available to consult with his drivers the first weekend of September when they're competing at Darlington. That's because he announced this week that he would be reuniting with former crew chief Ray Evernham in the IMSA Porsche Carrera Cup race Sept. 2-4 at Indianapolis Motor Speedway and be among 30 drivers in Porsche 911 GT3 cars competing on the 14-turn, 2.439-mile road course.
"I'm looking forward to getting back in a race car and competing against a talented field of teams and drivers," Gordon said in a track release. "It's always special when I get a chance to compete at Indianapolis Motor Speedway. Ray and I have always talked about running another race together, and we felt like Indy was the perfect place. It'll be a fun way to spend the holiday weekend and make some new memories."
For those who think Gordon won't be competitive, think again. He lasted raced in 2017 and won the Rolex 24 at Daytona, becoming one of only four drivers to win both the Daytona 500 and the Daytona 24-hour race. 
Talked about returning in past
While the news of Gordon's return came as a surprise to many, back in April, he hinted at a possible return during an appearance on SiriusXM NASCAR Radio. 
"As far as competing, I don't know," Gordon said. "This Le Mans program looks interesting. Probably going to do a little bit of simulator work for them. My last race was the 24 Hours of Daytona. I love that event. We had good success by winning it with Wayne Taylor Racing and with Cadillac.
"And so this program is something that would be exciting to go to Le Mans. I want to be a part of it. We are a part of it with Hendrick, but I just don't know if I'll be able to get behind the wheel and drive it in that race. I'm certainly going to go play around with the car when we get it. Play around with the simulator and see if it's something that maybe is realistic."
Now with him entering the IMSA race, competing in Le Mans seems like a more realistic possibility. Could there even be a possible return to a NASCAR race like Dale Earnhardt Jr. has pulled off in recent years? Inquiring minds want to know.  
Like Sportscasting on Facebook. Follow us on Twitter @sportscasting19 and subscribe to our YouTube channel.