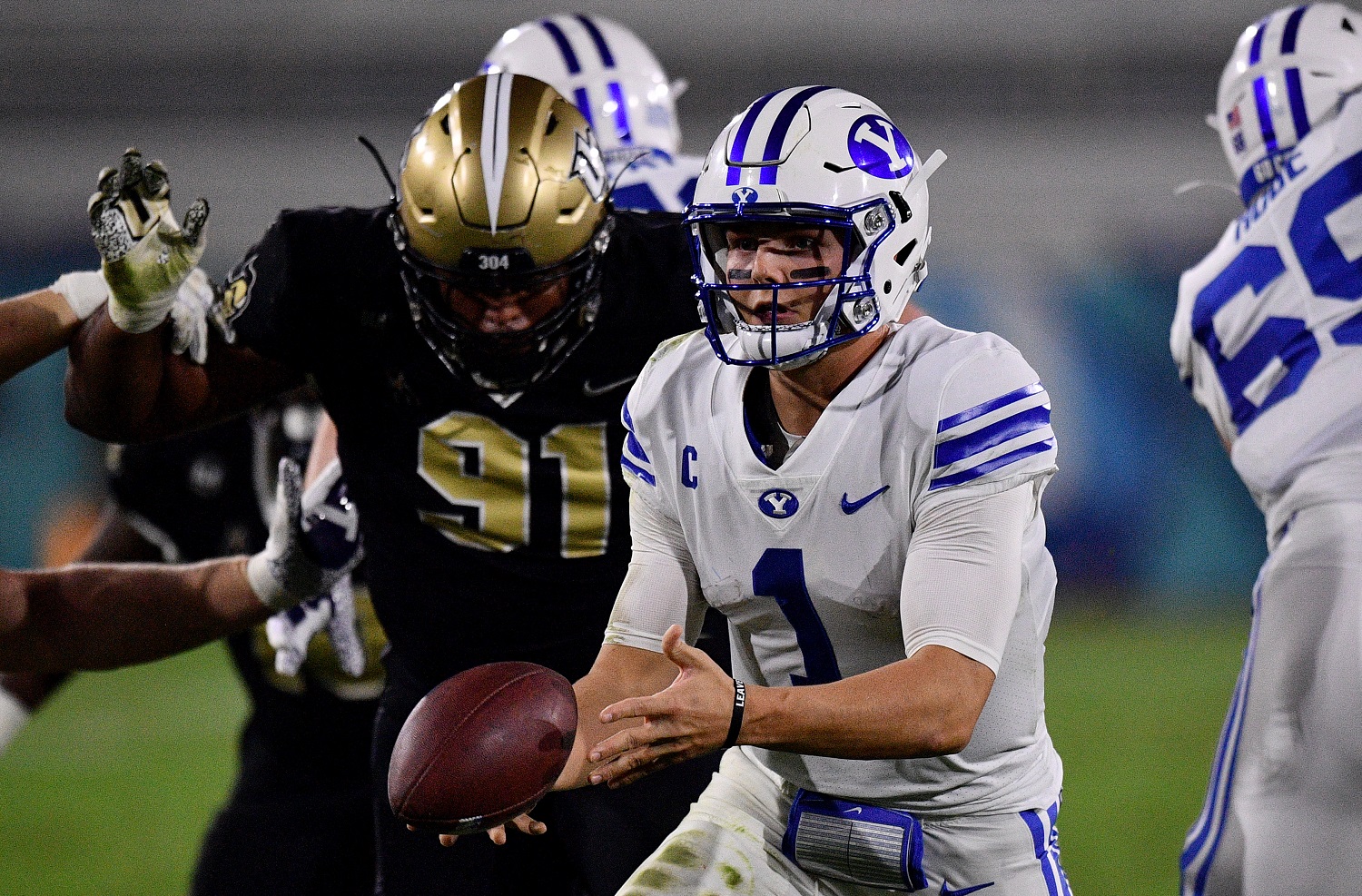 Jets QB Zach Wilson Has Already Found Something That His NFL Money Can't Buy
Zach Wilson hoped he could convince his mother to leave social media, but it's not for the reason people might think.
Zach Wilson knew what he signed on for by entering the NFL draft. By virtue of the New York Jets selecting him after No. 1 pick Trevor Lawrence went to the Jacksonville Jaguars and before Trey Lance went to the San Francisco 49ers, the New York Jets made Wilson one of the most scrutinized 21-year-olds in the country.
Wilson didn't realize at the time of the draft that his mother would soon come under an even more intense spotlight, at least until he throws his first pro pass.
Jets quarterback Zach Wilson's mother is a quasi-celebrity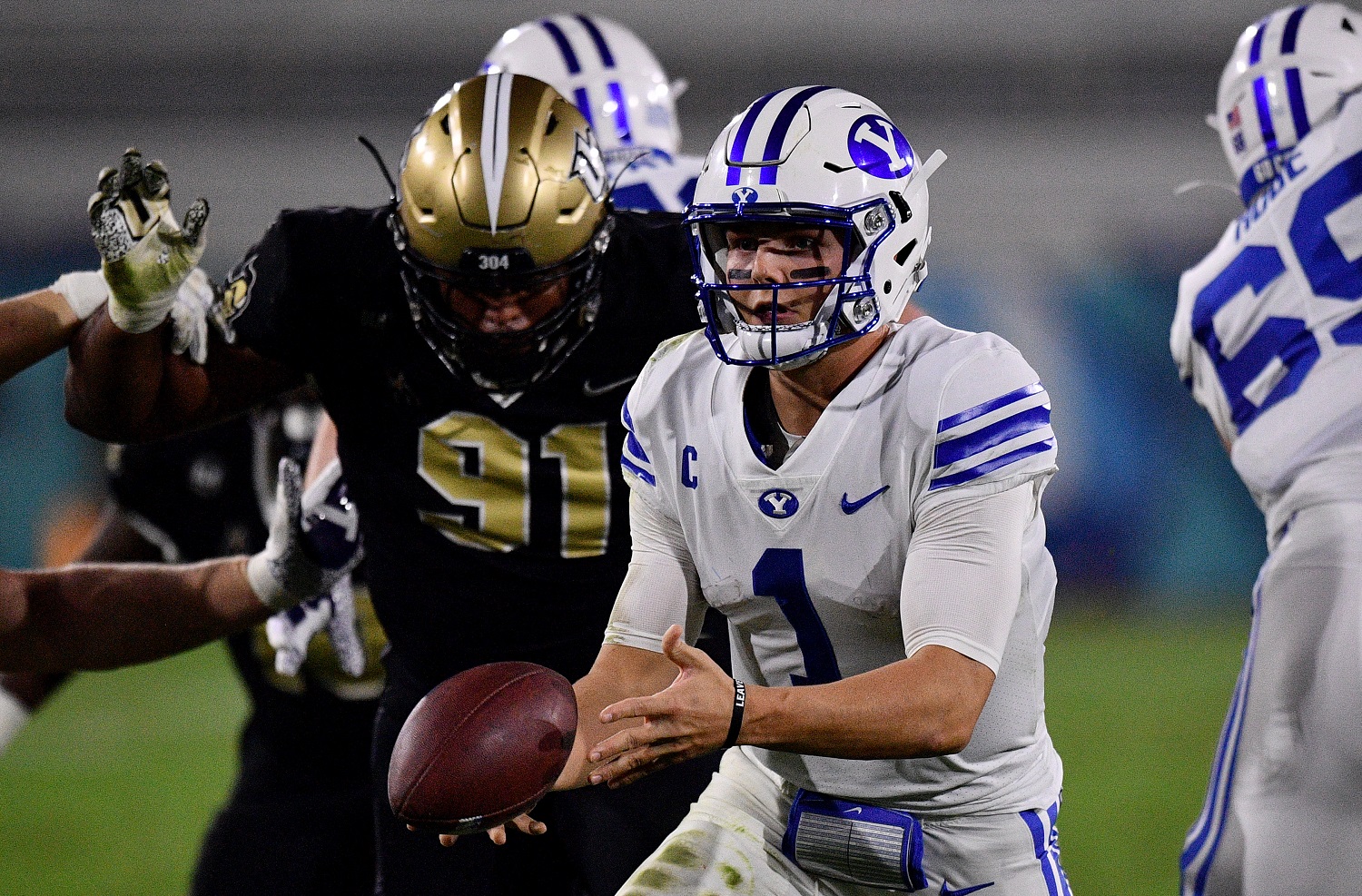 Even before her son became the quarterback of the (immediate) future of the Jets, Lisa Wilson attracted a following on Instagram, where she shares lifestyle tips and tidbits about herself. Her notoriety only grew after the team from the nation's biggest media market drafted the BYU quarterback, followed by the Cougar's momma starting to show up on Page Six.
She made her account private for a time after railing against the Disney World mask policy in May, and Wilson lashed out in June at the unknown person who allegedly stole her purse at a wedding.
In summary, she attracts attention. And the feedback is sometimes less than kind.
Zach Wilson has already found something his NFL money can't buy
Zach Wilson remains unsigned, but rookie deals are tightly slotted under terms of the collective bargaining agreement. When he does put pen to paper, he will lock himself in at about $35.1 million over four years, and it will be fully guaranteed.
That will allow him to buy some of the nice things in life. However, it won't buy his mother's silence because Lisa Wilson has informed her son that she has no intention of shutting down her Instagram account despite his best effort – and intent.
"People out there that think I embarrass my son. Has he asked me to take down my social media? He has before," she announced on Twitter. "And he says, 'Mom, if it's about money, I'll give you money.' I said, 'Zach, I don't need your money.'
"He says, 'Mom you don't embarrass me, but I can't stand these people treating my mom like crap.'"
If the quarterback thinks average folks are being tough on his mother, just wait until he gets a dose of the media reaction after his first three-interception Sunday running the Jets' offense.
Why is social media so important to the Jets QB's mother?
Lisa Wilson says she feels a sense of purpose in between occasionally causing an uproar through her social media accounts.
"If you saw the messages that I receive every single day from women that started exercising again — women that are learning to cook for the first time ever, women that are changing their relationships with their husbands, — women that tell me that the only reason that they're getting out of bed is because of my Instagram," she explained. "The only thing that keeps them from taking a handful of pills is because something I said that day resonated with them.
"I refuse to abandon those people. I can take the heat. Bring it on."
If her son handles blitzes and nickel defenses with that kind of confidence, then the Jets are back in business.
Like Sportscasting on Facebook. Follow us on Twitter @sportscasting19.