Jim Nantz Loves Pebble Beach so Much That He Built a Replica of the Seventh Hole in His Backyard
Jim Nantz has worked in the broadcast booth at countless golf courses across the country, and he's played at even more. The longtime CBS announcer knows the ins and outs of every golf course on the PGA Tour circuit, but he's never found one as beautiful as Pebble Beach Golf Links.
In fact, Nantz loves Pebble Beach so much that he decided to buy a house on the Monterey Peninsula that overlooks the golf course. But that wasn't enough. The famed broadcaster took it one step further by building a replica of the iconic par-3 seventh hole in his backyard.
Yeah, seriously.
Jim Nantz built a replica of the seventh hole at Pebble Beach in his backyard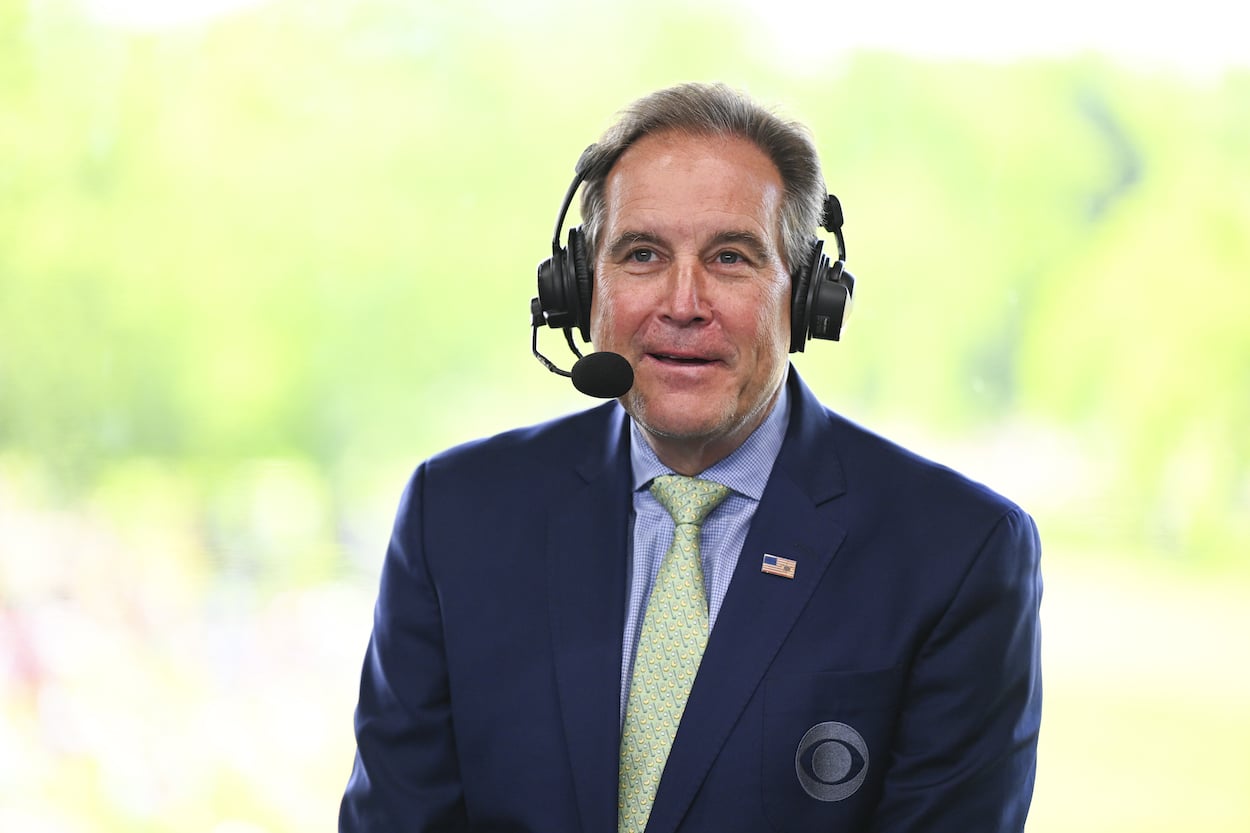 Jim Nantz's affinity for the Monterey Peninsula dates back to his childhood. He grew up three hours away from Pebble Beach Golf Links, and he remembers being in awe the first time he laid eyes on the course.
After he started working the AT&T Pebble Beach Invitational in 1986, Nantz decided to look into purchasing a home in the area. He made his dream a reality in 2012 when he and his wife, Courtney, moved into a gorgeous home on the outskirts of Pebble Beach.
But Nantz didn't stop there. After renovating the house, the broadcaster decided to add a special touch by building a replica of the famous par-3 seventh hole in his backyard. The replica doesn't quite match the ocean views of the real thing, but it's still a sight to behold.
Nick Faldo, Phil Mickelson, and more have made a hole-in-one at Jim Nantz's backyard
Nantz's unique backyard attracts friends and celebrities from all over. At one point, he added an engraved rock next to the tee box to commemorate every hole-in-one made on his replica.
Some names already on the rock include Nick Faldo, Phil Mickelson, Tony Romo, David Feherty, and Brandt Snedeker, but Nantz adds more every year.
If you never get to play a round at Pebble Beach, maybe you'll have better luck booking a tee time at Jim Nantz's private course.