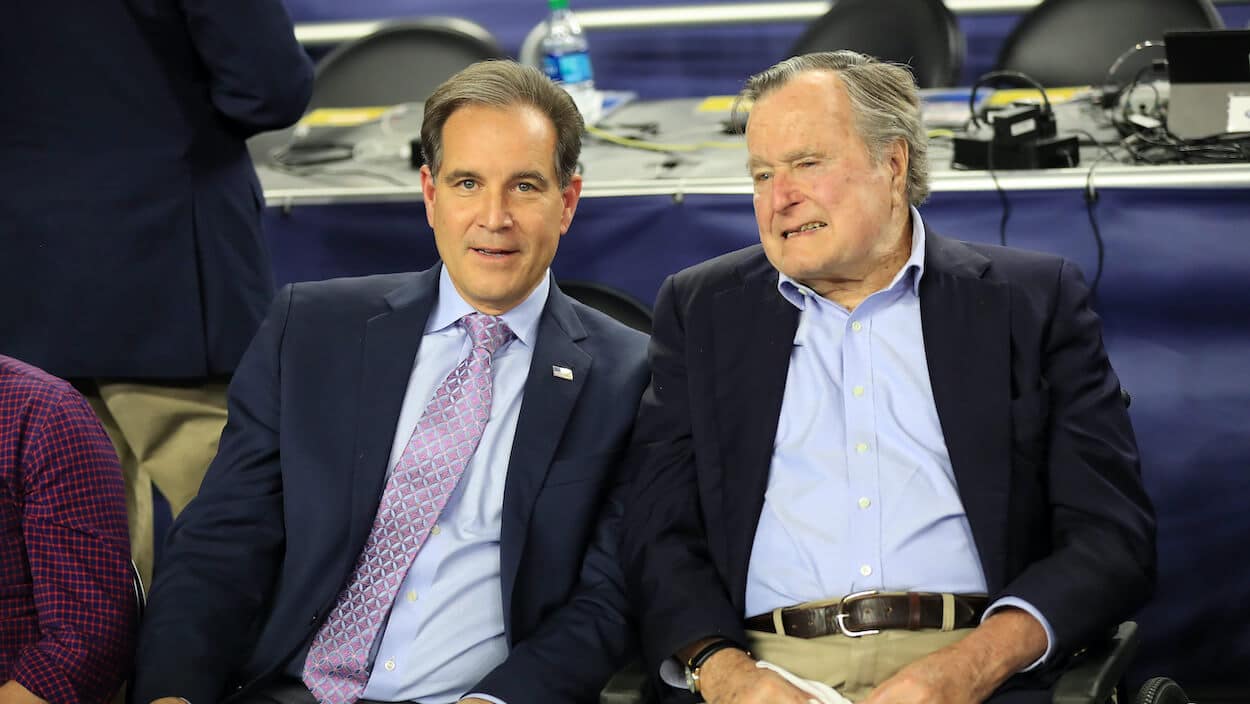 Jim Nantz Has Hung With Presidents and the Queen, But Only 1 NFL Icon Truly 'Intimidated' Him
Jim Nantz has spent his career around famous and powerful people, but his idol, John Madden, was the only one who truly intimidated him.
Jim Nantz is one of the most iconic voices in sports. His words have become the soundtrack of March Madness, The Masters, and the biggest games on CBS every Sunday. And this legendary sports media career has afforded Nantz the chance to rub elbows with some of the most famous and powerful people in the world, including luminaries like his longtime close friend, President George H.W. Bush, and the Queen of England. But of all the incredible people Nantz has been close to over the years, the only one who truly intimidated him was John Madden.
Jim Nantz has regrets about his relationship with John Madden
Before Jim Nantz was the voice NFL fans most associate with the NFL on CBS, it was John Madden.
The legendary Super Bowl-winning coach-turned-broadcaster worked for CBS from 1979 to 1993. Those 14 years at the network were far longer than he worked at FOX (seven years), ABC (three years), or NBC (two years).
As the man who eventually took over for Madden and Pat Summerall after CBS got the NFL back in 1997, Nantz and Madden developed a relationship, and the pair hung out on occasion as Madden had a home in Carmel-by-the-sea, California, just a mile from Nantz's house in Pebble Beach.
"This is going to sound really bizarre. But I was intimidated by [Madden], and he wasn't an intimidating guy. That's the last thing he would ever want anybody to ever feel." Nantz recently told Rich Eisen. "I just had so much respect and appreciation for him. Look, my job has taken me everywhere. I've been in the company of a number of presidents. I've had a dinner sitting at the same table as the Queen of England. … But with John, I just never quite broke through that barrier of being in awe of him."
So, while Nantz and Madden did have a relationship, it wasn't what Nantz wished it was.
Nantz has regrets about his relationship with Madden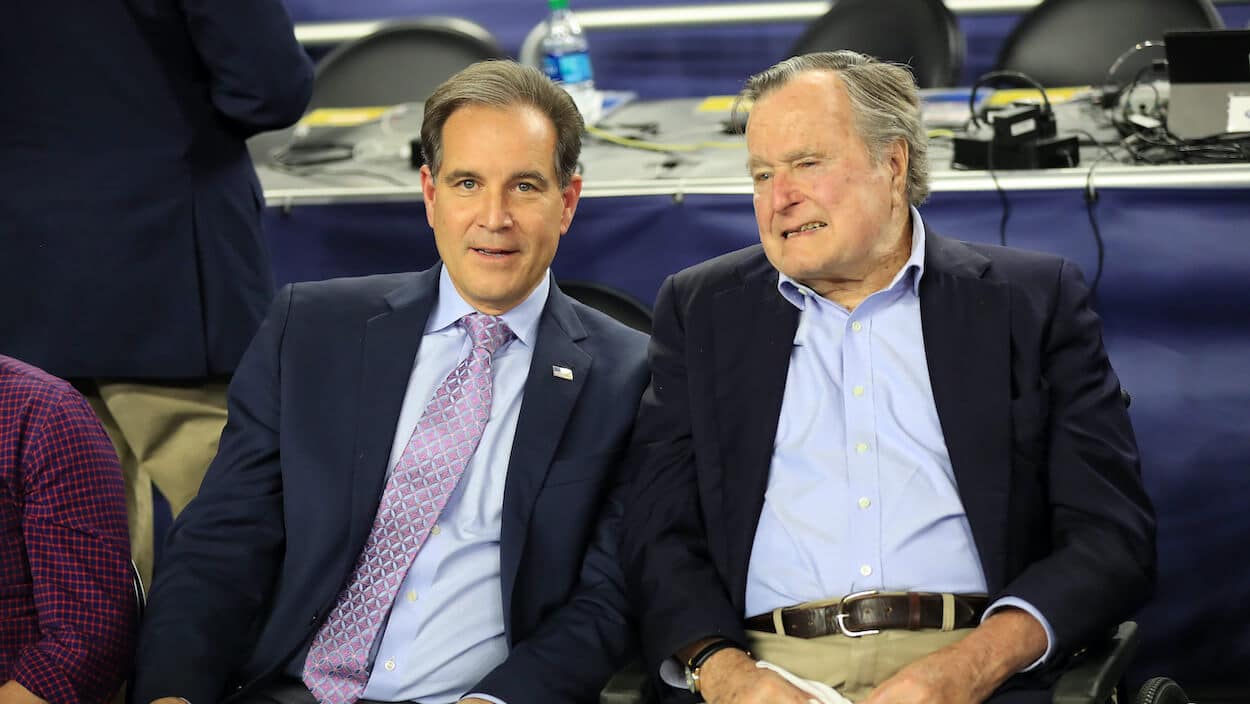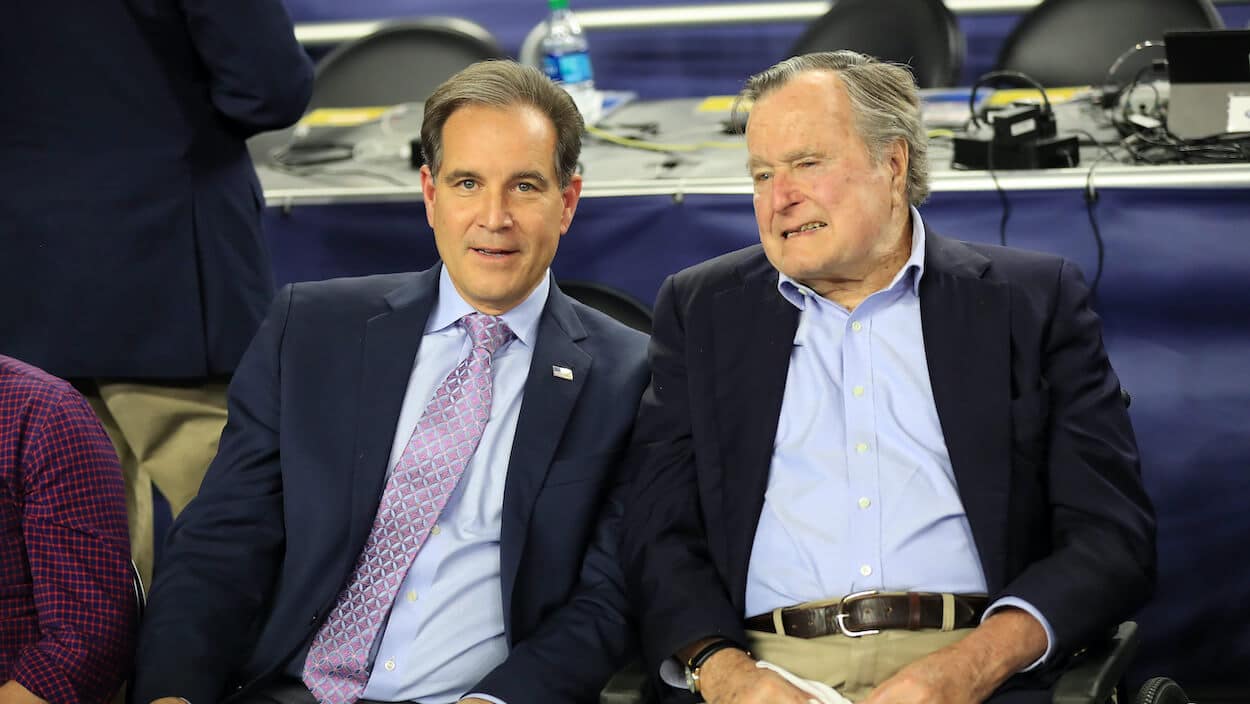 John Madden died at 85 on December 28, 2021. A year and a half later, Jim Nantz looks back on his relationship with his idol and wishes he wasn't as nervous around him as he was.
"I looked up to him so much. I lived a mile from him! I wish I'd now— in retrospect, I wish I had seen him three days a week. Not that he'd want me three days a week," Nantz shared with Eisen.
But aside from the occasional dinner, coffee, or a nice walk, Nantz didn't hang with Madden as much as he would have liked, and that has left the announcer with regrets now that the greatest ambassador in NFL history is gone.
"You get older in life, you think, 'I should have handled that relationship a little bit better.' Man, he was good to me. I wish I had more time with him," Nantz admitted. "I know it was there if I had a little more self-confidence in that relationship."
After that admission, Nantz told Eisen that this was the first time he's ever shared these regrets about his relationship with Madden.
However, despite the lost moments, Nantz did start a pretty cool tradition with his iconic idol on Thanksgiving.
The younger NFL announcer did end up having a touching tradition with his idol
While NFL football wouldn't be the same without John Madden, it is the Thanksgiving Day games that the larger-than-life color commentator is most associated with.
Madden, the national holiday, and the National Football League are so connected that the NFL officially renamed the Thanksgiving games the "John Madden Thanksgiving Celebration," starting in 2022.
Nantz has called his share of Turkey Day games throughout the years, and as part of that, he did do something pretty cool with Madden at the urging of his and Madden's shared manager and agent, Sandy Montag.
"When I came to Thanksgiving Day, Sandy would always say, "Hey, before you go on the air today, give John a call." So, Tony [Romo] and I did that. And I think Phil [Simms] and I did, too," Nantz shared. "I used to make that phone call from the booth, wish him a Happy Thanksgiving, because I knew how much it meant to him."