Jimmy Garoppolo, Mac Jones, or Aaron Rodgers: Which QB Should the Raiders Hitch Their Wagon to For 2023?
If Josh McDaniels hopes to re-write the narrative that he can't succeed outside of New England, he better find a quarterback– quickly. 
Luckily for the Las Vegas Raiders, they have options. 
From a bridge QB who has familiarity with McDaniels to a young player with room to grow to an all-time great on his last legs, the Raiders could shore up their non-existent depth chart in a number of different ways. Between Jimmy Garoppolo, Mac Jones, and Aaron Rodgers, who should McDaniels and general manager Dave Ziegler target as Derek Carr's replacement? 
Let's make a case for each signal-caller taking over as the new face of the Raiders.
The Familiar Face: The Case for Jimmy Garoppolo
If McDaniels values familiarity, it'll be hard to pass up the opportunity to work with Jimmy Garoppolo again. Once anointed as Tom Brady's heir apparent, the veteran has shown he can play winning football consistently–when he's available. Persistent injury woes have forced Garoppolo to miss significant time throughout his NFL career, which is one of the main reasons the 49ers went all-in to draft Trey Lance in 2021. 
With Brock Purdy proving capable of leading San Francisco's star-driven offense, it's clear his predecessor will be playing elsewhere in 2023. Garoppolo would be the ideal bridge quarterback for a Raiders organization that still needs to draft and develop one.
With 57 regular-season starts under his belt (including an impressive 40-17 record) and experience playing in high-stakes playoff games, the 31-year-old would instantly bring more credibility to an offense that has no shortage of talent at the skill positions. 
At the same time, it's fair to wonder whether McDaniels would want to hitch his wagon to a signal-caller who's struggled to stay healthy and come through when it matters most. Still, the cost of signing Garoppolo should be fairly palatable, especially because of his durability concerns.
Insert him into a lineup that features All-Pro wideout Davante Adams, talented tight end Darren Waller, and dynamic running back Josh Jacobs, and you have the makings of a top-10 unit. 
That is, of course, as long as Jimmy G avoids another in-season setback.
Unleash Untapped Upside: The Case for Mac Jones
Speaking of a reunion, could McDaniels and Ziegler stick to their New England roots and try to pry Mac Jones off the Patriots' hands? That may have sounded far-fetched a year ago, but the idea of Bill Belichick moving on from the team's top draft pick from 2021 is at least a remote possibility. 
There's no doubt Jones failed to take a step forward in his all-important second season in Foxborough. However, let's not forget the former Alabama standout put together a rock-solid rookie campaign that made Patriots fans feel optimistic about the future. Better coaching and an improved supporting cast could make all the difference for a quarterback who displayed poise, accuracy, and toughness during his debut season. 
If McDaniels believes he can get the best out of Jones, why not call up your old boss and try to broker a deal? Trading a first-rounder for a quarterback who's shown the ability to play at an above-average level in the NFL could actually be a shrewd move on multiple levels.
McDaniels would get to work with someone he personally tutored, Jones would take over an offense with much better weapons, and the Raiders would still have time to figure out whether to invest in him long-term.
Whether Belichick would actually trade his current QB1 remains a mystery. But given his history of eyebrow-raising moves, would anyone be surprised if Mac Jones gets dealt before his rookie deal expires?
'Eff Them Picks': The Case for Aaron Rodgers
To compete in an AFC West division that includes Patrick Mahomes and Justin Herbert, the Raiders could swing for the fences and pry Aaron Rodgers away from the Packers. While acquiring one of the most accomplished quarterbacks of all time would prove costly from a draft capital and financial standpoint, the juice could be worth the squeeze. 
Rodgers may be on the back end of his career, but he still has the physical skills to play the position at a high level. Reuniting him with Davante Adams would be an obvious win for the Raiders, who invested a ton of resources to make the All-Pro receiver the focal point of their offense. Plus, Las Vegas would be a heck of a landing spot for a generational star who's spent nearly two decades playing in Wisconsin. 
McDaniels and Ziegler don't necessarily have to win right away, but they also can't afford another disappointing season. Taking the Rodgers route would at least provide a short window to compete for a Super Bowl title, but it also carries risk. 
Between his age and commitment to continuing his career, how invested is Rodgers at this point? Would his brash personality prove problematic when paired with a demanding head coach like McDaniels? Those are questions the Raiders must ponder before they pick up the phone to speak to Packers general manager Brian Gutekunst. 
At the very least, though, it's easy to see the appeal of swapping out Derek Carr for Aaron Rodgers and seeing what happens over the next year or two.
Verdict: Go With Jimmy G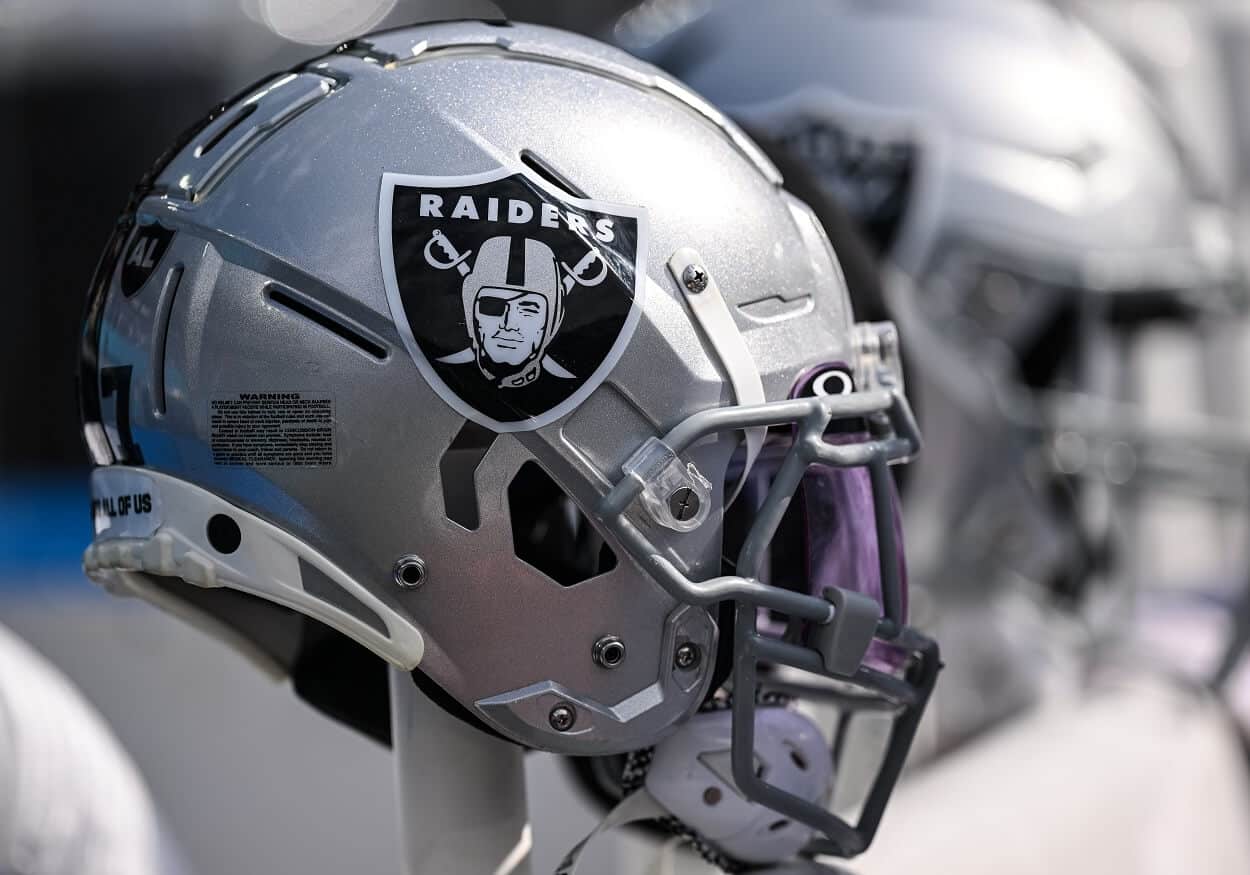 The Raiders' best bet for sustained success isn't to swing a deal for a signal-caller who can't figure out if he wants to keep playing football. It also isn't to send a first-round pick to the Patriots for a quarterback who still has plenty to prove. 
Las Vegas must take advantage of the market and give Jimmy Garoppolo a fresh start. When healthy, he's an accurate passer who excels when surrounded by solid weapons, sound protection, and a good scheme. The Raiders have one of the NFL's most brilliant play callers and a talented collection of weapons. If they improve up front, they have all the pieces needed to be one of the league's most efficient offenses. 
Signing Garoppolo to a two-year deal would give the Raiders a league-average starter in the short term and still give them the flexibility to draft a quarterback who can develop into the face of the franchise. 
Then again, given Jimmy G's injury history, whichever prospect the Raiders select in April could see the field sooner than expected.