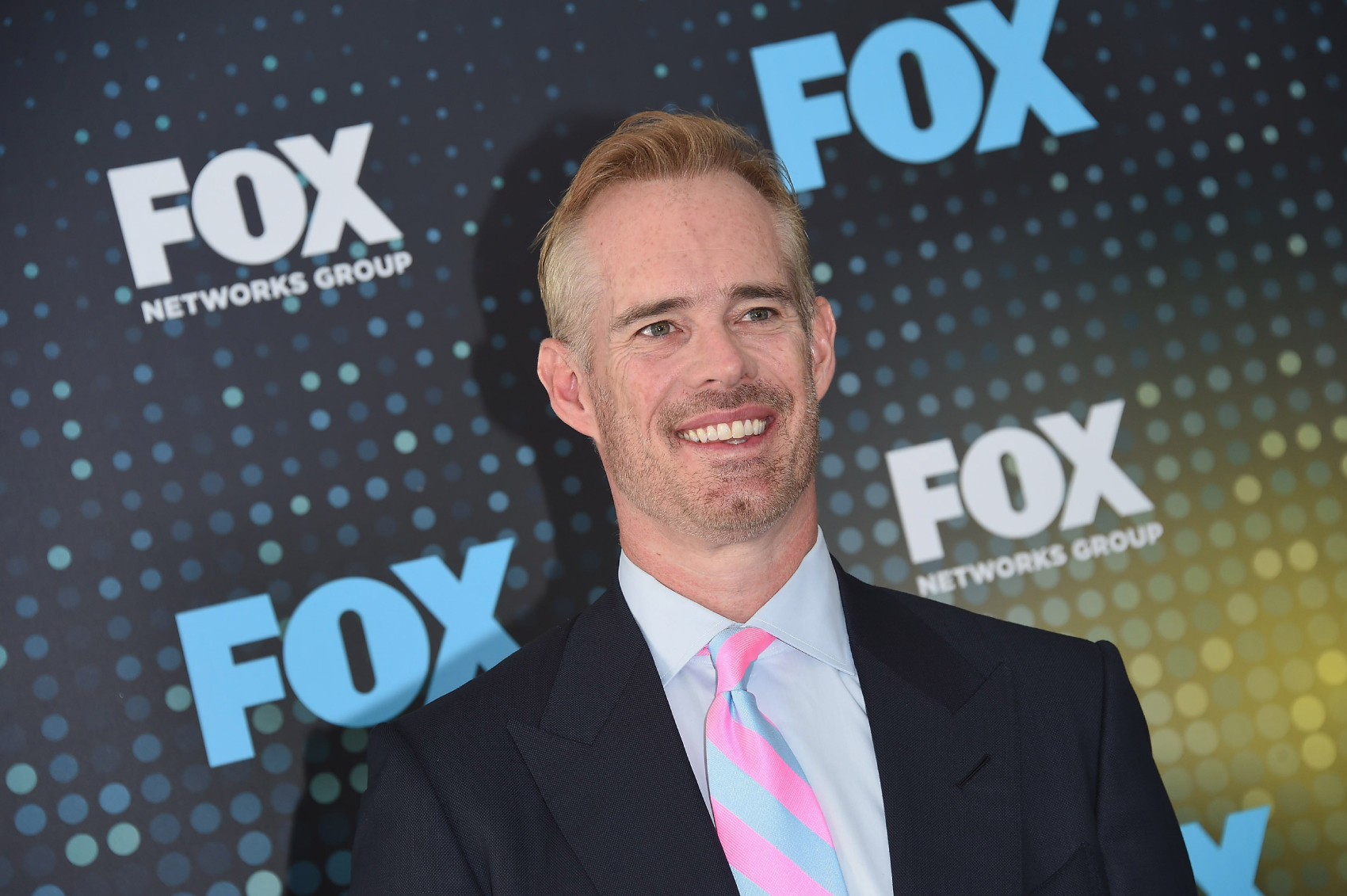 Joe Buck Gets Called Out for His Comments From 16 Years Ago
While many sports broadcasters have to watch what they say in the moment, fans are bringing up comments made by Joe Buck from 16 years ago.
Pretty much every sports broadcaster has to watch what they say these days or they will get roasted on social media. Joe Buck, on the other hand, has to relive something he said in 2005 every single year, as fans on social media recently called him out and roasted him on the 16-year anniversary. If you have been following sports for a while you probably remember his comments well, too. They were what he had to say in reaction to former Minnesota Vikings wide receiver Randy Moss fake mooning Green Bay Packers fans during a playoff game.
Randy Moss fake mooned Green Bay Packers fans
In a wild-card round playoff game on Jan. 9, 2005, between the Minnesota Vikings and Green Bay Packers, NFL legend Randy Moss caught a 34-yard touchdown in the fourth quarter, which gave the Vikings a 30-17 lead. For his celebration, he went to the goal post and acted as if he were mooning the Green Bay crowd. Of course, he didn't actually do it, but everyone knew what he was pretending to do.
The Vikings ended up winning 31-17, and Moss caught four passes for 70 yards and two touchdowns.
Many people, though, don't remember the final score of that game. What they remember is the way Moss celebrated and what Joe Buck — who was announcing the game with Cris Collinsworth and Troy Aikman — said in response.
"That is a disgusting act by Randy Moss and it's unfortunate that we had that on our air live," Buck said, per Sports Illustrated.
It would certainly be understandable if Moss — who was fined for his celebration — actually mooned the crowd, but he didn't. So, for years, people have thought that Buck overreacted. They appear to still think so, too.
Fans roast Joe Buck on social media for his comments from 16 years ago
Since it was recently the 16-year anniversary of Buck's comments, many people discussed what he said via social media.
ESPN's Katie Nolan brought up Buck's comments and made sure to point out Collinsworth's statement, too.
"ok yes joe buck overreacted, but collinsworth never got enough credit for 'shoots the moon' and if that's too CONTROVERSIAL for you snowflakes well then YOU are just going to have to ACCEPT my apology," she tweeted.
One fan on Reddit then joked that Buck must have just been upset because he bet on the game's outcome.
"Joe Buck is either super sensitive or had money on that game," they commented. Let's make it clear: Buck probably didn't put any money on the game and probably never has bet on any game he has called. It's funny to joke about, though.
Another Reddit user thought that Moss actually mooned the crowd because of Buck's reaction: "I remember watching it live and thinking maybe he did actually moon the crowd based on Buck's reaction and I just saw it incorrectly on my low [resolution] TV."
However, one fan thinks that Buck's reaction is what makes the memory so funny.
"Total overreaction by Buck, but that's what makes it hilarious at the same time lol," a Reddit user commented. "Love playing it back and laughing at it."
Buck did, of course, have some people sticking up for him.
"Or it was a DISGUSTING ACT," one fan on Reddit said while another said, "It was also [16] years ago. I'm sure the guy's lightened up since then."
So, what does Buck have to say about his comments from 2005?
Joe Buck has stood by his comments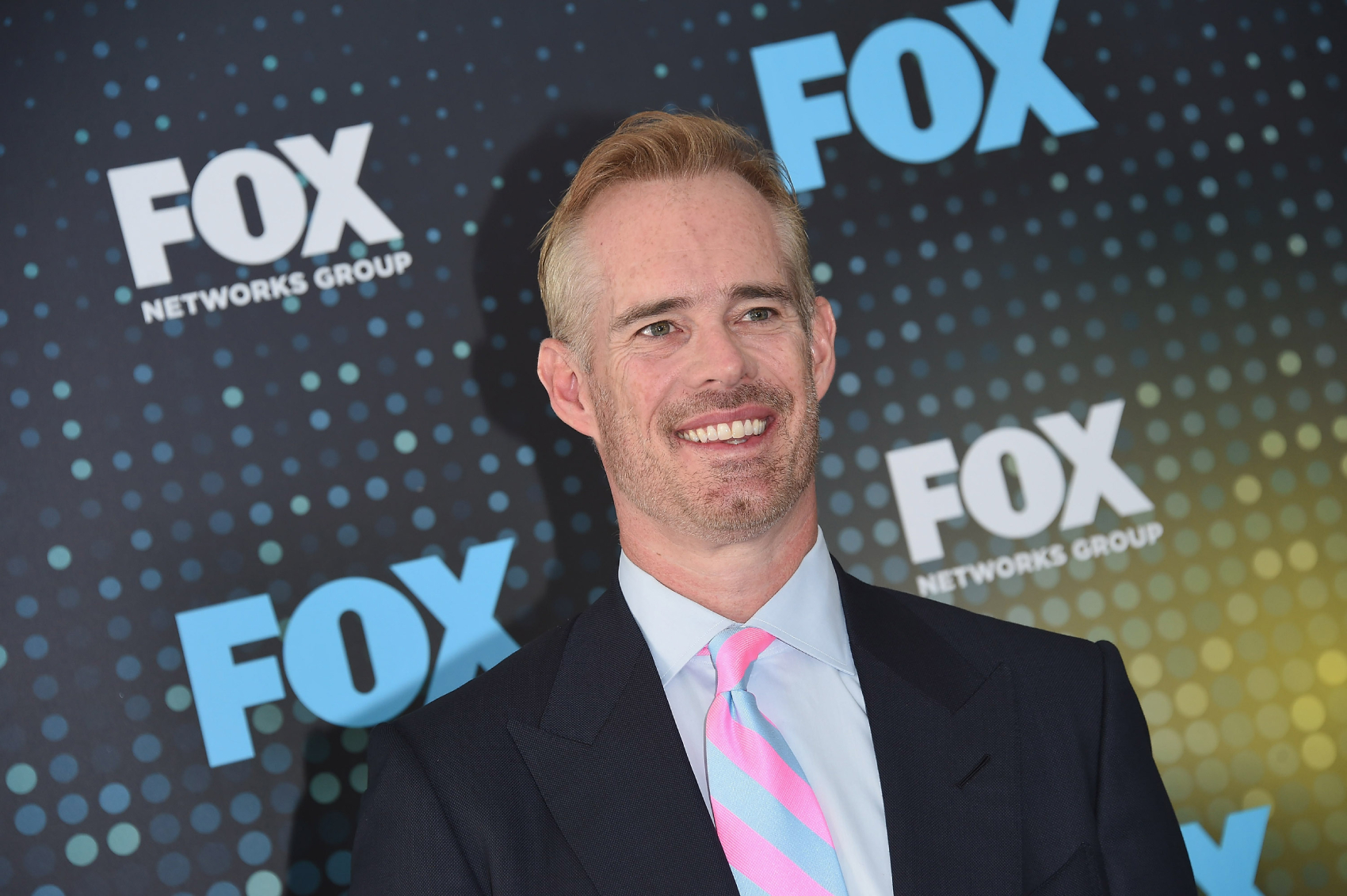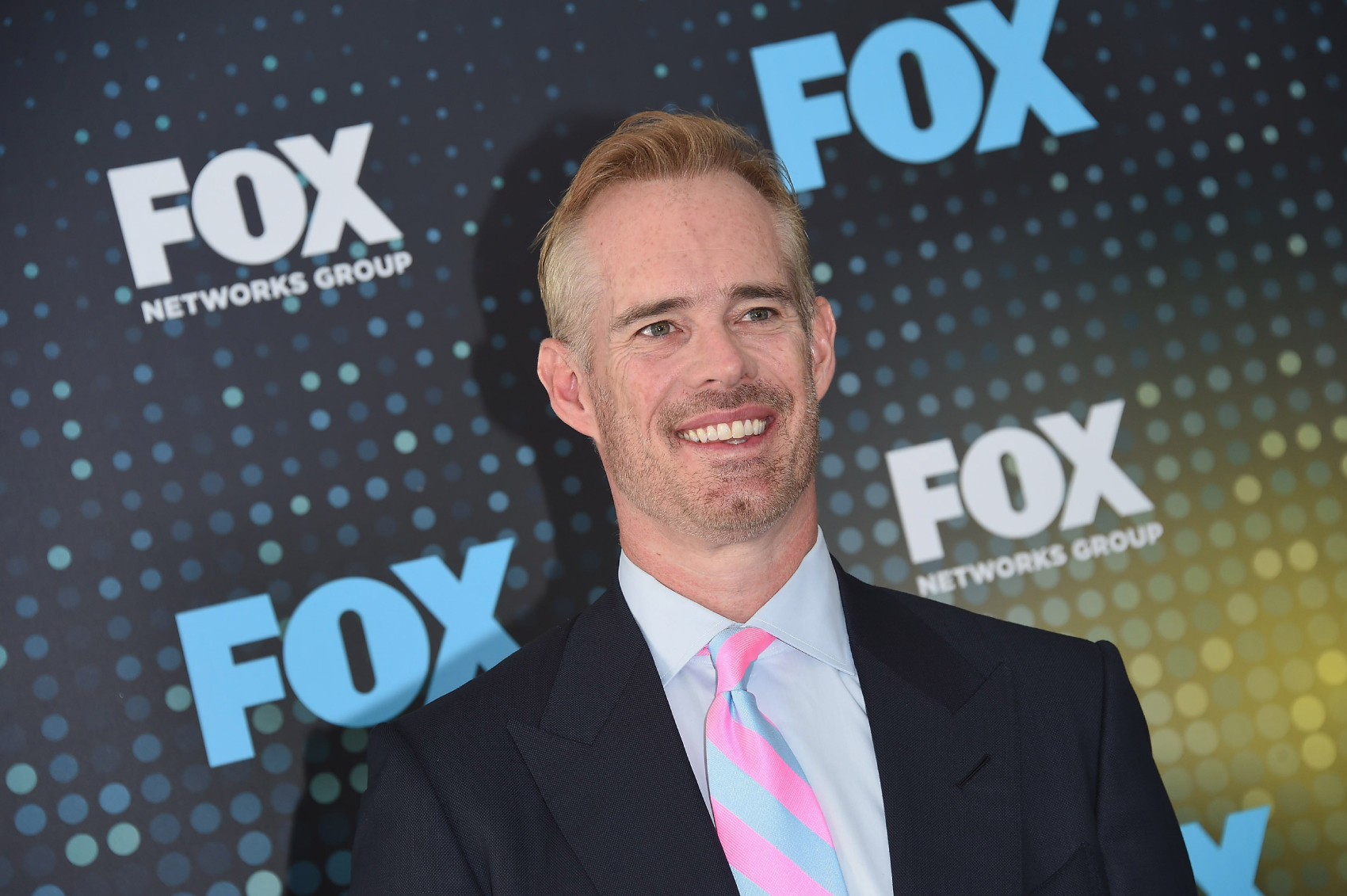 Buck discussed his comments on the 15-year anniversary in 2020, and it appears that he stands by his remarks.
"On a side note—I got a letter from a young father who was watching with his sons and was glad I said it because he didn't really have to explain much to his sons about what that move was they just watched a Pro Bowl player do on television," he said, according to Sports Illustrated. "And I had plenty of conversations with people in airports after."
He continued: "Go watch it and see how it hits you. I mean really watch it. A fake mooning and putting his a** on the goal post to paying fans in a stadium on national TV? I would for sure be regretful if I said nothing. That's not how I was brought up. But, hey, Cris thought it was funny. So who's right? Neither."
He did, however, address his relationship with Randy Moss.
"He didn't care about what I said then and he doesn't now," Buck said, according to Sports Illustrated. "We are friends and he is a work colleague of my wife Michelle at ESPN. And we worked together tangentially at FOX."
While this probably should just be forgotten about since it happened so long ago, it's not going to go away. It will most likely resurface on the 17, 18, 19, and 20-year anniversaries. Maybe, Buck will address the comments again on those days, too.
Stats courtesy of Pro Football Reference