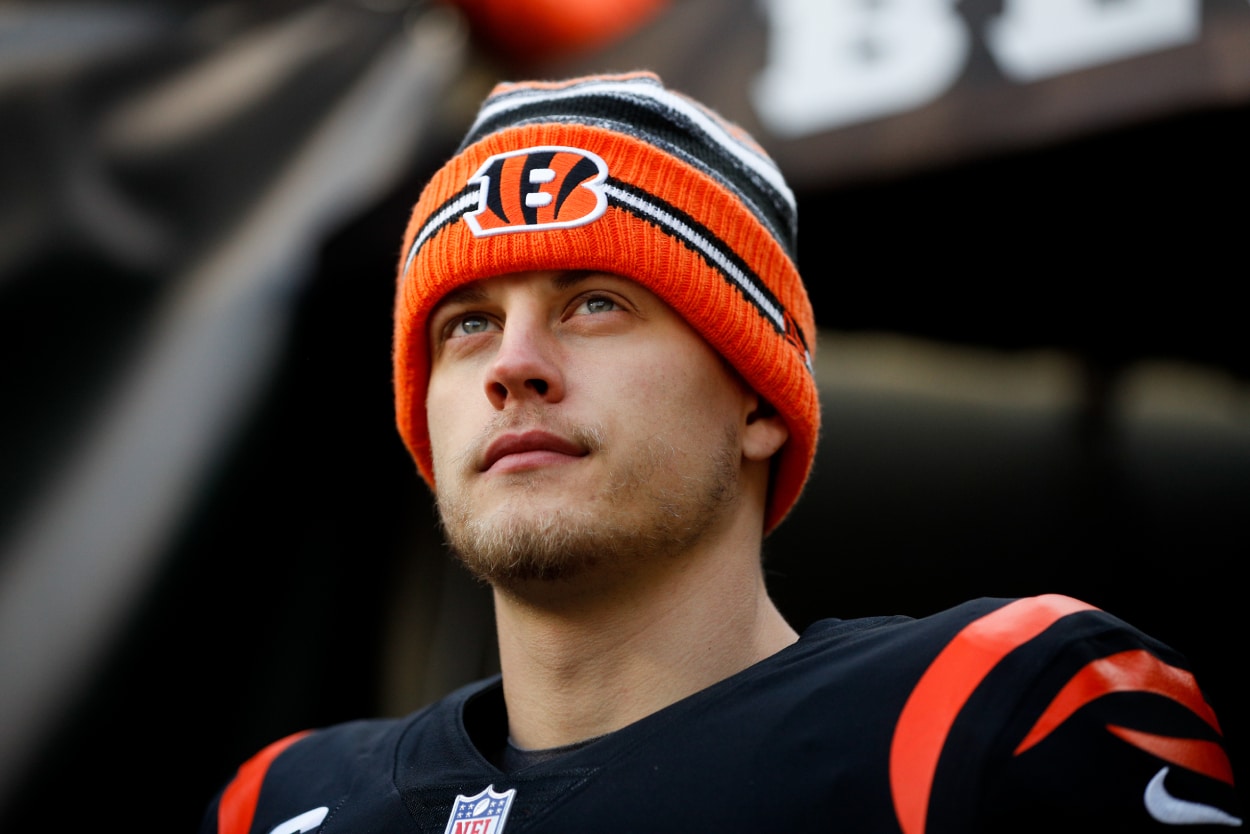 Joe Burrow Admits He Started Updating His Resume Before Rising to Stardom at LSU
Joe Burrow has been a star for the LSU Tigers and Cincinnati Bengals. However, the Heisman winner started updating his resume before transferring to LSU.
Cincinnati Bengals QB Joe Burrow has become one of football's biggest stars. After winning a national championship and the Heisman Trophy with the LSU Tigers in 2019, Burrow led Cincy to the Super Bowl in just his second NFL season in 2021.
However, before he became a big-time QB at LSU, Burrow started updating his resume while riding the bench at Ohio State. Had he taken a different path, perhaps the 2021 AP Comeback Player of the Year wouldn't even be in the NFL.
Joe Burrow updated his resume while at Ohio State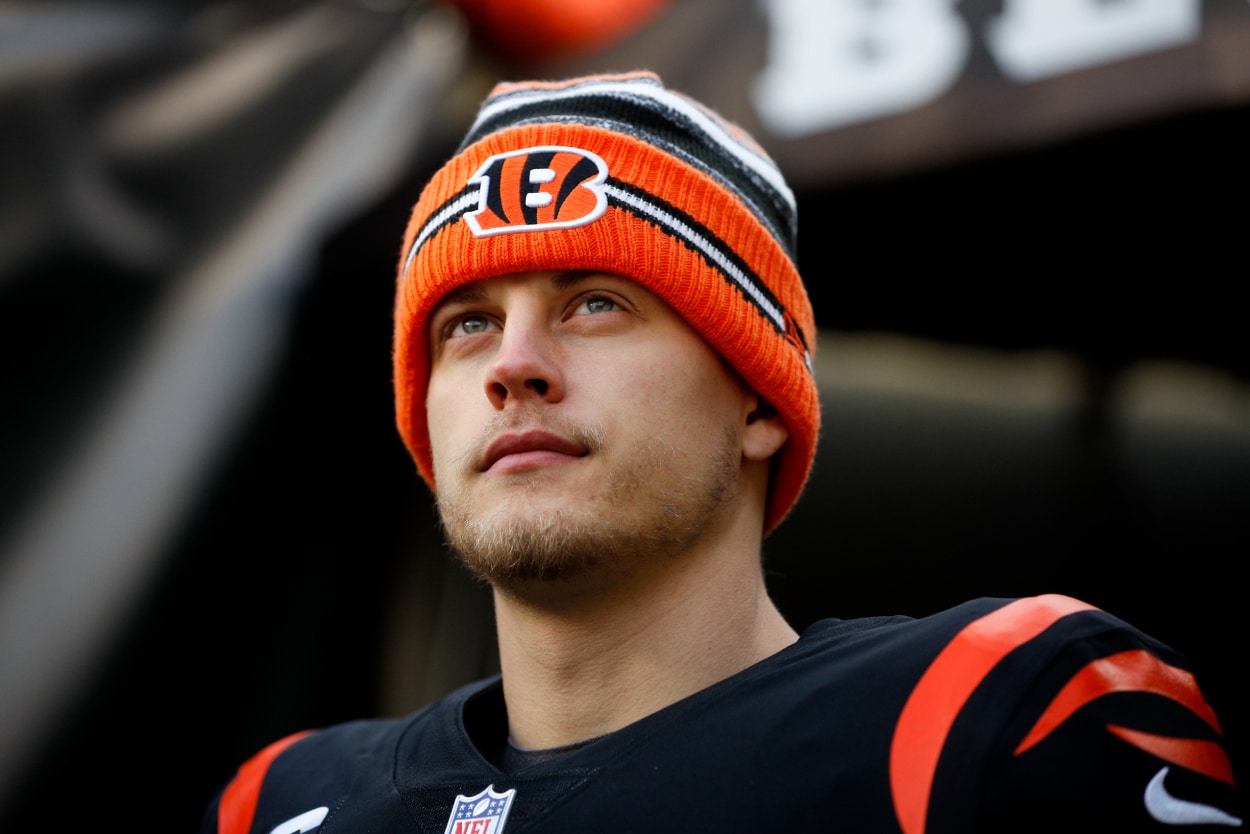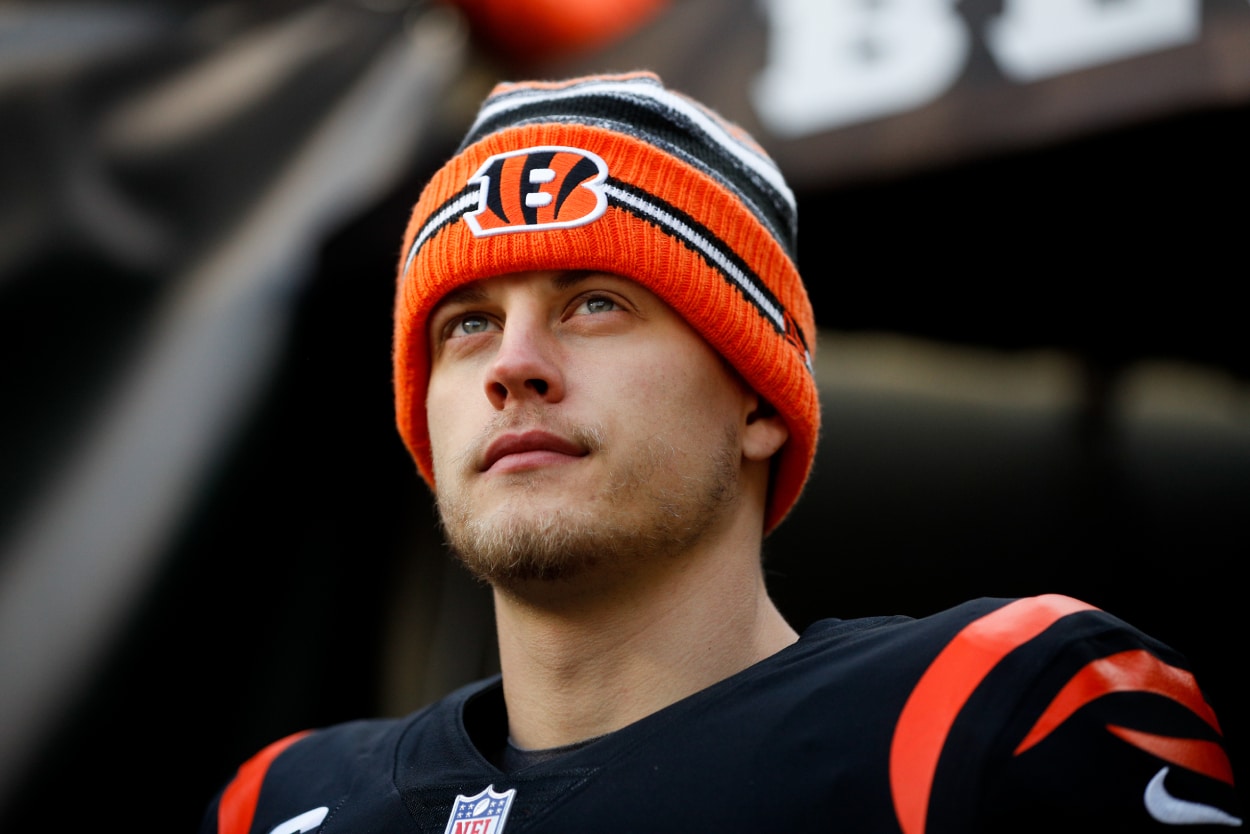 Joe Burrow grew up in Ohio, so like most high school stars in the state, Burrow played for The Ohio State University in college.
However, he never got the chance to show off his abilities for the Buckeyes. After redshirting in 2015, Burrow sat behind J.T. Barrett in 2016. He then backed up both Barrett and Dwayne Haskins in 2017.
Burrow and Haskins entered the 2018 campaign in a QB competition, but the former decided to transfer to a school where he could 100% start, LSU.
As you likely know, the rest is history. Joe Cool had an OK season in 2018 with 2,894 yards, 16 touchdowns, and five interceptions, but he had one of the greatest years in college football history in 2019. Burrow threw for a whopping 5,671 yards, 60 touchdowns, and six interceptions that year. He led the Tigers to the national title, and he won the Heisman Trophy. His play also resulted in Cincinnati picking him No. 1 overall in the 2020 draft.
But before his meteoric rise to stardom, Burrow started thinking about other career choices during that difficult time at OSU.
"I was putting in the same work that I always put in, and I wasn't playing," Burrow said to NBC Sports. "Of course, there was self-doubt in that moment. I mean, when you don't play for three years, and you're putting in the work, and you feel like you're practicing really well, and you feel like you can go out there and make plays and do what you've always done, but you're not getting the opportunity to show what you can do, it's frustrating. And there were times where I started updating that resume, thinking about being an investment banker or something like that. Fortunately, the work that I put in during those three years really paid off."
It's fortunate, indeed. Burrow has since transformed a historically hopeless Bengals franchise into a legit Super Bowl contender.
Who knows where he would be had he never transferred to LSU, but investment banking will have to wait. Joe Burrow has a chance to become one of the best quarterbacks in football.
Stats courtesy of Sports Reference and Pro Football Reference