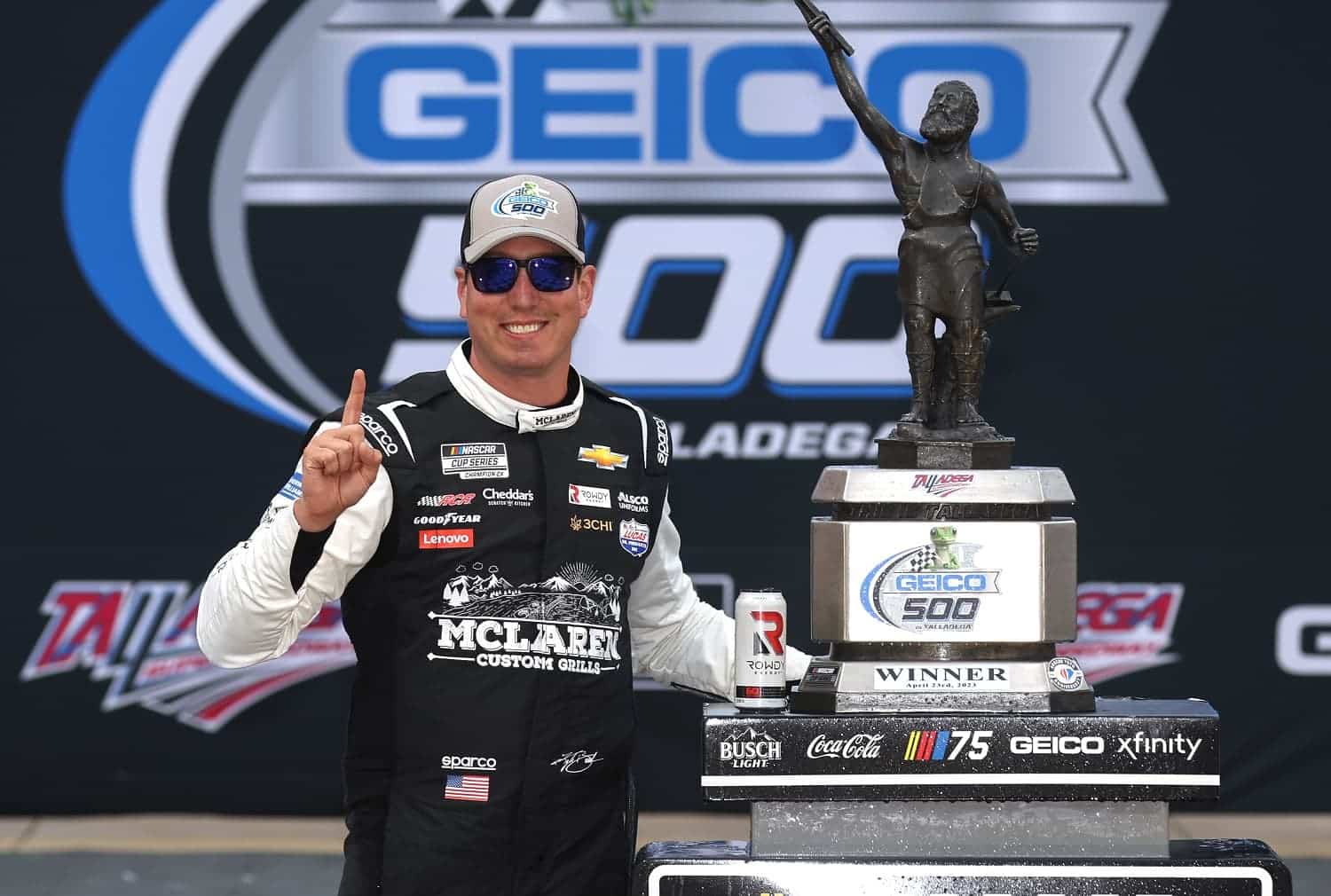 Joe Gibbs Racing Was a Talladega Loser Even Before Kyle Busch Made the Owner's Day Worse
Every Kyle Busch victory is a reminder to JGR owner Joe Gibbs of what he let get away.
Ty Gibbs was right there when it mattered, leading at Talladega with seven laps to go and with as good a chance as anyone to score a victory for Joe Gibbs Racing, his grandfather's team.
But when it was time to go at the start of the second overtime, there was nothing left in the tank. Out of fuel when the flag came down for the restart, the rookie driver had to drop down to the apron and out of the race.
There'll be more chances for Gibbs as the season and his career progress, but it was Kyle Busch, making the most of a career second chance, who made the day that much worse for JGR.
Kyle Busch won at Talladega in more ways than one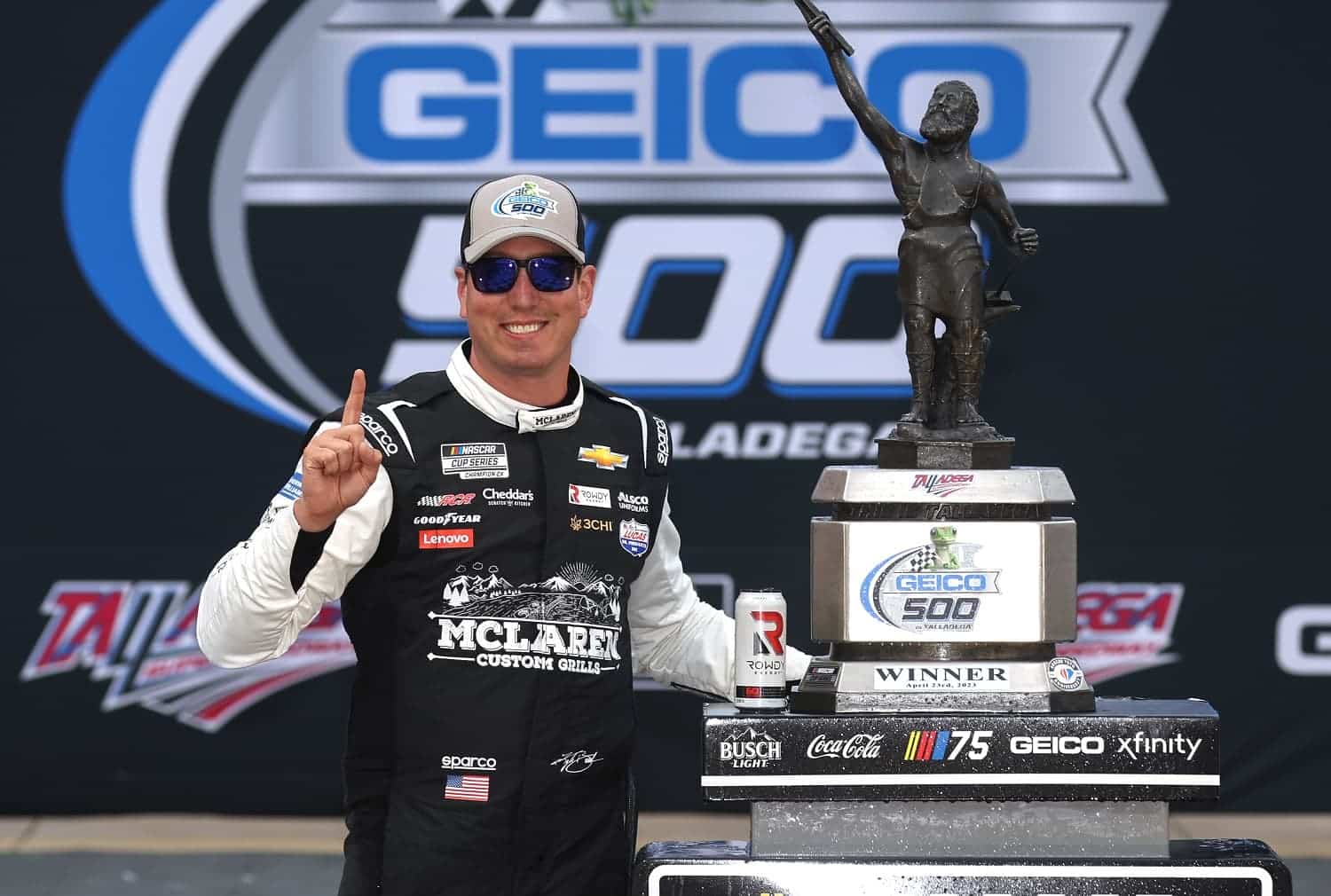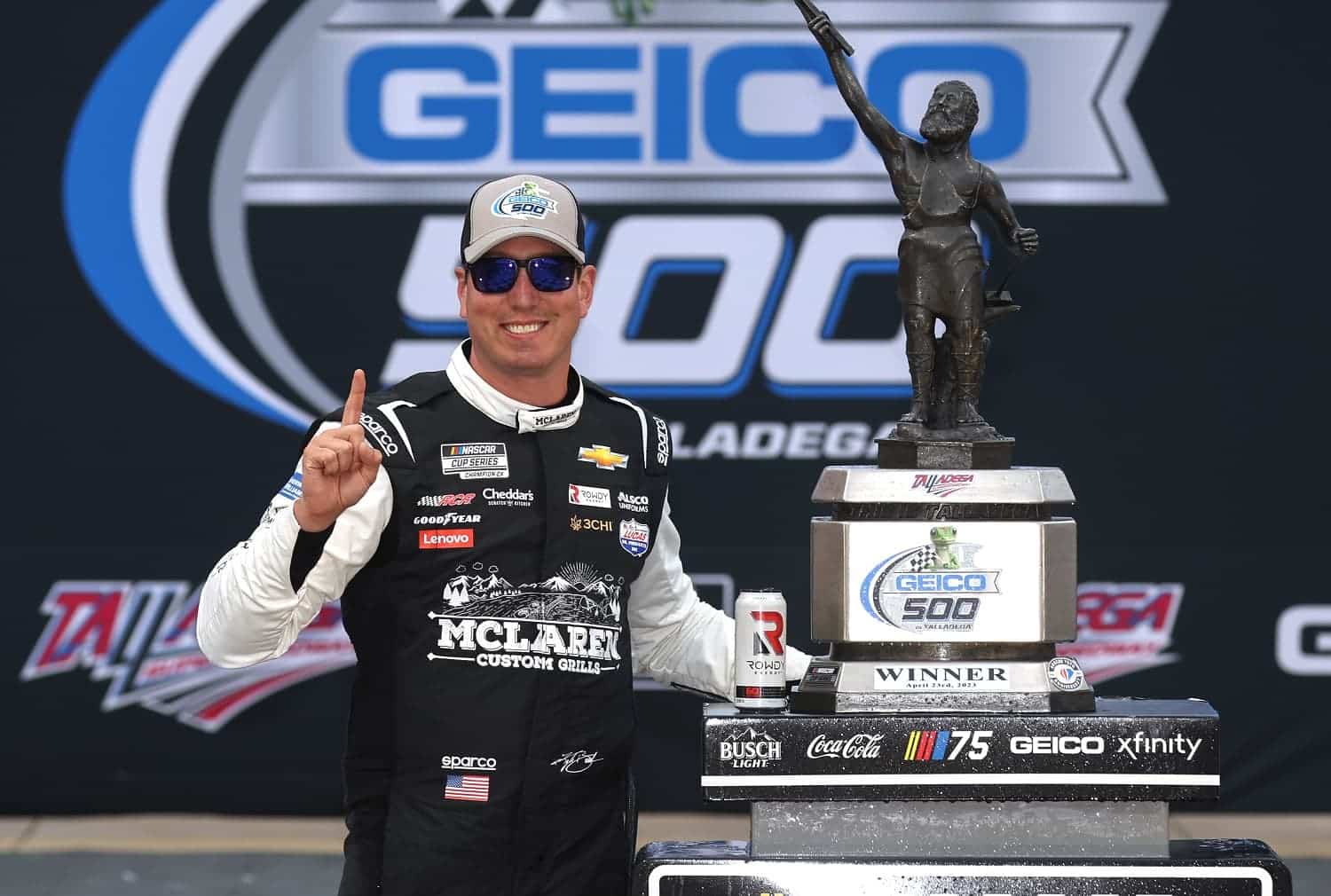 Kyle Busch was running 15th with seven laps to go at Talladega on Sunday. But the combination of the big track (2.66 miles) and "The Big One" can make 18 miles feel like forever, and the driver of the No. 8 Chevy played the final laps of regulation and then nine laps of overtime flawlessly for his second victory of the NASCAR Cup Series season.
He may not have pulled off a dramatic move aside from overruling his pit box to stay out while low on fuel, but Busch moved to the right place at the right time to win.
Aside from making him the big winner of the day, it also allowed Busch to weave in a thinly veiled slam of his former employer. Speculation and intrigue about his future dominated Busch's 2022 season at Joe Gibbs Racing, and owner Joe Gibbs was either unwilling or unable to put together a sponsor lineup that would allow the driver with more than 200 NASCAR victories to sign for the money he sought.
Busch left at the end of the season. That freed up a JGR car for Ty Gibbs, but it also freed Busch from a stressful year of uncertainty. He signed with Richard Childress Racing, and it's been a blissful experience.
"They didn't think that Kyle Busch was washed up or anything like that," Busch told reporters on Sunday. "It was really a breath of fresh air to get over there and get to work."
It doesn't take much imagination to decipher the target of that comment.
More winners from Talladega
Chase Briscoe – Driving with a surgically repaired finger, Briscoe scored his third consecutive top-five finish despite a spin on pit road that dropped him two laps downs in the opening stage. After working his way back to the lead lap and then the top 10, he avoided becoming collateral damage in either of the day's last two wrecks.
Roush Fenway Keselowski Racing – The wisdom of experience nearly prevailed. They led a combined two laps and scored zero stage points thanks to a decision to hang back. But once NASCAR-style Darwinism kicked in, Chris Buescher and Brad Keselowski finished third and fifth, respectively. After a rough first year in the Next Gen car, they're both in the top 16 in points.
Ryan Blaney – It's confounding how Blaney has gone 56 winless races since closing the 2021 regular season victorious at Michigan and Daytona, but the driver of the No. 12 Ford hasn't lost his driving chops. The Talladega runner-up led 47 of the final 67 laps and was a sloppy Bubba Wallace block away from the win.
The day's losers
Kyle Larson – We're tempted to list him as a winner just for coming away from the wicked hit by Ryan Preece unscathed, but the 33rd-place finish continued Yung Money's uneven season – two wins, two other top-five days, and four finishes of 29th or worse.
Michael McDowell – Realistically, superspeedways and some road courses are his only paths to victories and playoffs, but the driver of the No. 34 Ford was almost instantly relegated to also-ran status by an early spin that threw his suspension out of whack for the rest of the day.
Joe Gibbs Racing – Making Kyle Busch's triumph even more galling for Joe Gibbs is that the driver of the No. 8 Chevy was repping a new sponsor. Richard Childress Racing and McLaren Custom Grills announced a multi-race partnership last week. So much for explaining Busch's departure by lamenting a lack of sponsor interest.
Got a question or observation about racing? Sportscasting's John Moriello does a mailbag column each Friday. Write to him at [email protected]