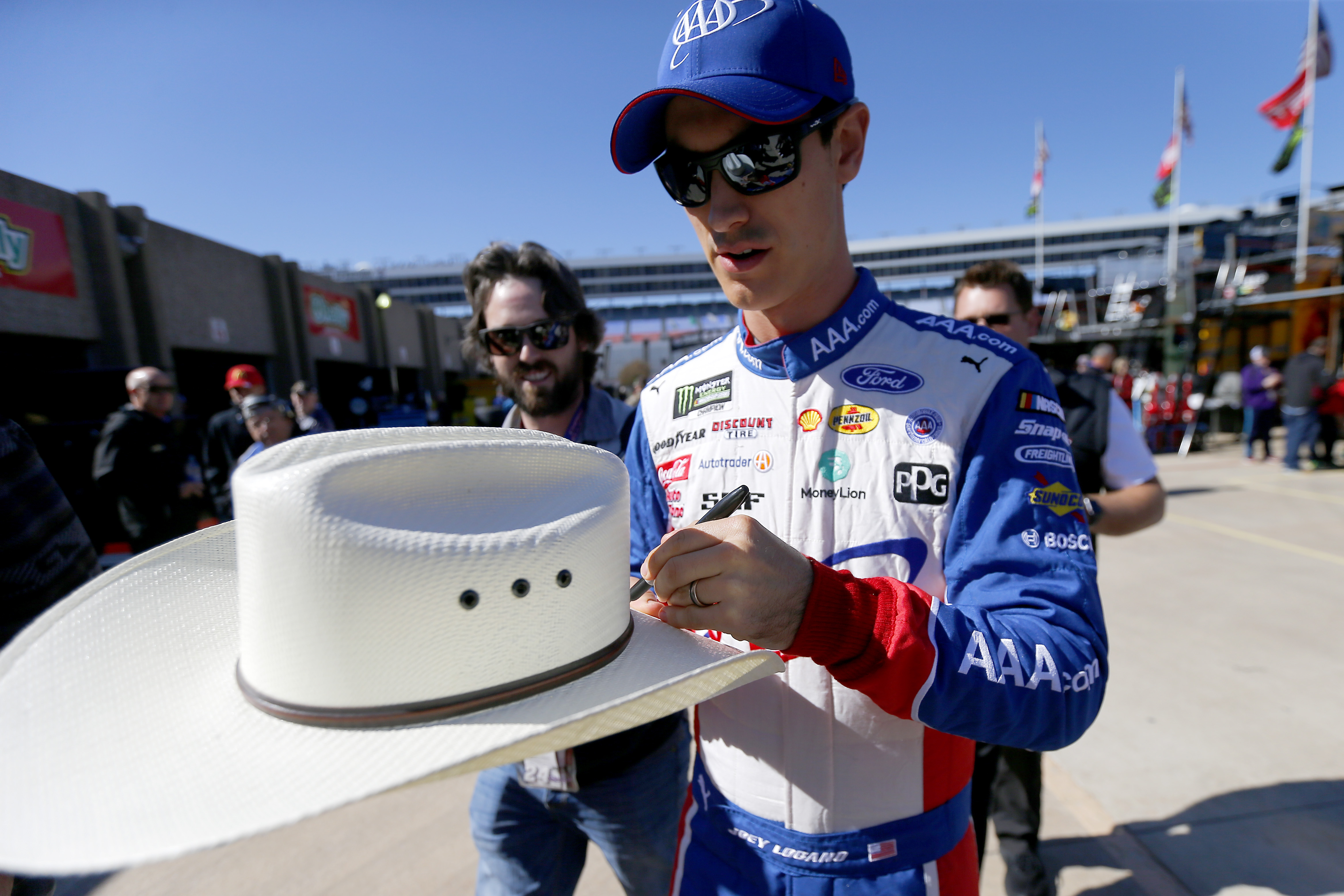 Joey Logano Hates When Fans Forget That They've Already Asked for His Autograph
Joey Logano appreciates his fans' support following his meteoric rise, but one fan behavior still grinds his gears.
Joey Logano is just 30 years old, but he's been in the racing spotlight since he was barely old enough to vote. The 26-time race winner in the Cup Series wasted no time rising to the top, and his loyal fan base is a testament to this. Logano welcomes the support following his meteoric rise, but one fan behavior involving autographs still grinds his gears.
Joey Logano's racing career
Logano raced in his first Cup Series at just 18 years old in 2008. While he didn't make many waves, the fact that a kid barely out of high school was there at all was notable. By 2009, however, he couldn't be ignored. Logano got his first win that year and finished in the top-10 seven more times. After a pair of dry years in 2010 and 2011, however, things changed. 
Logano won his second race in 2012 and followed it up in 2013 with another win. Then, in 2014 the 24-year-old driver hit another level. He won 11 combined racers over two years and kicked off the path of dominance that continues to this day. Today, Logano has won 26 races and shows no signs of slowing down. With every accomplishment, however, comes new fans. 
Logano's loyal fan base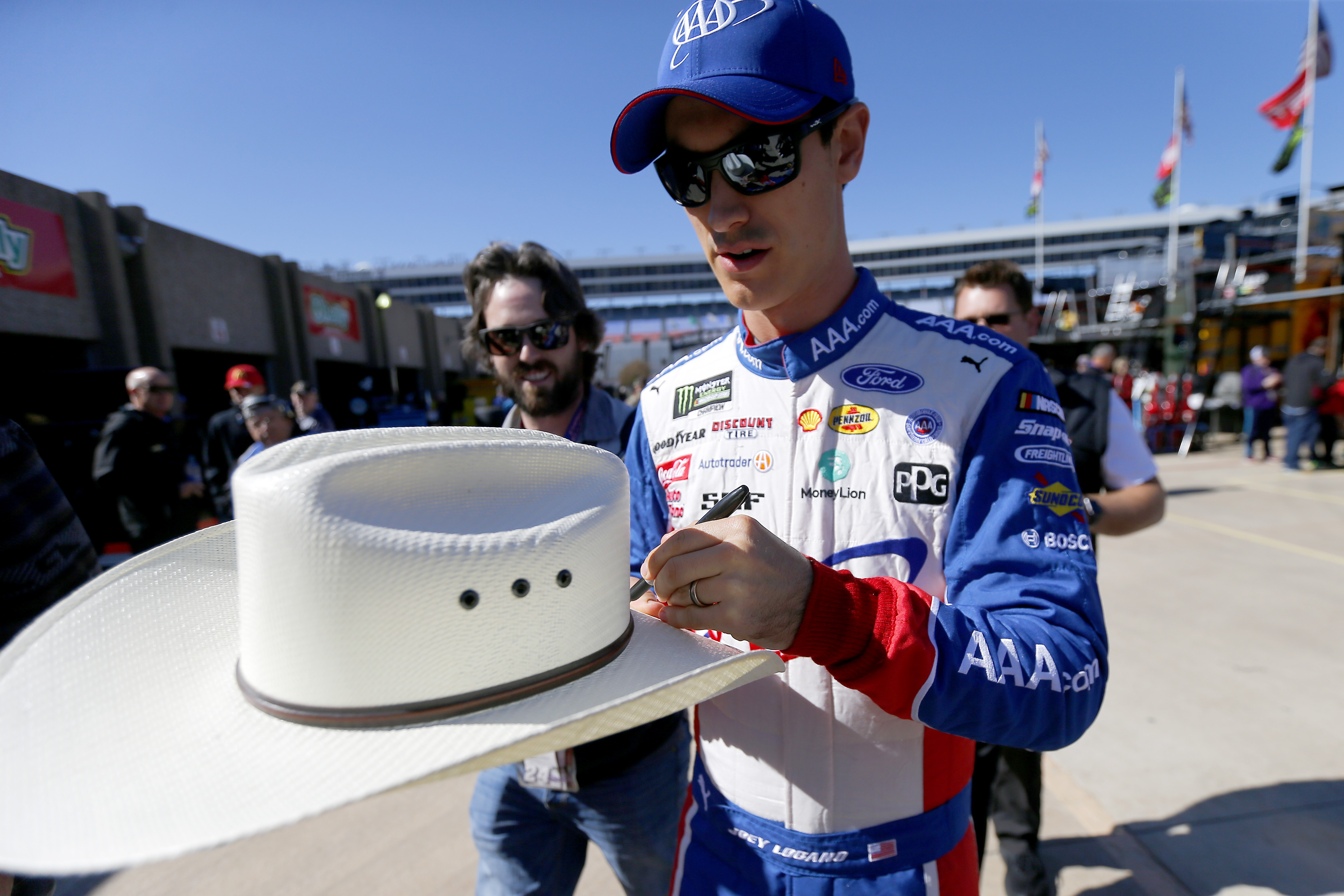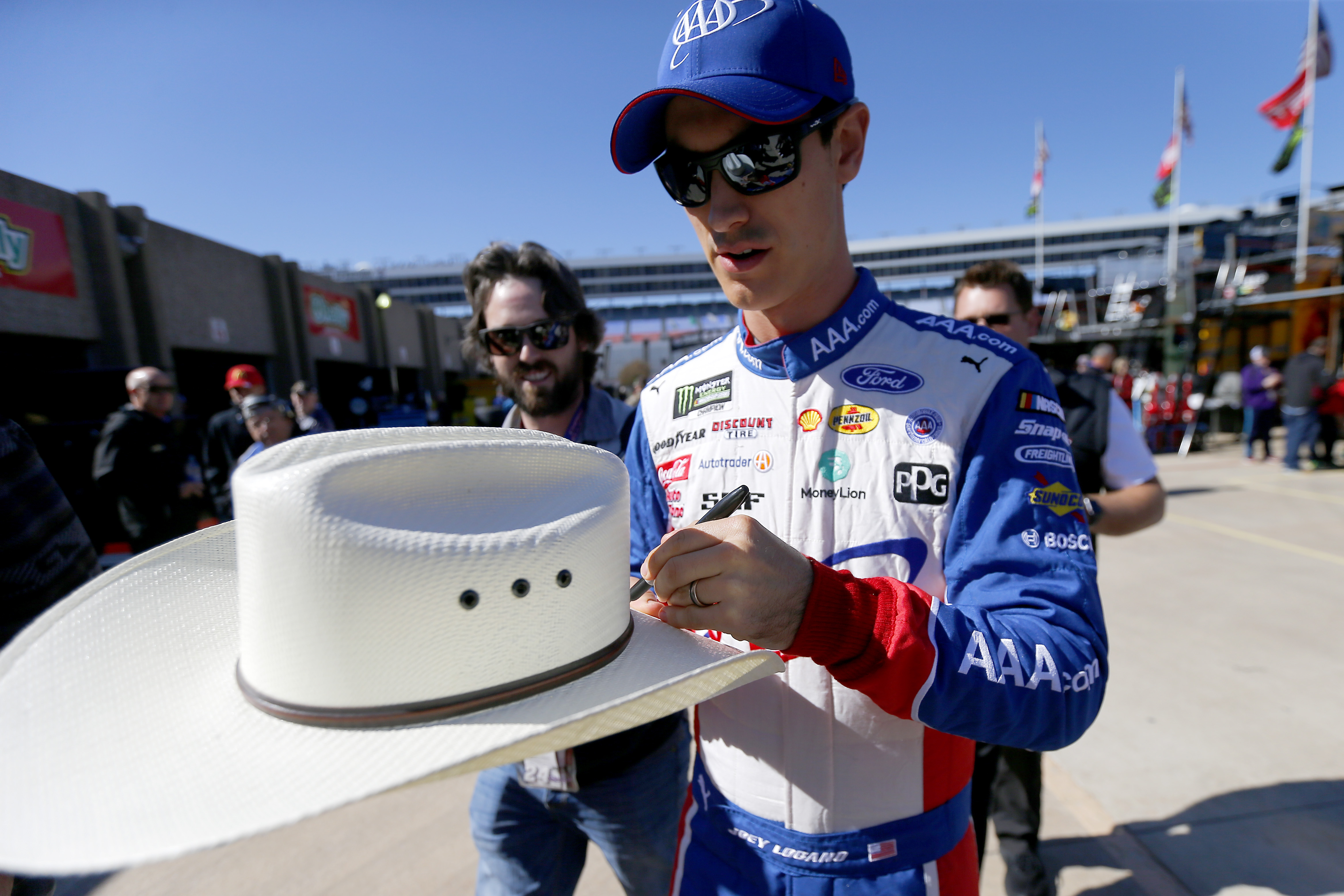 Needless to say, as one of the brightest faces in a league filled with loyal fans, Logano has a hard time going anywhere without a slew of fans. However, Logano expects a certain amount of respect from people if they want to meet him — not as a celebrity, but as a person. He spoke about what he wants from fans with Jeff Gluck. 
Logano prefers taking pictures with fans above anything else. However, he wants fans to be ready for the picture, as he's always on the move. He'd rather have a meaningful interaction than a drive-by autograph, and he wants the fans to appreciate the gesture. Sometimes, however, fans don't get the hint. 
What makes Joey Logano mad? 
Logano has built a loyal fan base in the racing community in large part due to his penchant for calling things the way he sees them. From embracing social media in a sport that's not always with the times to his interactions with fans, he stays on brand. However, one thing may drive him up a wall more than anything else. 
As the face of a sport with a loyal fan base, Logano finds himself followed by an eclectic group of excited fans asking for an autograph. Logano loves to sign autographs, but where the fans get under his skin is when they ask him to do it more than once. He told SB Nation: 
"I'll tell you what makes me mad. You go to sign something and you do it nice, it comes out good — and then later on that day, the same person comes up to you and asks you to sign their hat. And you look at it, and you're like, "I already signed it!" And they had just completely forgotten. That makes me a little bit angry. It's like, "How do you forget? It doesn't mean anything to you?" That happens every once in a while."
Logano doubled down on this, stating that outsiders would be surprised by how often this happens. This might seem like a famous person nit-picking, but Logano explains that it's coming from a different place. He likes to think his autograph means something to somebody, and if they ask him to sign it again, it implies that it did not. 
Whatever the case may be, Logano might have the patience for a lot of behavior, but this is not one of those times. Ask him for an autograph on the street, but if you do, don't do it again the next day.