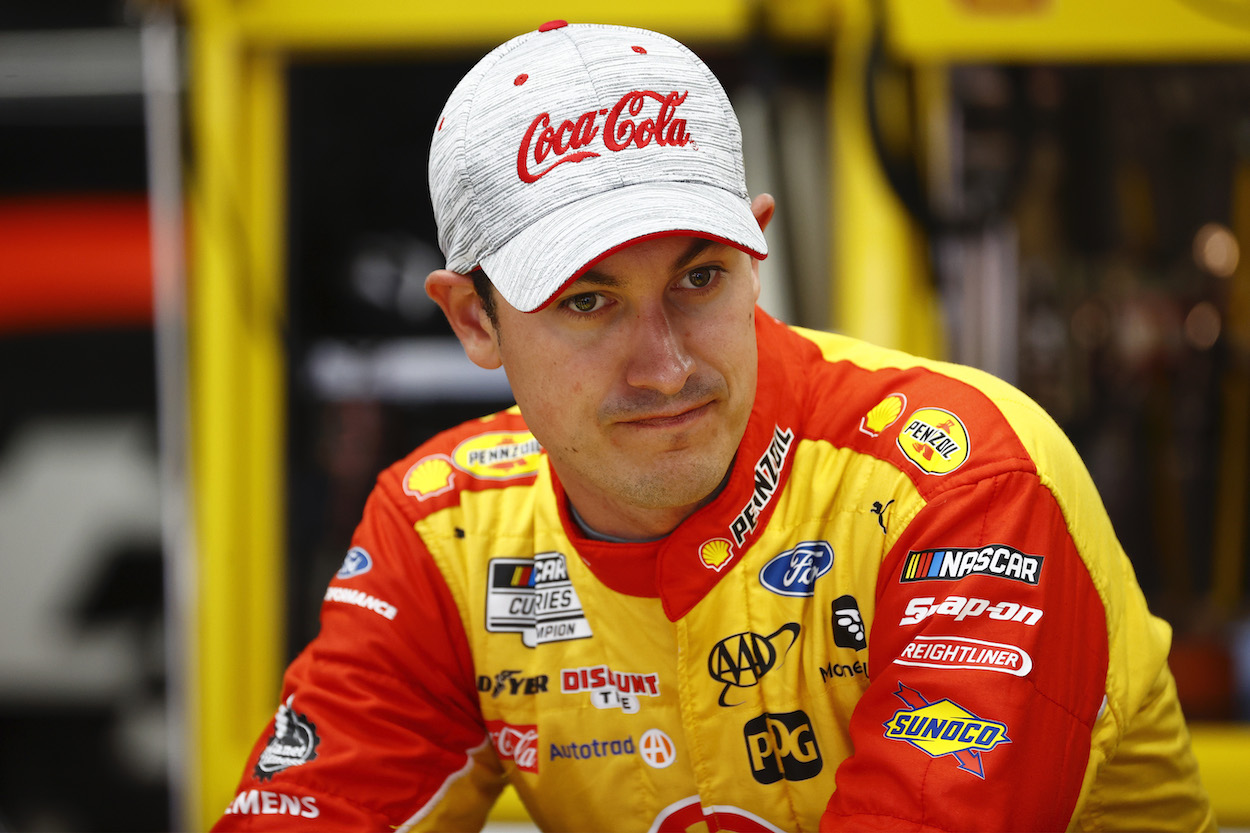 Joey Logano Makes Major Personal Announcement About His Future Just 1 Week After Brad Keselowski Made Headlines for Leaving Penske Racing
A week after Brad Keselowski made headlines, his Penske teammate Joey Logano made a major personal announcement about his future.
Last week, most eyes of the NASCAR world were focused on Brad Keselowski and his announcement that he was joining Roush Fenway Racing in 2022. This week, Penske Racing teammate Joey Logano is making headlines of his own with a major personal announcement. 
Joey Logano makes major announcement
Joey Logano admitted back in May that it didn't surprise him that Brad Keselowski might be leaving Team Penske. Last week, he remained quiet when his teammate made headlines with the announcement of his departure from Penske for Roush Fenway.
This week, the 2018 Cup Series champion is in the headlines with a major announcement of his own. Logano and his wife, Brittany, made the announcement on YouTube Tuesday in what initially appeared to be serious news. 
"So we've been wanting to tell everybody something here for a while," Logano somberly said with his wife standing next to him. "Brittany's been pretty sick and tired of a lot of things that's been going on in our life and in her life."
Logano mentioned their two sons, paused, and then he and his wife, still in character, looked at each other seriously. "She's pregnant," he announced and started laughing while she started screaming "Woohoo!" before acknowledging that she really has been sick and tired lately.
"But we're also very excited," she said. "Very excited," her husband echoed. "And we're going to figure out what it is in a second." 
Finds out gender of baby in a very NASCAR way
Moments later, the video showed Logano talking to his three-year-old son, Hudson, about whether he wants a brother or a sister (he said both) and then providing him with specific instructions on what to do.
"When Daddy says, 'Go!' you just stomp on the throttle and don't lift until you get to Paul," Logano told him.
The video then showed both Logano boys inside a replica No. 22 electric car with family and friends lined up next to the driveway.   
"On your mark, get set, go!" Logano said. His son followed orders and hit the throttle, and the yellow car accelerated, the back tires leaving a trail of pink powder behind. 
"It's a girl!" Logano shouted as he and his wife embraced. The video concluded with Hudson doing celebratory burnouts with the aid of his father pushing the car around. 
Logano recently admitted parenting has changed him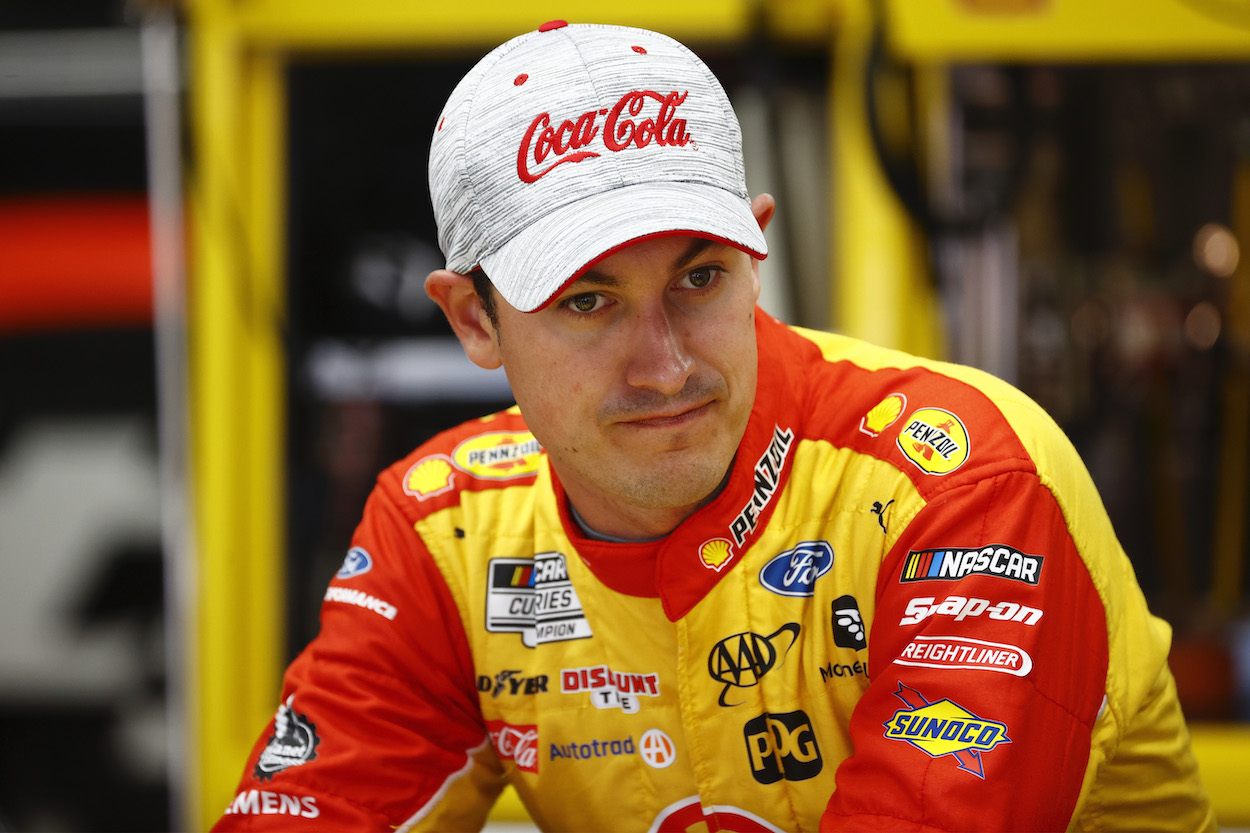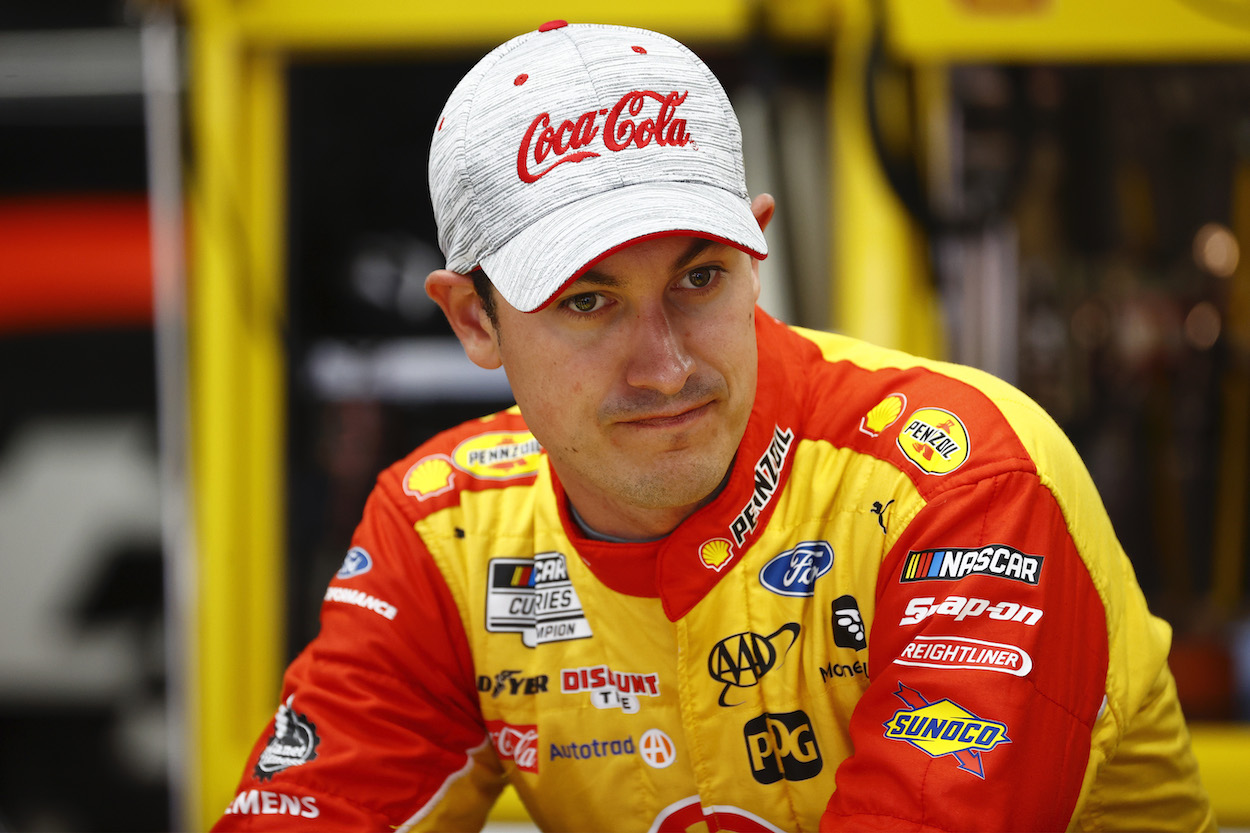 Adding a girl to the family will certainly change Logano's perspective on parenting. Interestingly, less than a month ago, during an appearance on NASCAR Race Hub, Logano admitted being a parent has already dramatically changed his perspective — and more specifically, his behavior.  
The 31-year-old driver explained to host Adam Alexander that he hasn't appeared on the "Radioactive" segment as much since he became a parent early in 2018, and it's intentional.   
"I'm not on there as much," Logano acknowledged. "The dad thing changes a little bit. When you YouTube your name or something and there's daddy fighting on pit road, maybe I should clean it up a little bit."
"When you put in Joey Logano and the first word that comes up after the search is fight," Alexander said laughing.
"You've got to change some things here. A couple of things," Logano confessed. 
Logano changed his behavior to set a better example for his two sons. Now, with a daughter on the way, he'll need to start preparing to play dolls and dress-up and make plans to buy a pink No. 22 electric car for his future racer.
Like Sportscasting on Facebook. Follow us on Twitter @sportscasting19.