Team Penske Set to Lose Another Key Contributor Not Named Brad Keselowski After 2021 NASCAR Season
Team Penske already learned this month that it will be losing star driver Brad Keselowski to Roush Fenway Racing after this NASCAR season, and now it has to prepare to lose yet another crucial member of the team.
Todd Gordon, the championship-winning crew chief who's worked with Team Penske for the last decade, announced this week that he'll also be stepping away after 2021. The famed NASCAR team is about to undergo a serious makeover this offseason.
Todd Gordon has been a crucial member of Team Penske for 10 years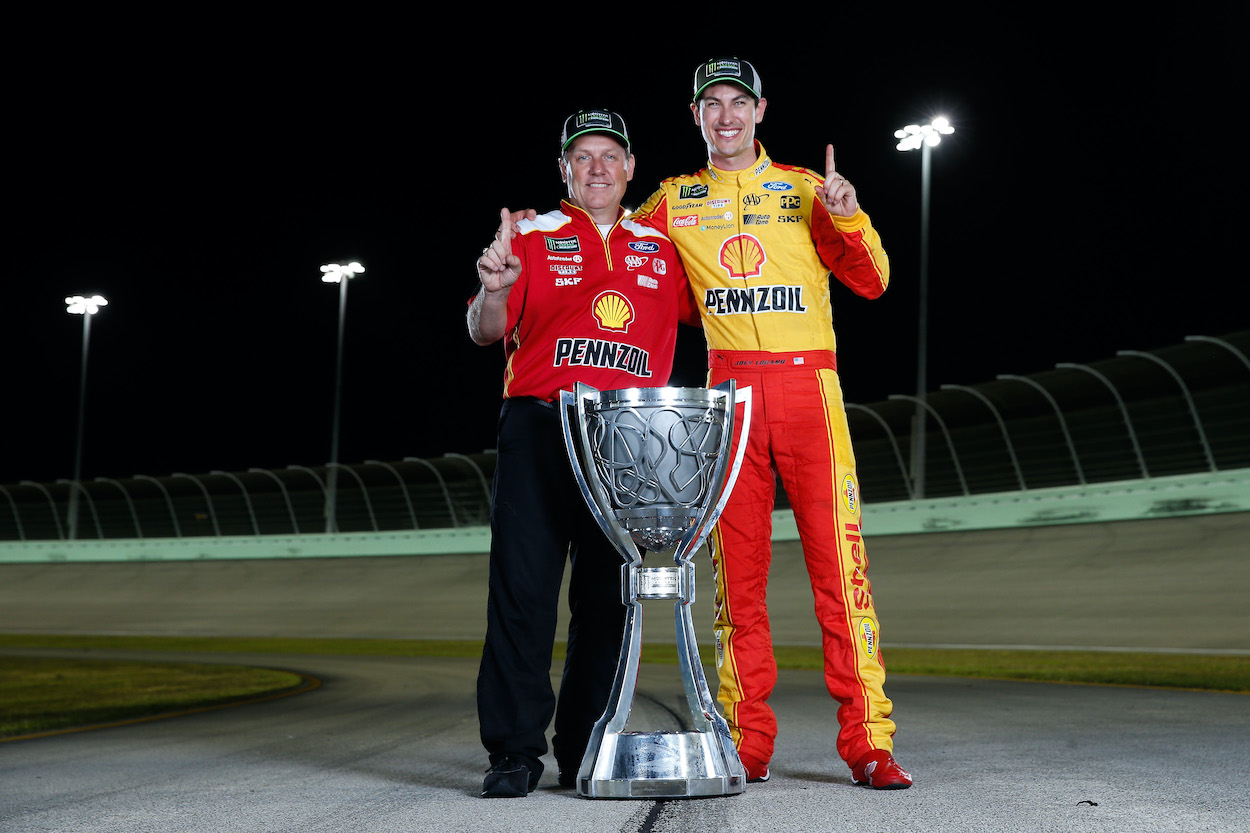 NASCAR Cup Series teams are so much more than just the athletes who drive their cars. They can't succeed without a dedicated team owner, experienced crew chiefs, and lightning-fast pit crews.
Gordon has been one of the main reasons for Team Penske's success over the past decade. He joined the team in December 2010 after working in the Xfinity Series for seven seasons. Over the last 10 years, he's served as the crew chief for AJ Allmendinger, Sam Hornish, Joey Logano, and, most recently, Ryan Blaney.
Gordon enjoyed most of his success in the Cup Series with Logano as 21 of his 23 wins came with the No. 22 Team Penske driver. He even helped Logano to the championship in 2018.
The 51-year-old has become one of the most respected crew chiefs in NASCAR, but his time on the track has come to an end.
Gordon announces his retirement
On Monday, just a few days after reports surfaced that Keselowski will be leaving Team Penske for Roush Fenway Racing after this season, Gordon appeared on SiriusXM NASCAR Radio and announced he'll also be stepping away from the team.
"You look at any life and there's several chapters in it," Gordon said. "It's been an awesome run here at Team Penske. Really, really happy and fortunate to have the opportunities I've had here. When you look at it going forward, this is my 23rd year down here in NASCAR, 10 years in the Cup Series. Just made a family decision that this will be my last year sitting on the pit box."
Gordon admitted his lengthy career in NASCAR has taken away from the time he would've liked to spend with his family, and now he'll be able to do just that.
"Just trying to make the focus on some of the family things. Family is important," he said. "Through the pandemic, for everybody, it makes you start seeing those things. Had some of this a couple of years and thoughts and just tried to find the timing for it but felt this was the right time to go ahead and make the transition to the next chapter in my life, and we'll see where that pans out to be."
Team Penske thanks Gordon
Gordon has been just as crucial to Team Penske over the last decade as Logano and Keselowski have. He will be tough to replace as the crew chief for one of the team's four Cup Series drivers.
After Gordon's announcement, Team Penske and Logano thanked him with congratulatory tweets.
Gordon's replacement will have a lot to live up to.