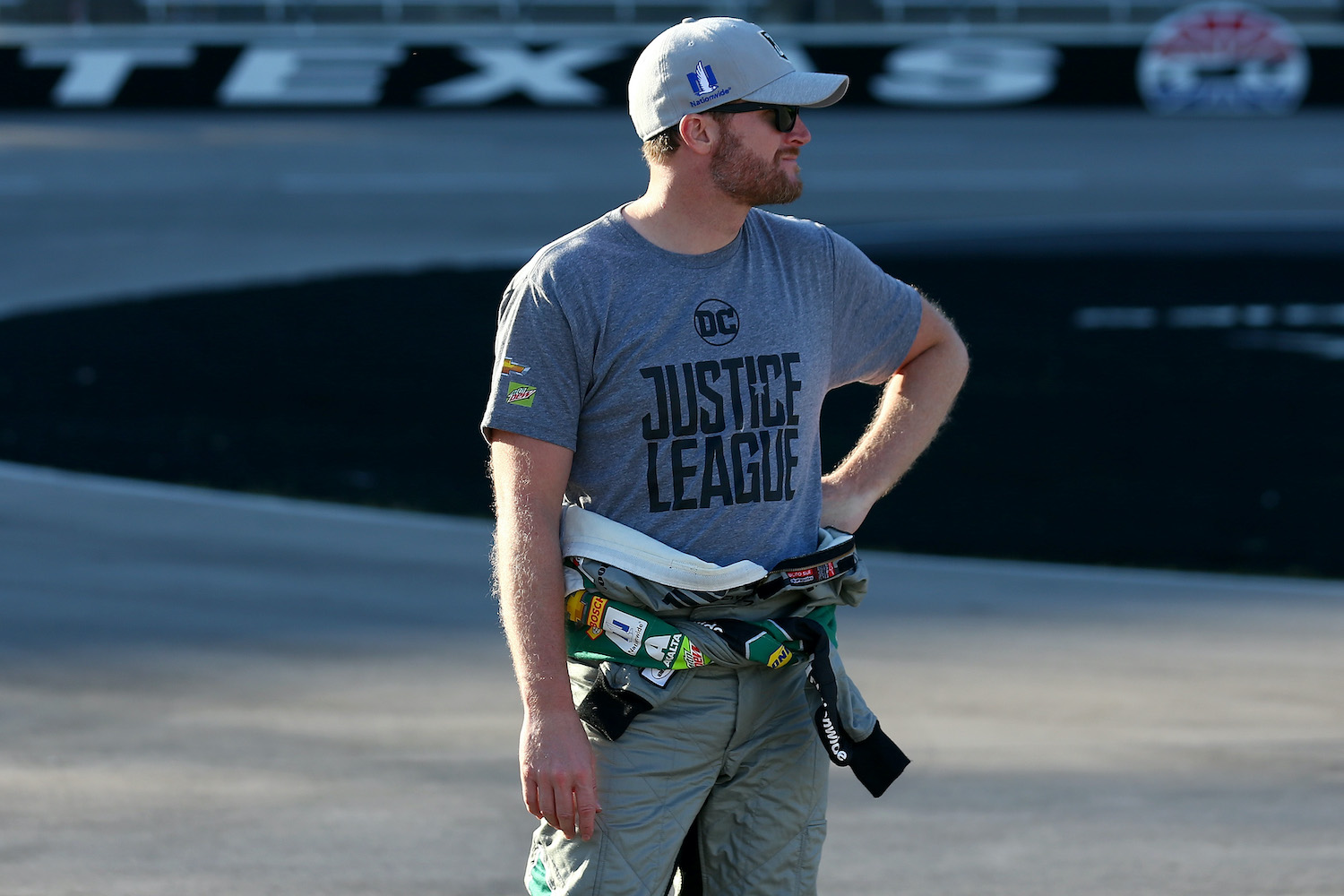 Dale Earnhardt Jr. Admits to Having Some 'Unfinished Business' in NASCAR and Wondering If He 'Walked Away Too Soon'
Sometimes, making the right decision can still be pretty tough. Just ask Dale Earnhardt Jr. about that.
During his time on the motorsports circuit, Dale Earnhardt Jr. found plenty of success. While he didn't quite dominate the competition like his famous father, Junior did become a fan favorite, won his fair share of races, and earned plenty of money along the way. In 2017, however, the motorsports star decided that no amount of fame and fortune was worth the long-term risks and decided to retire from full-time racing.
Although Earnhardt Jr. has transitioned into civilian life fairly seamlessly, that doesn't mean he's immune to second-guessing his decision to retire. In fact, he recently admitted to having some unfinished business behind the wheel and wondering if he called it a career a bit too soon.
Dale Earnhardt Jr. decided to retire on his own terms in 2017
As veteran sports fans can attest, injuries can be unfortunately democratic. Whether you're a star or a bench-warmer, you can only go as far as your body will take you; no amount of talent can overcome a torn ACL or a serious concussion. Take, for example, Earnhardt Jr.'s decision to call it a career.
While some concussions can slip through the cracks and go undiagnosed, we do know that Junior suffered one during a 2012 test at the Kansas Speedway and missed two races. The driver also believes that crash made him more susceptible to head injuries down the road; whether that's true or not, they would eventually end his career.
In 2016, things got even worse. After experiencing some scary post-concussion symptoms, Junior realized something was seriously wrong. He ended up sitting out the second half of the season and, in April 2017, announced that he would be retiring from full-time racing at the end of the year.
"I missed a few races [in 2016] and had to face the realization that my driving career may have ended without me having a vote at the table," Earnhardt explained, according to The Washington Post. "I just wanted the opportunity to go out on my own terms."
Junior still feels like he has 'unfinished business' in NASCAR
Given the severity of his post-concussion symptoms, it's safe to say that Earnhardt Jr. made the right decision when he walked away from full-time racing. That reality doesn't make things any easier, though.
During a recent appearance on NBC's TODAY, Junior got rather candid about that internal debate. Even with several years of retirement and a burgeoning media career under his belt, he still wonders if he cut the cord a bit prematurely.
"Every day," Dale Jr. responded when Al Roker asked if he ever thought that he could still be racing. "I'm 46 years old, and there are a lot of guys that are still racing at this age and still competitive, and I still feel like I have some unfinished business. And there's that little bit in you that always wonders if you walked away too soon or if you retired from driving full-time too soon. I'll probably always wonder about that."
Junior doesn't wallow in those thoughts, though. As someone who cut their teeth in the competitive world of motorsports, he knows how to channel his emotions into a productive force.
Dale Earnhardt Jr. has also found a way to channel those feelings into his broadcast career
While second-guessing a decision isn't always the most productive behavior, Junior has found a way to channel his feelings about leaving racing behind into his second career. Whenever he steps into the broadcast booth, he tries to call the race with the passion of someone who could still be sitting behind the wheel.
"I use that in the broadcast," he continued. "I want to be out there. I think that energy is good for the broadcast. When I see something happening on the track, I get excited about it. I want to be in that battle. I'm thinking about what that driver's dealing with and how much fun he's having, and I think that helps my work in the booth as an analyst."
Even if there comes a point when he isn't calling races, though, don't expect Earnhardt Jr. ever to leave NASCAR behind completely. At this point, he's simply a racing lifer.
"I don't ever want to be in a position in my life where I don't want to be driving a race car," he added. "Even if I'm not driving a car full-time, I always want that passion for it to be part of me."