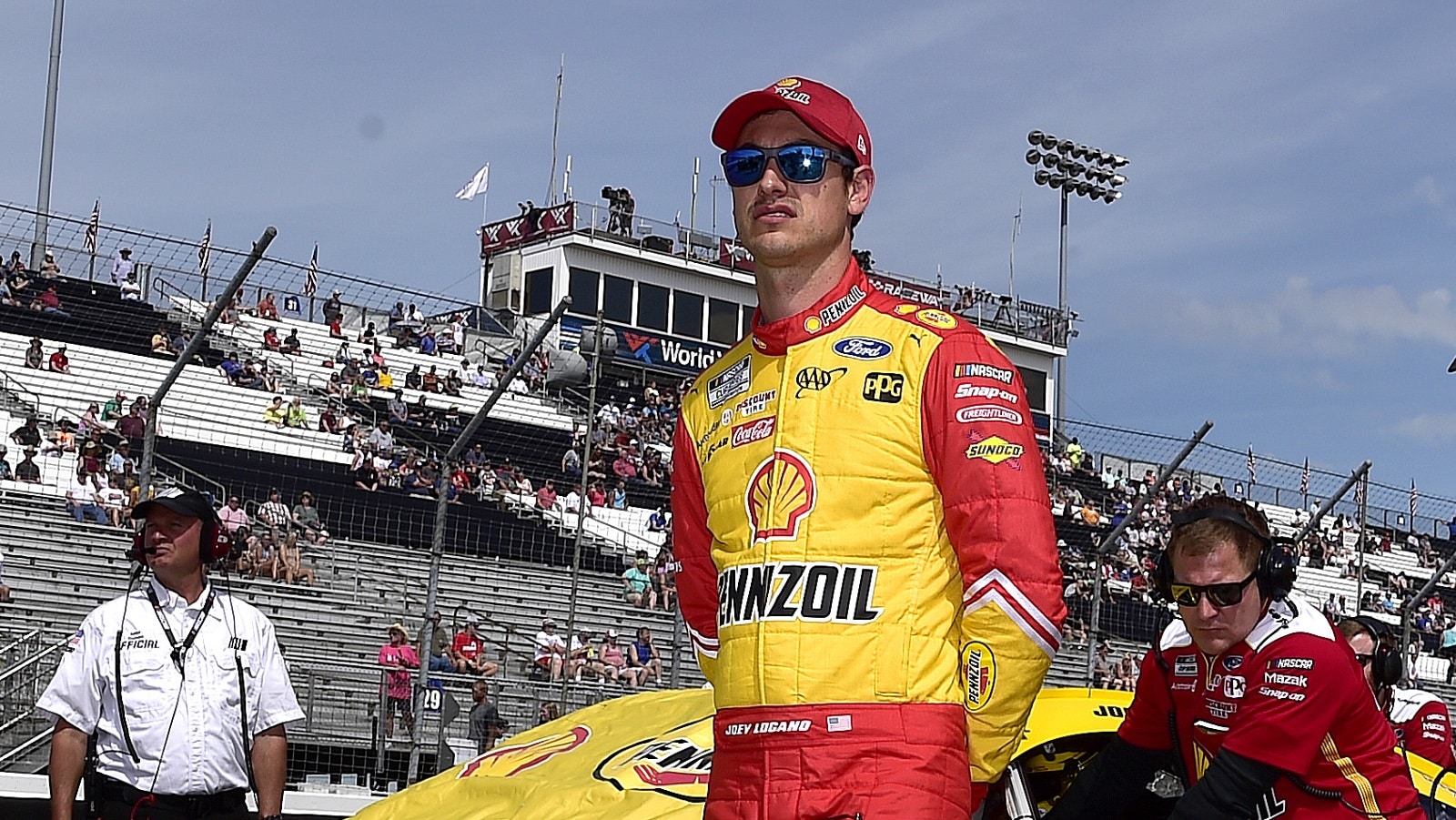 Joey Logano Is Making a Crucial Point About the NASCAR Cup Series Playoffs
Joey Logano doesn't see much risk of drivers high on the points list missing the NASCAR Cup Series playoffs regardless of how many winners there are.
Joey Logano says we're all overthinking the possibility of an unprecedented development in the NASCAR Cup Series playoffs, and the driver of the No. 22 Ford makes a convincing case.
Logano doesn't think we'll get more than 16 winners this season. Even if that happens for the first time in the playoff era, he has a theory on why it scarcely matters. It should be obvious, so it's scary that so few people (myself included) have been applying common sense.
16 is the magic number for NASCAR Cup Series winners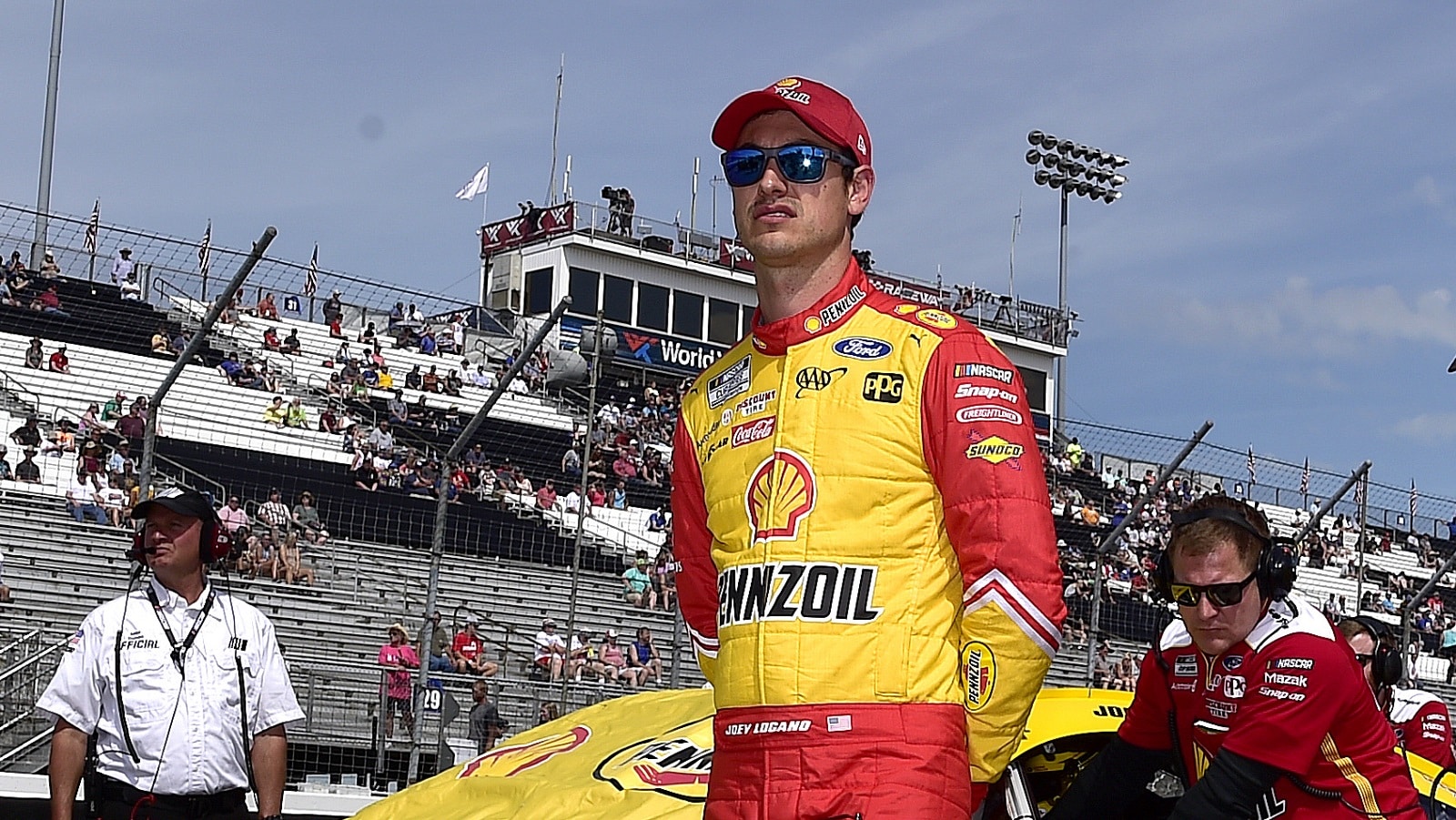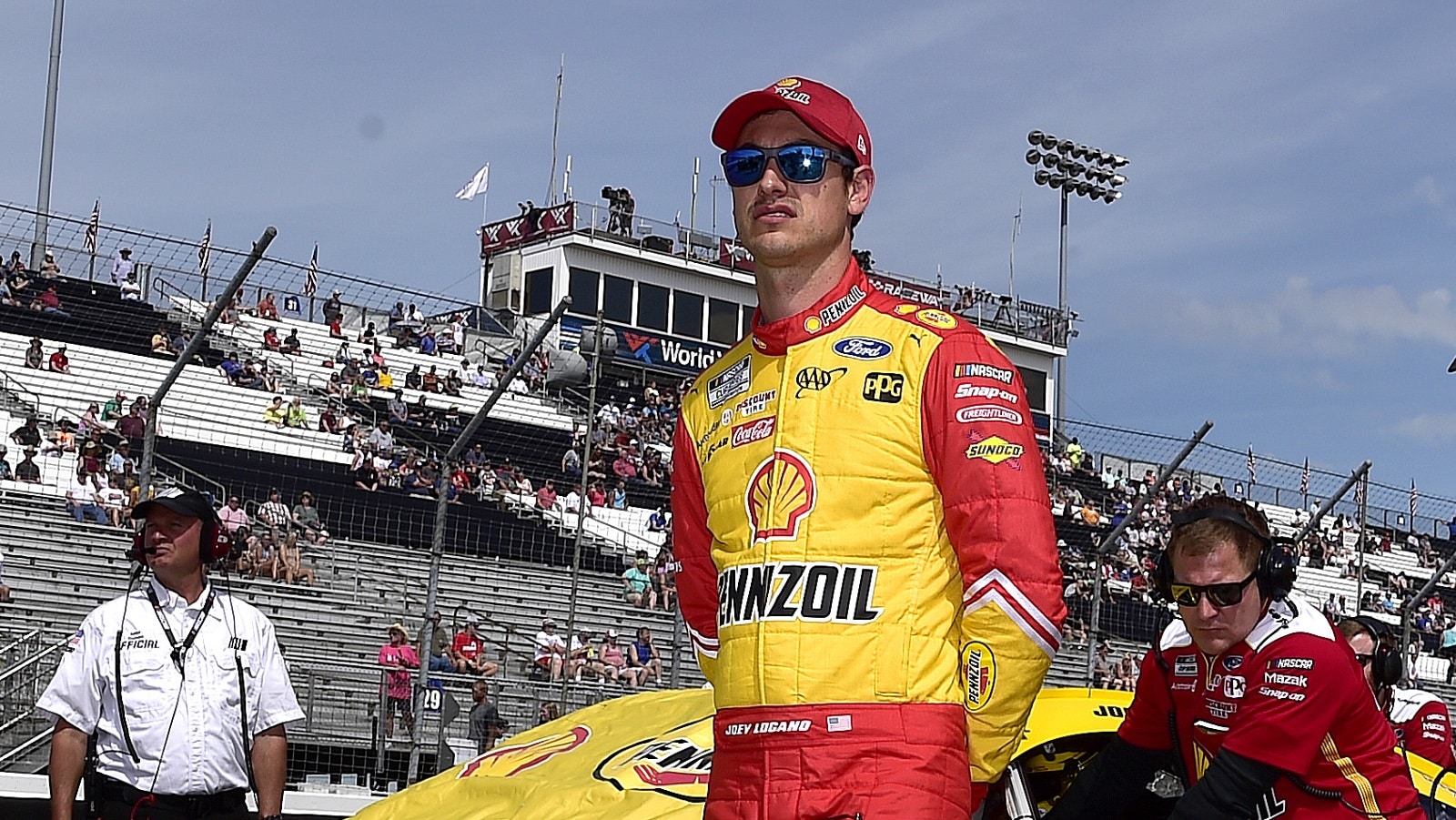 NASCAR fans know the drill. Only 16 drivers qualify for the Cup Series playoffs, which begin Sept. 4 at Darlington. Winning twice in the 26-race regular season absolutely gets a driver to the playoffs. Winning once almost certainly does the trick, too, because we've never had a season in the playoff era with 16 winners.
Well, the arrival of the Next Gen car has delivered more parity to NASCAR than most expected, and we're up to 12 winners with 10 races to go. Given that some perennially successful drivers haven't made it to Victory Lane yet, we could get to 16 winners. That, of course, means that no winless drivers could squeeze their way in on points.
That could make for some desperate white-flag dashes at Richmond, Watkins Glen, and Daytona as the regular season winds down. It would be thrilling for fans and gut-wrenching for drivers who miss out despite accumulating more points than some of the race winners.
That being said, Joey Logano is doing his Alfred E. Neuman imitation: What, me worry?
Joey Logano is already in and thinks the playoff field is close to set
Now in his 14th full-time season, Joey Logano has a record of consistency. The driver of the No. 22 Ford has won at least one race per year every season since 2012. He kept the streak intact by winning at Darlington, then he assured his playoff berth by finishing first at Gateway three races later. He's fifth in points and looking to add another championship to the one he earned in 2018.
Logano appeared on the Victory Lane with Davey Segal podcast the day after Sonoma, and the possibility of too many winners was one of the topics of conversation. The driver is betting against 16 winners freezing out drivers who would otherwise qualify on season-long points.
"I don't think so," he said. "And if it does, I'm not sure how much it changes up the playoff picture, because some of the guys that you think are going to win are in right now by points."
That's a spot-on observation that people aren't discussing enough. Ryan Blaney and Martin Truex Jr. are fourth and sixth, respectively, despite not having won. Christopher Bell and Aric Almirola are 10th and 11th. Each has stumbled here or there, but their bodies of work have been solid.
They're capable of winning rather than having to rely on points. If one of the four doesn't make it, it would be because 12th-place Kevin Harvick broke through after a long winless streak that stands at 59 entering Nashville.
Joey Logano concedes someone could throw the scenario into chaos
Ryan Blaney and Martin Truex see their risk of missing out diminish every time a previous winner takes the checkered flag. Christopher Bell and Aric Almirola have a little more to worry about despite being ahead of five race winners in points. That's because there are guys further down the list with at least a puncher's chance in the season of Next Gen parity.
"Look at what the '34' did this weekend," Joey Logano said in reference to Michael McDowell finishing third at Sonoma. The '17' (Chris Buescher) has been fast at a lot of racetracks. You know, (Sonoma winner Daniel) Suarez has been fast. You've got to think one of those were coming eventually.
"So, my guess is the best chance is going to happen this year if it's going to happen. I still don't think it's going to happen."
Logano's instinct makes a lot of sense. Even if McDowell, Buescher, or maybe Erik Jones crashes the party, other first-time wins are likely to come from guys who are already going to make it on points.
Like Sportscasting on Facebook. Follow us on Twitter @sportscasting19 and subscribe to our YouTube channel.