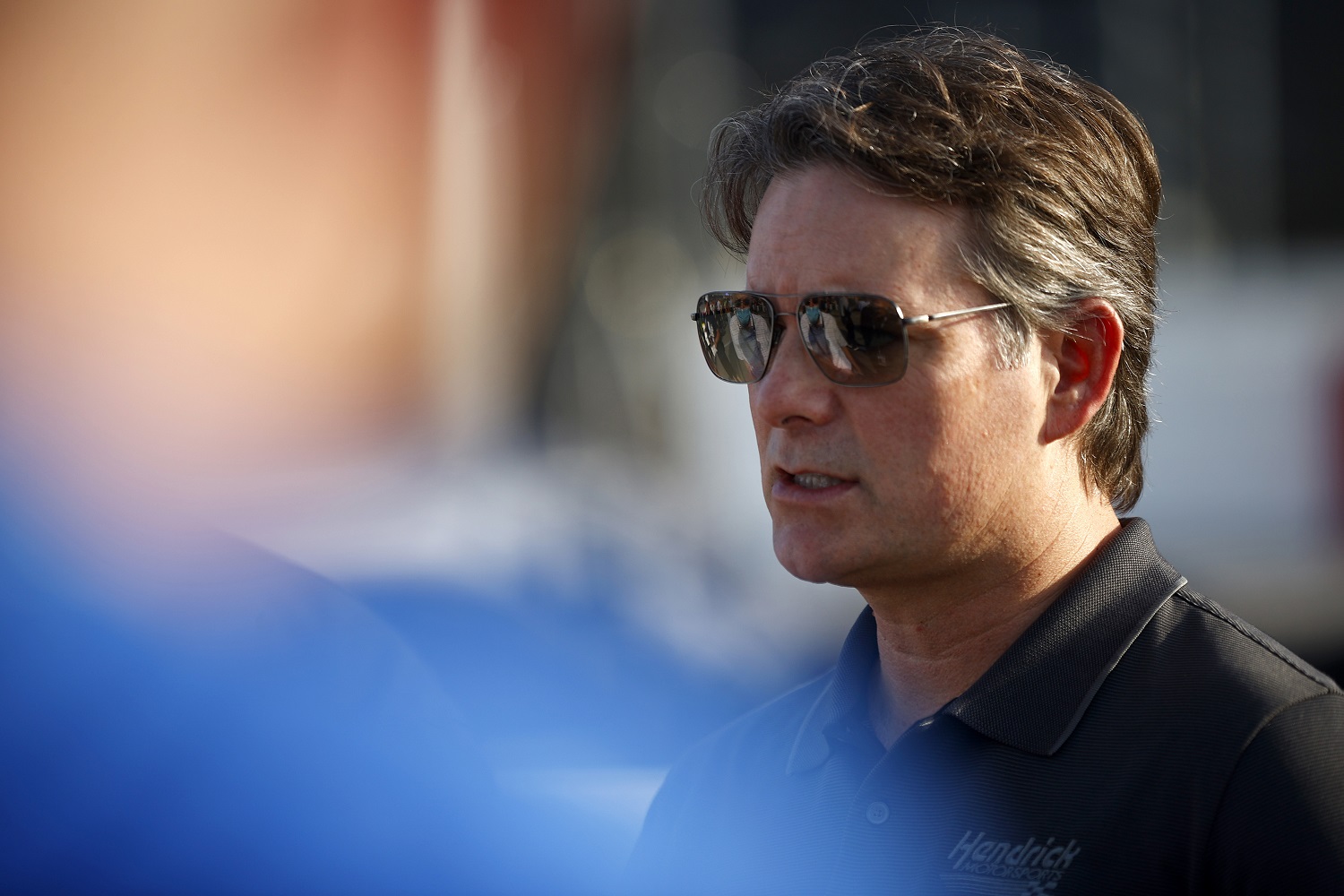 Jeff Gordon Issues an Ominous Warning to Joey Logano That Payback Is Coming
Jeff Gordon is predicting that William Byron will exact revenge on Joey Logano following their incident in the NASCAR Cup Series race at Darlington.
Joey Logano collected the victory and the first-place check, but William Byron will get satisfaction at some point. Hall of Fame driver Jeff Gordon, now an executive at Hendrick Motorsports, all but guaranteed that his protégé in the No. 24 Chevy will get his revenge.
Get the popcorn and sodas ready, sit back, and watch for it on a Sunday afternoon to be determined.
Joey Logano wrecked William Byron at Darlington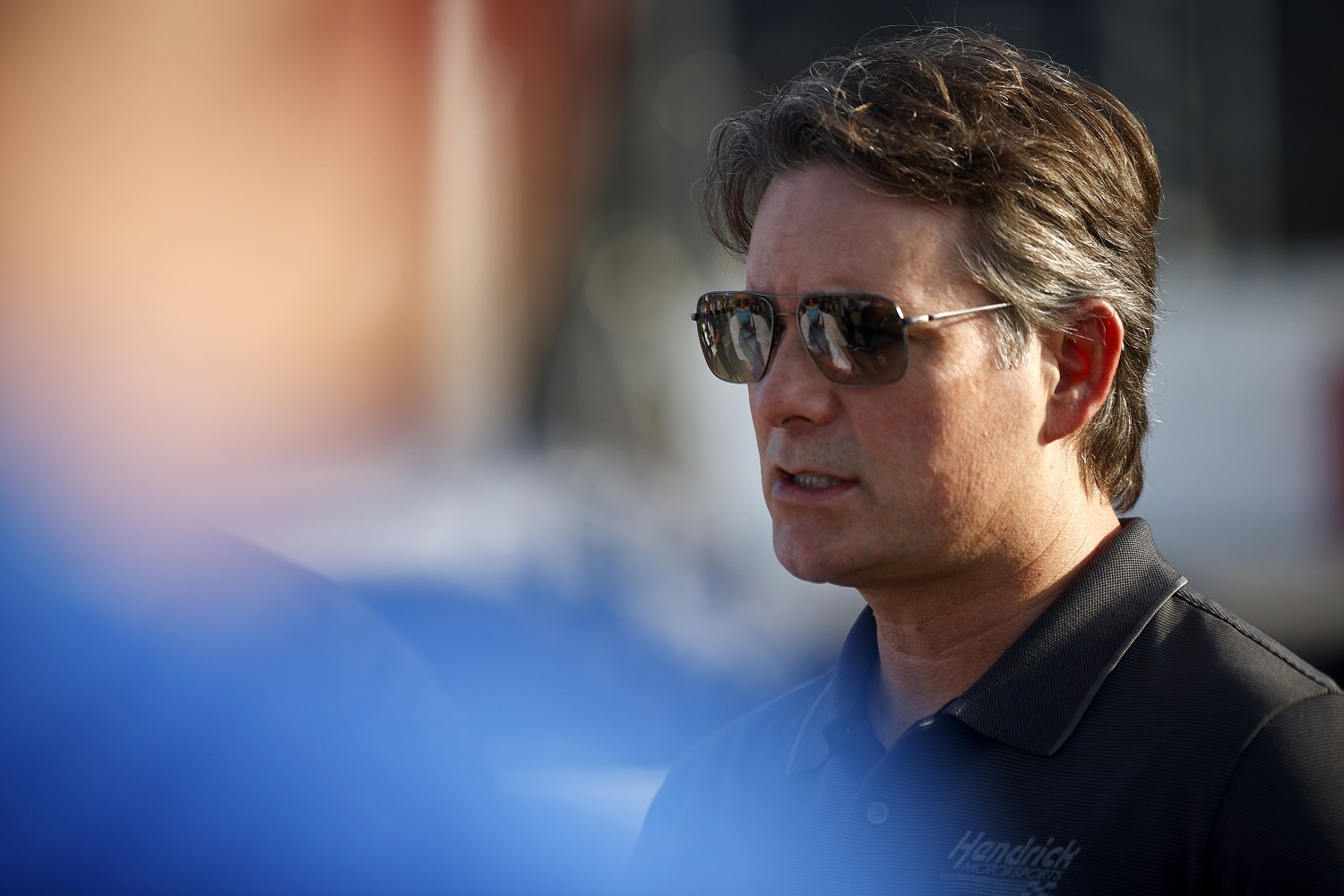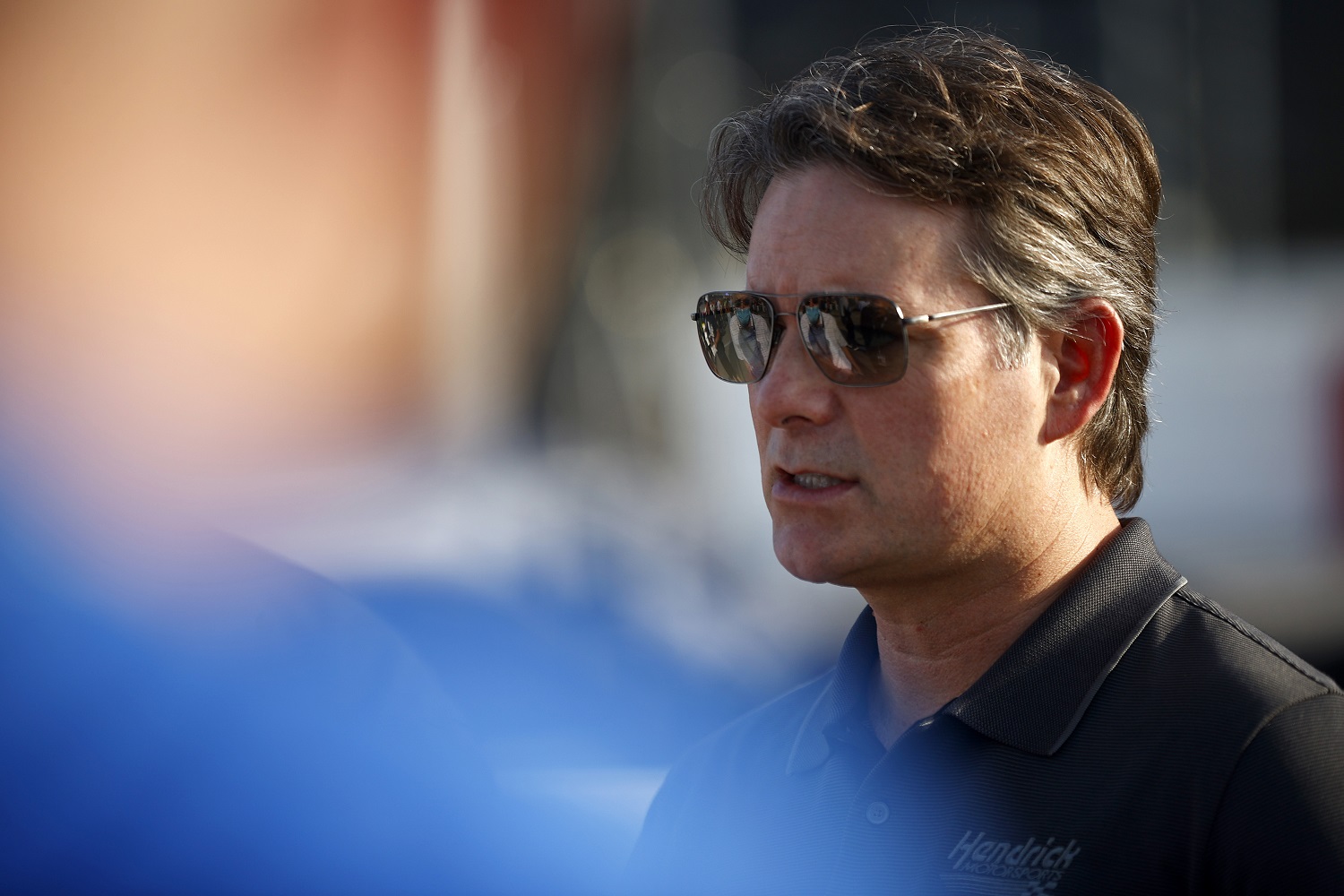 NASCAR needed a little something this weekend at Darlington Raceway, given that the Cup Series was going head-to-head for attention with the debut of Formula 1's Miami Grand Prix 600 miles to the south.
The series got that and more thanks to the incident between Joey Logano and William Byron just before the white flag waved. Logano snapped a 40-race winless streak by moving Byron out of the way and into the outer wall with a high-speed shove.
Byron had been leading for 24 laps at the time, but the handling on the No. 24 Chevy was shot. All Logano actually needed to do was to duck inside any time in the final 1.5 miles and Byron was going to be toast. Instead, Logano put the leader into the Turn 3 wall, resulting in Byron limping home in 13th place instead of second or third.
Logano admitted in his on-track interview that the aggressive act was purely intentional, serving as payback for Byron nudging the No. 22 Ford high and into the wall following the last restart. While all appears to be fair in the new era of NASCAR Cup Series racing, the boos coming down from the grandstand suggested that Logano's retribution was not a proportional response.
Jeff Gordon agreed and all but guaranteed that Logano will get his comeuppance.
Jeff Gordon issues an ominous warning to Joey Logano
Jeff Gordon won 93 NASCAR Cup Series races and four season championships in a career that spanned 25 seasons, so he certainly knows his way around the sport. He also knows intentional malice when he sees it. In 2012, NASCAR fined Gordon $100,000 and docked him 25 points for intentionally wrecking Clint Bowyer at Phoenix International Raceway.
These days, Gordon is the vice chairman at Hendrick Motorsports, the most successful team in the Cup Series. He was on hand Sunday at Darlington and witnessed the incident between Joey Logano and HMS driver William Byron. Interviewed afterward, Gordon walked the fine line between diplomacy and calling out Logano for needlessly wrecking Byron.
"It's unfortunate to see a win be taken away from him on the last lap like that," Gordon said. "You know, Logano's aggressive. And, I mean, William's car, I believe, was getting really, really loose. So, Logano had a shot at him to do it clean and chose to do it a different way. That's Cup racing, and this was a wild day and tore up a bunch of cars."
Asked if Logano's move was fair, Gordon avoided a direct response but answered in essence anyway.
"I wasn't in the car. I'm not driving. Those guys have to settle that out there. I would have liked to have seen it done differently. I'm sure Joey's going to justify it, and William's got a payback coming to Joey, I'm sure, at some point. So that's the way it works."
:: Jeff Gordon
Jeff Gordon suggests the playoff system may be contributing to the issue
Nothing meaningful has changed in the NASCAR playoff format in the past several years, but something has ratcheted up the intensity in the Cup Series this season. Perhaps the durability of the Next Gen cars plays into a feeling that a driver can be more aggressive without the old concerns about taking himself out of the race with a risky move.
More likely, though, is the realization that there might only be one or two playoff berths determined on the basis of points at the end of the regular season. Winning even one race is pretty much a guarantee of making the playoffs. Jeff Gordon seemed to be leaning in that direction in his interview after Sunday's race.
"Listen, a win is important," he said. "It's hard to come by and you want to go get those things every weekend."
Like Sportscasting on Facebook. Follow us on Twitter @sportscasting19 and subscribe to our YouTube channel.