John Daly Recalls Having a Gun Pointed at His Head by His Father
John Daly described his poor relationship with his father and recalled the time when he had a gun pointed at his head by dad.
John Daly has made a name for himself in the golfing work, winning a pair of majors and collecting 18 wins as a pro. Off the green, it's been rough. He's battled addiction, weight problems, and he's been divorced four times. Daly even recalled the time when his own father pulled out a gun and pointed it right at the golfer's head.
John Daly's golfing life
John Daly can hit the ball a mile. He has also shown he can win under pressure in big tournaments. Daly attended the University of Arkansas to play golf in 1984. He never graduated from the school as he turned to professional golfing in 1987.
Daly joined the PGA Tour in 1991 and made quite an impact as he won the first of his two majors that year. He captured the PGA Championship in August, opening the eyes of many. He entered the tournament as an alternate, but Nick Price withdrew to be present for the birth of his child. Daly was able to get Price's caddie to work with him after Daly scrambled to get there last minute. Without practicing, he shot 69 in the opening round.
Daly tied for third in The Masters in 1993. He then went on to win The Open Championship in 1995. He won that major in dramatic style, defeating Costantino Rocca in a playoff. Since then, Daly has struggled. His last PGA Tour victory came in 2004. He had collected 18 professional wins in his career.
Daly's strong relationship with his mother
John Daly had his problems away from the golf course. He struggled with alcohol. He had gambling issues and he survived four failed marriages. There were trust issues in his life, but the one person he could always count on was his mother, Lou, who passed away in 2002.
"My mom was like an angel," Daly said in a 2016 interview with Graham Bensinger. "She just knew no matter how bad the problem was or what was going on, she just always had the right thing to say. Mom was always a great shoulder to cry on. She was always there for me when things were great and when things were bad.
"I look at my mom as just being an unbelieveable woman to put up with some of the things that my dad did. Then I look at my life, when things were bad with all my wives, they were just gone. When things were great, man, they were right there by your side. When things were bad… gone."
Daly's father once pulled a gun on him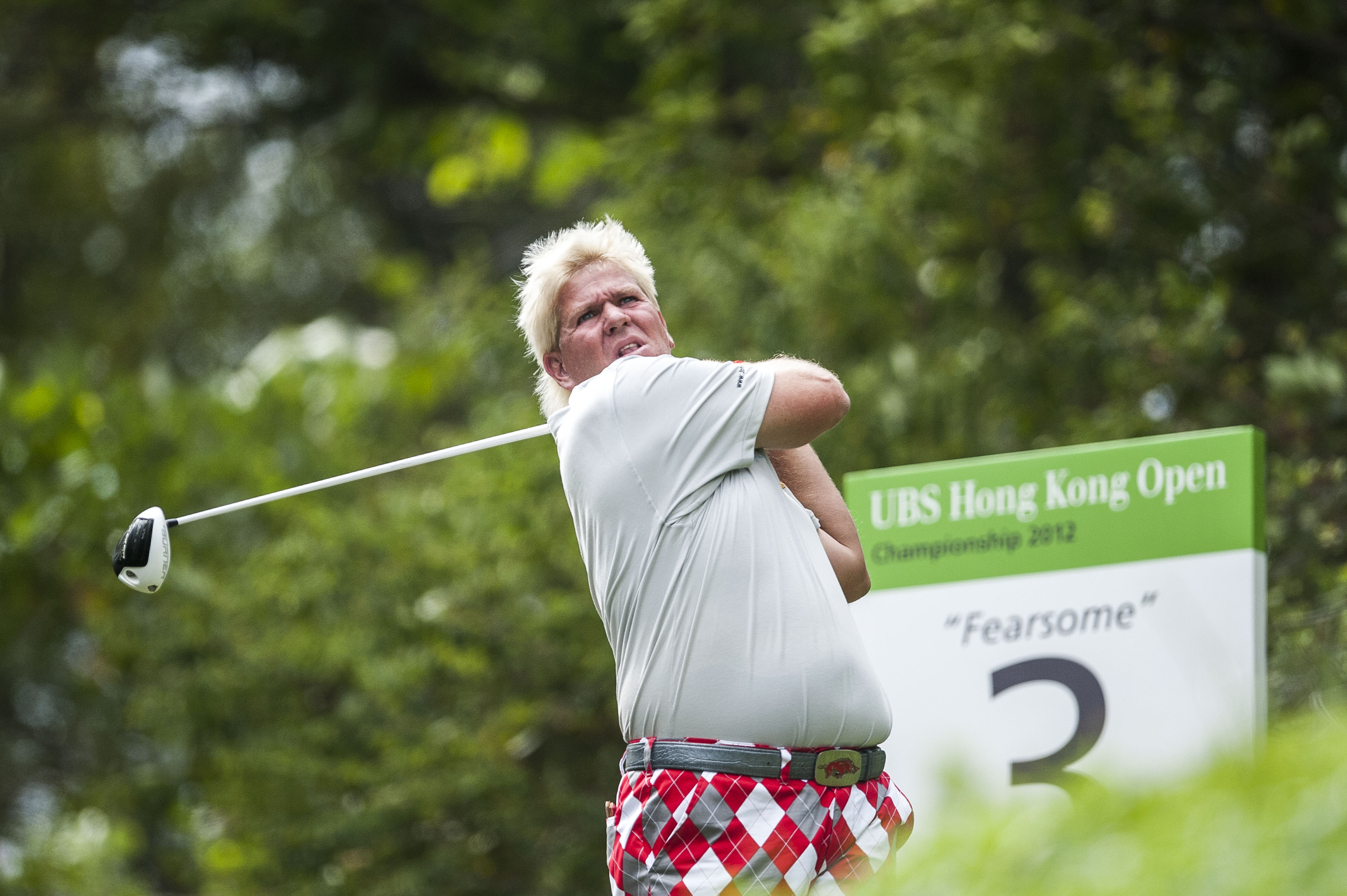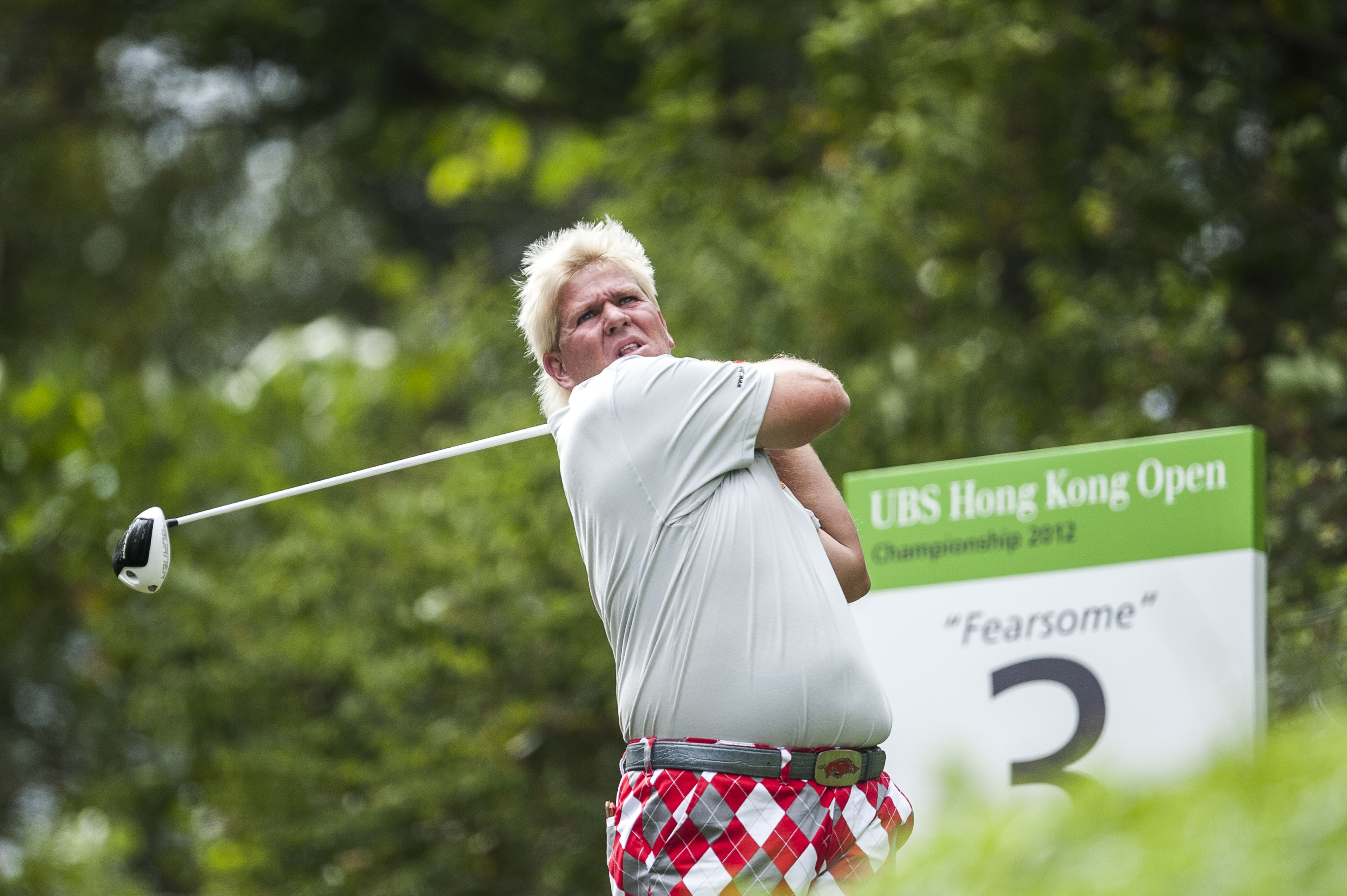 While John Daly's relationship with his mother was great, the same couldn't be said about the relationship with his father. He described his relationship with his dad as tough love. "Very, very tough love, if it's even love," Daly told Graham Bensinger in 2016. "I don't really know what it was, to be honest with you. Dad's just different. He's in his 80s now and I don't talk to him much. As a kid, he just hit us a lot for no reason. Beat us up for no reason. Spanked us for no reason. Plenty of times he spanked us when we needed to be spanked, but a lot of them I didn't understand why."
Daly then recalled the time when his father put a gun to the golfer's head. "Right before Mom had passed away, he had put a gun in my eye and almost killed me," he said. "I've just kinda put him out of my life since then. It was July Fourth and I was already on the bus and I laid down to go to sleep and the next thing I know Dad's following, I think her name is Kelly, and he's grabbing at her and stuff. Kelly was paranoid. I said, 'Dad get off the bus, go home. You're drunk. Please leave her alone.'… I got my brother and we walked him back. When I turned around and saw Dad, he put the gun in my eye and said 'who are you? Get the hell out of my house, blah, blah, blah.' My poor daughter saw it all."
Daly said his brother grabbed the gun away and pushed his father's head through a wall. "He shot the gun off and I think my dad realized at that point, whoa, what the hell happened?" Daly said.