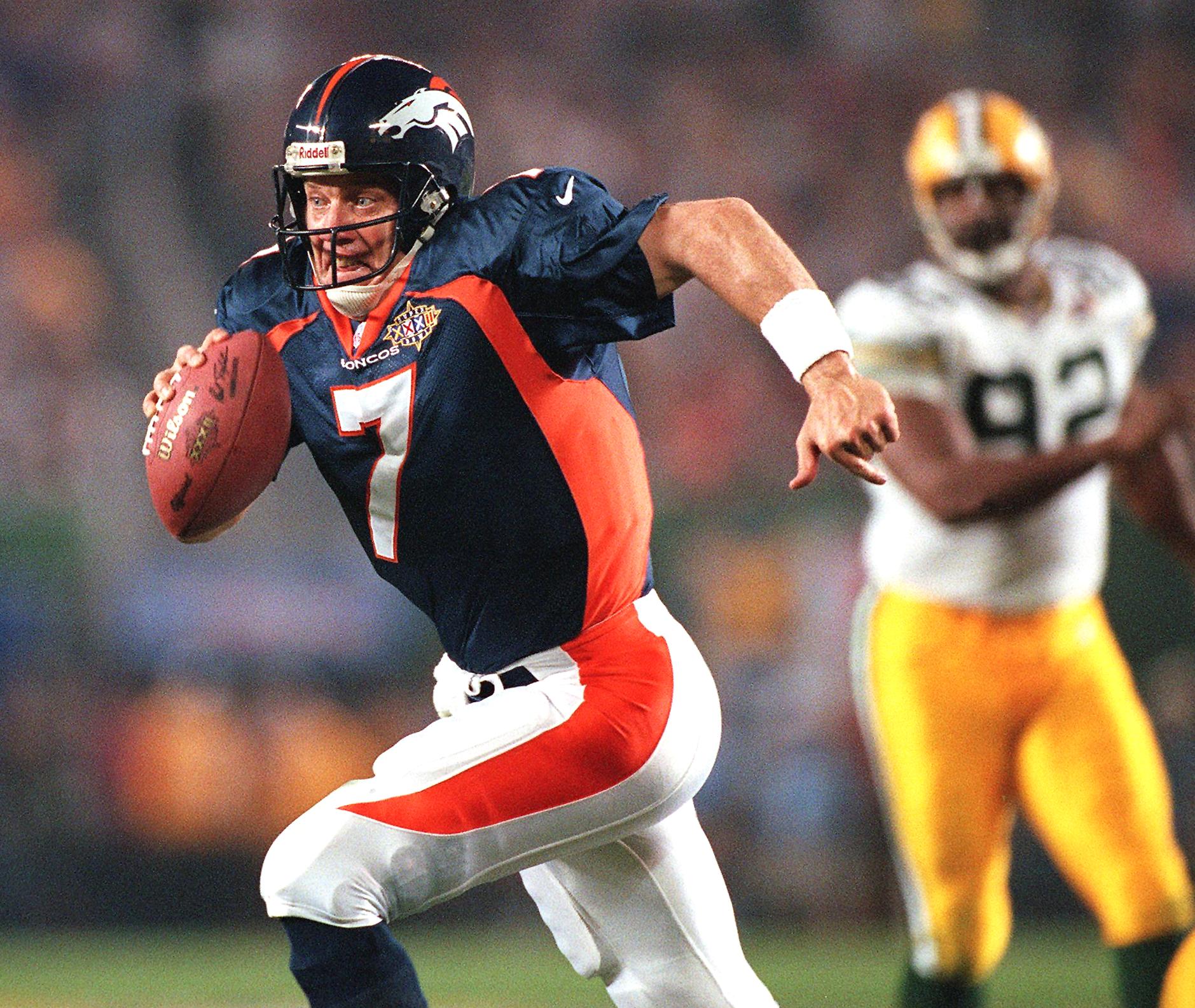 John Elway's Odd Reason for His Bad Attitude Was Revealed in a Very Early Dallas Cowboys Scouting Report
John Elway's strange reason for his bad attitude was revealed by his father in a very early scouting report.
The future Denver Broncos quarterback had caused some friction when he was drafted by the Baltimore Colts in the 1983 NFL draft. John Elway had told the Colts he wouldn't play for them prior to the draft. The Colts took him anyway, and Elway, drafted by the New York Yankees in the second round in 1981, threatened to go the baseball route. Elway came across as having a bad attitude. If the Colts had read Elway's very early scouting report, written by his father, they'd have known he had an attitude problem.
John Elway was a two-sport star
When John Elway was a college student at Stanford University, he was turning heads in two sports. Elway finished second in the Heisman Trophy voting as a senior. He threw for 9,349 yards and 77 touchdowns in his career as a Cardinal.
Elway was also an outfielder on the baseball team. He was drafted in the second round of the 1981 MLB draft. The New York Yankees selected Elway with the 52 overall pick. He was selected six spots ahead of future MLB Hall of Famer Tony Gwynn. Elway played one year in the minors with the Oneonta Yankees in their short-season Class A league.
Elway was the first pick in the 1983 NFL draft. The Baltimore Colts selected him but refused to play for them. He was traded to the Denver Broncos and then had to forgo his professional baseball career.
Elway was a two-time Super Bowl champ and Hall of Famer
John Elway is considered one of the all-time great quarterbacks in the NFL. He spent 16 years in the league – all with the Denver Broncos. He seemed to get better with age.
Elway earned three of his nine Pro Bowls in the final three seasons of his career. During those last three seasons, Elway went 35-8 as the starting quarterback in the regular season. Elway won his two Super Bowls in his last two seasons. He played in five of them.
Elway was named the NFL MVP in the 1987 season. He helped guide the Broncos to a Super Bowl berth, where they were defeated by the Washington Redskins. During the season, Elway played in just 12 games due to a strike, throwing for 3,198 yards and 19 touchdown passes. Elway was inducted into the Pro Football Hall of Fame in 2004.
Elway's very early scouting report
John Elway always seemed to have a little bit of cockiness to him. He appeared to be somewhat arrogant and that stemmed from him saying he didn't want to play for the Baltimore Colts. Elway had told the team he preferred to play for a team on the West Coast or for Dallas or Miami, according to The New York Times.
That arrogance may have started at an early age. According to The Tuscaloosa News, Elway's late father, Jack, had jokingly warned teams about his son's attitude. Jack Elway had an extensive football background as a coach and a scout.
"I used to do a little scouting for the Dallas Cowboys," Jack Elway was quoted as saying in October of 1982. "They used to send out these questionnaires, and when John was 12 I decided to fill one out for him, just for him to keep. I had him at 6-2, 185 pounds, good arm, smart, a quarterback, good speed, agility, all those things. Plus, I wrote he had a bad attitude because he didn't clean the swimming pool."