John Elway Once Had His Super Bowl MVP Car Stolen
Until recently, the awarding of a shiny new car to the Super Bowl's Most Valuable Player was a tradition as old as the game itself. Bart Starr, the very first Super Bowl MVP, received a new Chevrolet Corvette. The next season, he won the award again, along with another new Corvette.
Since Super Bowl 50, the tradition has fallen by the wayside. This is just as well, because not everyone who received a car got to enjoy it. Just ask Super Bowl XXXIII MVP John Elway.
John Elway goes out on top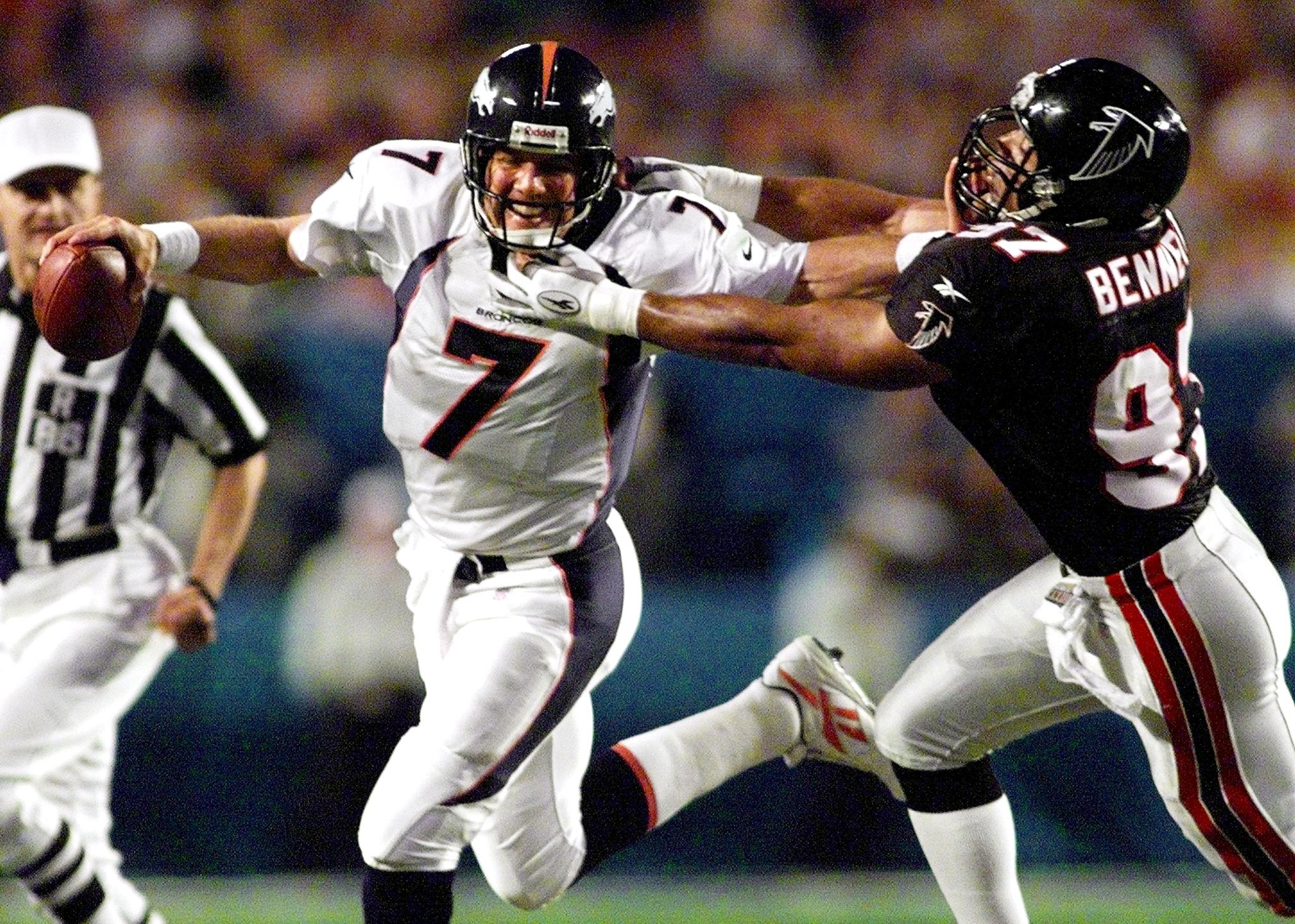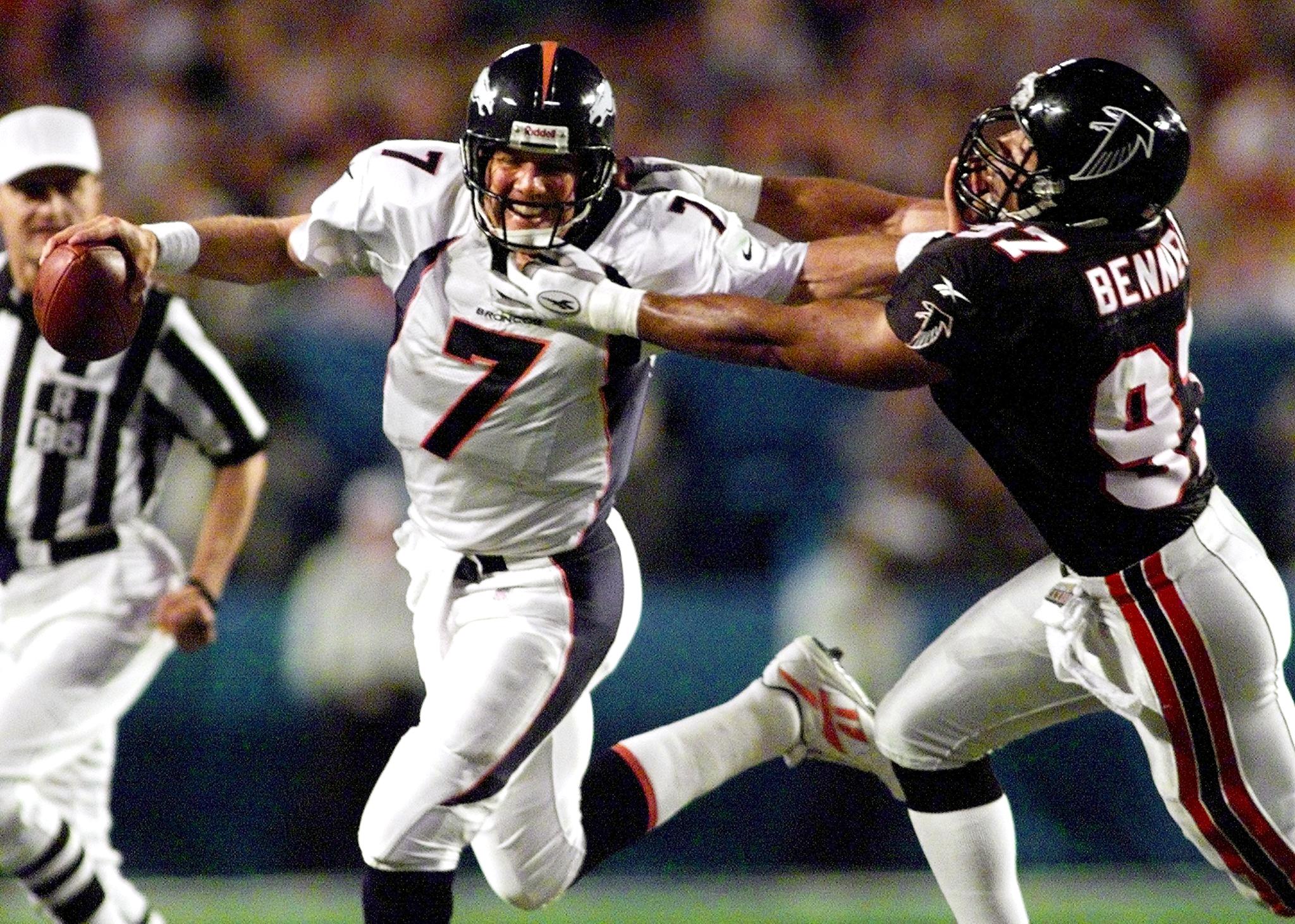 It's hard to imagine a more perfect end to a sporting career than what John Elway engineered in Super Bowl XXIII. The Broncos quarterback threw for 336 yards and a touchdown, while also running for a touchdown in his team's 34-19 win over the Atlanta Falcons. For this, he earned a well-deserved and unanimous Super Bowl MVP award. This turned out to be the final game of Elway's 16-year NFL career, as he retired during the offseason.
As the Most Valuable Player, Elway won a free Ford Explorer for his efforts. According to an NFL Films Presents segment, it took him a full year to remember this fact.
Kurt Warner was the MVP the following year, and I'm reading in the paper after the Super Bowl, and I saw that Kurt Warner had picked out some kind of truck from Ford. I said, "Dang, I guess I forgot to get my truck." So, needless to say, Ford had my truck here about four days later.

Former Broncos quarterback John Elway
Elway's car trouble
In September 2003, a thief scaled a fence at Coeur d'Alene Airport in Idaho and made off with Elway's Explorer. According to the Associated Press, someone had left the keys in plain sight, assuming no one was around. The thief escaped easily, as the nearest airport perimeter gate opened automatically from the outside.
Police found the car one day later, undamaged, still on airport grounds. Authorities believe the thief simply took the car for a joyride and promptly abandoned it.
The Explorer now sits intact in his off-season home in California.
End of the line for MVP cars
Elway isn't the only former Super Bowl MVP to run into trouble with his prize automobile. Hines Ward, the most valuable player of Super Bowl XL, was just plain unfortunate when he received his Cadillac Escalade.
I was ecstatic about it. Next thing you know, the "check engine" light came on, and I was like, "Oh, man, what happened?" I take it into the shop, I get it back the next week. They say, "Oh, it was just some mechanical things." And it just so happened, that day it was raining. And I turned my windshield wiper on and my windshield wiper flicks off. So I think I got a lemon.

Former Pittsburgh Steelers WR Hines Ward
Tom Brady is the last quarterback to receive a free car for winning the Super Bowl MVP award, after his Patriots won Super Bowl XLIX in 2015. He re-gifted the Chevy Colorado to teammate Malcolm Butler, who made the game-sealing interception at the one-yard line.
Hyundai took over as the game's official sponsor in 2016, and they have ended the practice of giving away a free car after the Super Bowl. It's doubtful that players like Aaron Rodgers or Patrick Mahomes are lusting after the likes of the Veloster or the Sonata anyway.