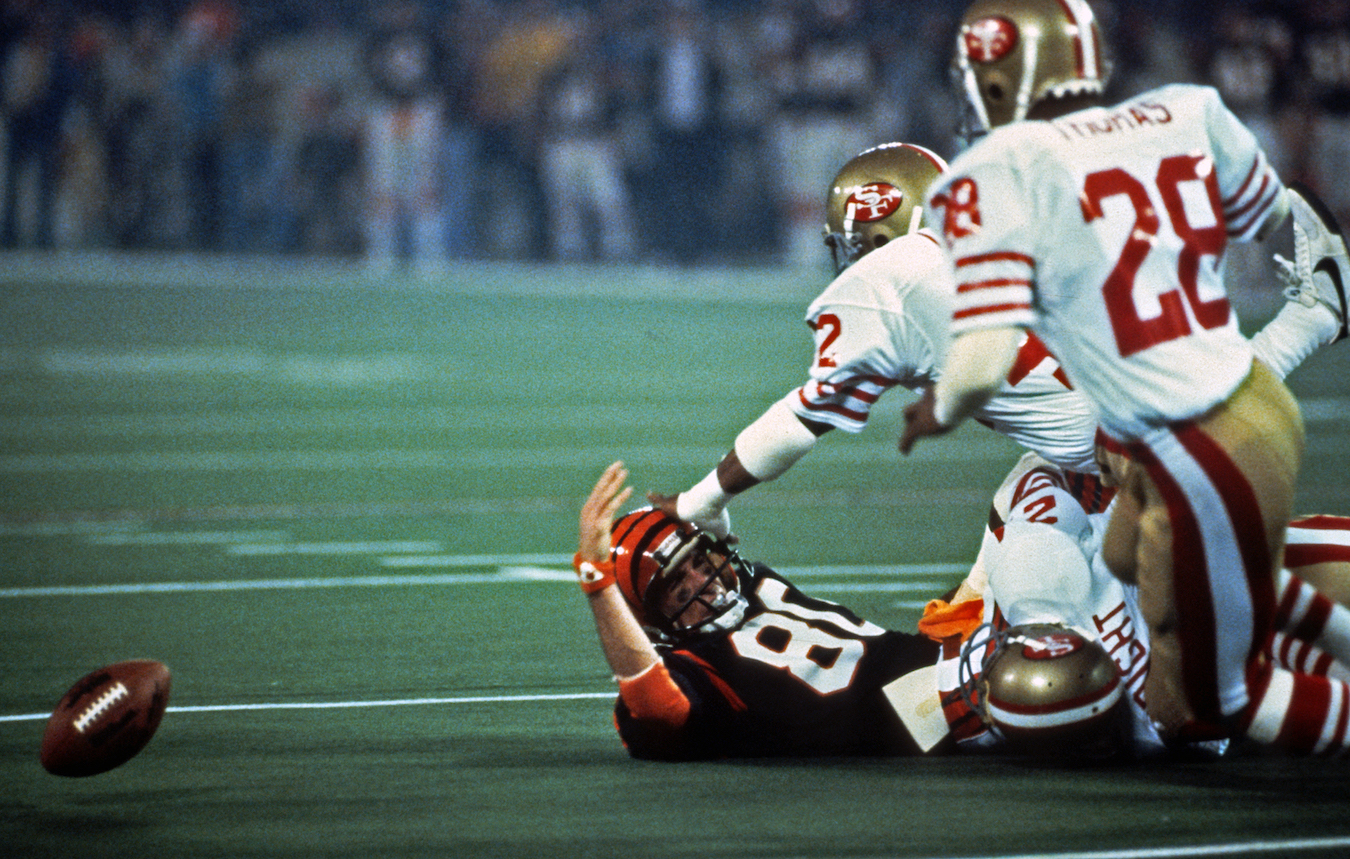 Cris Collinsworth Never Forgot the Pain of Losing 2 Super Bowls as an NFL Player
Cris Collinsworth made it to two Super Bowls with the Cincinnati Bengals, but hasn't forgotten that he failed to lift the Lombardi Trophy.
These days, Cris Collinsworth has become a fixture on the NFL scene as NBC's first-choice color commentator. Long before ever breaking into the media, though, he was pretty familiar with pro football. Collinsworth spent eight seasons in the league, all with the Cincinnati Bengals, and even made it to two Super Bowls.
The Bengals, however, were unsuccessful in both those trips to the big game, and Cris Collinsworth never earned himself a Super Bowl title. Even in retirement, he hasn't forgotten that painful reality.
Cris Collinsworth proved to be a pretty good NFL player
If you only knew him from your work on Sunday Night Football, you might mistake Cris Collinsworth for a suburban dad who loves talking sports. During his playing career, however, the receiver proved to be quite the athlete.
After an impressive high school career, Collinsworth headed to the University of Florida as a run-first quarterback. After a change of offensive scheme, however, his skillset was deemed surplus to requirements; he did remain on the team, though, at wide receiver.
Thanks to his blend of size and speed, Collinsworth grew into an All-American receiver. He then joined the Cincinnati Bengals as the 31st-overall pick of the 1981 NFL draft.
Although the receiver only spent eight seasons with the Bengals, he still posted pretty impressive numbers in Ohio. He pulled in 417 catches for 6,698 yards and 36 touchdowns, made three Pro Bowls, and earned First-Team All-Pro honors in 1983. Even today, he's still a fixture on the franchise's all-time receiving leaderboard.
The receiver lost two Super Bowls with the Cincinnati Bengals
These days, the Cincinnati Bengals aren't exactly a powerhouse in the AFC. During the 1980s, however, the franchise—and Cris Collinsworth—made it to two Super Bowls.
The first trip to the big game came in the 1981 campaign; the Bengals emerged from the AFC to face the San Francisco 49ers in Super Bowl 16. That game, however, got off to a pretty awful start. Thanks to some turnover issues, the Bengals fell behind 20-0 at halftime. While they attempted to mount a valiant comeback, it wasn't enough, and they lost 26-21.
The same two teams met again in Super Bowl 23. Although the end result was the same, this time, the Bengals blew a late-lead; Joe Montana led the 49ers down the field in the game's final minutes, giving San Francisco a 20-1 win.
Cris Collinsworth never forgot those two Super Bowl losses
On the whole, Cris Collinsworth's performances in those two defeats weren't that bad. While he did lose a costly fumble during Super Bowl 16, the receiver still caught five passes for 107 yards and a touchdown; he was a bit quieter when the Bengal returned to the big game in January 1989, posting a three-catch, 40-yard night. No amount of statistical success, however, can erase the sting of defeat.
"Honestly," Collinsworth explained in a Bengals blog post that's quoted on Cincy Jungle, "there used to be there wasn't an hour that went by that I didn't think about it. Then there was probably not a day that went by I didn't think about losing those two. Now it's probably not a week that goes by that I don't think about it…You always think about it."
The former receiver even said that he thought about potentially trying to become a coach one day, just to earn that elusive Super Bowl ring. It's unclear, though, if that will ever happen.
Both as a player and a broadcaster, Cris Collinsworth has found plenty of success. No amount of All-Pro honors and Emmys, however, can replace the Lombardi Trophy.
Stats courtesy of Pro-Football-Reference