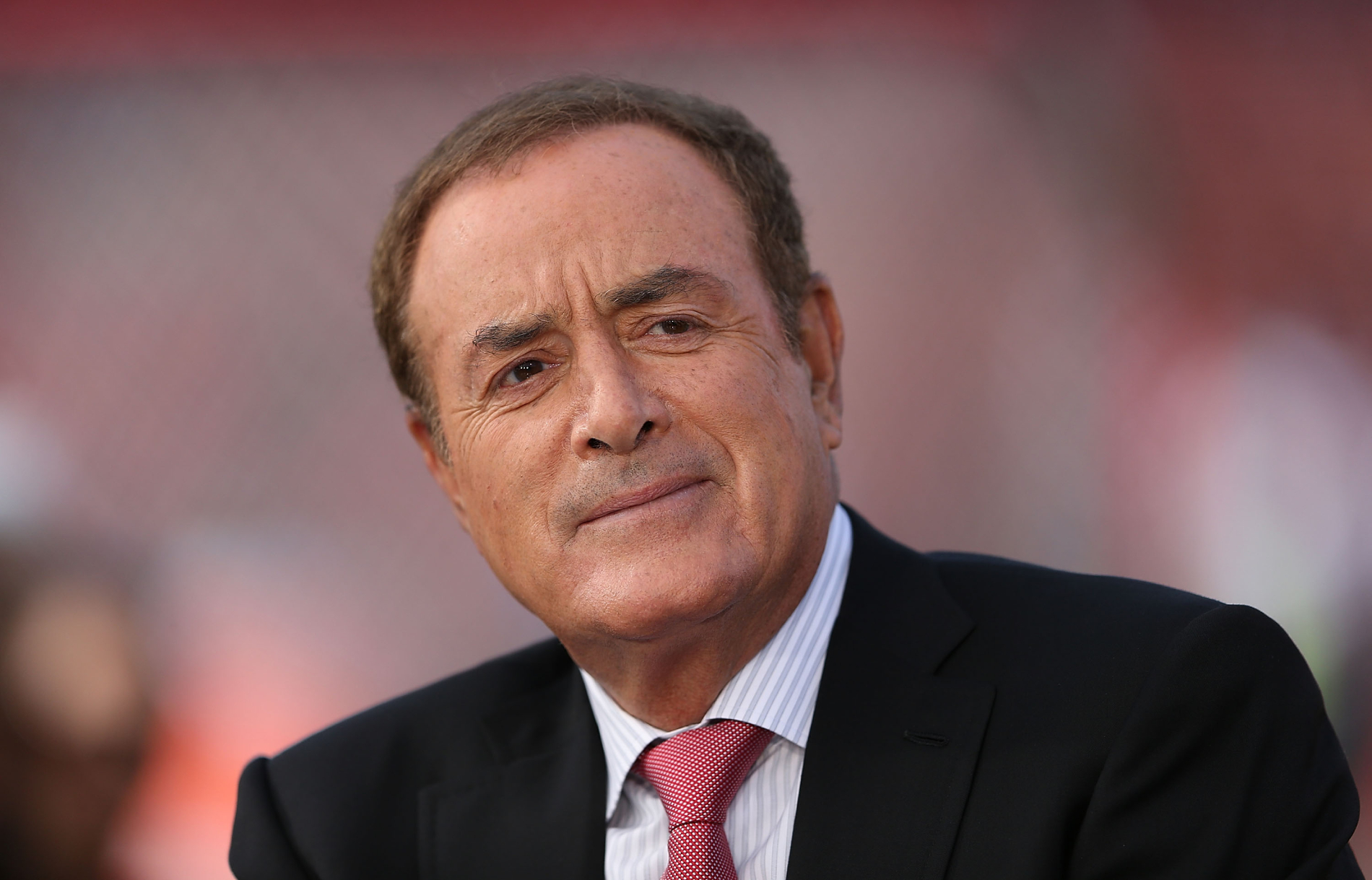 Al Michaels Once Had To Be Ready To Evade Terrorists in His Super Bowl Broadcasting Booth
Al Michaels has covered many big sporting events. However, one year at the Super Bowl he had to be ready for terrorists to invade his booth.
When you think of NFL primetime football, you might think of NBC broadcaster Al Michaels. Heck, at this point, whenever you think of Super Bowls, you might think of Michaels. He has ultimately become one of the most prominent faces and voices in sports media. Life as a broadcaster for Michaels, though, hasn't always been glorious. In fact, before calling a Super Bowl, Michaels once had to prepare for terrorists to invade his broadcasting booth.
Al Michaels is one of the most well-known broadcasters in sports
Al Michaels has lived a pretty interesting life as a sports broadcaster. He has seen some of the greatest games and greatest sporting events in American history and has been the voice that people think of when they reminisce about those events.
According to his NBC bio, in 1980, Michaels earned his first Sportscaster of the Year award. It was the same year he called the U.S. men's hockey team's upset win over the USSR at the Winter Olympics. He also later became the second sportscaster to earn a News Emmy nomination. The nomination was to ultimately recognize the work he did covering the earthquake in San Francisco during the World Series in 1989.
Since then, he has become one of the most accomplished sports broadcasters to ever live. Michaels has won eight Emmy Awards and is the only broadcaster to ever call the Super Bowl, NBA Finals, World Series, and host the Stanley Cup Final. He has ultimately covered more major sporting events than any other sports broadcaster.
What many people know him for now, though, is his NFL coverage. He did play-by-play on Monday Night Football for 20 years. He then began calling Sunday Night Football on NBC in 2006 and has helped make it one of the most successful sports broadcasts on television. In SNF's first 14 seasons on NBC, it ultimately won 28 Sports Emmys.
Al Michaels has called 10 Super Bowls in his career
What might be the most incredible accomplishment of Michaels' career is that he has called 10 Super Bowls. 
During the 2017 NFL season, Michaels became the second TV commentator to do the play-by-play for 10 or more Super Bowls. The only other person to accomplish that is Pat Summerall, who did 11. He is also the only one to do it in three decades.
"As you get older and you get the opportunities to do these events, you probably savor it more," Michaels said in 2018, according to USA Today. "When I look at guys like Tom Brady and Drew Brees, as they get older, I think they begin to appreciate and savor the opportunities more because you're closer to the end than you are to the beginning and you never know how many more you have left."
However, in one of those Super Bowls, Michaels had to prepare to evade terrorists.
Al Michaels had to be prepared to evade terrorists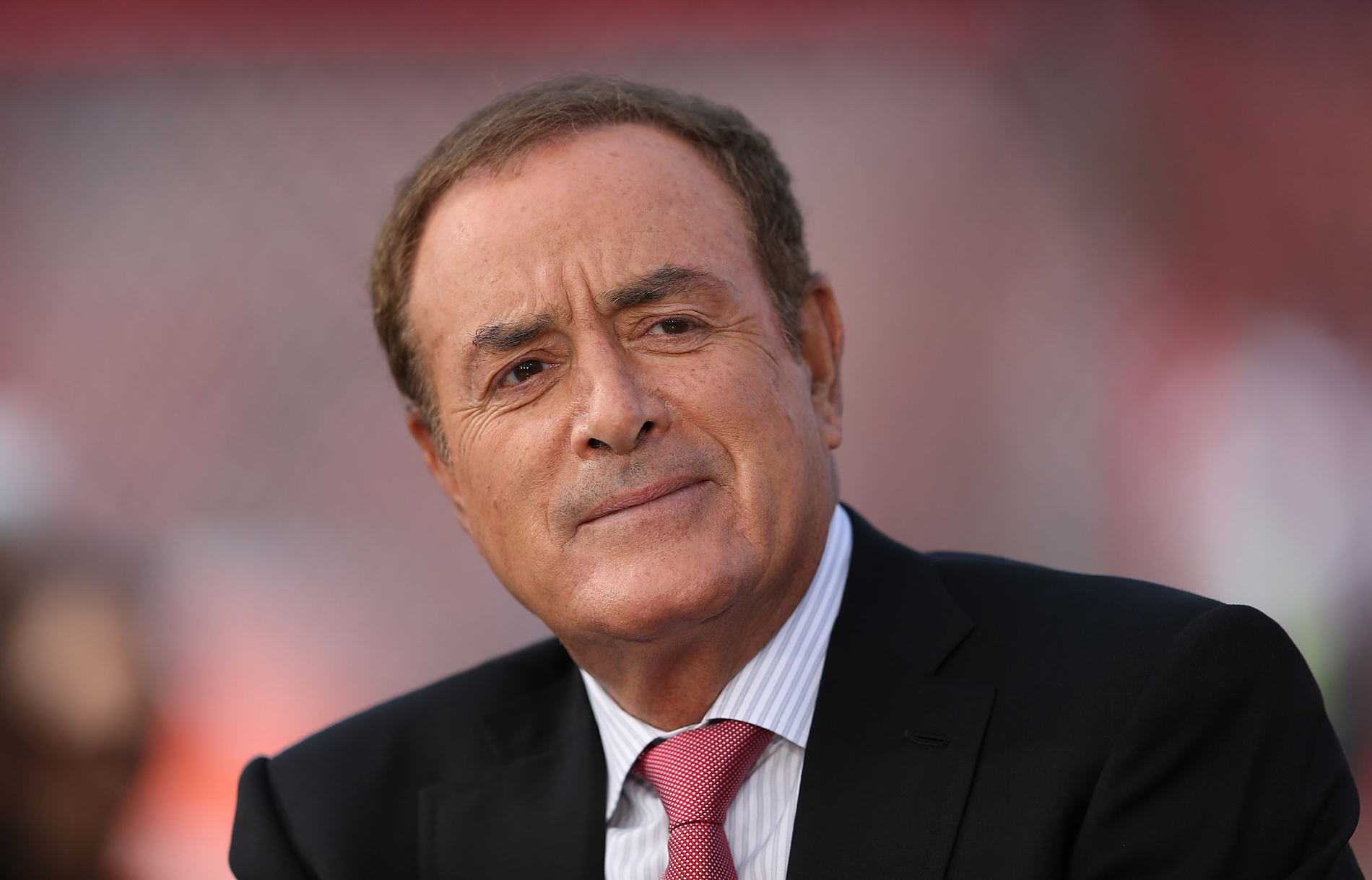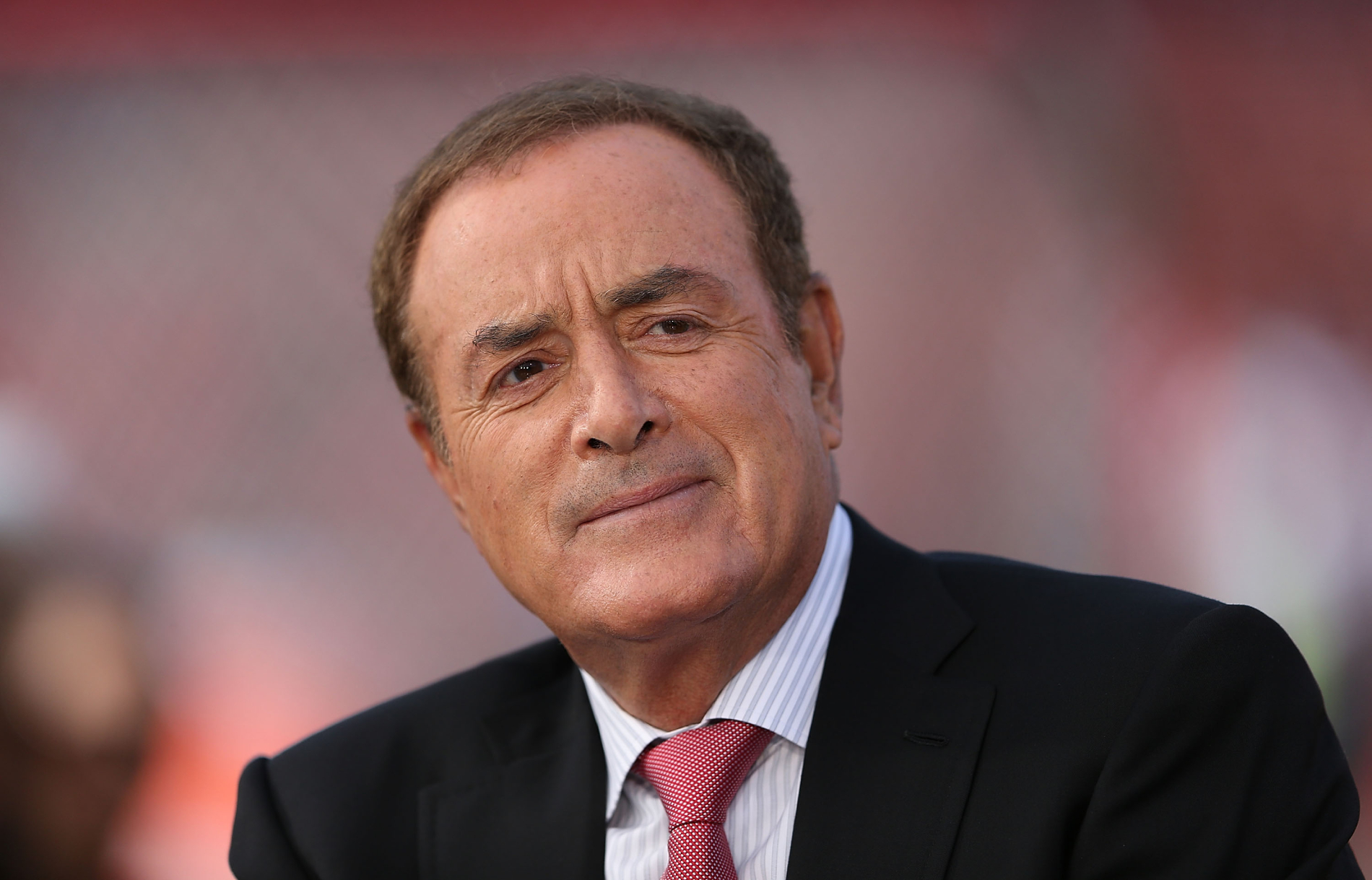 Michaels recently appeared on Mike Greenberg's show Greeny, and he had an interesting story for him.
"The first time I ever did a game with really intense security was 1990, the Super Bowl in Tampa, and that's the Giants-Bills game," Michaels said on the Jan. 8 episode. "We had invaded Iraq about a week-and-a-half before that. This is the first time I had shown up at a stadium, and these concrete barriers are all over the place. The night before the game, it's nine o'clock, I'm doing the game with Frank Gifford and Dan Dierdorf, and we're told by our boss … we have to come into this meeting with six local SWAT team members."
Well, that sounds scary. So, why did they have to meet with members of the SWAT team?
"They then spend a half an hour telling us that if the booth is invaded by terrorists, here is what we need to do," Michaels said. "So, we walk out of the room, and Dierdorf looked like, 'Oh my God, this is crazy.' I looked over at Gifford, and I said, 'Frank, do you know what this is? Six guys want to get into the game for free and watch the game.' Frank looks at me and he goes, '1,000 percent.' I mean, how ludicrous would it be that terrorists are going to come in and kidnap the announcers?"
So, Michaels just thinks that the SWAT team wanted to watch the game. When you think about it, he might be right, too.
At least it appears that everyone got out of that game safely, and Michaels has gone on to have an incredible career. It proves, though, that life as a sports broadcaster must never be dull.
Like Sportscasting on Facebook. Follow us on Twitter @sportscasting19.