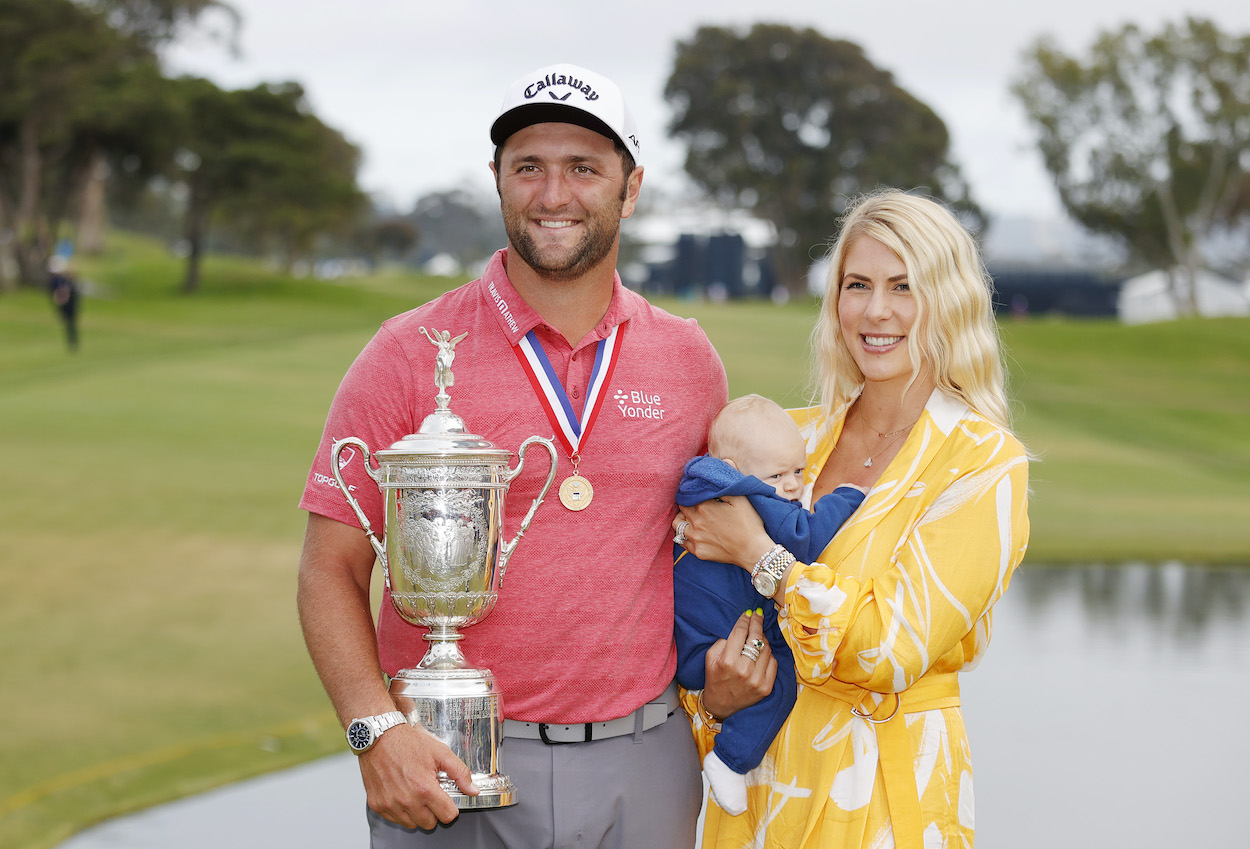 Jon Rahm's Most Cherished Moment at Torrey Pines Isn't Even Winning the 2021 U.S. Open and the $2.25 Million Prize
Jon Rahm just won the 2021 U.S. Open at Torrey Pines, that wasn't even his most cherished moment on the golf course.
Jon Rahm just won the 2021 U.S. Open at iconic Torrey Pines Golf Course for the first major championship victory of his PGA Tour career. It's hard to imagine he's had a better day as a professional golfer, let alone at the exact golf course where he lifted the U.S. Open trophy and cashed a career-best $2.25 million check.
But Rahm's first major championship triumph isn't even his most cherished moment at Torrey Pines. In 2018, the Spaniard proposed to his now-wife, Kelley, at the course. Three years later, he recorded the biggest win of his young career at the same location on his first Father's Day as a new dad.
You think he might like this place?
Jon Rahm wins the 2021 U.S. Open at Torrey Pines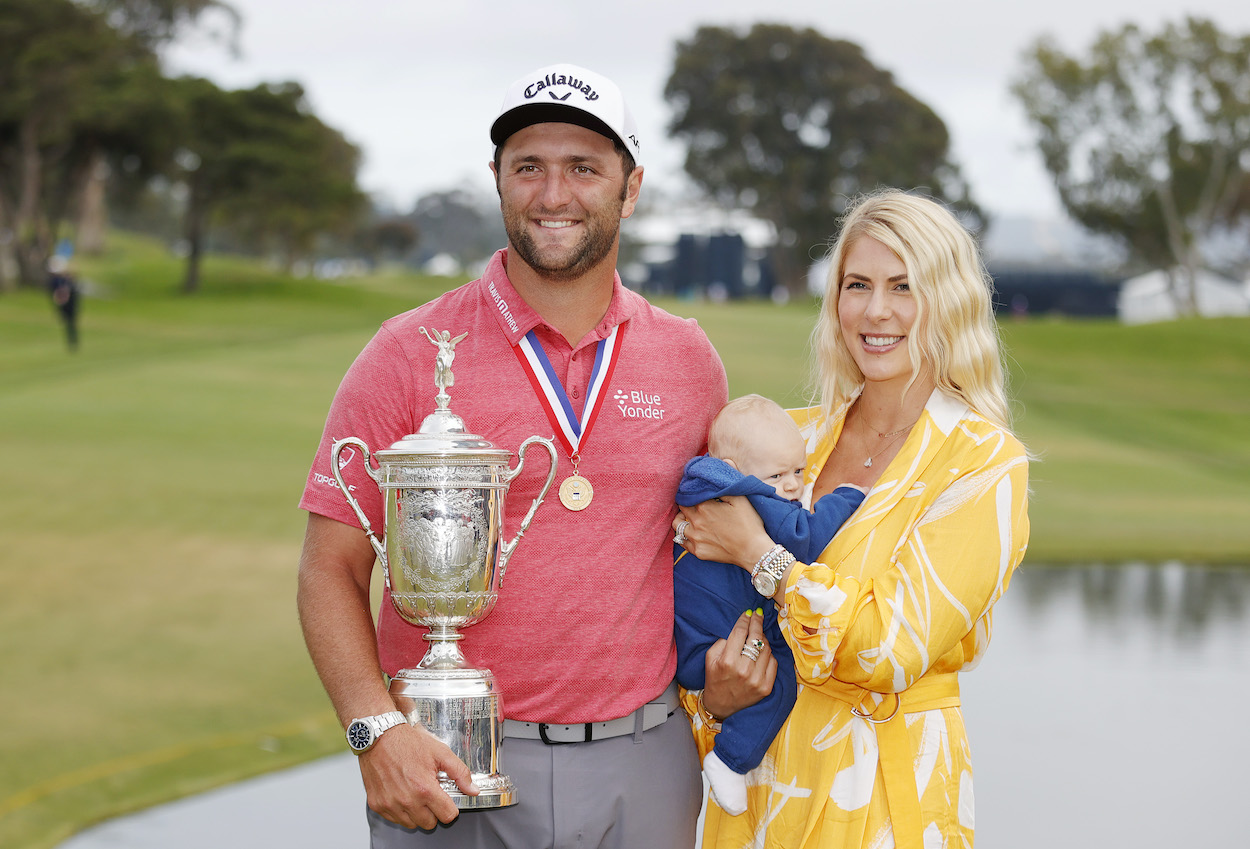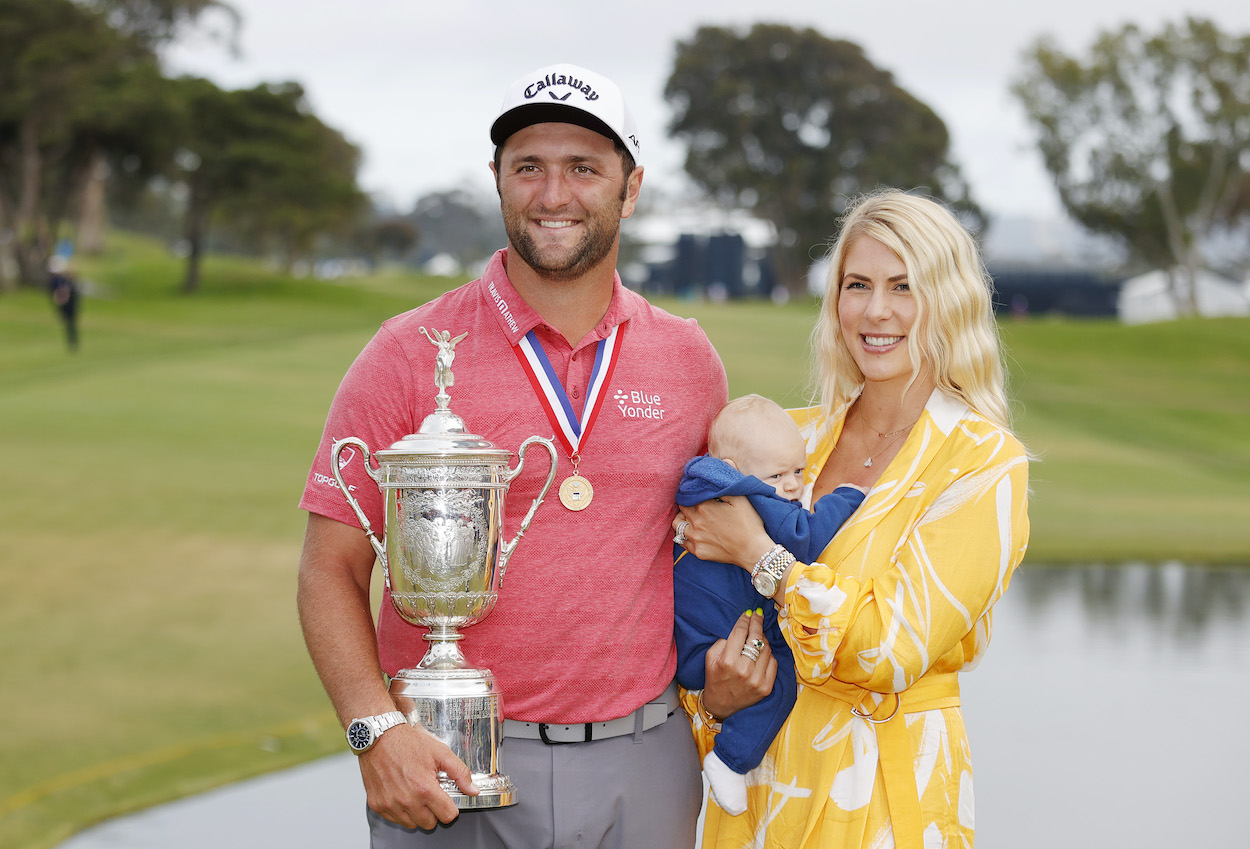 Entering the final round of the 2021 U.S. Open, just about 15 different players had a realistic chance to make a run and secure the year's third major championship. And they weren't just any names scattered all over the top of the leaderboard. Dustin Johnson, Bryson DeChambeau, Brooks Koepka, Justin Thomas, and Rory McIlroy all made a run at the lead Sunday, but they all faltered on the back 9.
That left the tournament as a two-man race between Rahm and Louis Oosthuizen down the stretch.
Oosthuizen looked to have the championship in hand when he took a two-shot lead with just a few holes remaining, but Rahm made back-to-back clutch birdie putts on 17 and 18 to tie for the lead. With the pressure mounting, the South African pulled his tee shot out of bounds on the 17th hole and all but handed the U.S. Open over to Rahm.
The win marked Rahm's sixth on Tour and his first career major title. Along with the shiny trophy he was able to bring home, Rahm pocketed a cool $2.25 million for the win.
But even with all that being true, Sunday still wasn't Rahm's favorite day at Torrey Pines Golf Course.
Rahm's most cherished moment at Torrey Pines isn't his U.S. Open win
Sunday at Torrey Pines was undoubtedly Rahm's most successful day as a professional golfer, but it somehow isn't his most cherished moment at the San Diego treasure of a golf course.
In 2018, Rahm proposed to his wife, Kelley, during a hike at the nearby Torrey Pines State Reserve. Obviously, she said yes, and the couple had their first child, a boy named Kepa, earlier this year.
A year before Rahm proposed, Torrey Pines earned a special place in his heart when he won his first PGA Tour event at the 2018 Farmers Insurance Open. San Diego quickly became Jon and Kelley's favorite city in the U.S., so it was an easy choice when Rahm was deciding where to pop the question.
"It was only right that I proposed in our special place," he said Sunday.
"It reminds me a lot of back home. It's not exactly the same, but the coastline, the weather, the temperature…I think it's something that really just resonates with me. I'm really confident in it."
Rahm dedicates U.S. Open win to fellow Spaniard Seve Ballesteros
Rahm may love San Diego and Torrey Pines, but he's always been even more proud of his Spanish heritage. He grew up idolizing Seve Ballesteros, so it was only right to dedicate his U.S. Open win to the Spain legend.
"I knew my best golf was to come and I have a hard time explaining what just happened because I can't even believe I made the last two putts and I'm the first Spaniard ever to win a U.S. Open," Rahm said from Torrey Pines. "This was definitely for Seve [Ballesteros]. I know he tried a lot, and usually, we think a lot about him with The Masters, but I know he wanted to win this one most of all."