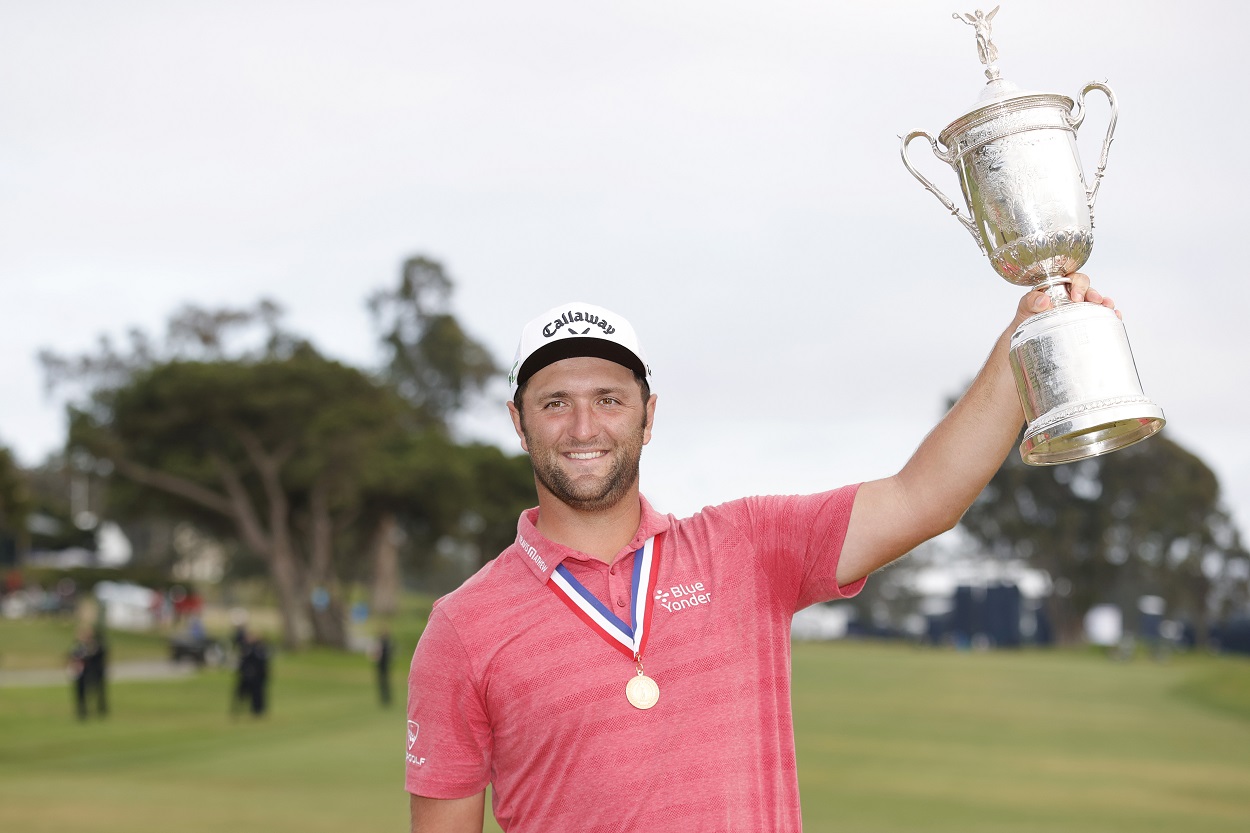 Following Jon Rahm's Historic U.S. Open Victory, Who Is the Highest-Ranked Golfer Without a Major Championship?
Following Jon Rahm's victory at the U.S. Open, here's a look at the highest-ranked players in the Official World Golf Ranking without a major championship victory.
As the final groups were making the turn at Torrey Pines on Sunday, 10 golfers were either tied or within a shot of the lead at the U.S. Open, making the USGA's "From Many, One" slogan look like the most brilliant piece of marketing we've seen in quite some time. And we're talking big-name, top-ranked players here, many of whom had already won at least one major championship, including past U.S. Open winners Rory McIlroy, Brooks Koepka, and defending champion Bryson DeChambeau. But within an hour, that number had dwindled down to two as pandemonium broke out on the back nine, leaving Jon Rahm and 2010 Open Championship winner Louis Oosthuizen as the only players with a chance to win the year's third major.
Rahm, of course, emerged victorious to win his first major championship, ridding himself of the "best player in the world without a major" label with which nobody wants to be saddled. But that label obviously now has to go to someone else and we're going to take the easy way out by simply using the world rankings, which certainly saw some movement following Rahm's historic victory.
Jon Rahm is once again the No. 1 player in the world following his historic U.S. Open victory at Torrey Pines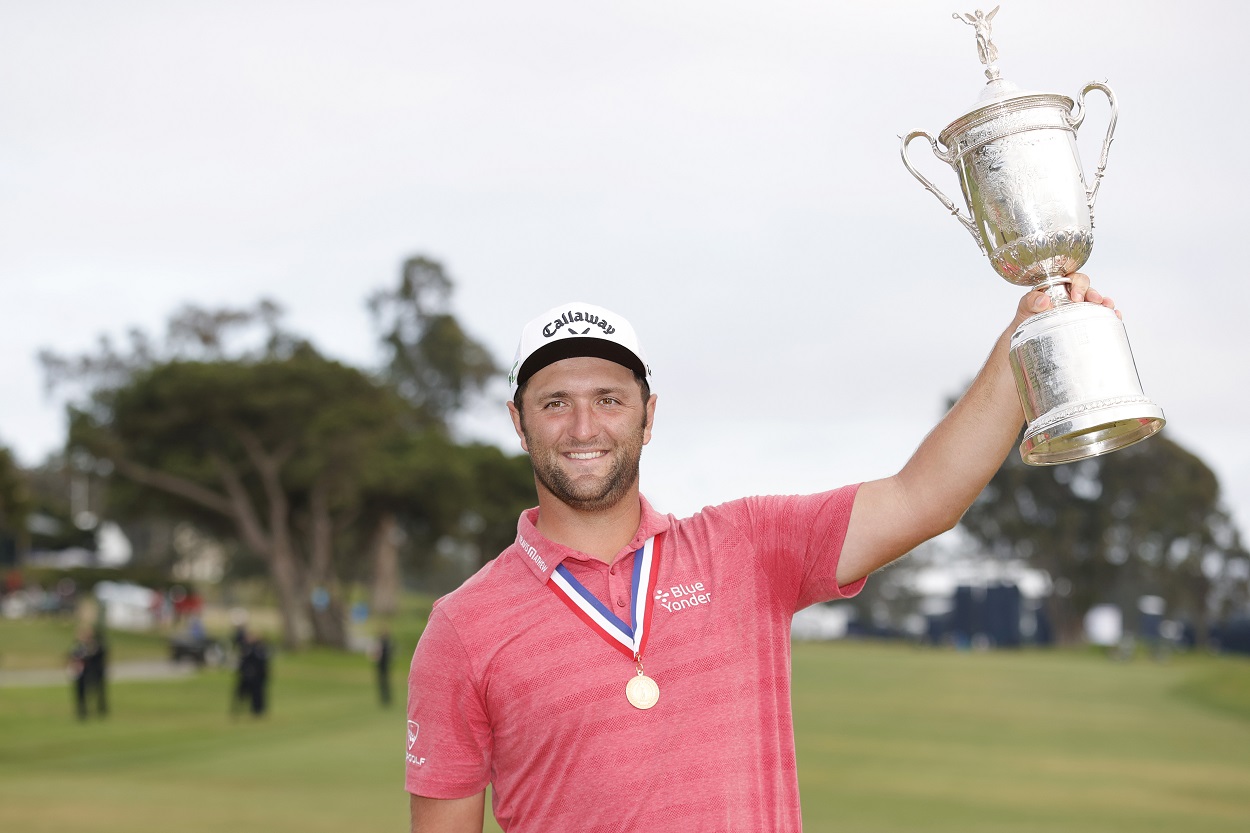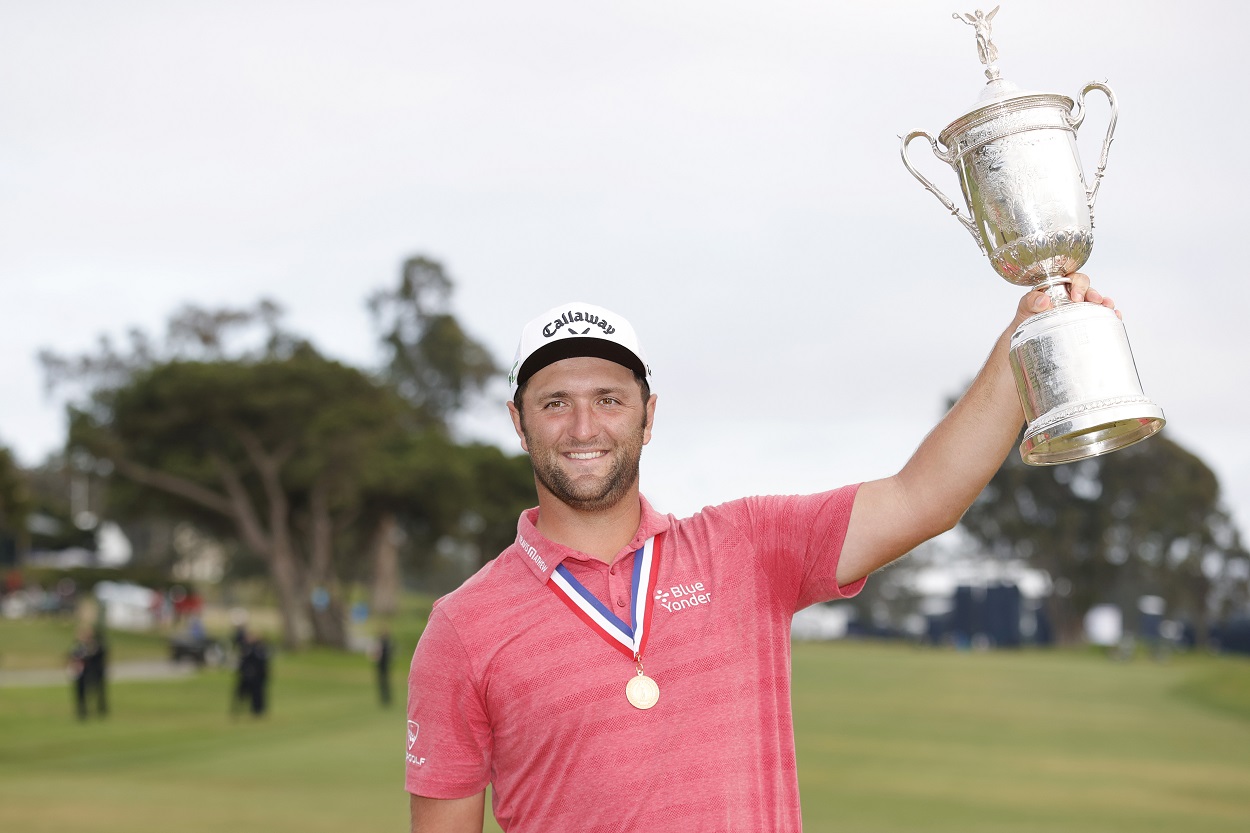 Rahm, 26, came into the 2021 U.S. Open with 19 major championship starts under his belt, 18 of those as a professional (he was the low amateur at the 2016 U.S. Open at Oakmont). In those 19 starts, he'd recorded seven top-10 finishes, including a T-5 at this year's Masters and a T-8 at last month's PGA Championship.
But Rahm finally broke through on Sunday with a brilliant final-round 67 at Torrey Pines, holing clutch putts on the 17th and 18th to become the first U.S. Open winner to birdie the final two holes since Tom Watson did so at Pebble Beach in 1982.
After a bogey at the 17th, Oosthuizen needed an eagle to force a playoff with Rahm but a wayward drive at the last eliminated any chance of that happening as he was forced to lay up on his second, meaning he had to hole his third from the fairway, which he did not. But he did at least make birdie to take solo second.
With his one-shot victory, not only did Rahm get the major championship monkey off his back, but he also became the first Spaniard to win the U.S. Open and the fourth overall to win a major, joining Seve Ballesteros, Jose Maria Olazabal, and Sergio Garcia. The win also vaulted Rahm back into the No. 1 spot in the Official World Golf Ranking, leaping over previously second-ranked Justin Thomas to end Dustin Johnson's 43-week reign in the top spot.
The top four players in the OWGR are now Rahm, Johnson, Thomas, and Collin Morikawa (who was also in the mix on Sunday), each of whom has a major championship victory. The fifth-ranked player in the world, however, does not.
Xander Schauffele is now the highest-ranked player in the world without a major championship
And there you have it, folks. Now the fifth-ranked player in the world, Xander Schauffele is the highest-ranked player in the world without a major championship victory.
But it's not as if the four-time PGA Tour winner hasn't put himself in position to win the big one as he's carded nine top-10 finishes in 17 major championship starts. Schauffele was one of those big names in contention for a short time on Sunday but, like so many others, succumbed to the difficult back nine at Torrey Pines and finished tied for seventh.
This was Schauffele's fifth U.S. Open appearance and he's finished in the top 10 all five times, making him the first player to finish in the top 10 in his first five U.S. Open starts since Bobby Jones did so back in the 1920s.
There are now nine players in the top 20 without a major championship
Schauffele may be the highest-ranked player in the Official World Golf Ranking without a major championship victory, but he's actually one of nine players in the top 20 with that label, the others being Patrick Cantlay, Tyrrell Hatton, Viktor Hovland, Tony Finau, Daniel Berger, Scottie Scheffler, Harris English, and Paul Casey.
Here's how the top 20 shakes out following the U.S. Open.
Jon Rahm
Dustin Johnson
Collin Morikawa
Xander Schauffele
Bryson DeChambeau
Brooks Koepka
Patrick Reed
Rory McIlroy
Tyrrell Hatton
Louis Oosthuizen
Webb Simpson
Viktor Hovland
Tony Finau
Hideki Matsuyama
Daniel Berger
Scottie Scheffler
Harris English
Paul Casey
The non-major championship winners will get their next chance to capture that first one at The Open Championship at Royal St. George's, which begins July 15.
Rankings courtesy of Official World Golf Ranking