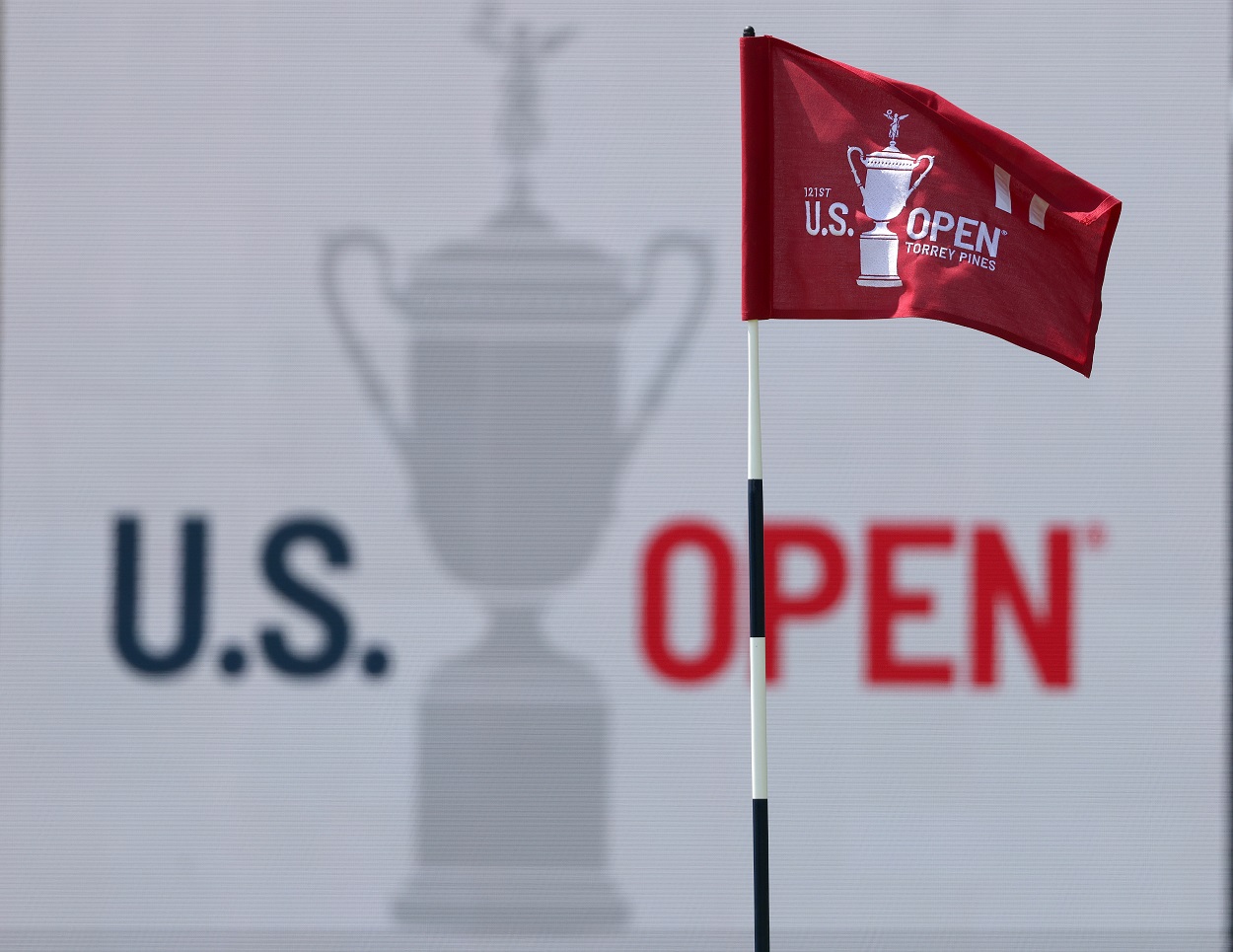 Who Is the Oldest Golfer to Win the U.S. Open?
A look at the oldest golfers to win the U.S. Open.
The beauty of being a professional golfer is the ability to have a long career. While you don't often see 40-somethings playing at an elite level in the NFL (Tom Brady is the clear exception there), NBA, NHL, or Major League Baseball, 29 golfers over the age of 40 have combined to win 39 major championships. Nine of those victories have come at the U.S. Open with nine different players earning them.
And just because we're so nice, we've included all nine as we count down to the oldest player to win a U.S. Open.
9. Jack Nicklaus, 1980: 40 years, 4 months, 25 days
Jack Nicklaus won three major championships after turning 40, the first being the 1980 U.S. Open at Baltusrol. The Golden Bear held at least a share of the lead through each of the first three rounds and went into Sunday tied for the lead with Isao Aoki, with whom he played all four days. Nicklaus shot a final-round 68 to beat Aoki by two strokes, clinching his fourth and final U.S. Open victory.
8. Ben Hogan, 1953: 40 years, 10 months
The 1953 U.S. Open at Oakmont Country Club was Ben Hogan's fourth U.S. Open victory and his ninth and final major championship win overall. Hogan went wire-to-wire that week and was the only player to shoot under par, firing off rounds of 67-72-73-71 to finish at 5-under, six strokes better than runner-up Sam Snead.
7. Tommy Bolt, 1958: 42 years, 2 months, 14 days
Throughout his career, 15-time PGA Tour winner Tommy Bolt finished in the top 10 of a major championship 14 times but won just one of them, that being the 1958 U.S. Open at Southern Hills in his home state of Oklahoma. Bolt held at least a share of the lead after every round and won the tournament by four strokes over 22-year-old Gary Player, who was playing in his very first U.S. Open.
6. Payne Stewart, 1999: 42 years, 4 months, 21 days
In what would sadly turn out to be the final victory of his career, 42-year-old Payne Stewart captured his third major championship and second U.S. Open with a dramatic one-shot victory over Phil Mickelson at Pinehurst No. 2 in 1999, the first of Lefty's record six runner-up finishes. Stewart held a share of the 36-hole lead and was the only player under par after 54 holes. With both Mickelson and Tiger Woods chasing him during the final round, Stewart held off both and famously made a 15-foot par putt on the 72nd hole to seal the deal. He was killed in a plane crash just over four months later.
5. Tom Kite, 1992: 42 years, 6 months, 12 days
Leading into the 1992 U.S. Open, Tom Kite had made 71 major championship starts but had never earned that elusive victory. That all changed that week at Pebble Beach. Down by five strokes after the first round and eight strokes through 36 holes, Kite found himself within one shot of the lead after 54 holes and went on to a two-stroke victory over Jeff Sluman.
4. Julius Boros, 1963: 43 years, 3 months, 20 days
Before Phil Mickelson won the 2021 PGA Championship at the age of 50, Julius Boros was the oldest winner of a major as he won the 1968 PGA Championship at the age of 48. Five years earlier, at the age of 43, Boros won his second U.S. Open title in dramatic fashion at The Country Club in Brookline, Massachusetts. After making birdie on two of his last three holes in the final round, Boros found himself in an 18-hole playoff with Arnold Palmer and Jacky Cupit. Boros got off to a hot start, taking a three-shot lead into the turn, and cruised to victory, beating Cupit by two and Palmer by five.
3. Ted Ray, 1920: 43 years, 4 months, 16 days
Eight years after winning his first major at the 1912 Open Championship, Ted Ray, who would later become Europe's first Ryder Cup captain, picked up a second major with a victory at the 1920 U.S. Open at Inverness. This was Ray's first appearance in a U.S. Open since losing to Francis Ouimet in the famous 1913 playoff at Brookline to 20-year-old Francis Ouimet, a playoff that also included Harry Vardon. At 50 years of age, Vardon held a five-stroke lead with five to play at Inverness but three-putted the 14th, 15th, and 16th holes before making double-bogey at the 17th, allowing Ray to sneak in and steal a one-shot victory.
2. Raymond Floyd, 1986: 43 years, 9 months, 11 days
Ray's record as the oldest U.S. Open champion lasted 66 years until it was broken by Raymond Floyd in 1986 at Shinnecock Hills. Floyd entered the final round three strokes behind leader Greg Norman and took part in one of the greatest finishes in tournament history. 10 different players held at least a share of the lead on Sunday but Floyd was able to outlast everyone, shooting a 4-under 66 to win by two. It was Floyd's fourth and final major championship victory and his lone win at the U.S. Open.
1. Hale Irwin, 1990: 45 years, 15 days
After breaking a 66-year-old record, Floyd saw his title as the oldest U.S. champion of all time fall in just four as Hale Irwin captured his third victory at America's national championship in 1990. But he certainly had to work for it as he played 91 holes that week at Medinah. Four strokes behind after 54 holes, Irwin fired a 5-under 67 on Sunday to get into a Monday playoff with third-round co-leader Mike Donald. But 18 extra holes wasn't enough as the two were still tied after five full rounds, sending things to a sudden-death playoff. Playing the 385-yard, par-4 first hole, Irwin made birdie while Donald made par, making the three-time champ the oldest U.S. Open winner in history at 45 years and 15 days old.
Stats courtesy of USOpen.com