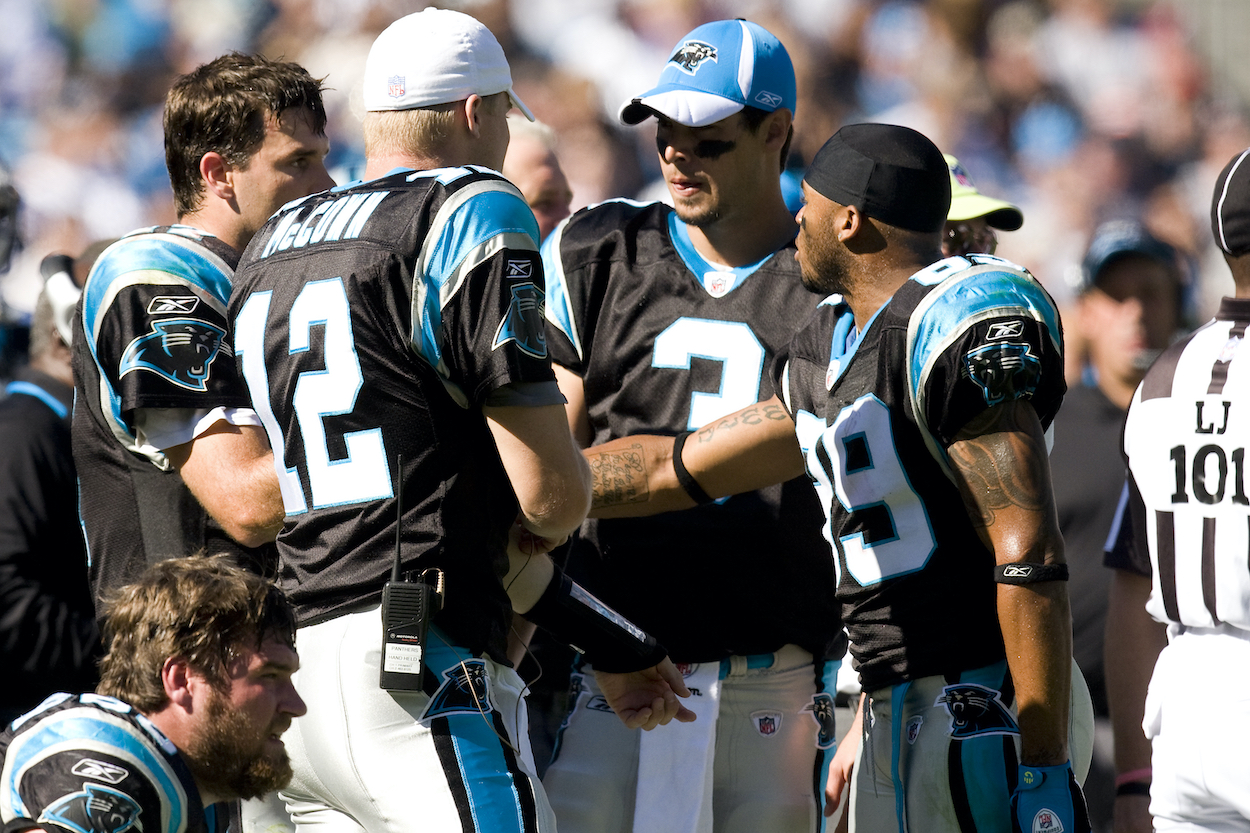 Josh McCown Receives a Ringing Endorsement From Steve Smith, and the Houston Texans Would Be Wise to Listen
Not many people believe the Houston Texans should hire Josh McCown as their next head coach, but former NFL wide receiver Steve Smith does.
The NFL regular season wrapped up nearly a month ago, and most teams have already filled their head coaching vacancies. But the Houston Texans, 24 days after controversially firing David Culley, are still searching for their man.
Former journeyman quarterback Josh McCown seems to be at the top of Houston's list of candidates, but the front office is hesitant considering no other team has shown interest in the 42-year-old with no coaching experience. If you ask McCown's former teammate, Steve Smith, though, he'd be the perfect man for the job.
The Texans are strongly considering Josh McCown for their head coach
McCown has never coached football above the high school level. He's only 42 years old and was on an NFL roster as recently as 2020.
No NFL team believes McCown is ready to become a head coach just yet. Well, no team besides the Texans.
Houston interviewed McCown for its head coach vacancy last offseason, and he's become one of the favorites to land the job this year after scoring two more interviews over the last month.
Seemingly the only factor holding the Texans back from making it official is that no other teams have even reached out to interview McCown. The Texans have to be second-guessing their decision to hire someone with no previous coaching experience, but considering the job is still open, McCown has as good a chance as anyone to land it.
Steve Smith endorses McCown for the Texans job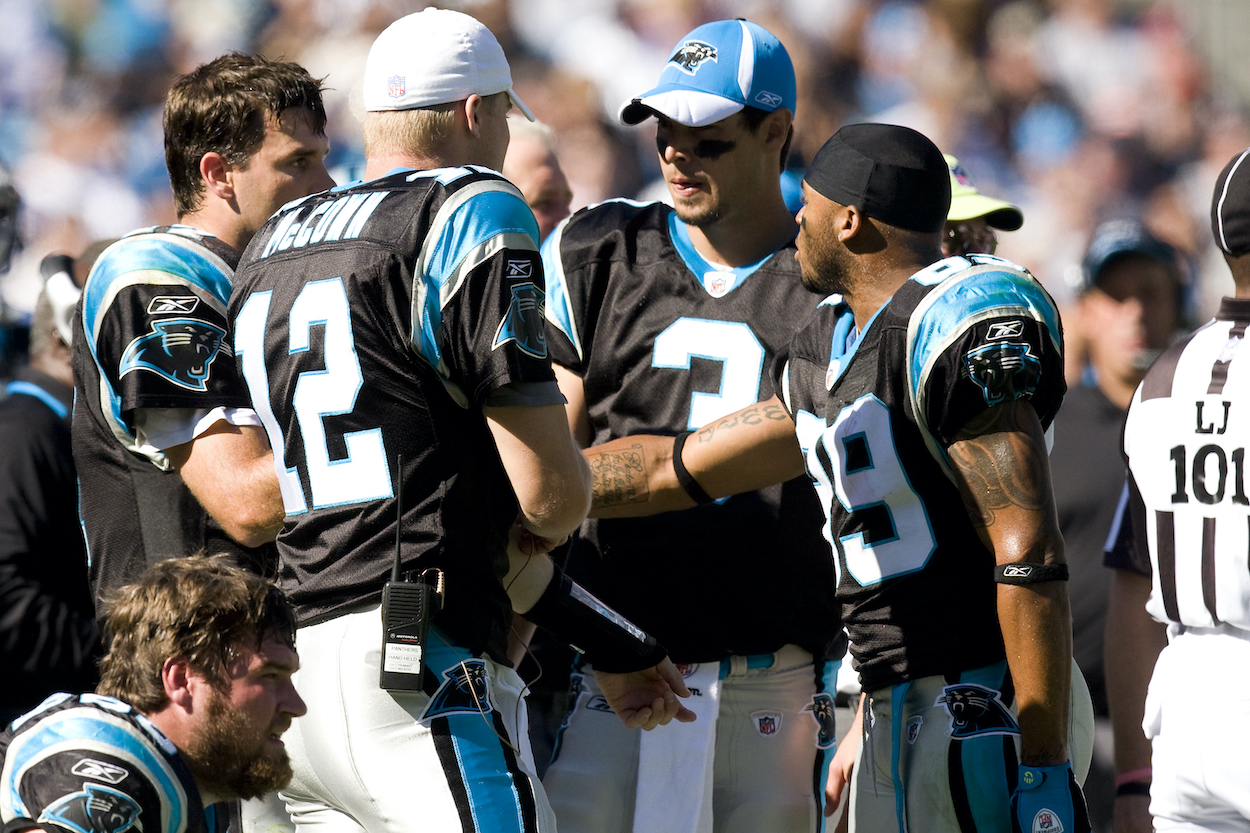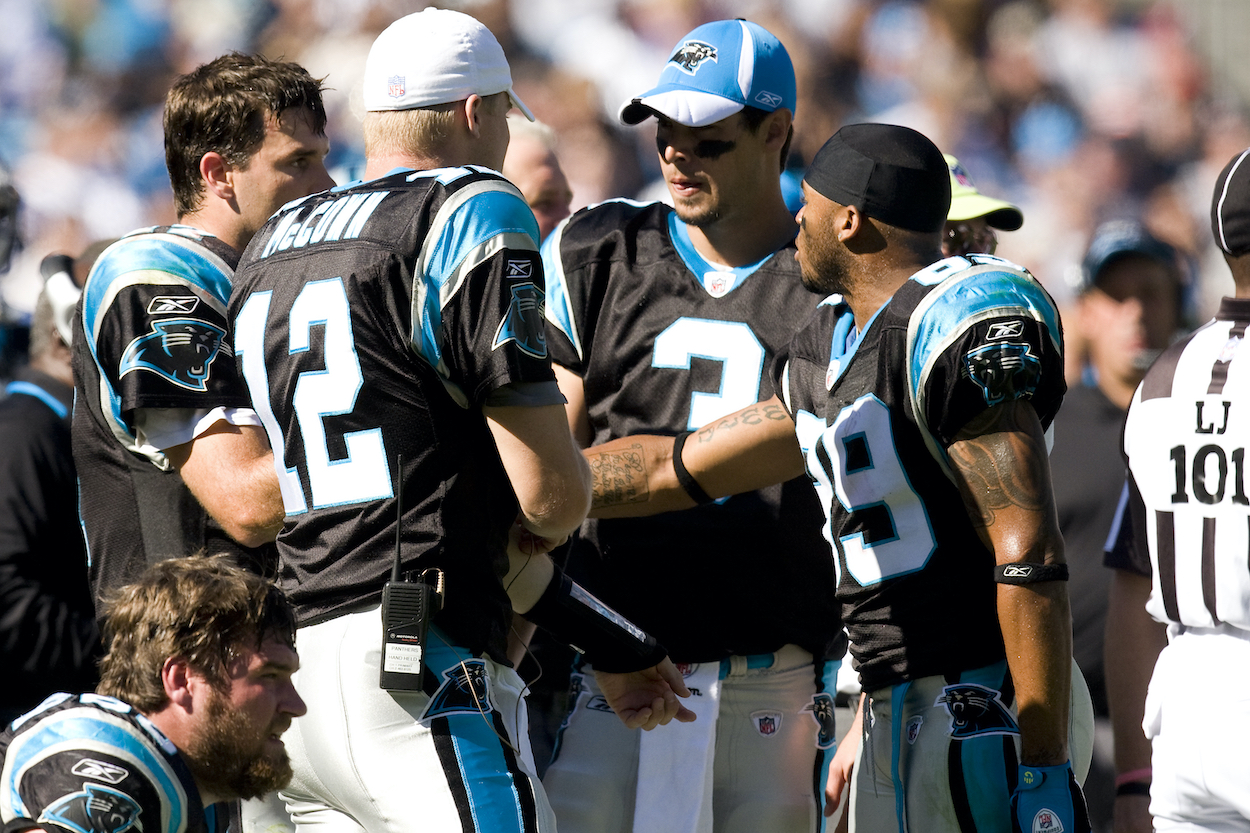 The news of Houston zeroing in on McCown wasn't met with much positivity from fans and media pundits alike, but former Pro Bowler Steve Smith looks at the situation a different way.
Smith was teammates with McCown on the Carolina Panthers, and the two remain good friends today. In a recent interview with Aaron Wilson of Pro Football Network, Smith endorsed McCown for the job and gave some compelling reasons why.
"Josh sees the game the way quarterbacks see it, a certain way, and they have so many responsibilities," Smith said.
"I like Josh. He's been on so many teams that he knows half of the offenses in the league because he's been around a lot of teams as the backup. He's assisted in developing the quarterbacks to see it a certain way. I think he's helped coaches with game plans. It's an advantage for a coach to have been a backup quarterback. Let's be honest. When I see a backup quarterback get in the game, at some point, he will reveal why he's a backup."
Backup quarterbacks don't get much respect around the NFL, but Smith says those are exactly the minds you want as a head coach.
The true essence of a backup's value is because they study so much that they have to be a second pair of eyes for the quarterback, the coach, and the offensive coordinator. That's a unique responsibility. Not everybody is built for it, but backup quarterbacks have a unique advantage in studying the game and knowing so much. Frank Reich, Doug Pederson, Jason Garrett, they were all backup quarterbacks. They've seen the inside of the game. It doesn't surprise me at all that Josh is being considered for a head coaching job.

Steve Smith
Smith's got a point. Maybe the Texans are brilliant for chasing McCown, and the other 31 teams are actually the idiots.
Don't ask Smith to join his staff
Smith would love to see his former teammate and longtime friend land the Texans job this offseason, but don't even think about asking him to join the staff.
"I know Josh in a way that's a little bit different. Josh is my guy. We talk a lot. We have familiar stories with our families. We've had ski trips together, barbecues," Smith said "Me and him are good friends, but I'm a realist and I'm not going to lie for him. I know how good he is and how much he knows about this game. I told him, (laughing) if he needs a receivers coach, don't call me."
If McCown does end up getting the job, Smith will be one of the first to congratulate him.
Like Sportscasting on Facebook. Follow us on Twitter @sportscasting19.