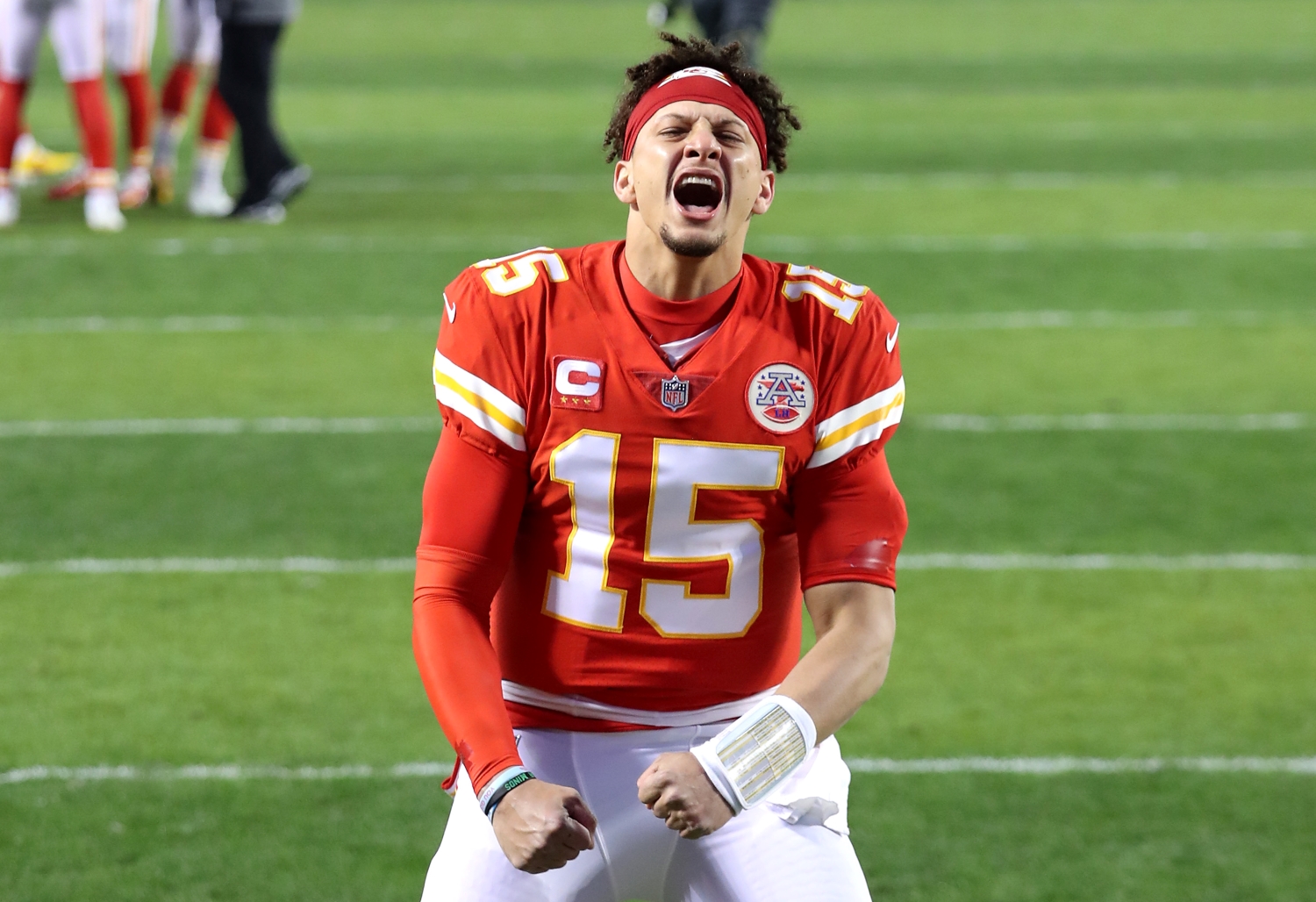 The Kansas City Chiefs Just Secured an $80 Million Protection Plan for Patrick Mahomes
The Kansas City Chiefs just secured an $80 million protection plan for Patrick Mahomes. But general manager Brett Veach will have to do more than sign Joe Thuney in order to fix the team's shaky offensive line.
The Kansas City Chiefs lost Super Bowl 55 largely because their offensive line failed to give Patrick Mahomes time to throw. But just days after cutting ties with two longtime starters, the reigning AFC champions have secured an $80 million protection plan for the most valuable asset in the NFL.
But that doesn't mean general manager Brett Veach can afford to sit back and celebrate landing a prized free agent. Because if the Chiefs don't continue investing wisely up front, Mahomes doesn't stand a chance of winning a second Super Bowl ring anytime soon.
The Chiefs have no choice but to reshuffle their offensive line
The Chiefs didn't have either of their veteran starting tackles available for Super Bowl 55. Unfortunately for Patrick Mahomes, he suffered the consequences of not getting adequate protection in the biggest game of the season.
And when Kansas City takes the field this fall, the star quarterback will have plenty of new faces in the huddle.
On March 11, the Chiefs officially released Eric Fisher and Mitchell Schwartz. The former developed into a Pro Bowl left tackle after arriving as the No. 1 pick of the 2013 NFL draft. The latter earned multiple All-Pro honors during his five-year stint with the AFC West franchise.
However, with both players coming off major injuries, the Chiefs elected to cut ties with the two well-respected veterans. Releasing Fisher and Schwartz also freed up about $18 million in cap space.
That same day, the NFL Network's Tom Pelissero reported starting center Austin Reiter is expected to sign with another team in free agency.
With three trusted teammates seemingly set to protect other quarterbacks in 2021, Mahomes desperately needs Kansas City to overhaul a group that broke down as the season wore on.
Kansas City just secured an $80 million protection plan for Patrick Mahomes
The Chiefs locked up their biggest stars to lucrative deals last offseason. On Monday, they officially secured a commitment from a player who spent the last five years playing for one of their biggest rivals: Joe Thuney.
Widely viewed as the best guard available, he played the 2020 season on the franchise tag. However, the New England Patriots did not use the tag a second time to retain his services. Although Albert Breer recently reported the two sides had reopened conversations about a long-term deal, Thuney will no longer play football in Foxborough.
Instead, the 28-year-old will take his next NFL snap as a member of the Chiefs.
According to a tweet from his agent, the two-time Super Bowl champion has agreed to join the Chiefs on a five-year deal. The NFL Network's Ian Rapoport later reported Thuney's $80 million contract includes $32.5 million fully guaranteed across his first two seasons in Kansas City.
Needless to say, he scored a substantial and well-deserved raise. And by making Thuney a very wealthy man, the Chiefs just secured an $80 million protection plan for Patrick Mahomes.
But even after landing an elite lineman, Brett Veach still has more work to do.
Will Joe Thuney's contract prevent the Chiefs from filling other holes?
Joe Thuney's $80 million contract represents a massive investment in Patrick Mahomes' future. After all, the Chiefs can't afford to put their biggest star at risk by going cheap along the offensive line.
Assuming he picks up where left off in New England, Thuney should have no trouble living up to his lucrative deal. Capable of playing guard, tackle, or center, his versatility should come in handy if Kansas City experiences more injury woes.
Meanwhile, Thuney has never missed a game since he entered the league as a third-round pick in 2016.
However, signing the former Patriots star doesn't solve all of the Chiefs' offensive line problems.
If Thuney remains at guard, that still leaves Kansas City shorthanded at critical spots. Will Veach explore the free-agent market to find a new starting center? Or do the Chiefs have to go younger and cheaper by using a draft pick to address that need?
Plus, it remains to be seen how Kansas City approaches the two tackle positions. Will limited financial flexibility force the Chiefs to get creative to fill the voids left behind by releasing Fisher and Schwartz? Again, relying on young, unproven players over battle-tested veterans represents a huge risk for a team with the highest-paid player in NFL history under center.
So as much as landing Thuney helps, the Chiefs clearly have many more boxes to check off (and more offensive linemen to acquire) as the offseason continues.
Like Sportscasting on Facebook. Follow us on Twitter @sportscasting19.