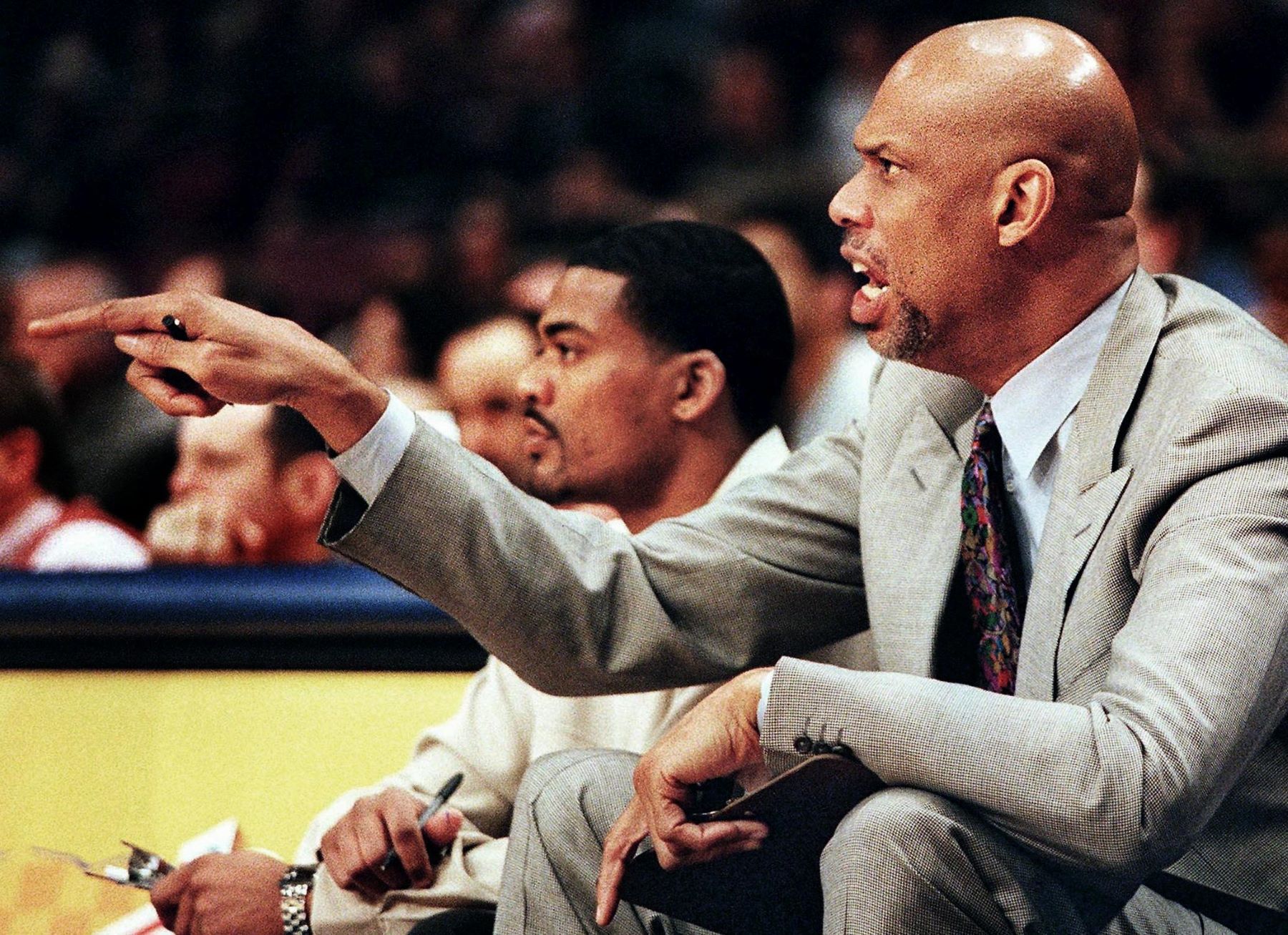 Kareem Abdul-Jabbar Ruined His Chances of Head Coaching an NBA Team Due to His Lack of People Skills
The reason that Kareem Abdul-Jabbar was never given a head coaching job in the NBA is assumed to be due to his lack of people skills and cold personality.
The greatest player to ever grace NBA is Kareem Abdul-Jabbar, beyond Bill Russell or even Michael Jordan. One of the many great reasons is his invention and later perfection of the skyhook shot. Throughout the history of the NBA, no other player has been able to invent a shot as effective and lethal as Kareem Abdul Jabbar. Additionally, he has scored more points (38,387) compared to Karl Malones (36,928) and Michael Jordan (32,292). Abdul-Jabbar showed interest in coaching back in 1995 even though his chances were limited despite his achievements. So, why was he denied a head coaching job in the NBA?
How the assistant coach landed his first job as a head coach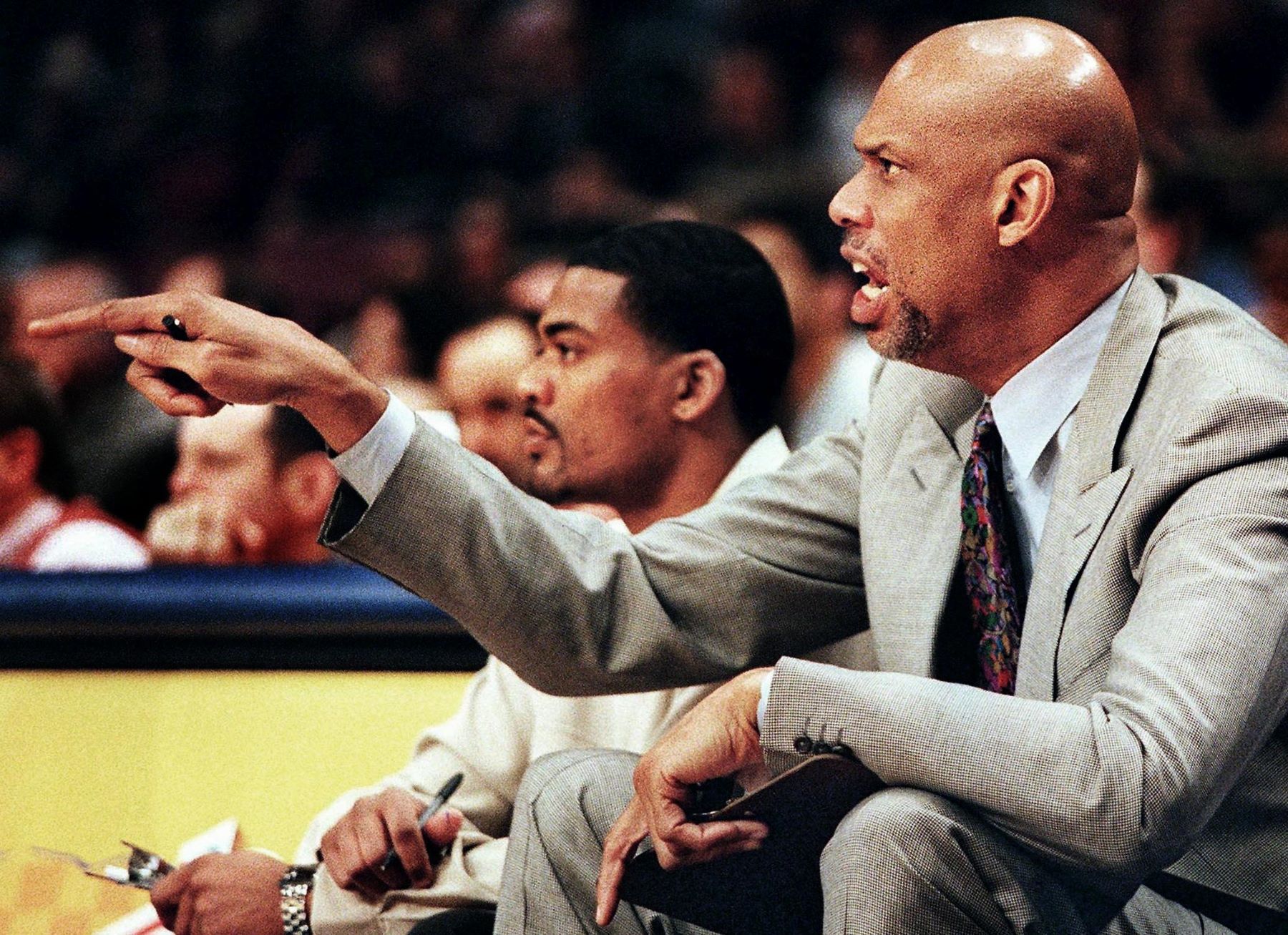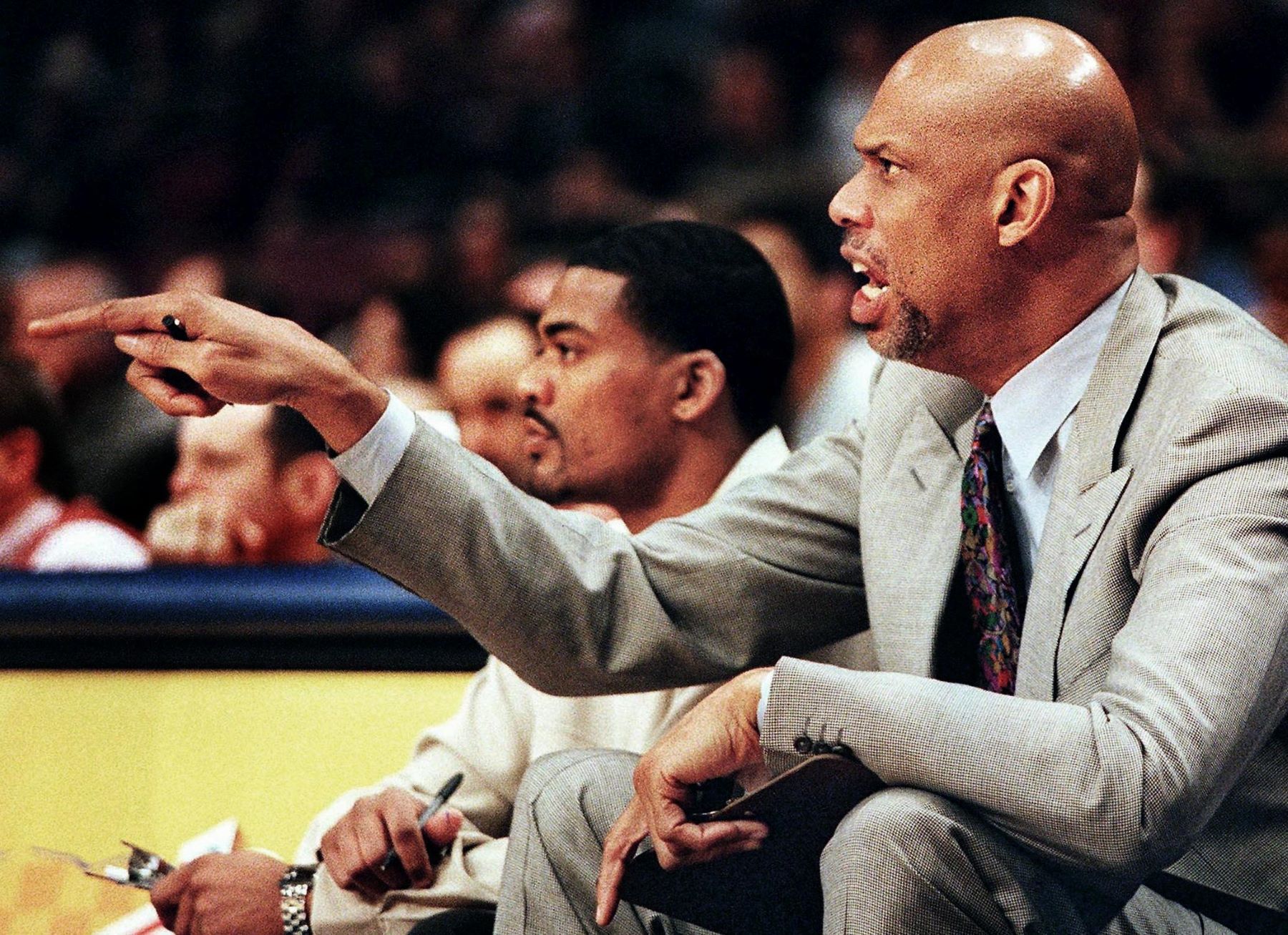 Kareem Abdul-Jabbar joined the Los Angeles Clippers in February 2002 as an assistant coach. He was tasked with coaching and motivating the players and, most importantly, helping Michael Olowokandi, Clipper's seven-foot center. At the time, he was under interim coach Jim Todd.
According to the LA Times, the hiring of Abdul-Jabbar followed the firing of former coach Chris Ford. Later, assistant coach Dennis Johnson announced that Abdul-Jabbar would not be returning next season. The Clippers ended the season with a losing record of 15-67 worst ever in the NBA history, according to Basketball-Reference.
According to The Oklahoman, Abdul-Jabbar landed his first job as a head coach with the Oklahoma Storm in the USBL (United States Basketball League) in 2002. He said that in his new position, he would simplify the game. The following season he was able to lead the USBL to the championship. A year later, Abdul Jabbar could not secure a position as the head coach for Columbia University, according to ESPN. He also was interested in returning to the Milwaukee Bucks as a coach, according to Yahoo Sports.
Kareem Abdul-Jabbar's price for his lack of people skills
When Kareem Abdul-Jabbar used to play, he established a status of being reserved and grumpy. Kareem avoided expressing himself to journalists, which left a notion that he disliked them. Abdul Jabbar ignored journalists that offered him an enthusiastic reception and even embraced him. He repudiated, stopping to glance through a newspaper when conversing with the journalists.
In the eyes of many basketball fans, Kareem's lack of respect for journalists, or his timidity, may have contributed to the NBA's lack of training opportunities for him. Kareem acknowledged that he had difficulties changing his way of thinking. He did not realize that his shyness would harm his coaching possibilities. 
Kareem paid the price heavily for being an introvert. He did it subconsciously and did not realize its impact on people. Kareem viewed journalists as if they were going to meddle in his business. Since Kareem started soliciting for a coaching job in 1995, he only managed to secure minor assistant jobs in the NBA and significant coaching connections in small professional associations. 
NBA teams remained resistant to giving Kareem a leading coaching position, dreading that he did not have the required people skills. Since his playing time, he has significantly improved, but it is hard to forget the past. 
Kareem's history of activism
Kareem Abdul-Jabbar said his social recognition began early developing by learning about the Harlem renaissance, a societal motion motivated by outstanding black producers, authors, and intellectuals such as Louis Armstrong. Kareem acknowledged that people dwelt on minor demonstrations rather than that black Americans were too liable to be killed at any minute, according to AARP. He adamantly advocated for a change in people's perspectives.