Kareem Hunt Trade Request: Ranking the 3 Best Landing Spots for the Browns RB
What are the best trade destinations for Kareem Hunt?
The Cleveland Browns were already dealing with enough drama this offseason thanks to Deshaun Watson's ongoing legal battle and pending suspension. That drama has only ramped up this weekend, though, as star running back Kareem Hunt requested a trade from the team as he continues his holdout in search of a new deal. Mary Kay Cabot of Cleveland.com was the first to report the news.
According to Cleveland.com, the Browns have declined Hunt's request. They want him to play out the final season of his two-year, $12 million deal, but Hunt has made it clear he wants a new contract or a new team by the start of the 2022-23 season.
So, if the Browns do end up granting Hunt's request, let's rank the three best trade destinations for the 27-year-old RB.
1. Buffalo Bills
The Bills are going all in this season in hopes of bringing their rabid fan base a Super Bowl for the first time in franchise history. Considering running back is probably the weakest position group on the team, it wouldn't be a surprise if Buffalo went on the hunt (no pun intended) for an upgrade that would put this roster over the top.
Hunt would immediately step in as the No. 1 RB in front of Devin Singletary, Zack Moss, and James Cook. Not only would it offer him an increased workload, but it would also give him the best chance to win a championship. The Bills are already the betting favorites to win the Super Bowl in 2023, but adding Hunt would only increase those odds.
2. Arizona Cardinals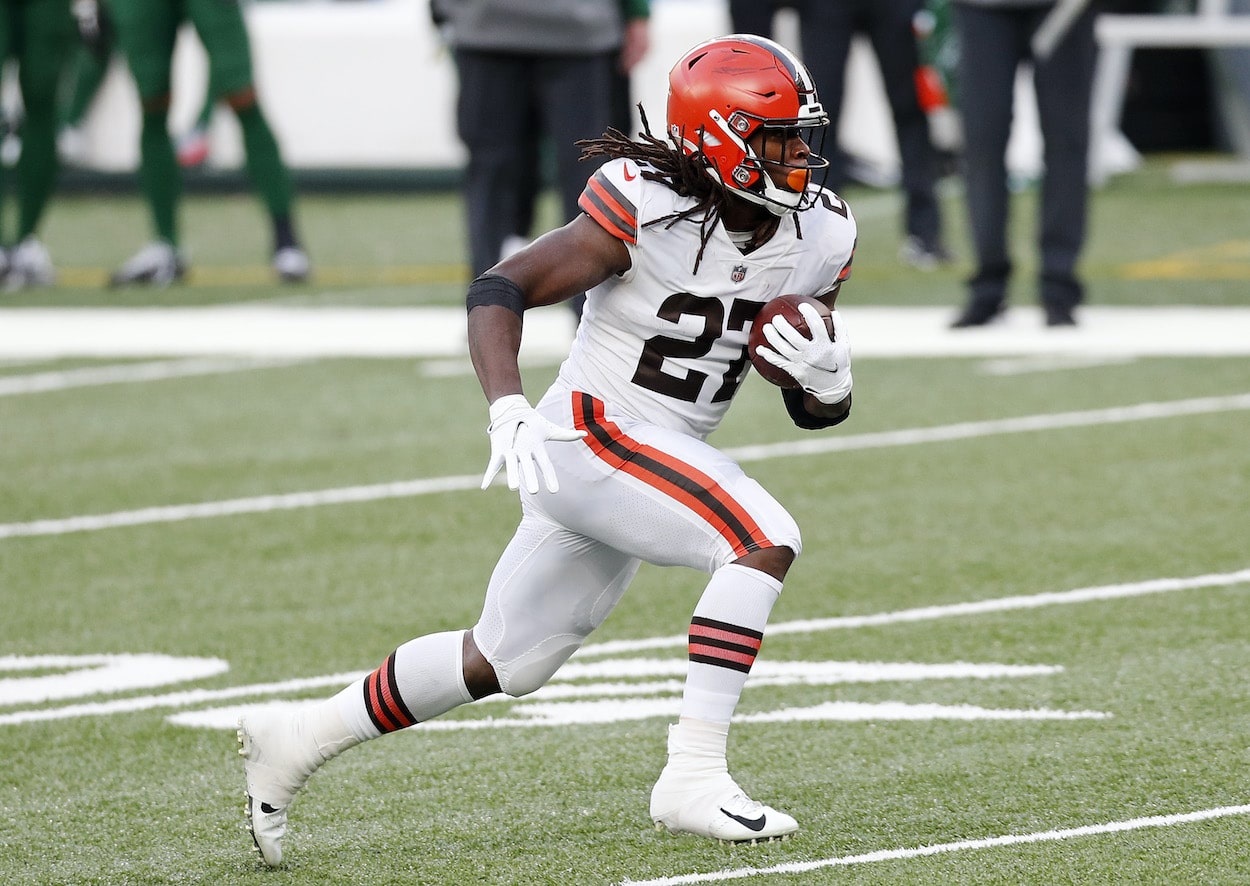 The Cardinals are fairly thin at running back with Chase Edmonds leaving town to join the Miami Dolphins. James Conner figures to be the workhorse starter, while Darrel Williams and USC rookie Keaontay Ingram will back him up this season.
Doesn't a 1-2 punch of Conner and Hunt sound a bit more promising than that?
This wouldn't give Hunt the clear starting job he may be searching for, but it'd be hard to find a better RB duo in the NFL. With Kyler Murray under center, Arizona would have the upside to lead the league in rushing if it lands Hunt.
3. Kansas City Chiefs
Who doesn't love a nice reunion?
Hunt led the NFL in rushing yards in 2017 when he was a rookie with the Chiefs, and it might make sense for Kansas City to bring him back and reunite him with Patrick Mahomes. Clyde Edwards-Helaire has been good, not great, for the Chiefs, and Jerick McKinnon and Ronald Jones aren't anything special as backups.
With Tyreek Hill now in Miami, the Chiefs could use a flashy weapon like Hunt to add another dimension to this offense. Run it back!
Like Sportscasting on Facebook. Follow us on Twitter @sportscasting19.