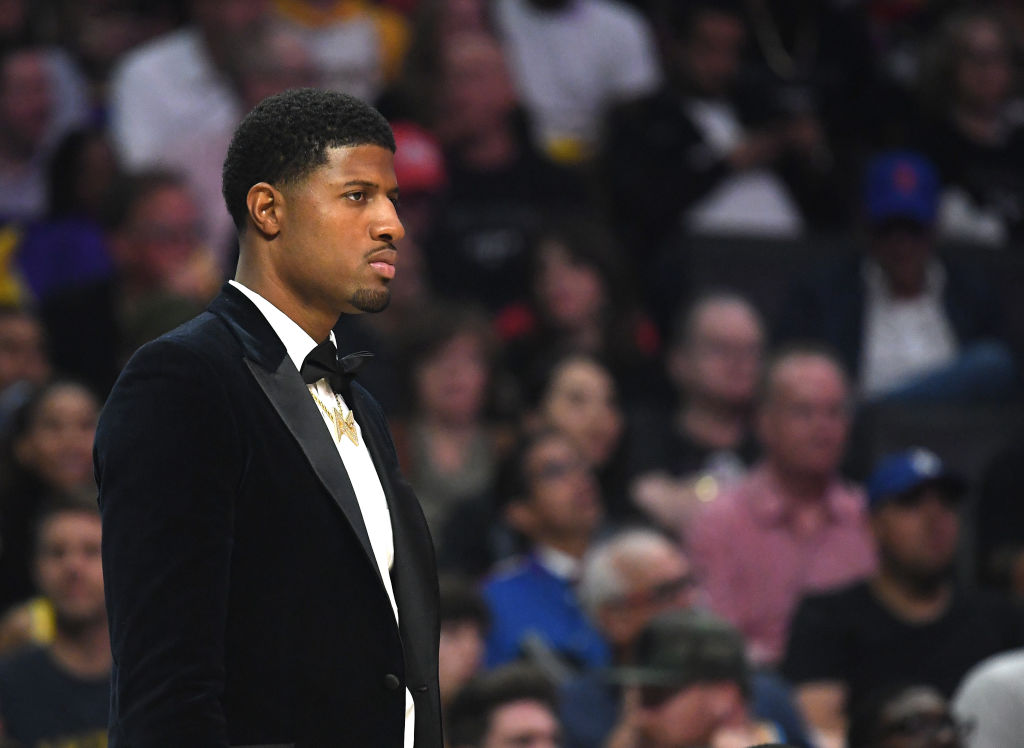 Keeping Paul George out of the All-Star Game was the Right Move, and he and the Clippers Probably Don't Care
Keeping 2019 NBA MVP finalist Paul George out of the All-Star game might seem wrong, but it's the right move for him and the Clippers.
Was Los Angeles Clippers forward Paul George an All-Star snub? After putting up MVP caliber numbers last season and joining a better team in the Clippers, many thought he would easily pick up his seventh All-Star Game selection, but that wasn't the case.

Many fans were shocked to find George off the All-Star team, but we figured he wouldn't make the final cut. Let's take a look at George's season, why keeping him off the team was the best decision, and why it might help him and the Clippers in the long run.

Lack of appearances hurt Paul George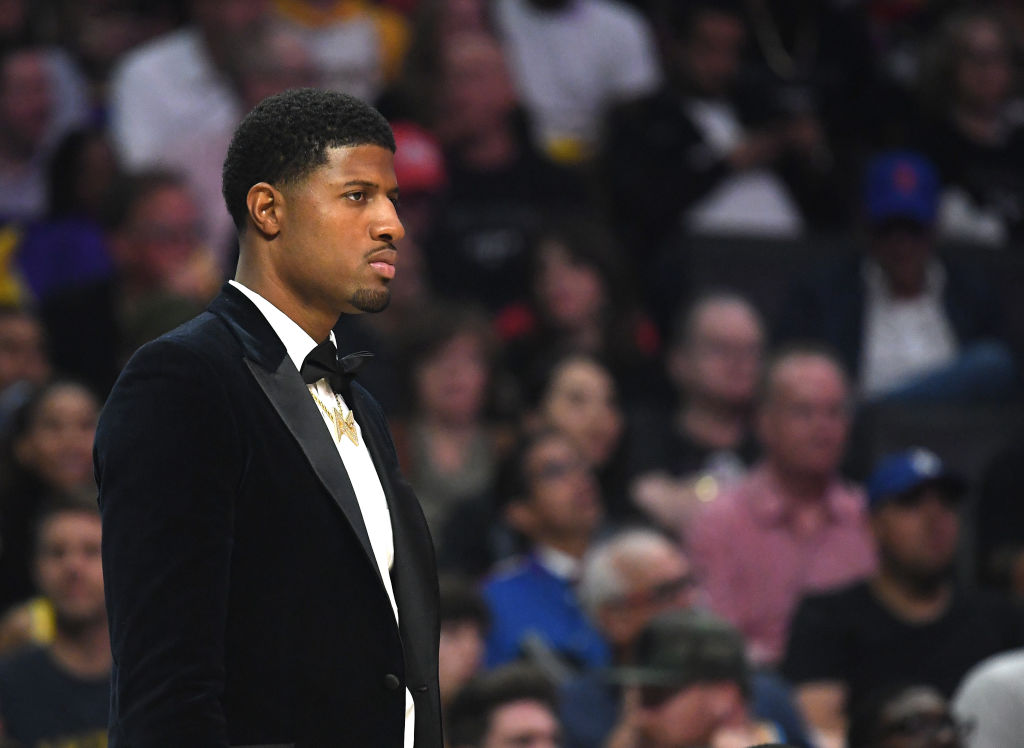 When you look at George's season, there's a steep drop-off compared to 2018-19. He was a top-5 player last year for the Oklahoma City Thunder, averaging a career-best 28 points per game. Teaming up with Kawhi Leonard, Patrick Beverley, and a roster only missing one piece from last year's No. 8 seed should have made things easier for George.

Instead, he was forced to miss games early due to injury rehabbing and load management. At the time of this writing, he has appeared in just 34 games of 55 this season, with the team going 23-11. 

There isn't much a player can do about injury and rehab — if you're hurt, you need to do everything possible to get back to 100%. However, many around the league are divided on the issue of load management. No matter how you feel about load management, Paul George has played in less than 62% of the Clippers' games so far this season.
There were more deserving players
No matter how many games he plays, Paul George is a star, but the Western Conference is loaded with talented players this season. Several young players in the All-Star game worked hard to earn their roster spots.

The players that stand out the most on the Western Conference reserves list are Brandon Ingram of the New Orleans Pelicans and Donovan Mitchell of the Utah Jazz. Both players received their first All-Star nod this season.

Ingram has played in 47 games and is averaging 24 points and six rebounds per game. As the focal point of the Pelicans' offense, he is a prime candidate to win Most Improved Player of the Year.

Mitchell has only missed a handful of games this year for the Jazz, and he is looking at a very good stat line of 24-4-4. His explosiveness and ability to throw down amazing dunks will be a welcome addition to the All-Star game.

Another former All-Star in the same boat as Paul George
George isn't the only multiple-time All-Star that not headed to Chicago. The Brooklyn Nets expected point guard Kyrie Irving to hold down the fort until Kevin Durant returns for the 2020-21 season after tearing his Achilles in last year's NBA Finals. Unfortunately, Irving hasn't been healthy enough to stay on the floor, appearing in just 20 games this season; the Nets logged 53 games before the All-Star break.
When he has been on the floor, there's no doubt he is putting up All-Star numbers (27-6-5), but not being available for a majority of the season really hurt his chances.

Why it's OK for George to miss it, and why he won't care
We think the general managers and coaches that select the All-Star reserves have to put into account a player's entire body of work heading into the break. If you miss roughly 40% of the games for your team, can you really claim to be an All-Star?

When the season is all said and done, we don't think George or the Clippers brass will be too sad about him missing the All-Star game if it means hoisting up the NBA championship.

The Clippers season has been built around injury rehabs and load management for their two top stars, and we expect them to make a deep run in the playoffs if both Leonard and George are healthy.