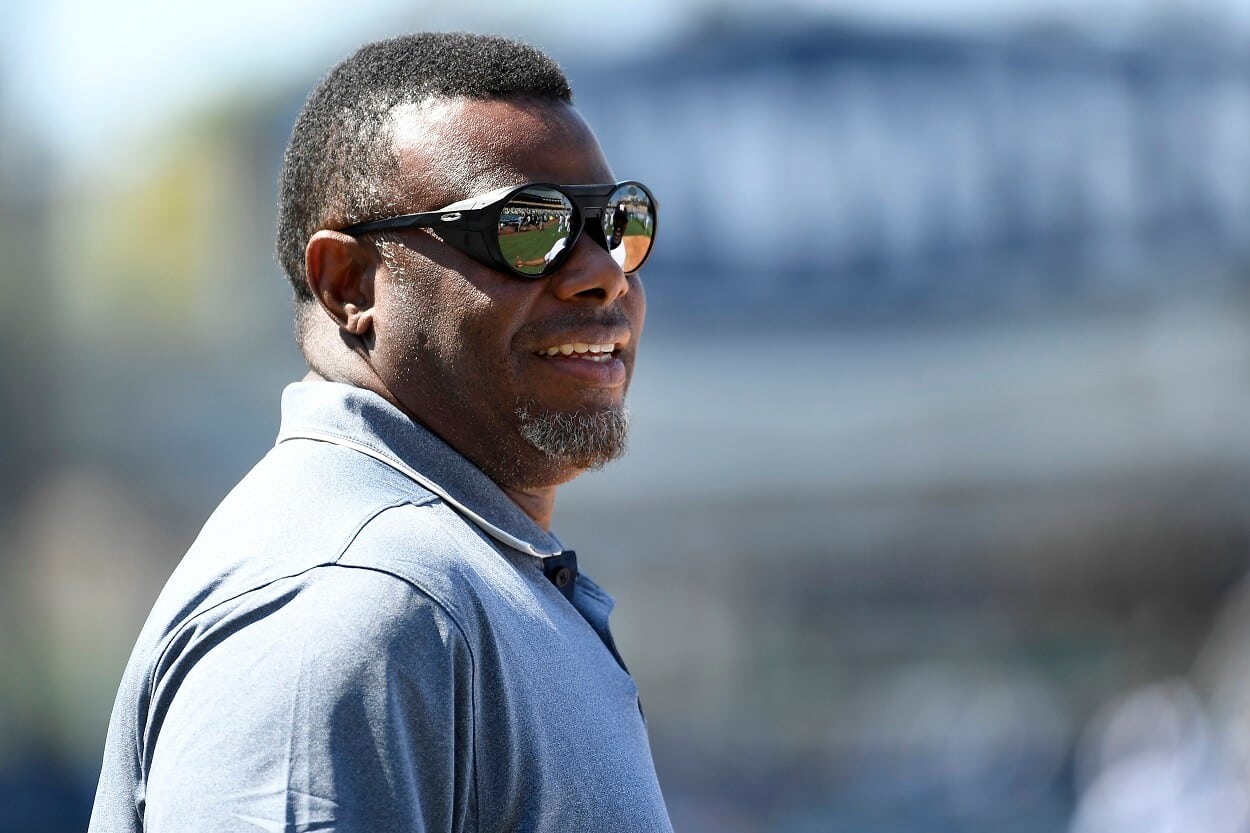 Ken Griffey Jr. Is Set to Collect More Money From the Reds in 2023 Than All But Two Players on the Current Roster
Ken Griffey Jr. will have one of the highest salaries for the Cincinnati Reds in 2023.
There's no question that Ken Griffey Jr. is one of the greatest players in Major League Baseball history.
In 22 big-league seasons with the Seattle Mariners, Cincinnati Reds, and Chicago White Sox, the second-generation superstar had a slash line of .284/.370/.538 with 2,781 hits, 630 home runs, and 1,836 runs batted in. And the accolades he accrued throughout his career were many, as Griffey was an American League MVP, a 13-time All-Star, a 10-time Gold Glove Award winner, and a seven-time Silver Slugger Award winner.
He's a member of the Mariners Hall of Fame, the Reds Hall of Fame, and was elected to the National Baseball Hall of Fame in 2016, receiving 99.32% of the vote in his first year on the ballot. At the time, it was the highest percentage of all time and still ranks third behind only New York Yankees legends Derek Jeter (99.74%) and Mariano Rivera.
While now 53 years old, Junior still has that sweet swing that took him to the Hall of Fame, which he gladly showed off during the World Baseball Classic, where he served as the hitting coach for Team USA. And if you need proof, just look how jazzed Mike Trout was watching Griffey take BP.
Wait, what?
Ken Griffey Jr. will collect more money from the Reds in 2023 than all but two players on the current Cincinnati roster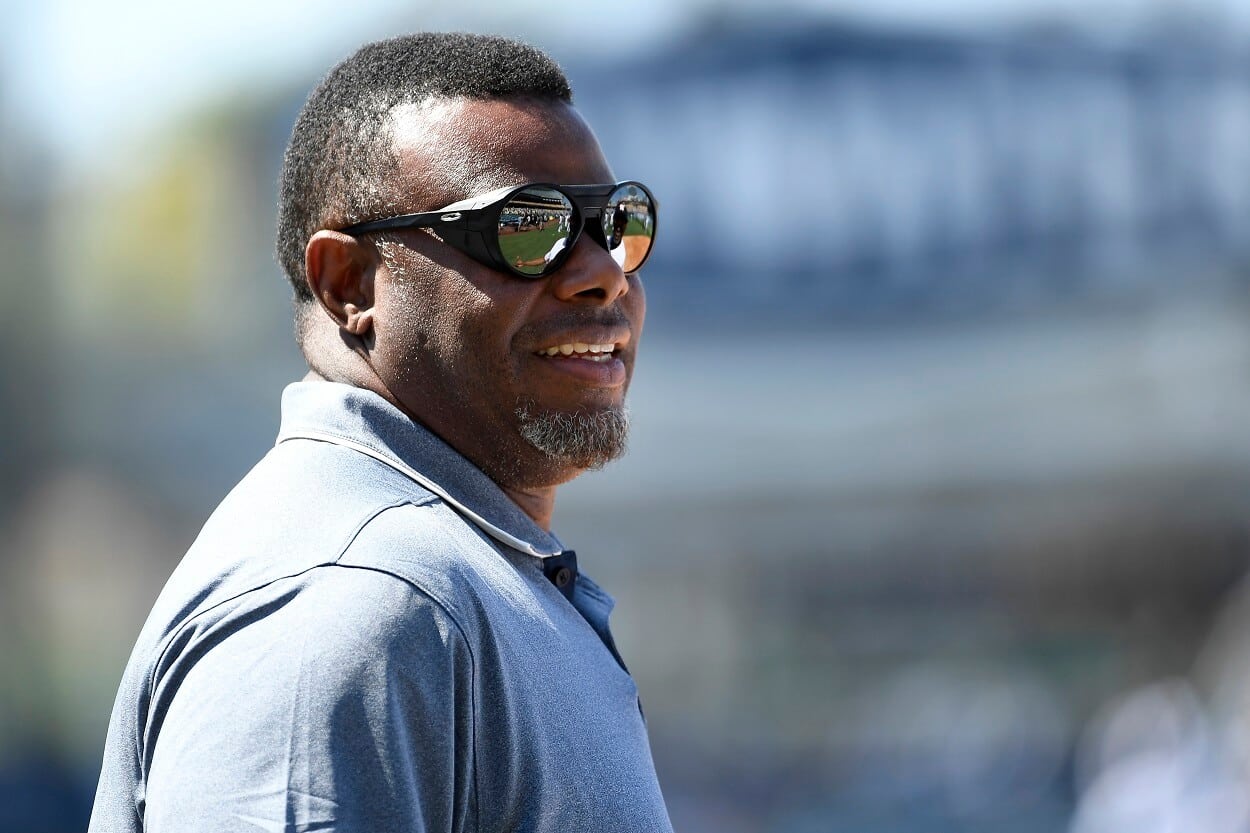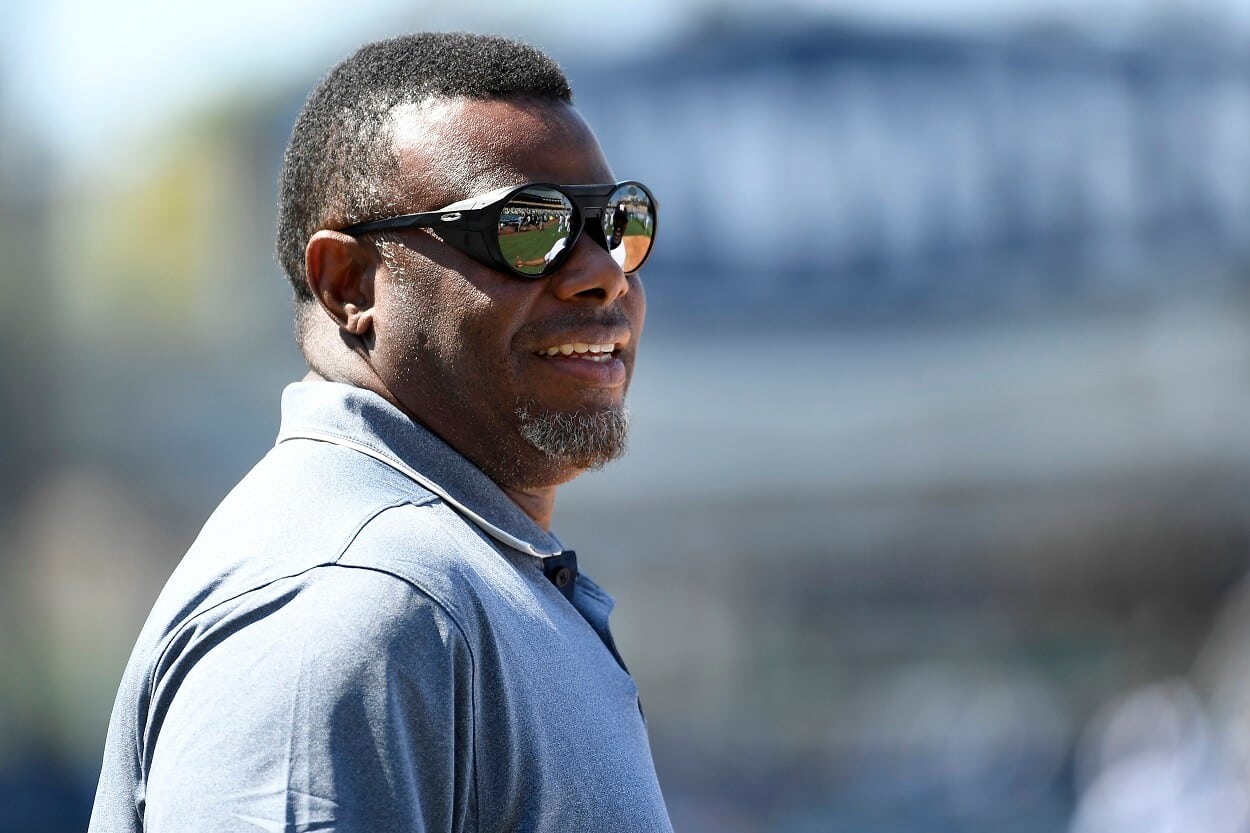 After the Reds acquired Ken Griffey Jr. in early 2000 in a blockbuster trade with the Mariners, the two sides agreed on a nine-year contract extension worth $116.5 million.
As part of the agreement, however, Griffey agreed to defer $57.5 million at four percent interest, with payments beginning in 2010 and ending in 2025. What that means is that for the last 13 years, the Reds have been paying Junior $3,593,750 per season, which is exactly the amount he'll earn again from Cincinnati in 2023.
What that also means is that, according to Spotrac, only two players on the current Reds roster will make more than Ken Griffey Jr. this season. Of course, there's six-time All-Star Joey Votto, who's set to collect $25 million. And then there's Wil Myers, who'll earn $6 million. That's it.
Now, there's also the matter of the $22 million owed to Mike Moustakas, who was released by Cincinnati in January and is now a member of the Colorado Rockies. But you get the point.
Eat your heart out, Bobby Bonilla.