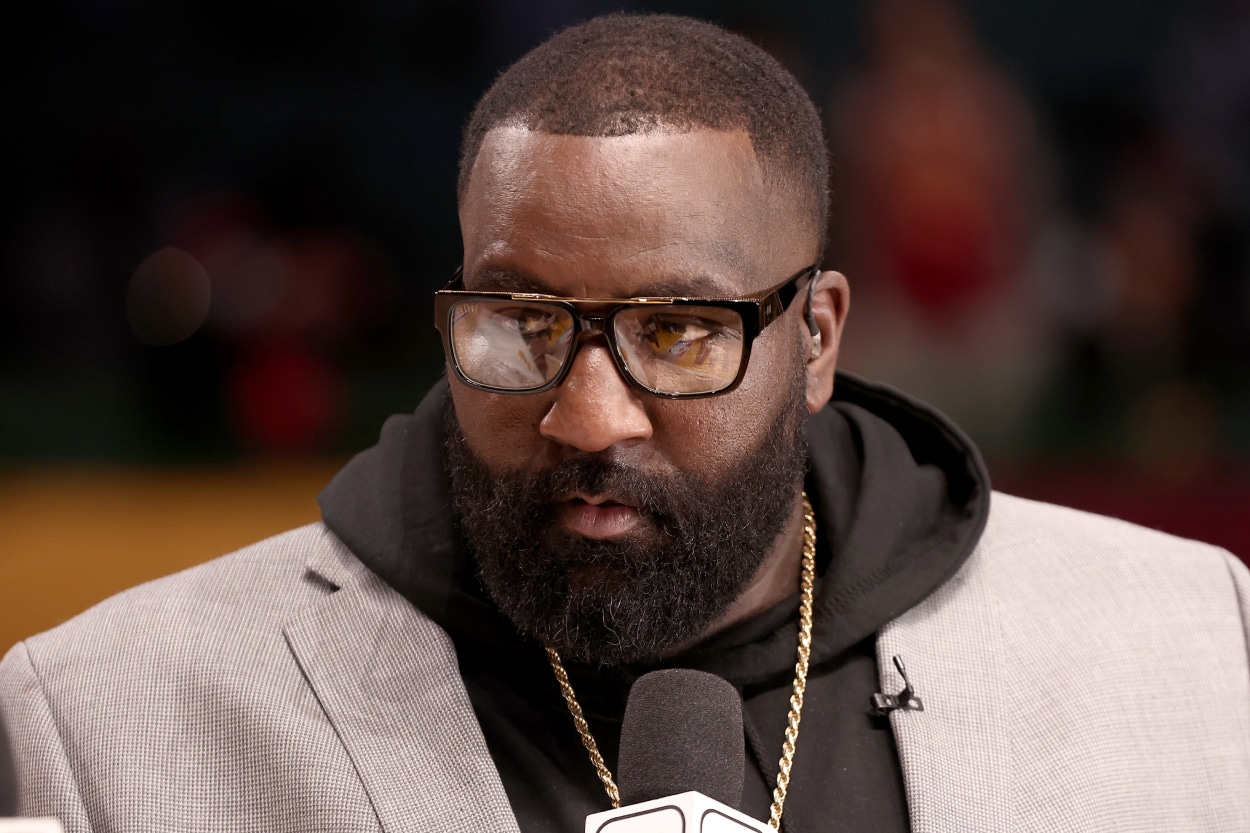 Kendrick Perkins Posts, Then Deletes, Profanity-Laced Response to Draymond Green, Who Went Too Far This Time
Kendrick Perkins fired off a profanity-laced response to Golden State Warriors Draymond Green.
Each time Draymond Green does something, he makes himself look even more foolish. Whether it's his antagonistic playing style against the Boston Celtics in the 2022 NBA Finals or trying to talk smack to Kendrick Perkins on his podcast, Green embarrasses himself. This time, however, he went too far.
Perkins fired back with a since-deleted, profanity-laced response to Green's latest comment.
Draymond Green went too far with his comments to Kendrick Perkins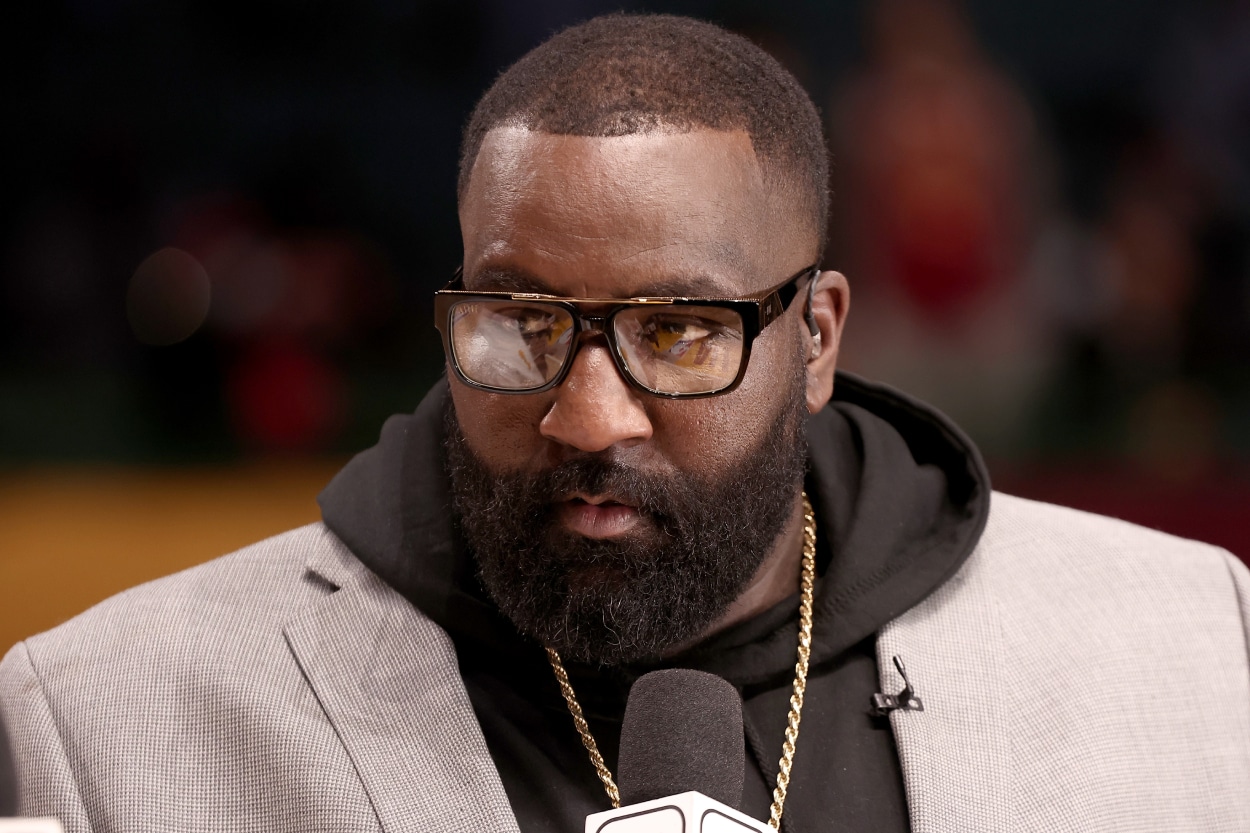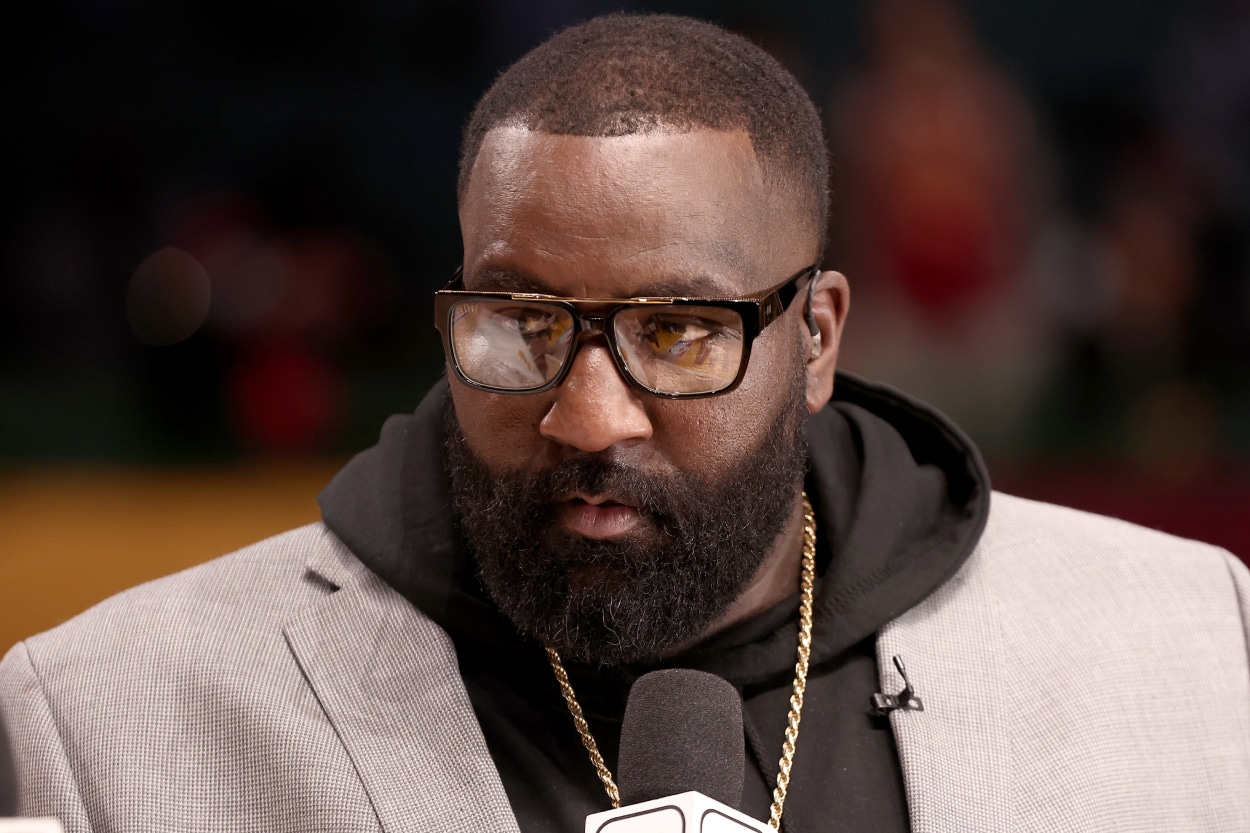 Green got the last laugh as his team won their fourth championship since 2015. During the NBA Finals, however, Green had been the target of everyone's laughter. He hadn't played well, and several in the media pointed it out.
Green was flat-out awful early in the series with the Celtics. Celtics fans ripped him in Boston, showering him with boos and plenty of "F*** you Draymond" chants throughout Game 3. Many in the media, including Perkins, called him out for his poor play.
After Green rode the coattails of Stephen Curry to his fourth championship, Green took to his podcast and called out some of those "talking heads" who criticized him. Green blasted Skip Bayless, saying he never played the game. He then crossed the line when addressing Perkins via Green's podcast.
"Kendrick Perkins, you act like this clown (Bayless), and it's baffling to me," Green said. "He could never be you, you know why he could never be you? Cause he's never done it. You go up here acting like him, you don't have to do that, buddy. You played, you did it, go talk about it. Or can you not? I'd hope that you can. With all these hot takes you make, you should be able to.
"You don't have to act like that, my man, you don't have to go up there — you're going from being enforcer to coon. How does that happen? At least you act like an enforcer. I didn't really ever take you for one."
Perkins fired back at Green in a since-deleted post
Calling Perkins a coon crosses the line. Green's comment riled up Perkins, who fired back without holding back.
"Hey, Draymond, you good? The f*** wrong with you?" Perkins said. "Didn't you just win your fourth championship? What the f*** you worried about me for? What, you mad?
"You mad cause I'm doing it my way and it's happened to work? I'm doing it my way. I ain't gotta do it your way. I'm doing it my way.
"But look, forget the old media. Forget the new media. I'm gonna stand by the old law, right? And the old law says, hey man, all that disrespect and all that s**t of calling somebody a coon, man, you got me f****d up!
"Ain't nothing a coon about me. Ain't no, coon, ain't none of that straight up. And here's the thing, right? We all know, dog, we all know you all bark and no bite. We know this. The NBA brothers know this. A lot of them that's talking behind you — behind your back with the whispers, they know this. They know you not gonna do nothing. This is proven. This is facts. We know that.
"So, one, stop with all the tough talk. You could talk about me as an ESPN analyst, you could talk about my takes. You could talk about everything you want to do. I don't give a f*** about that, but what you not gonna do is you not gonna disrespect me and call me no motherf*****g coon."
Perkins went on and on. He deleted the video after thinking twice about it, saying, "I took my post down addressing Draymond Green out of respect for my company and colleagues I work with every day, but I was heard loud and clear."
That he was.
Like Sportscasting on Facebook. Follow us on Twitter @sportscasting19 and subscribe to our YouTube channel.