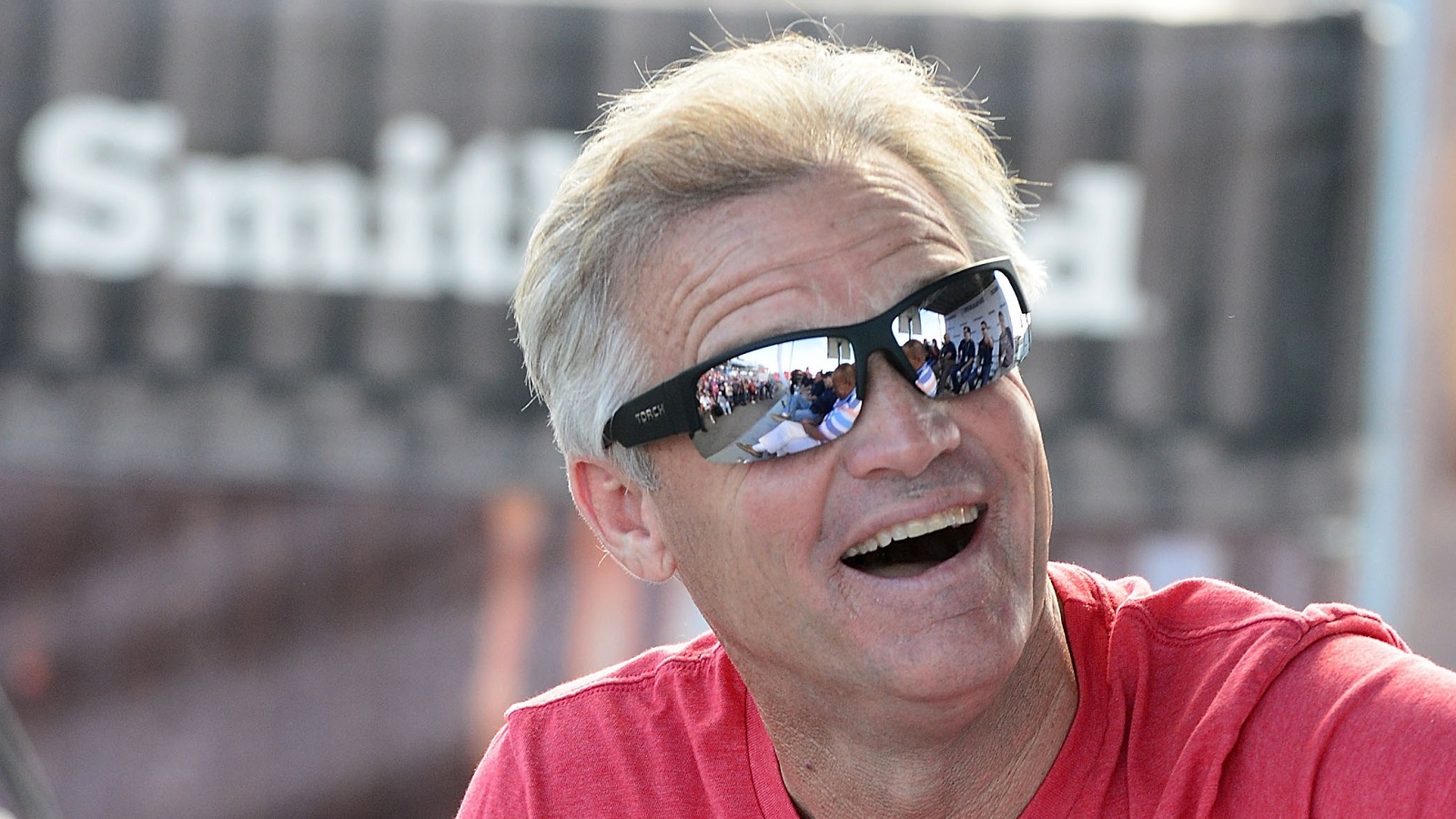 Kenny Wallace Said Something Nice About Danica Patrick and Predictably Received Blowback
Kenny Wallace should have known better, but saying anything about Danica Patrick that isn't critical of the retired NASCAR and IndyCar driver will draw angry reactions.
Long-retired NASCAR driver Kenny Wallace is the latest to discover that no good deed goes unpunished if it involves saying something nice about Danica Patrick.
While it's fair to point out Patrick's general lack of success as both an IndyCar and NASCAR driver, she continues to draw the scorn of people who presumably are offended she has the audacity to still be breathing.
NASCAR fans want to know what's on Kenny Wallace's mind
There are two things to note about Kenny Wallace's Twitter account. First, the man has 352,000 followers, which is impressive considering that he stopped driving in the NASCAR Cup Series before most of us knew what "social media" was. Second, he has a stream-of-consciousness approach to posting, which means you're going to get his unfiltered thoughts, for better or worse.
Wallace, 56, also has more than 18,000 people following him on his YouTube channel, and his take on the NASCAR penalties against Brad Keselowski racked up 40,000 views in less than a day.
All in all, that's impressive reach for a driver who retired from NASCAR in 2015 winless in 344 Cup Series starts for a seemingly impossible 19 different racing teams and with just nine victories in 547 Xfinity Series appearances. He last brought home a checkered flag in 2001.
That doesn't mean that the St. Louis native doesn't know his way around a track and the people who are racing on it. He's not afraid to dish inside information or an opinion, which is why he continues to enjoy such popularity on social media.
Kenny Wallace said something nice about Danica Patrick and received blowback
Danica Patrick's own motorsports resume practically makes Kenny Wallace a Hall of Fame candidate by comparison. She retired in 2018 following one victory in 115 IndyCar starts from 2005-11 and zero triumphs in her NASCAR career, which consisted of 61 Xfinity Series races and another 191 in the Cup Series.
Patrick was targeted throughout her racing career, with more than a little of the disdain veering into the misogyny lane. Even now, more than four years after she ceased full-time racing, racing fans relish targeting Patrick.
The latest criticism has been over her foray into race analysis. She has covered IndyCar, Formula 1, NASCAR, and even Tony Stewart's SRX start-up for a variety of networks. And while she may not offer much in the way of profound analysis, Patrick is hardly alone in that department.
So, when he posted something complimentary and innocuous about Patrick recently, Wallace heard about it from his Facebook followers. His reaction was one of disbelief, and it inspired Patrick to give him a shoutout.
"You're adorable Kenny," she tweeted, punctuated with several exclamation points.
What did he say after seeing the blowback about Danica Patrick?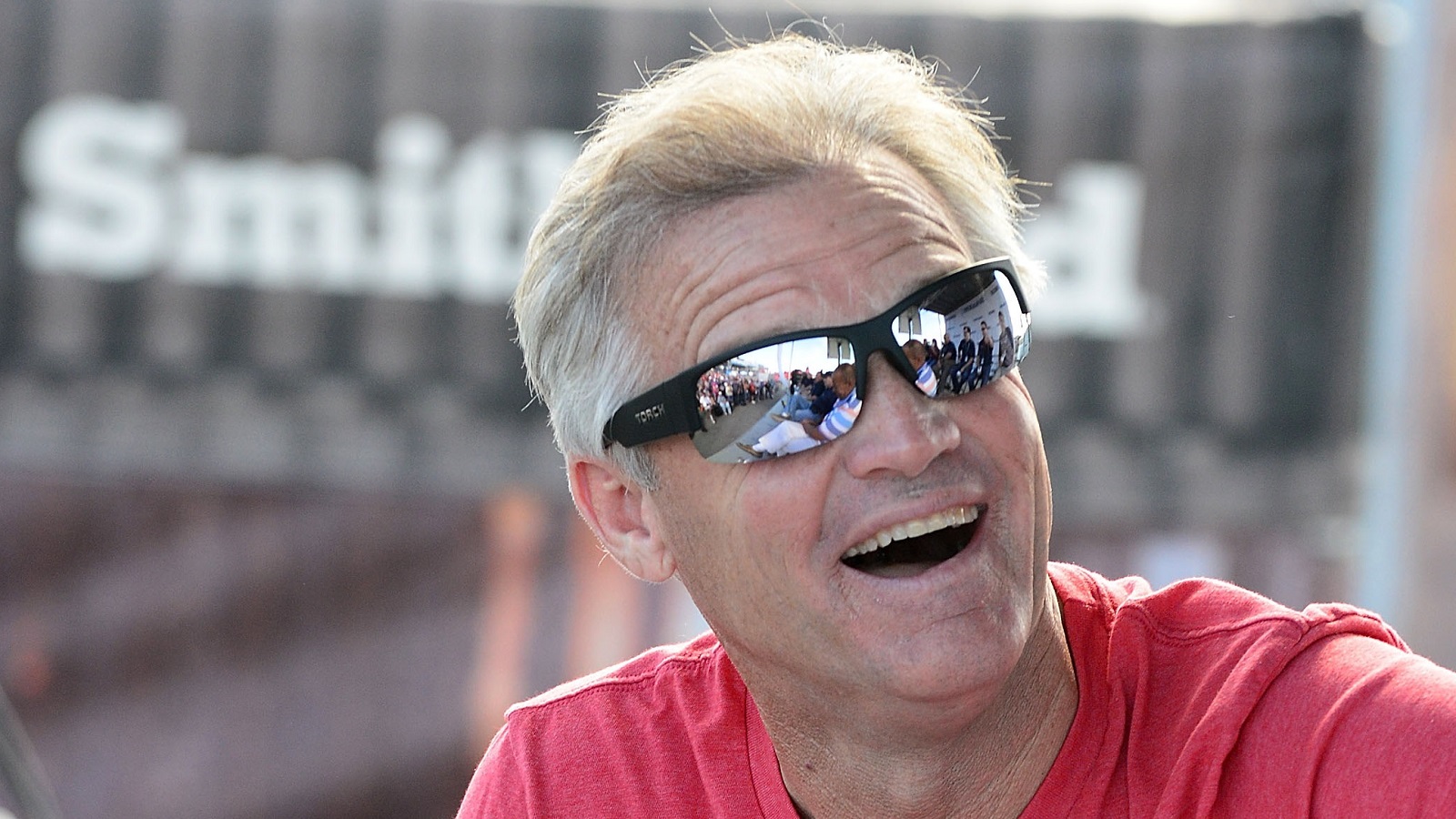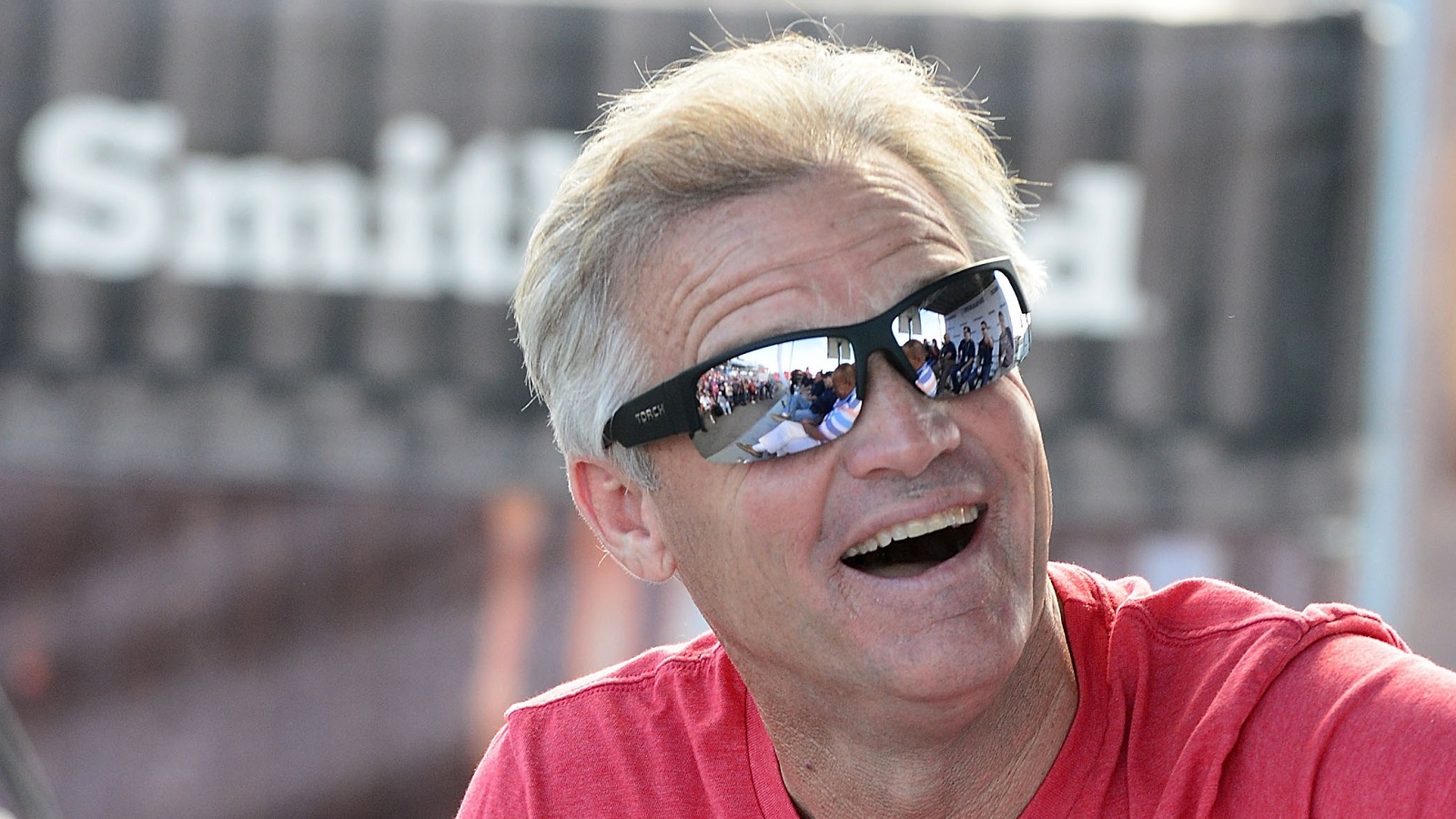 Though he's a St. Louis native, Kenny Wallace has a little bit of a country-kid drawl that can be heard in his brief Twitter explanation of the Danica Patrick social media episode. You can practically hear it in the transcription of his remarks, too.
"I was going through Facebook, just going through my timeline and seeing what's up. Man, oh man, some of you people. … Danica Patrick just kills some of y'all. I was in the news accidentally. I just tweeted something nice about Danica Patrick, and they got a hold of it, and it was an honor. They liked what I said, and they talked about it.

"But some of you just despise her, and to each his own. But some of you are out of hand. My God, she don't even know you!"

Kenny Wallace
True, but she knows the type, and their knuckles typically scrape the ground while they walk.
All stats courtesy of Racing Reference.