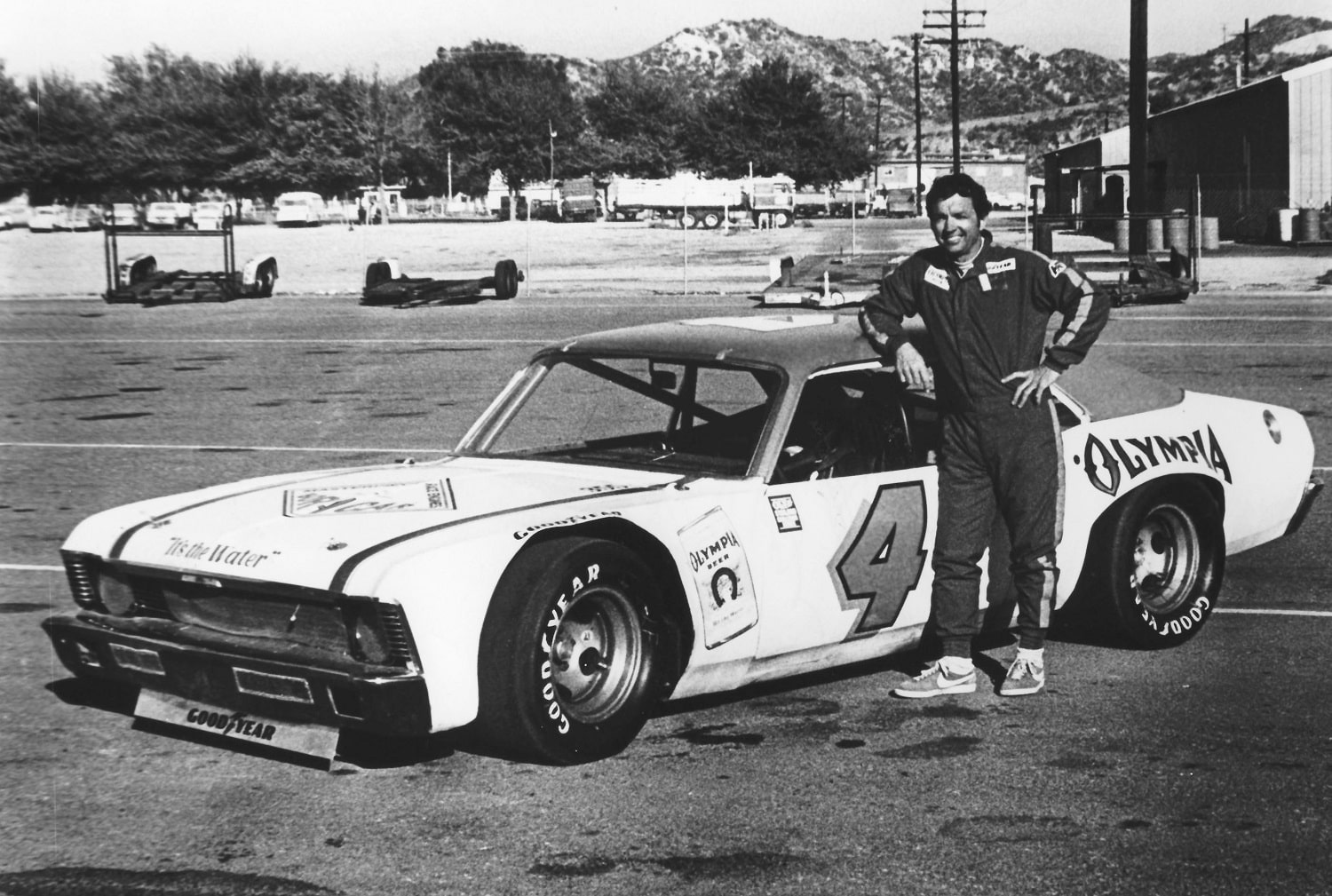 Kevin Harvick Battled a Hall of Famer Born in 1927 in the First Las Vegas Motor Speedway Race
Kevin Harvick raced once against Hershel McGriff, who continued to compete until he was 90 and will enter the NASCAR Hall of Fame in January.
Kevin Harvick is already the elder statesman in terms of age, but Kurt Busch's decision not to return to full-time racing really drives the point home about the duration of the driver of the No. 4 Ford's career.
Busch was the only remaining full-time driver to have raced against the legendary Dale Earnhardt in the NASCAR Cup Series, and Harvick is the man who inherited The Intimidator's job following the tragedy at the 2001 Daytona 500.
While poking around this week, we learned a fact that puts being a 46-year-old driver into perspective.
Kevin Harvick will enter the NASCAR Hall of Fame in a few years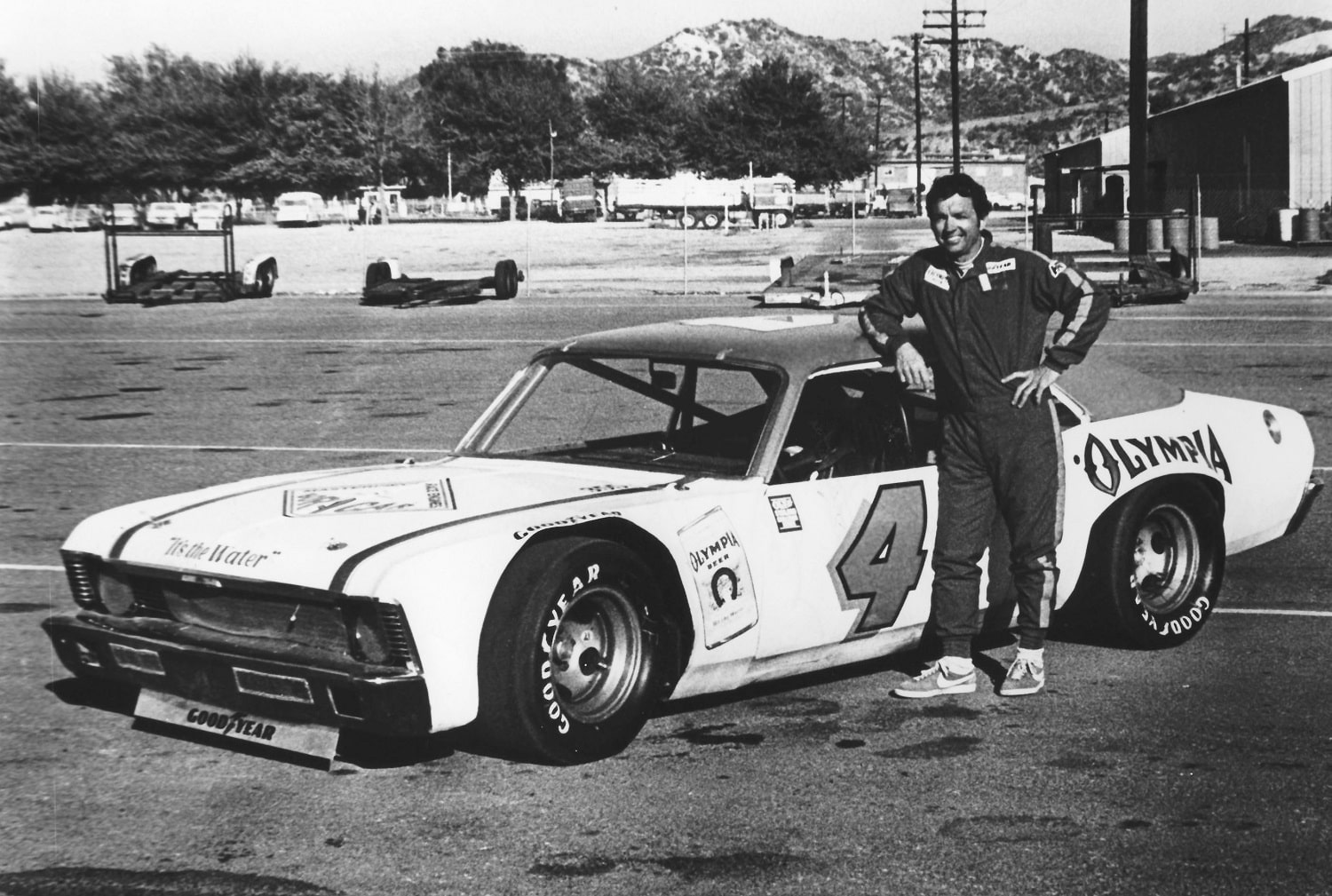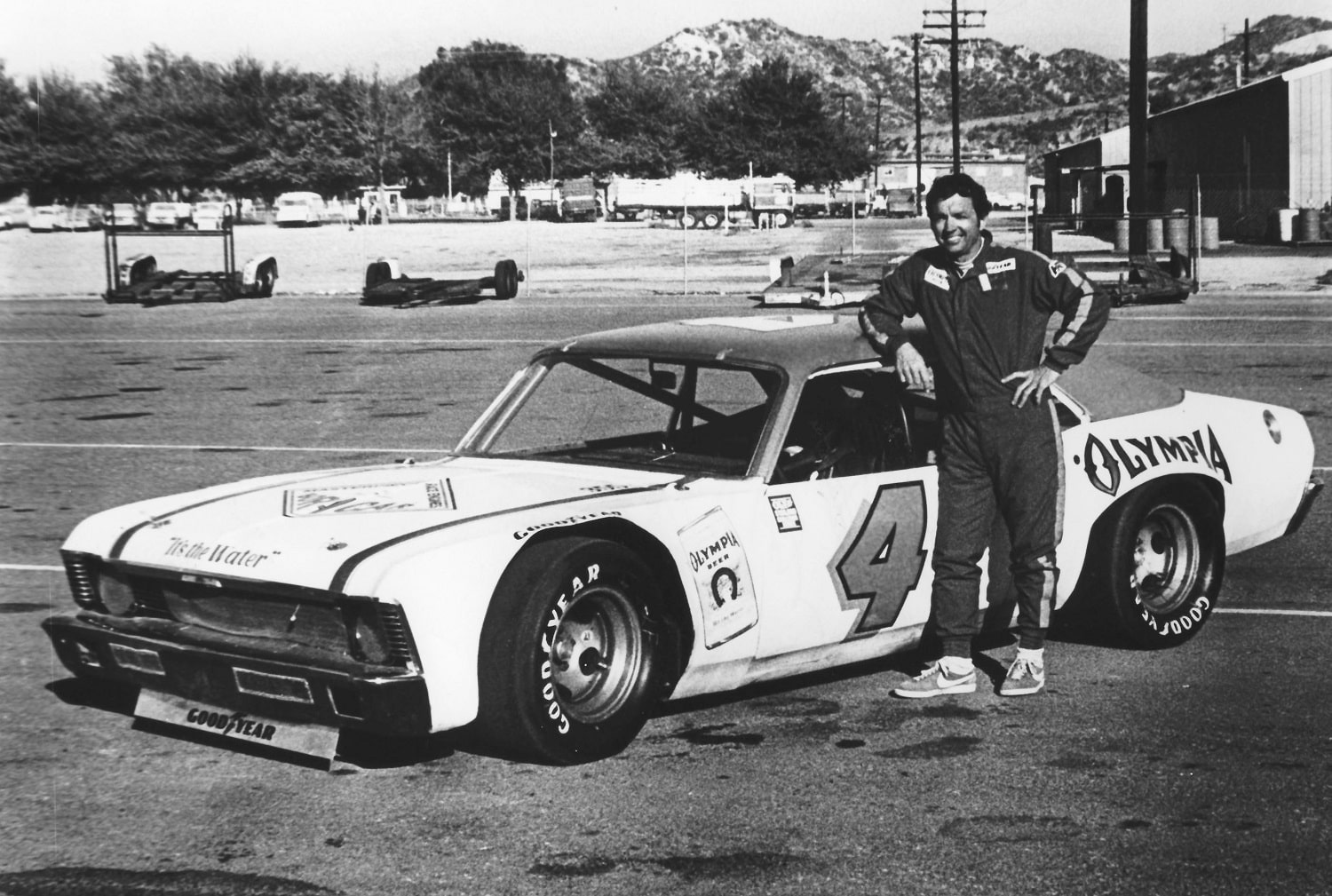 The growing consensus is that Kevin Harvick will call it a day in NASCAR after the 2023 season at Stewart-Haas Racing. He'll be a month from his 48th birthday by then and certainly entitled to exit the grind of a 10-month season.
Harvick will make his 800th career start sometime next spring and is tied with Kyle Busch for the lead in Cup series victories by active drivers. His 60 wins include the 2003, '19, and '20 Brickyard 400s; 2007 Daytona 500; and the 2011 and '13 Coca-Cola 600s. He captured the 2014 series crown and finished in the top eight in the standings 12 straight years beginning in 2010.
For good measure, Harvick has also won 47 Xfinity Series races and 14 in the truck series. It all adds up to first-ballot election to the NASCAR Hall of Fame somewhere around the middle of the decade.
Kevin Harvick battled a Hall of Famer born in 1927
Many current Cup Series drivers can say they've raced against a Hall of Fame inductee. All it takes is being around long enough to have raced against Dale Earnhardt Jr. in 2017. It gets easier to say as much next January with the induction of Matt Kenseth, who raced in 2020 as the replacement for a suspended Kyle Larson.
One of the men inducted alongside Kenseth will be Hershel McGriff, who raced 87 times in the Cup Series from 1950-93 and scored four victories. His bigger claim to fame was a long career in the NASCAR K&N Pro Series West that included an appearance in a 2018 race at the age of 90. McGriff finished six laps off the pace but was still running at the finish that day.
In 1996, McGriff and Kevin Harvick each competed once in what was known then as the Winston West Series. Sure enough, they both showed up at Las Vegas Motor Speedway for the revival of the long-standing track as a 1.5-mile oval. Harvick finished 13th in the Las Vegas 300K. McGriff, 68 years old, went out with damage to the back of the car with 12 laps to go and placed 21st.
One more fact that makes the driver of the No. 4 Ford feel old
Rodney Childers has worked as a full-time NASCAR Cup Series crew chief since 2005, breaking in with driver Scott Riggs. He's worked with six others, including Mark Martin, and teamed up with Kevin Harvick in 2014. Together, Childers and Harvick have won 37 times and bagged the series championship in their first season together.
Before all that, however, Childers did a little bit of racing himself. He made exactly one appearance in what is now the Xfinity Series, and the field that day in the 2000 season also included Harvick.
Competing in the Myrtle Beach 250 in South Carolina, Harvick finished second to Jeff Green. Childers, who'd take charge of Harvick's car 14 years later, finished in last place after getting tangled up in a six-car crash on Lap 71 and checking out early.
Got a question or observation about racing? Sportscasting's John Moriello does a mailbag column each Friday. Write to him at [email protected].
Have thoughts on this topic? Keep the conversation rolling in our comments section below.