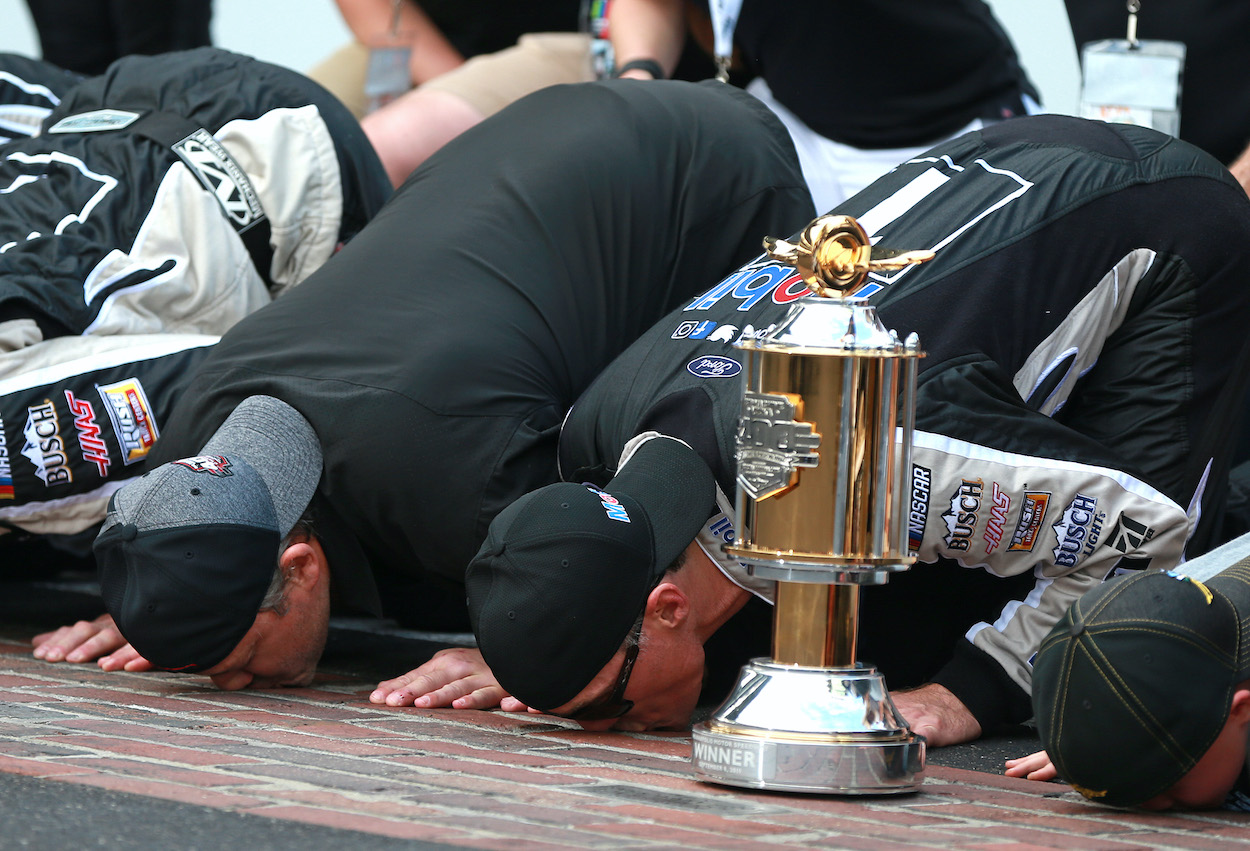 Kevin Harvick, Kyle Larson, and Other Drivers Don't Sugarcoat Feelings and Strongly Disapprove of Racing Road Course at Indianapolis
Kevin Harvick and multiple other drivers are not happy racing on the road course at the Indianapolis Motor Speedway.
For 27 years, the NASCAR Cup Series has raced on the famed oval at the Indianapolis Motor Speedway. The Brickyard 400 is considered a crown jewel event, one of the most prestigious races in NASCAR. According to drivers Kevin Harvick, Kyle Larson, and several others, the jewel will lose its luster this season because the race is taking place on the road course.   
Kevin Harvick not happy about racing on Indianapolis road course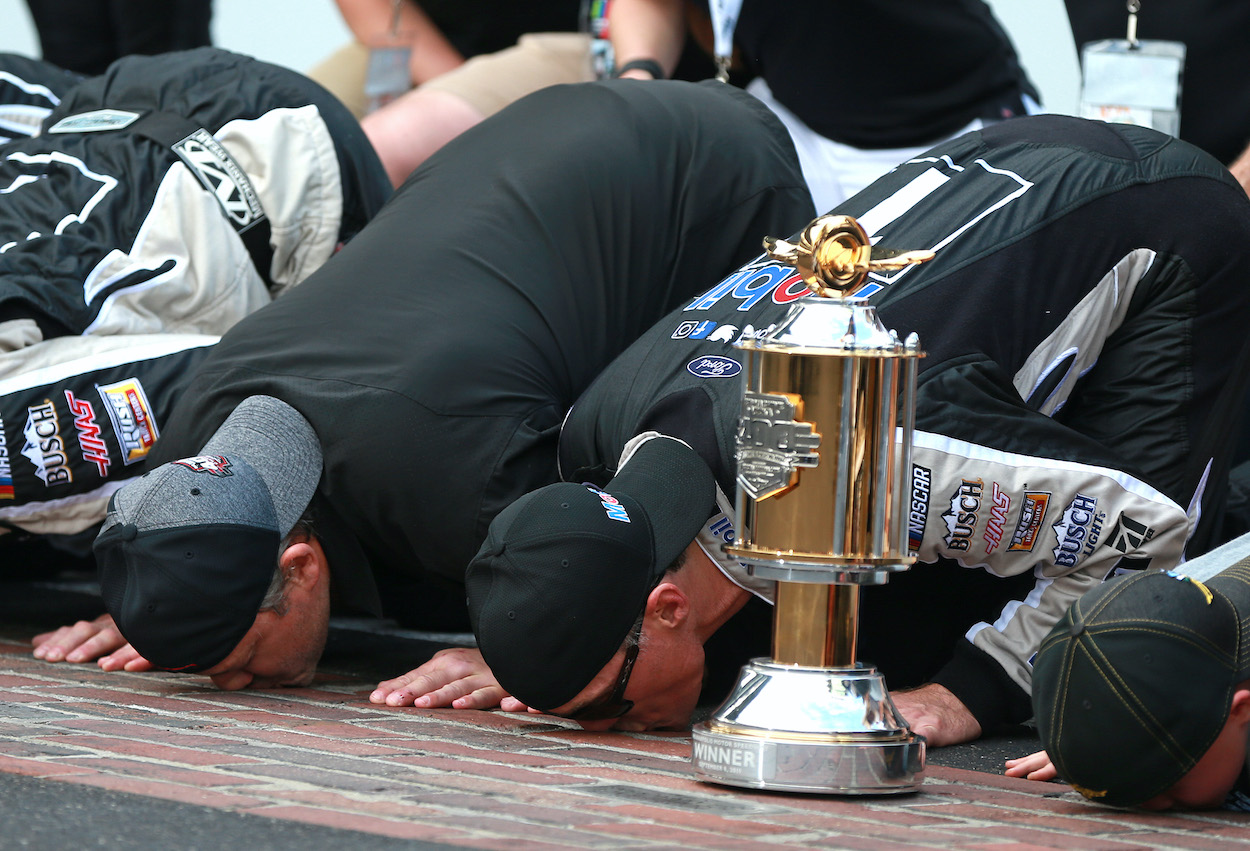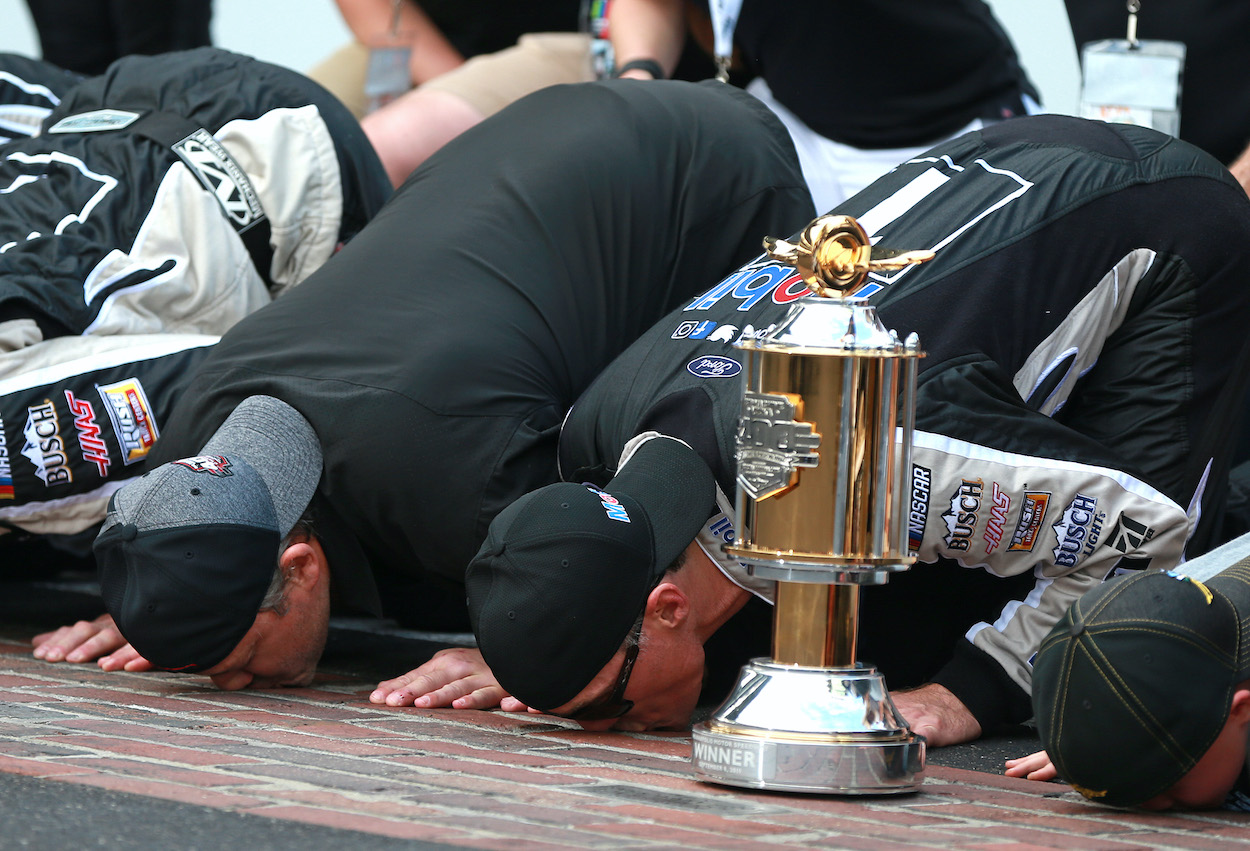 Like so many fans and drivers, Kevin Harvick has enjoyed watching the NASCAR Cup cars race around the oval at the iconic race track since 1994. However, with dwindling attendance numbers in recent years, track owner Roger Penske, NASCAR, and broadcast partner NBC agreed to switch the race to the road course for 2021 in an attempt to renew interest. 
Not surprisingly, that change from tradition hasn't been embraced by all fans and drivers, including Kevin Harvick, who has won three Brickyard 400s, including the last two in 2019 and 2020.
"It's unbelievable. I can't even believe it," Harvick said. "It's the Indianapolis Motor Speedway. I'm just old school. Watching them run the Cup cars around there the first time in '94 and remember the excitement and enthusiasm that I had my whole life to go race on the oval and now we're going to backwards down the front straightaway and race on a road course."
Harvick admitted there will be a certain segment of fans who like the move.  
"I'm sure there will be a lot of people that will enjoy it. I won't be one of them," he bluntly admitted. 
Kyle Larson and Austin Dillon agree 
Kevin Harvick isn't alone in opposing the race moving from the oval to the road course. With five wins this season, Kyle Larson is putting up numbers similar to what Harvick did last year. The 29-year-old driver, who's had success on road courses this year, including a win at Sonoma and a runner-up finish at Circuit of the Americas, isn't a fan.
"There's no denying that the oval doesn't produce the best racing, and arguably maybe the worst racing of the year," Larson acknowledged. "It's just something about that place. We all want to go there and run the oval and kiss the yard bricks from the oval. Definitely bittersweet to win on the road course there. Obviously, we all want to win on it, but I'm bummed like Kevin Harvick."
Austin Dillon said it's bigger than personal preference, and moving to the road course diminishes the importance of what makes Indianapolis such a special race.
"I think we lose a crown jewel when we don't go to the oval," Dillon said. "The history of it. I don't think the road course will ever be what the oval history has. So I am disappointed that we don't get to race on the oval."
Kevin Harvick outspoken about another road course this year
Interestingly, this isn't the first time in the 2021 Cup Series season that Kevin Harvick hasn't been happy with a road course. In May, Harvick was one of several drivers who voiced serious concerns with NASCAR's decision to allow racing at Circuit of the Americas under rainy conditions, which resulted in multiple violent crashes.
"It's the most unsafe thing I've ever done in a race car by a lot," Harvick said. "I let off, and the guy behind me hit me wide-open because he never saw me. It's unbelievable that we're out there doing what we're doing because we're in race cars that aren't made to do this, and if you can't see going down the straightaway, it's absolutely not safe. Not even close. We don't have any business being out in the rain, period. All I can say is this is the worst decision that we've ever made in our sport that I've been a part of, and I've never felt more unsafe in my whole racing career, period."
While Harvick is understandably unhappy with the decision to race on the Indianapolis road course, it's a personal preference, and his safety won't be in jeopardy. That is unless it starts to rain. If that happens, then it could be a whole different story.
Like Sportscasting on Facebook. Follow us on Twitter @sportscasting19.