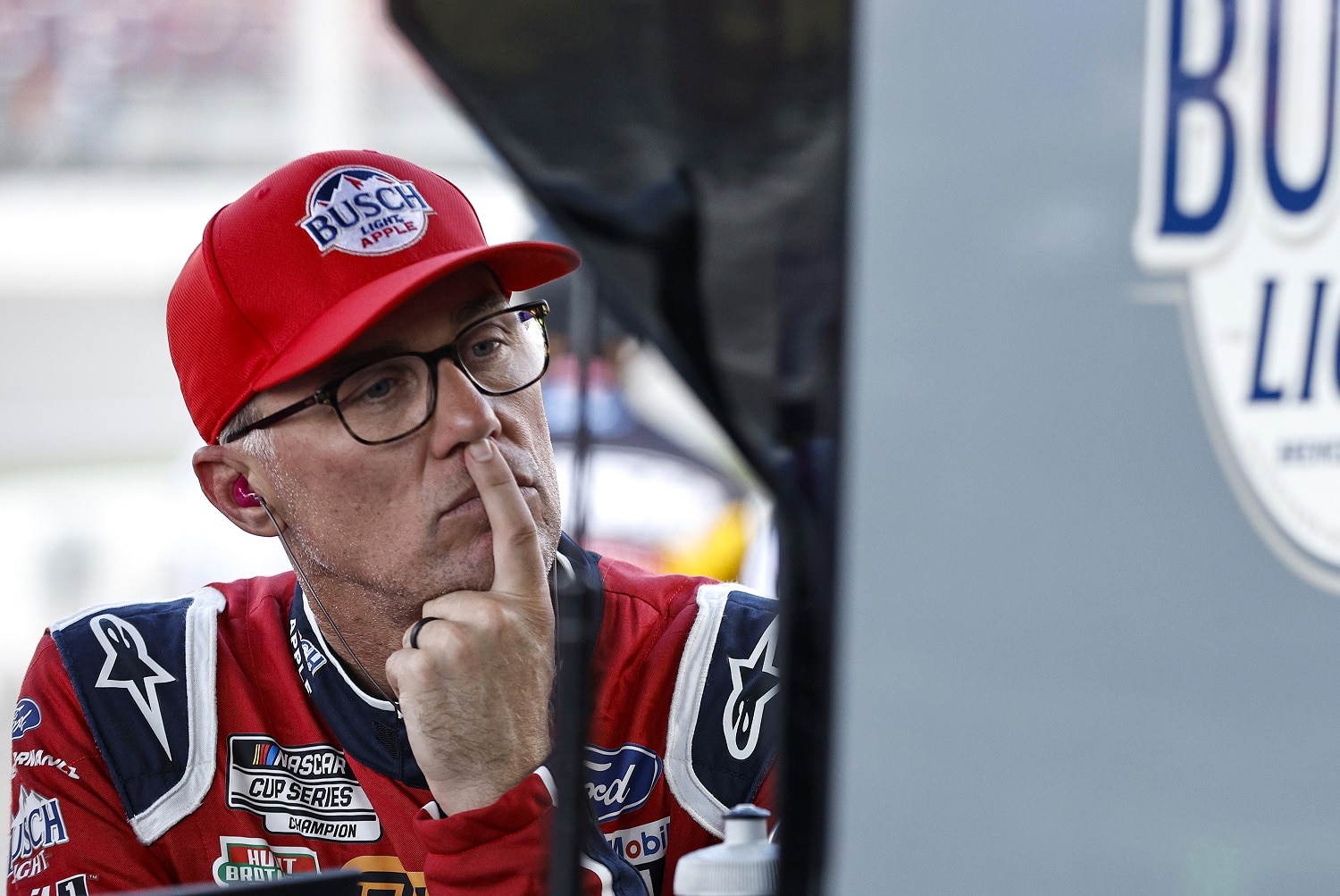 Kevin Harvick Will Be the Most-Watched Driver at Daytona Speedweeks
Kevin Harvick plans to announce by the Daytona 500 whether 2023 will be his final season in NASCAR.
He's earned the right to wait longer, but Kevin Harvick has imposed an early deadline on deciding if he'll continue driving beyond next season. And that date is already rapidly approaching. Harvick said Thursday he'll have an announcement by the Daytona 500, which could make Speedweeks something more than the usual endless string of sponsorship announcements.
Kevin Harvick has earned the right to take his time to decide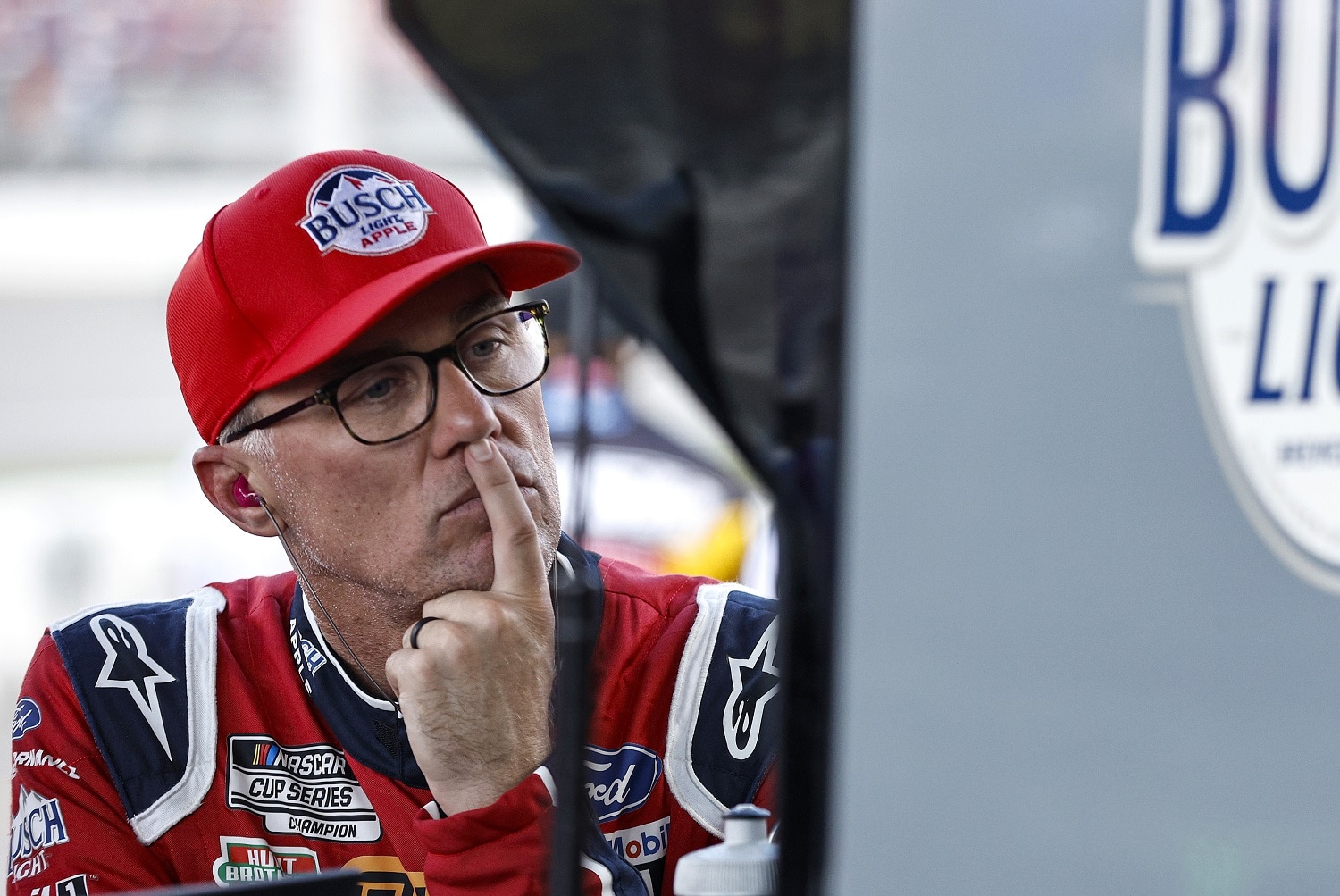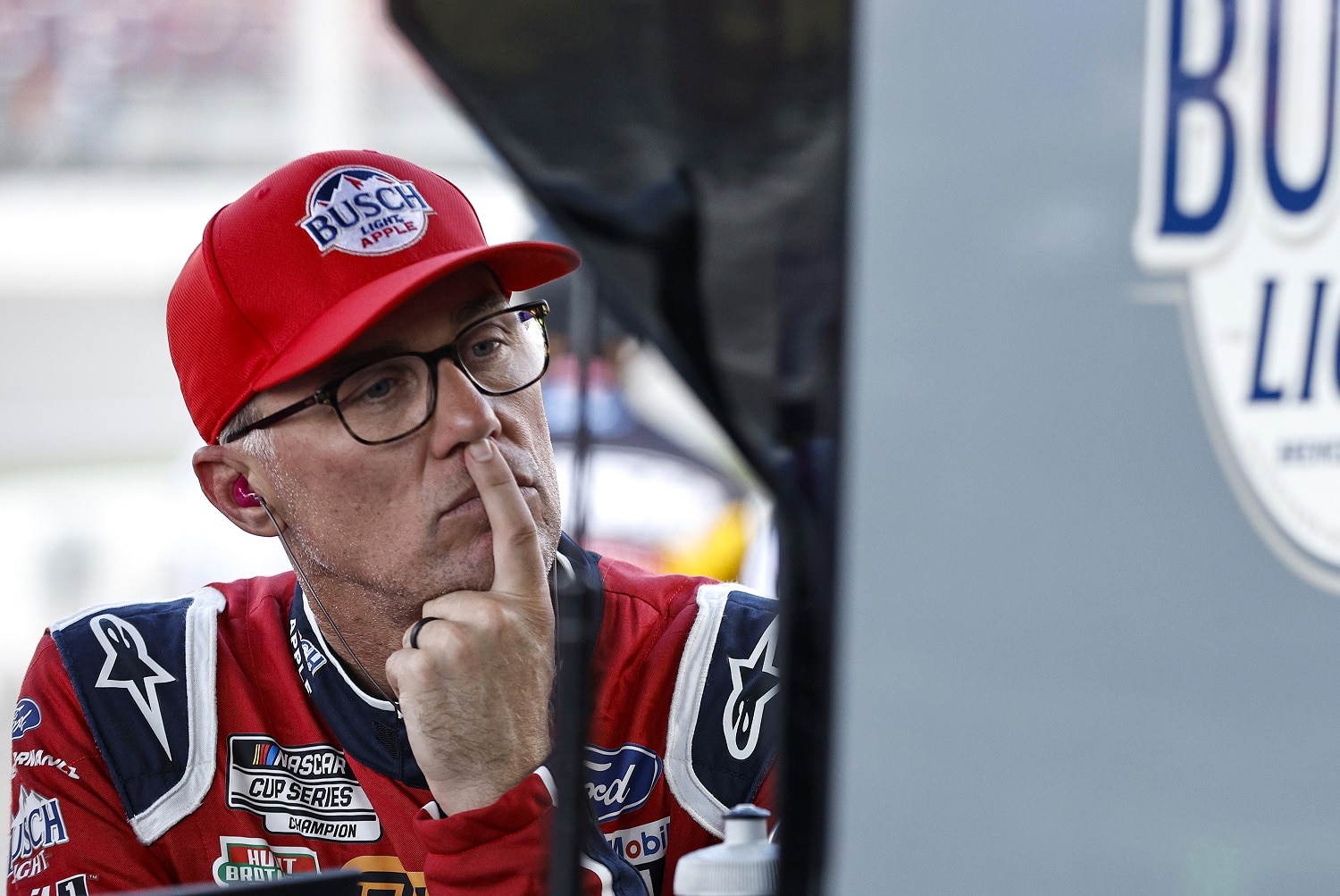 Kevin Harvick will be 47 years old when the next NASCAR Cup Series season begins in February, pushing him well beyond drivers' typical retirement age. The speculation about whether he'd even return for the final year of his contract died down after his back-to-back victories late in the season ended a long dry spell. Now, the focus is on whether Harvick will pursue a contract for 2024.
"I don't really have a clear answer on that right now," Harvick said, according to  The Athletic. "I think as we get to Daytona, I know 100% that we will have a direction because I'm not going to start the season without knowing that direction just because of the fact that there's just a lot of layers to unfold and really go through and evaluate. And so, we'll see. I think it could go either way at this particular point."
Harvick was speaking in Nashville, where drivers gathered for NASCAR's awards banquet. If he doesn't come back in 2024, then at least half a dozen Cup drivers within earshot and every competitor in the Xfinity Series will want his Stewart-Haas Racing No. 4 Ford.
Replacing him, whether in 2024 or shortly afterward, will be a tall order. Harvick captured the 2014 series title and owns 60 Cup wins, including a Daytona 500, Brickyard 400, Southern 500, and Coca-Cola 600. The resume entitles him to take much longer, but he just set the wrap-up of Daytona Speedweeks as the deadline for his go/no-go decision.
The future Hall of Fame inductee has a full life outside of racing
Whenever he decides to retire from driving, Kevin Harvick will not be one of these professional athletes playing golf five days a week because he doesn't know what else to do with his life.
For starters, whichever networks land the next NASCAR broadcasting/streaming contracts will be interested in his services. Harvick has already done race commentary on the Xfinity Series, and his outspokenness on safety issues this past season showed him to be articulate and opinionated.
"He's been through the ups and downs. He's lived it," reigning champion Joey Logano told NBC Sports. "There's wisdom in experience. It's great to hear his opinion on where we are as a sport."
Beyond that, Harvick operates a management company that represents drivers Ryan Preece, Ricky Stenhouse Jr., and Harrison Burton. With more time on his hands, Harvick could expand that roster and even dabble in brokering some deals between sponsors and teams.
And, of course, there's mentoring the potential racing career of son Keelan, 10, who took up karting early in the pandemic and has been competing extensively in Europe this fall to hone his skills.
Kevin Harvick doesn't want to leave his team hanging
Stewart-Haas Racing has announced reserve driver Ryan Preece will replace Cole Custer in the No. 41 Ford for the upcoming season. Aric Almirola talked himself out of retirement during the season, but he'll turn 39 a month into next season.
And whether he signs a contract extension for 2024 or not, the clock is ticking on Kevin Harvick's career – even if he's scored 41 of his 60 wins since turning 37.
That leaves Chase Briscoe, coming off a respectable sophomore season in the No. 14 Ford, as the likely foundation of the team by 2025. Harvick understands Tony Stewart and Gene Haas need to know how soon and from where they'll pull the pieces together to keep an underperforming team from falling further behind.
"We're at a point where everybody needs to know what's going on," Harvick said. "There's too many tentacles to everything that happens. Whether it's the race team, driver management company, every element needs to know. It's not fair to anybody to have to start the season not knowing."
Got a question or observation about racing? Sportscasting's John Moriello does a mailbag column each Friday. Write to him at [email protected].