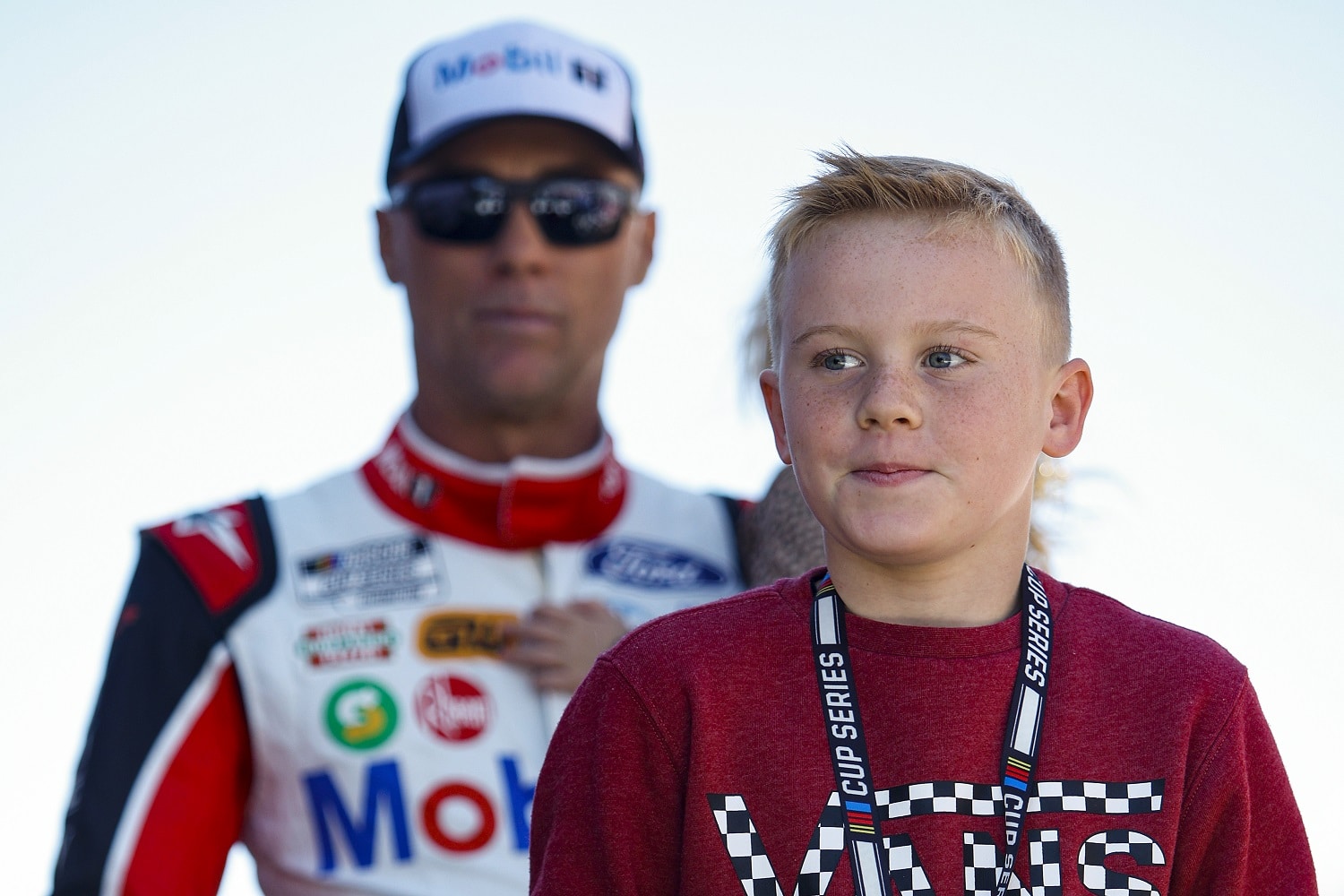 Kevin Harvick and Son Keelan Have Made Racing Demands on Each Other
NASCAR star Kevin Harvick and his wife have sent son Keelan to Europe to hone his karting skills.
His fame and fortune allow Kevin Harvick to provide opportunities that other 10-year-olds will never experience. That doesn't mean, though, the future NASCAR Hall of Famer is just handing everything to his son on a silver brake drum.
Their shared adventure has rules to follow. For his part, Keelan Harvick has been insistent that his father abides by rules of his own while guiding him through the early stages of what could be a professional racing career.
Kevin Harvick has passed his passion down to son Keelan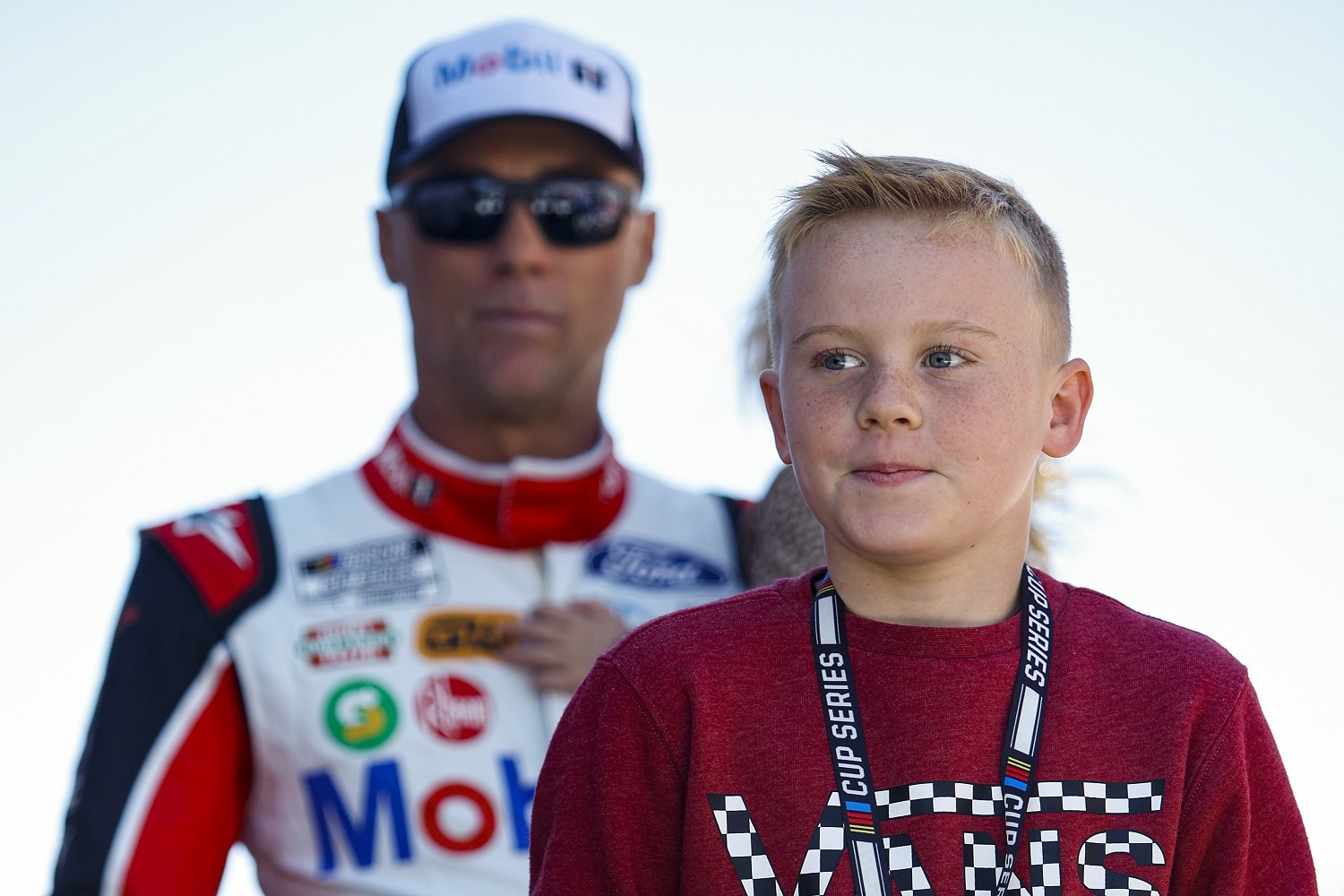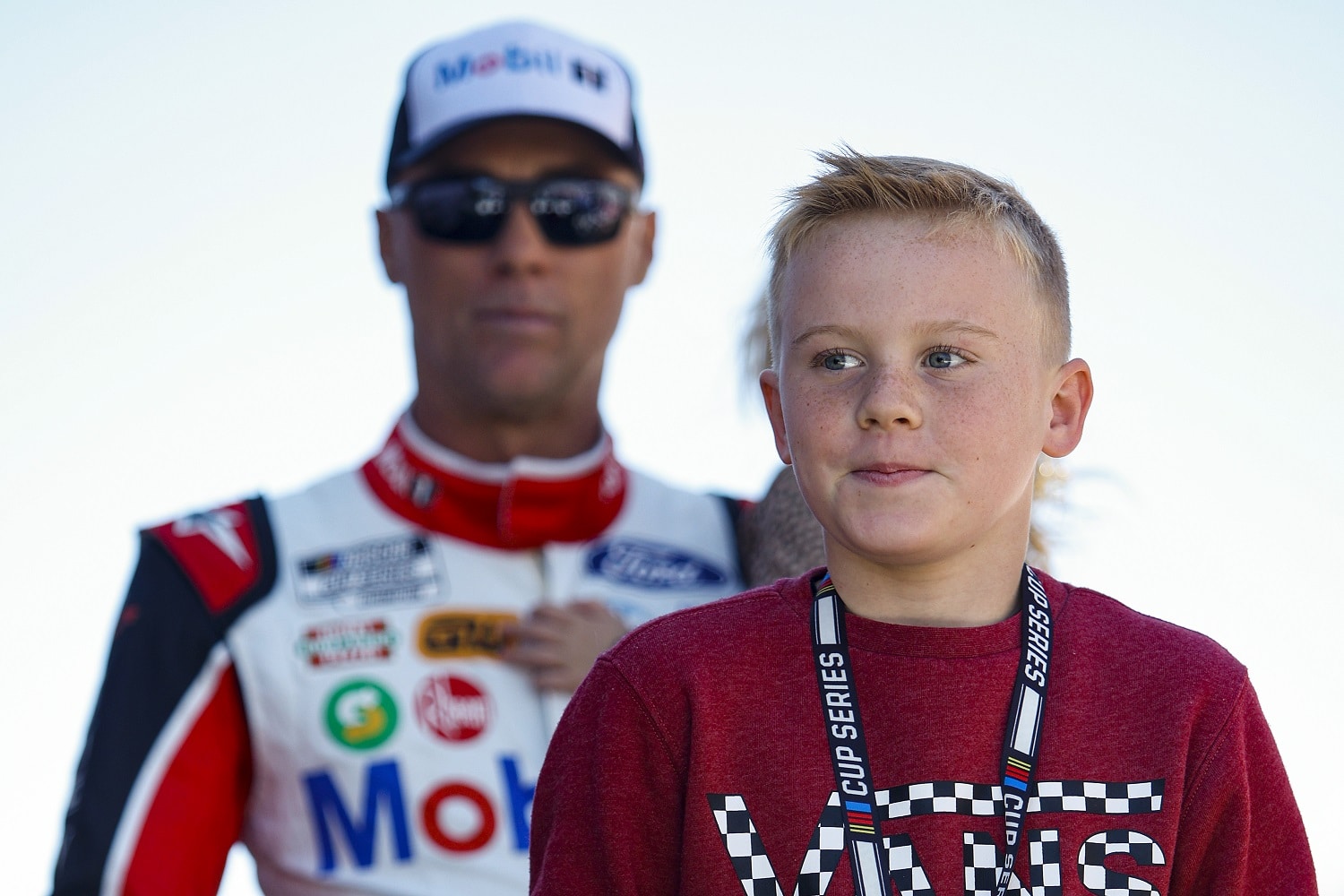 NASCAR has given us dozens of father-and-son combinations over the years. And the family business sometimes goes beyond two generations, with Lee, Richard, Kyle, and Adam Petty being the obvious example.
Before the advent of social media, however, we typically didn't hear much about the sons following their fathers until around the time they were old enough to drive the family car legally. Times have changed, and we know plenty about the karting escapades of pre-teens Brexton Busch and Keelan Harvick.
Appearing on the Youth, Inc. podcast with host and former NFL player Greg Olsen, Kevin Harvick said his son's interest in karting, now playing out in Europe through early next year, began when the pandemic shut down most other recreation and entertainment options. Dad was only too happy to help. Maybe too happy.
"In the beginning, man, I was I was tough," Harvick admitted. "You know, 'You've got to do this. You've got to do this. You gotta do this.' He just was not having any fun at all, especially before we started the Europe stuff. I'm like, Look, you know, this is going to be a major undertaking. We're going to have to change the way that we live and (it's) something that's going to be expensive. That's what he wanted to do."
Keelan Harvick established rules for his father
Kevin Harvick and his wife mapped out expectations early on, but son Keelan's enthusiasm for racing began to waver shortly after seeing the level of competition. Going to the track was no longer fun.
"Honestly, the best thing that we did was making him go," Harvick said. "And I really to this day believe that he didn't want to go because he was getting his face dragged through the mud, and he's never experienced anything like that. I think a lot of that came from the fact that it was hard, but that was one moment that we had to really put our foot down and say, 'You're going to at least finish what you started here.'"
That was the quo in the quid pro quo. Keelan had put his own foot down at the start of his fledgling career.
"When we started racing, the first thing he told me was, 'Dad, I don't want my last name on the go-kart and I do not want to be No. 4.' And I was like, 'What?' The more I thought about it, I'm like, 'He doesn't want to be here because of his name or number. He wants to just be his own kid.'"
Kevin Harvick upped the states by setting up a European tour
Kevin Harvick has enjoyed watching his son's improvement the past couple of years, so he and his wife arranged for a coach and close aide to bring Keelan overseas to both compete at a higher level and become a bit more worldly.
"He's currently on his own in Europe racing karts over there, trying to make him comfortable being uncomfortable," Harvick explained shortly before the end of the NASCAR Cup Series season. "I know he's only 10. I'm sure a lot of people will be like, 'What are you doing?' But I would consider that the highest level of kart racing. And I think it's probably one of the best experiences that we've put him through."
The growth as a racer and as a person started to show.
"I'm really excited about the fact that he's learning that there's a much bigger bubble than the bubble that he's seen his dad and his family live in for his whole life," Harvick said. "And being able to get on an airplane and go do that yourself is definitely something that I think will be good for him in the long run."
Got a question or observation about racing? Sportscasting's John Moriello does a mailbag column each Friday. Write to him at [email protected].