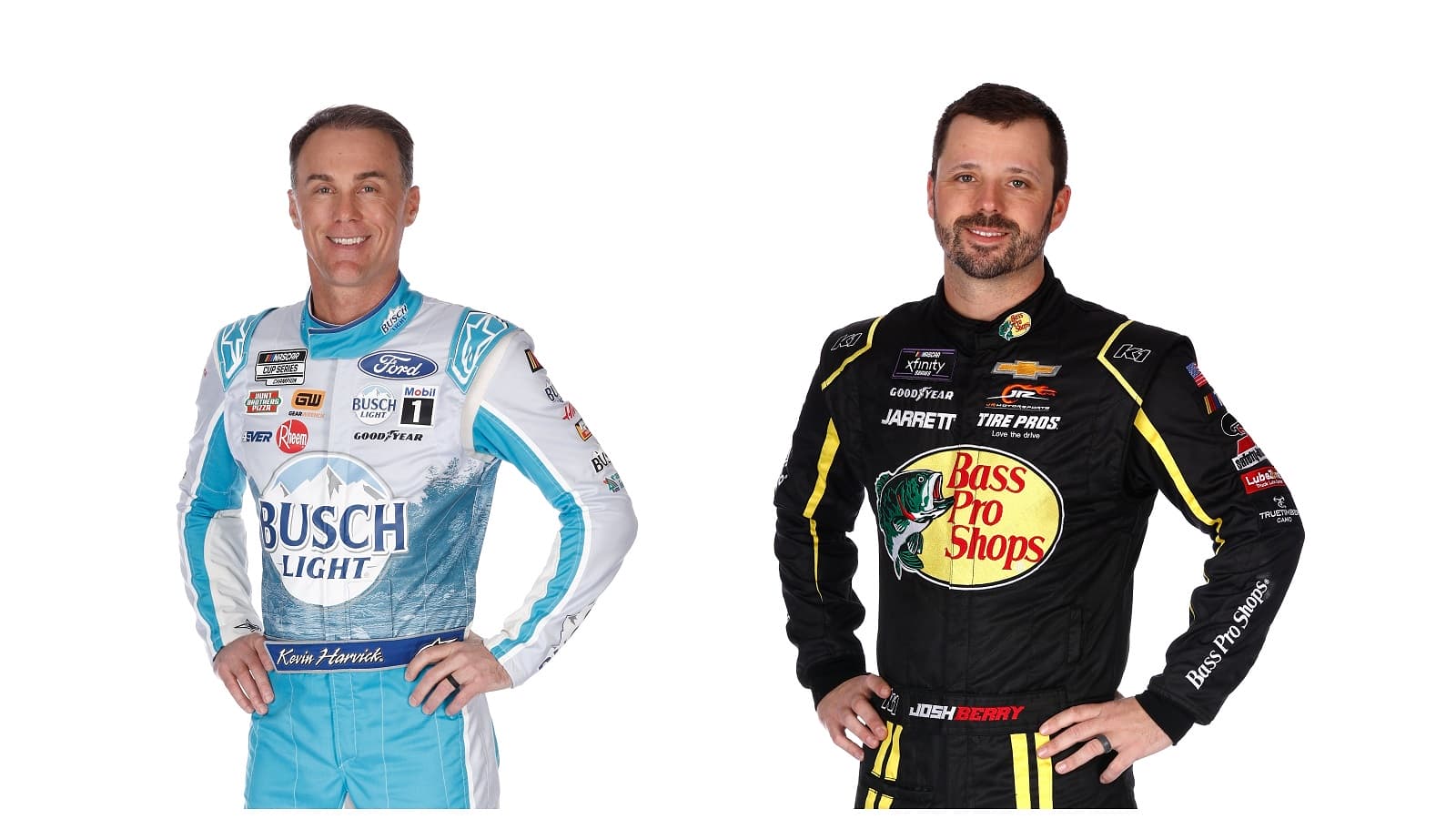 Kevin Harvick May Hand Stewart-Haas Racing a Parting Gift on His Way Out the Door
Kevin Harvick's side gig is as an agent representing some NASCAR drivers. His next client could also be his replacement at SHR.
Perhaps Kevin Harvick doesn't grasp how farewell tours work. The driver of the No. 4 Ford announced before the NASCAR Cup Series season that he'll be retiring in November. As such, he's supposed to be receiving parting gifts rather than giving them.
Maybe it works that way out by the end of the season. At the moment, though, Harvick is reportedly on the verge of a move that could deliver a nice solution to Stewart-Haas Racing's lingering problem.
Stewart-Haas Racing has to fill Kevin Harvick's seat in 2024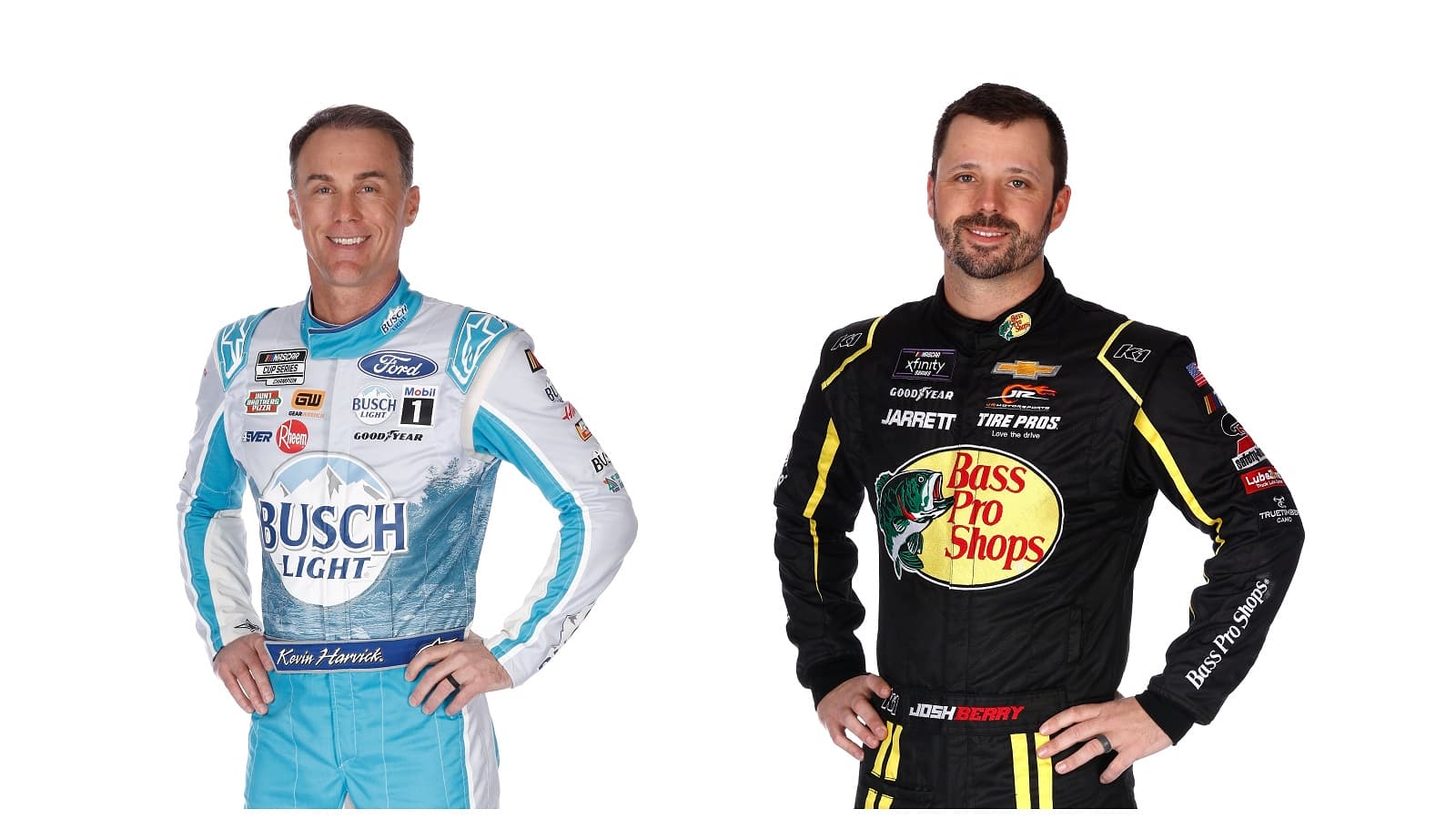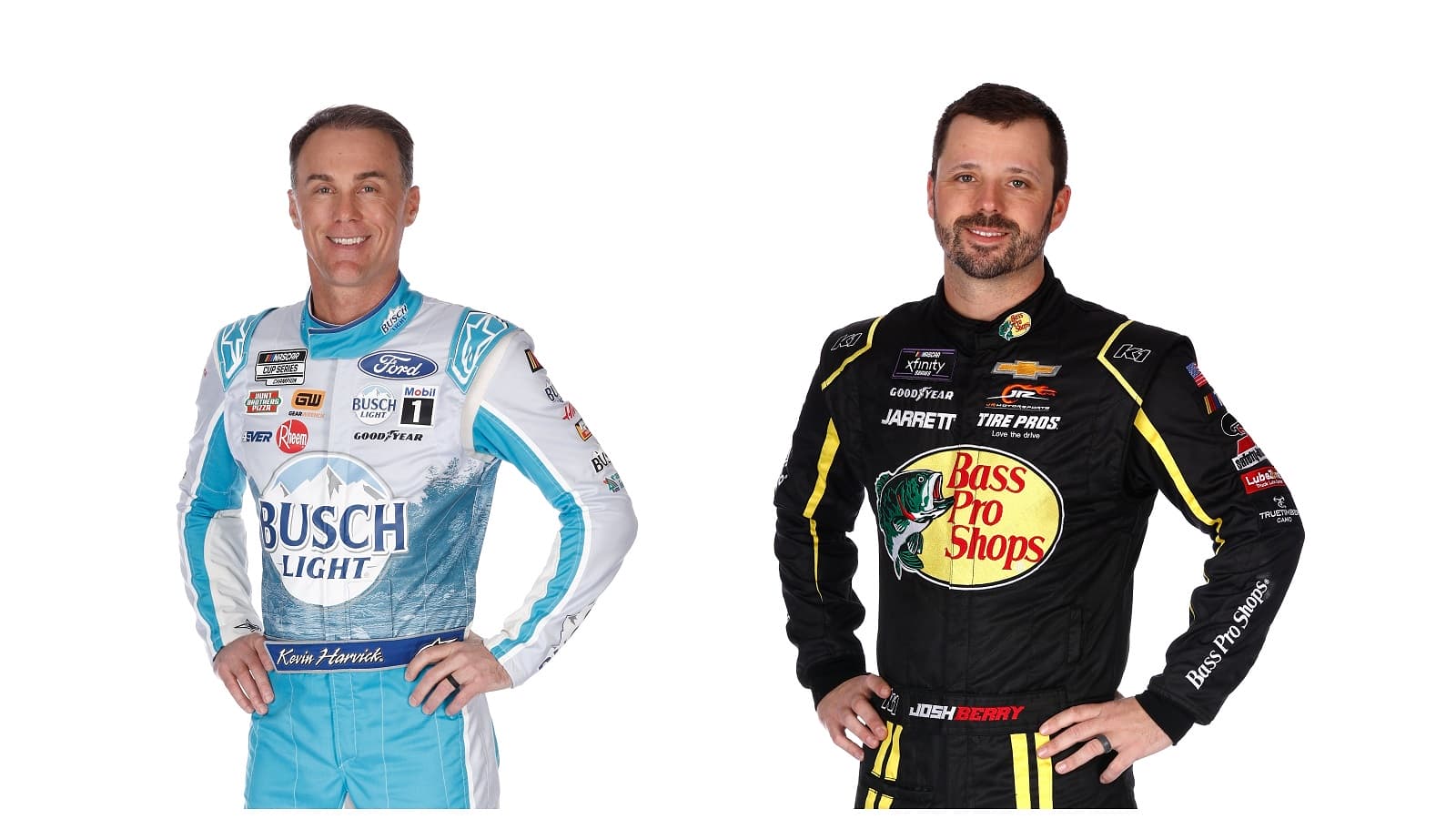 Signing Kevin Harvick was indisputably one of the best moves Stewart-Haas has made during the Tony Stewart era as co-owner. Harvick arrived from Richard Childress Racing in 2014 and scored his first win for the organization in his second time out in the No. 4 Chevy. He won four more times that year, capping the season with his only Cup Series championship to date.
Harvick, 47, has scored 37 of his 60 Cup Series wins with SHR. He'd love to tack on a few more this season, but he's out the door after the Championship 4 race at Phoenix in the fall, having lined up a gig as the third man in the booth for Fox Sports' NASCAR coverage on Sundays.
That leaves a huge hole in the SHR lineup, given that Harvick is third in points through 11 races while his three teammates rank between 16th and 28th in the standings. And it gets worse: Aric Almirola signed a two-year extension last season, but speculation persists that he'll also retire at the end of the season.
That could mean Stewart and co-owner Gene Haas will have to replace half the  Cup roster.
Kevin Harvick and Josh Berry are reportedly talking
When Ty Gibbs, Noah Gragson, and AJ Allmendinger all moved to full-time Cup Series rides at the conclusion of last year, it thinned the list of candidates to make similar jumps from the Xfinity Series for the 2024 season. Observers rightfully have already pointed to Austin Hill and John Hunter Nemechek as drivers to consider.
In just a little more than two months, Josh Berry has announced he's crashing that party. Berry filled in for five rides at Hendrick Motorsports while Chase Elliott recuperated from a broken leg. Now, he's subbing for Alex Bowman in the No. 48 Chevy, and he made a strong showing last weekend at Dover by picking up his third top-10 finish – which is two more than Allmendinger and Gragson combined – in six appearances.
Now, Sports Business Journal reporter Adam Stern says Kevin Harvick's agency is finalizing a deal to represent Berry. KHI Management already represents Cup Series drivers Ricky Stenhouse Jr., Harrison Burton, and Stewart-Haas Racing's Ryan Preece. Berry would be a solid addition to Harvick's side hustle.
Kevin Harvick is in an enviable position to help Josh Berry
It's not a great leap to imagine Kevin Harvick delivering Josh Berry, whose full-time gig for now is with JR Motorsports in the Xfinity Series, to Stewart-Haas Racing. He's had a great decade-long run with the team and undoubtedly wants SHR to thrive.
Harvick must have a pretty good idea of how much the team can afford to pay Berry. SHR wouldn't start a newcomer at anything close to Harvick's salary, especially since the Busch Light sponsorship deal could soon be toast, but the parties at the negotiating table would be on equal footing as far as knowledge of the financials goes.
SHR is counting on Chase Briscoe to grow into the role of lead dog. Berry is showing signs in his Hendrick Motorsports stint of being at least as solid as Ryan Preece or Aric Almirola. Certainly, SHR must have other options (Todd Gilliland, if Front Row Motorsports gives his ride to Zane Smith?) in mind, but Berry would be a good acquisition to start the rebuilding.
And Harvick could be the man who makes that happen.
Got a question or observation about racing? Sportscasting's John Moriello does a mailbag column each Friday. Write to him at [email protected]