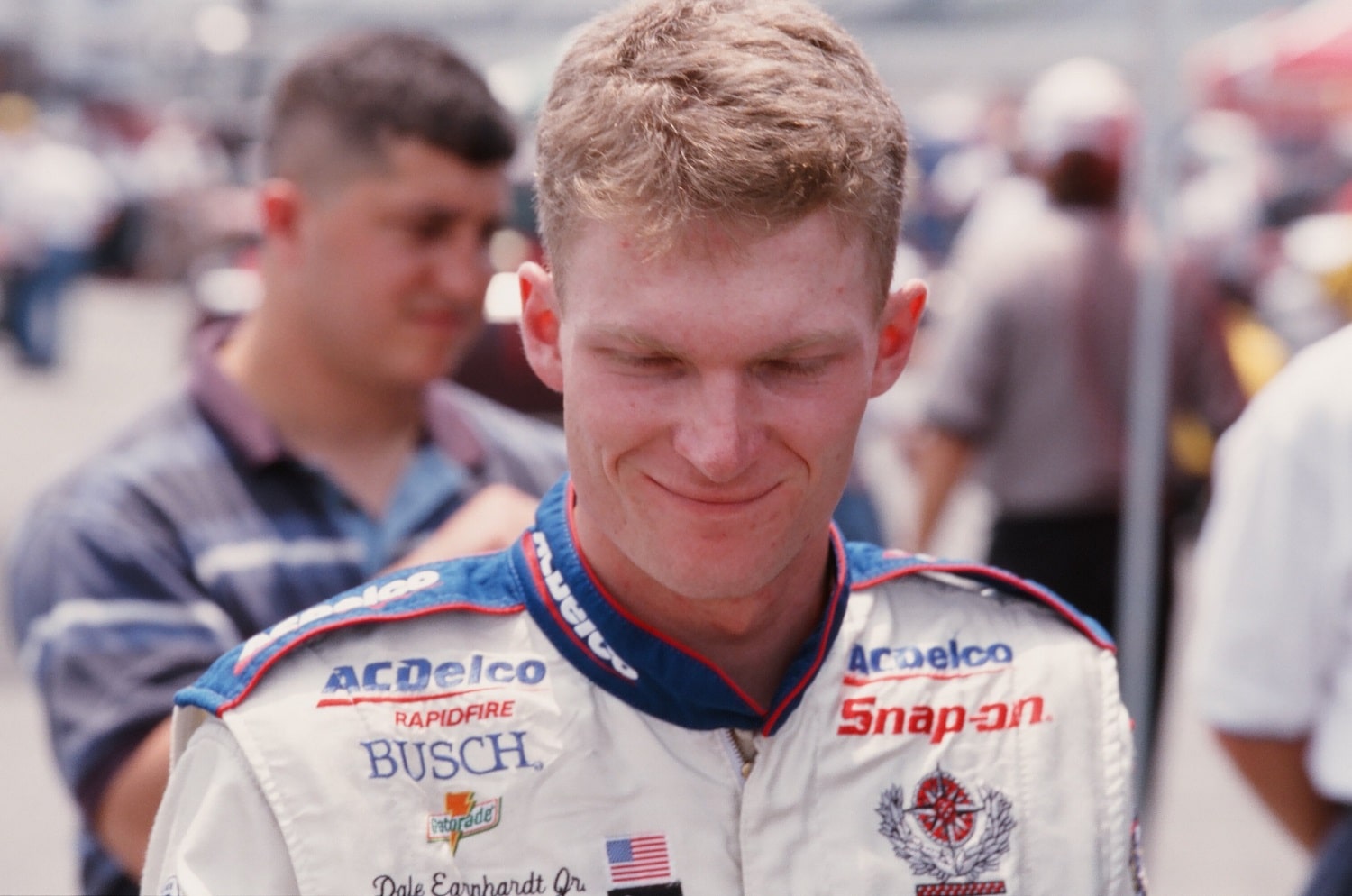 A Key Figure Behind Dale Earnhardt Jr.'s Start in NASCAR Has Died
Dale Earnhardt Jr.'s first NASCAR Chevy was built by Rick Townsend, who died this week.
Even the greatest careers in sports begin with small steps, and Dale Earnhardt Jr. was no different in that respect. Earnhardt won the first of his two NASCAR Xfinity Series championships as a rookie in 1998, but that came only after dipping a toe in the second-tier series in each of the two previous seasons.
The racing community learned this week that a man who played a significant role in Earnhardt's NASCAR start has died.
Car builder Rick Townsend has died
Racing fans know plenty about owners, drivers, and even crew chiefs, but not necessarily about the legion of others responsible for making it all possible. Chief among them are the guys who build the cars, and a respected one died this week.
Rick Townsend, who built cars for numerous drivers out of his garage in Hanover, Virginia, died on Wednesday, the Richmond Times-Dispatch reported. His age was not immediately known, though business partner Ricky Dennis said he believed Townsend was 66 or 67.
"God's gift to him was race cars, and building them to go super-fast," Dennis told the newspaper. "The other gift was people skills, because everybody loved him, and he was super funny."
Rick Townsend built the car Dale Earnhardt Jr. drove in his NASCAR debut
Tributes started coming in this week as word of the death of Rick Townsend reached NASCAR shops.
"If you were a racer growing up around here, you always knew about Townsend Race Cars," Rodney Childers, the crew chief for Kevin Harvick since 2014, wrote on Twitter. "And you also knew what kind of person he was. He would help absolutely anyone."
Added Hall of Fame driver Dale Earnhardt Jr.: "Rick was a great man."
Earnhardt's connection to Townsend was particularly special. Though he came up through the ranks in his father's DEI team, Earnhardt's first Xfinity Series car was built by Townsend.
Earnhardt qualified seventh and finished 14th in his debut, which came on June 22, 1996, in Myrtle Beach, South Carolina. David Green won the race on his way to second place in the season points standings.
Earnhardt's sister Kelley Earnhardt Miller, now an executive in JR Motorsports, had a connection to Townsend from her own brief racing career.
"Awe hate to read this," she tweeted. "He was such a good man. My late models were his."
Dale Earnhardt Jr. had a reflective moment about his younger days in racing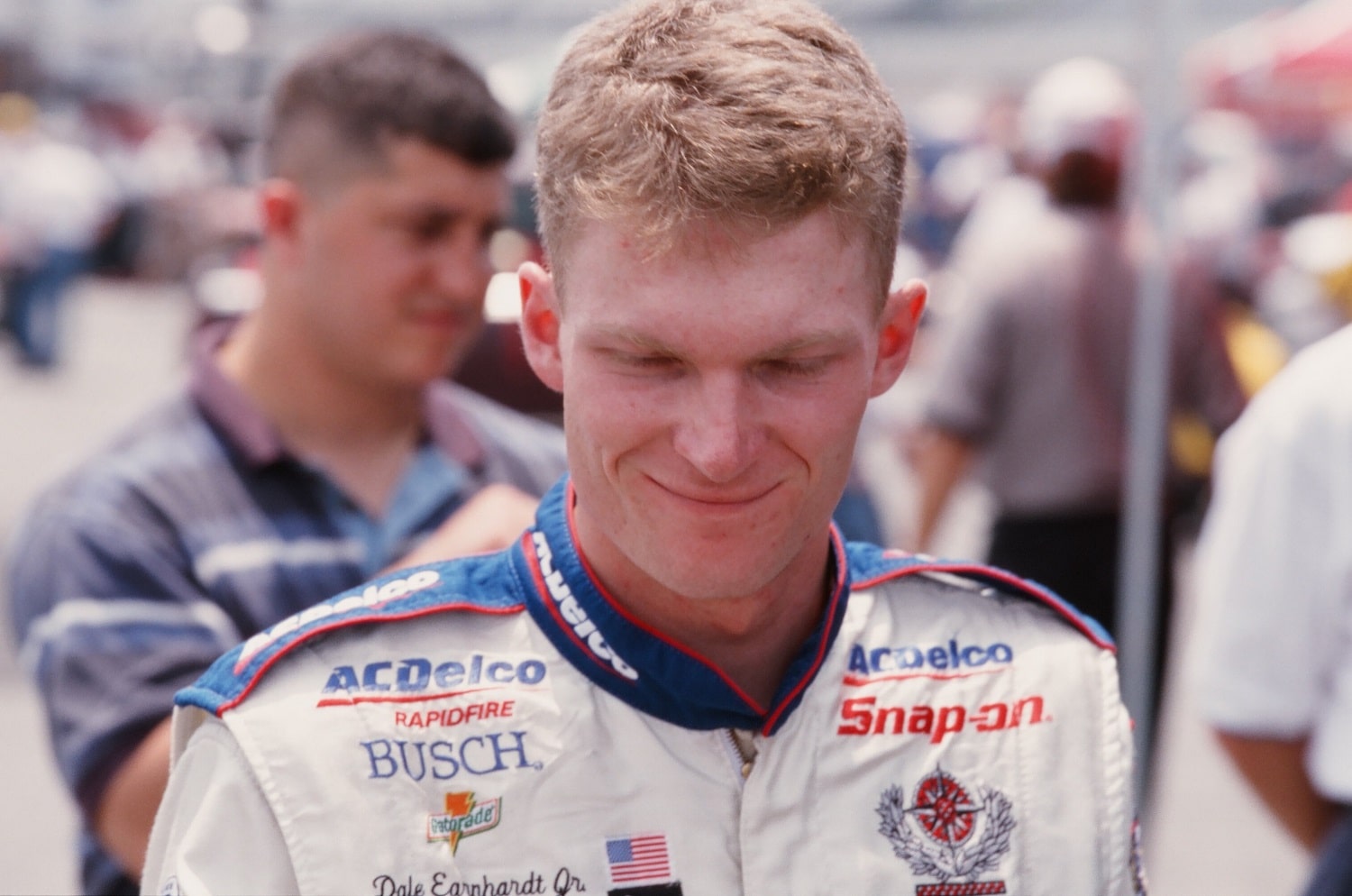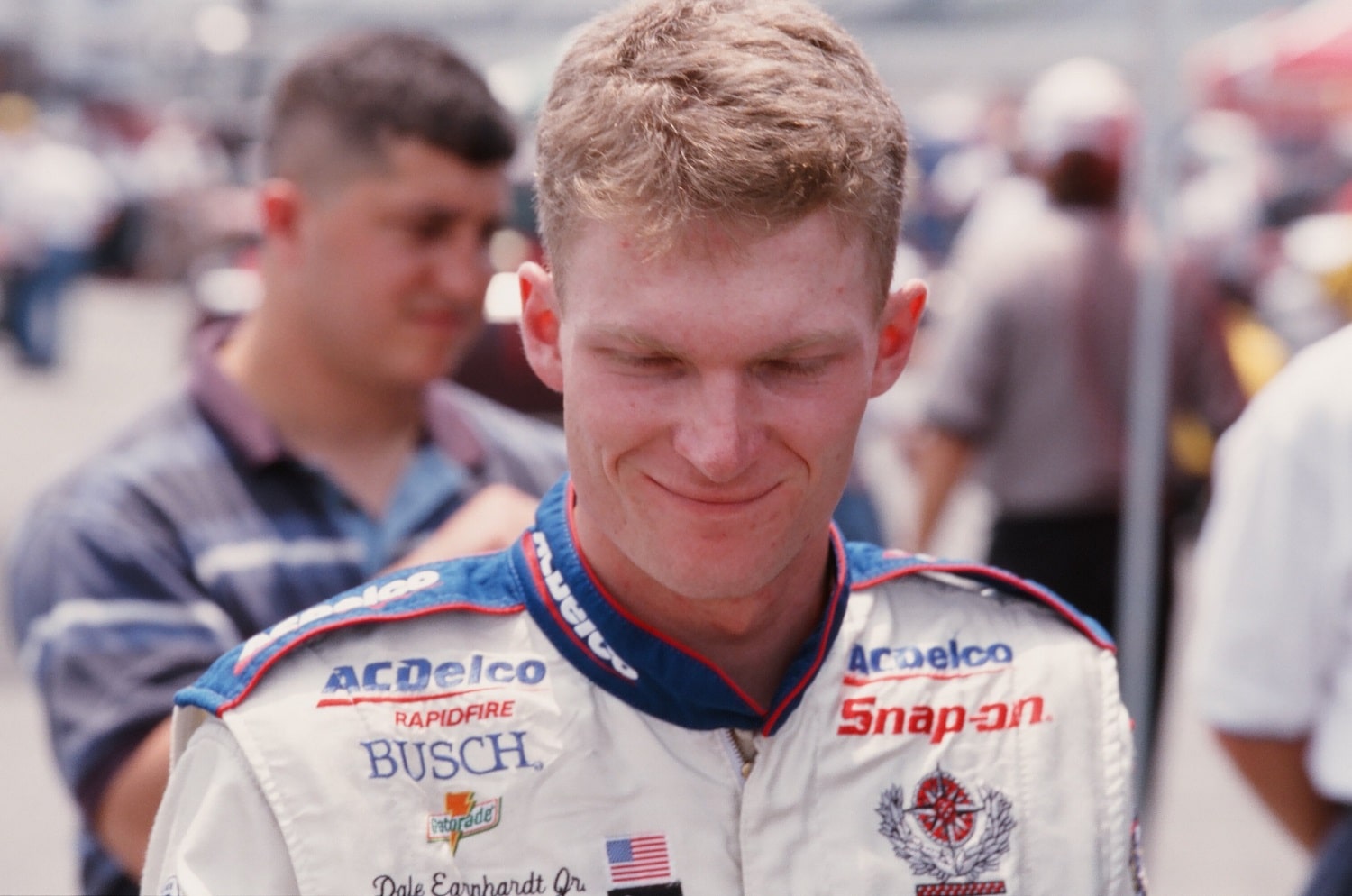 Hall of Famer Dale Earnhardt Jr. appears to have a picture of the car Rick Townsend built for his 1996 NASCAR debut, though the year he cited in a March 2020 tweet in a bit of reflection doesn't quite match up.
"1996. Rick Townsend chassis. Myrtle Beach," Earnhardt wrote. "I had NO clue how much fun I was having. I worried too much. About everything. Don't be like that. Enjoy the moment. Tomorrow is gonna figure itself out."
Earnhardt drove the No. 31 Chevy in his nine Xfinity Series races in 1996-97. The car pictured in his tweet is the No. 3 Chevy, which he drove to fifth place in Myrtle Beach in 1998. Still, it's likely to be that first Townsend-built car.
Got a question or observation about racing? Sportscasting's John Moriello does a mailbag column each Friday. Write to him at [email protected].