Kirk Cousins Goes Full Ivan Drago When Discussing COVID-19 and Twitter Exploded
There are a lot of things about Kirk Cousins that don't seem to make much sense to some. Entering his ninth season, his third with the Minnesota Vikings, Cousins has won barely half the games he's started, which includes just one playoff victory. And yet he's still made a ton of money and at one point was the highest-paid player in the NFL, which certainly didn't make sense to a lot of people.
Something else that doesn't seem to make much sense to a lot of people are the comments that Kirk Cousins made recently regarding COVID-19 and the wearing of masks. The two-time Pro Bowler doesn't seem to be very concerned about coronavirus whatsoever and channeled his inner Ivan Drago when discussing his own health and safety, saying that "If I die, I die," which naturally sent social media into a frenzy.
Kirk Cousins has made a lot of money during a mediocre career
Kirk Cousins was taken with the 102nd overall pick, the seventh pick of the fourth round, in the 2012 NFL draft by the Washington Redskins. At the time, the pick didn't make a lot of sense to most analysts as the team had chosen Heisman Trophy winner Robert Griffin III in the first round. Washington said that Cousins was an insurance policy in case Griffin got injured and that's exactly what happened. Cousins started one game in 2012 after Griffin suffered a concussion and eight games over the following two seasons as Griffin continued to struggle with injury.
Cousins became the full-time starter ahead of the 2015 season and then played two more years in the nation's capital under the franchise tag, which paid him close to $44 million, before signing a three-year/$84 million (all guaranteed) with the Vikings ahead of the 2018 campaign. He recently signed a two-year extension worth $66 million.
In 93 career games, Kirk Cousins has put up decent numbers, throwing for 24,107 yards and 155 touchdowns against 71 interceptions while completing 66.9% of his passes. But those numbers have not led to much success. In 88 career starts, Cousins has a 44-42-2 record in the regular season and a 1-2 record in the postseason. He often chokes on the biggest stages and against the best teams though, as evidenced by his 0-9 career record on Monday Night Football, the worst in NFL history, and his 0-15 record against teams that finished with a winning percentage of .700 or better.
But at least he's been healthy. Over the last five years, Cousins has missed only one game and that was only because he sat out last year's regular season finale as the Vikings' spot in the postseason was already set. Perhaps that's why he doesn't seem to be too concerned with his own health as it pertains to catching COVID-19.
Kirk Cousins doesn't seem to be concerned with catching COVID-19
The 2020 NFL season will certainly be unlike any other in history. COVID-19 has wreaked havoc on the entire sports world and the NFL will be no exception. Some teams are still trying to figure out a way to have at least some fans in the stands while also keeping their own players protected from coronavirus and Kirk Cousins certainly has some interesting thoughts on the matter.
Cousins recently appeared on Spotify's "10 Questions with Kyle Brandt" podcast and said that he's really not into wearing a mask, which obviously goes against the advice of medical experts, including the CDC. Brandt asked the question, "If 1 is the person who says, 'Masks are stupid, you're all a bunch of lemmings' and 10 is, 'I'm not leaving my master bathroom for the next 10 years,' where do you land?" This was Kirk Cousins' response.
"I'm not gonna call anybody stupid, for the trouble it would get me in. But I'm about a .000001."

Kirk Cousins
When asked why, Cousins went into Ivan Drago mode.
"I want to respect what other people's concerns are. For me personally, just talking no one else can get the virus, what is your concern if you could get it, I would say I'm gonna go about my daily life. If I get it, I'm gonna ride it out. I'm gonna let nature do its course. Survival-of-the-fittest kind of approach. And just say, if it knocks me out, it knocks me out. I'm going to be OK. You know, even if I die. If I die, I die. I kind of have peace about that.

"So that's really where I fall on it, so my opinion on wearing a mask is really about being respectful to other people. It really has nothing to do with my own personal thoughts."

Kirk Cousins
It didn't take long for Twitter to jump on the comments.
Twitter exploded over his comments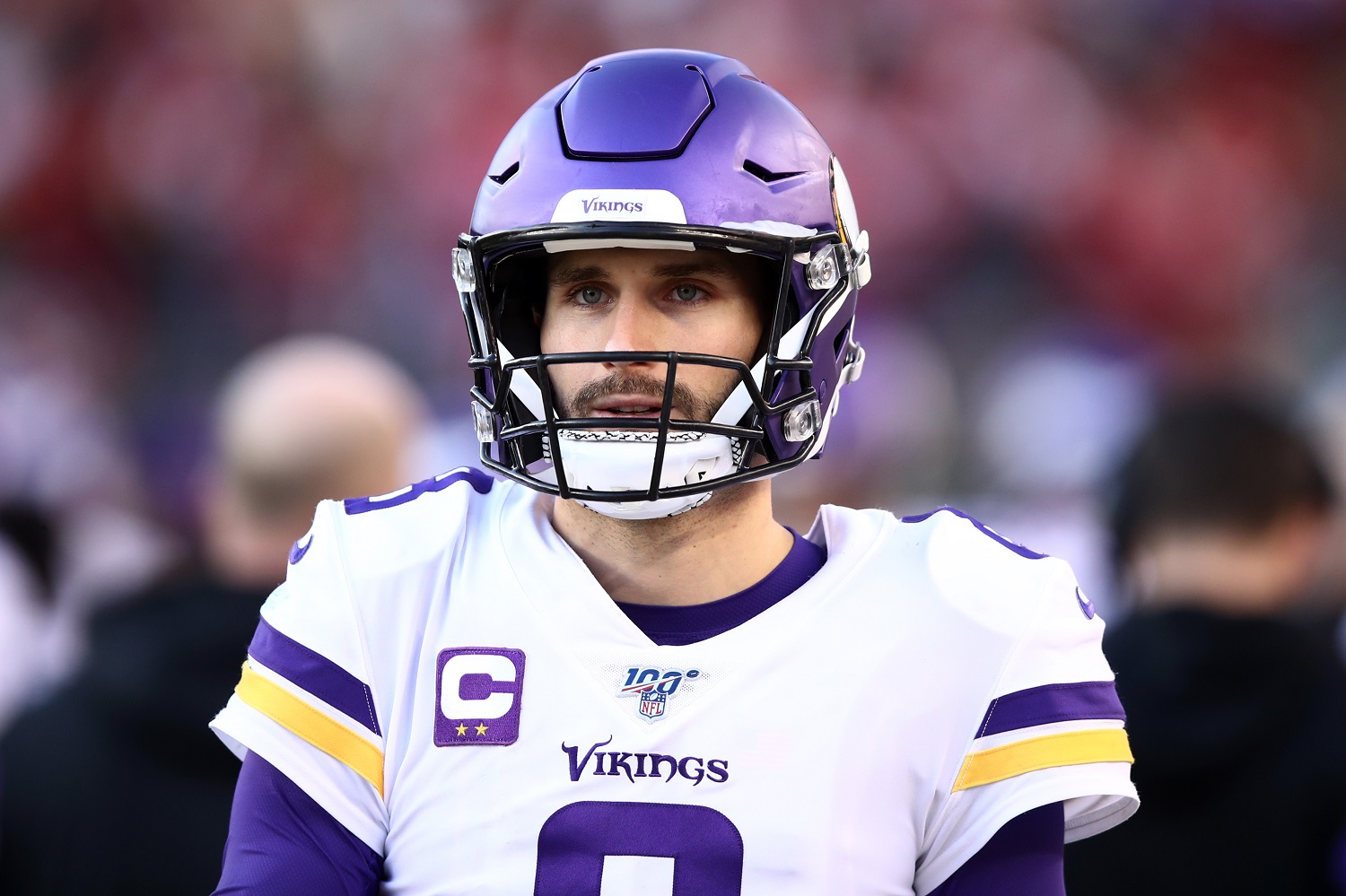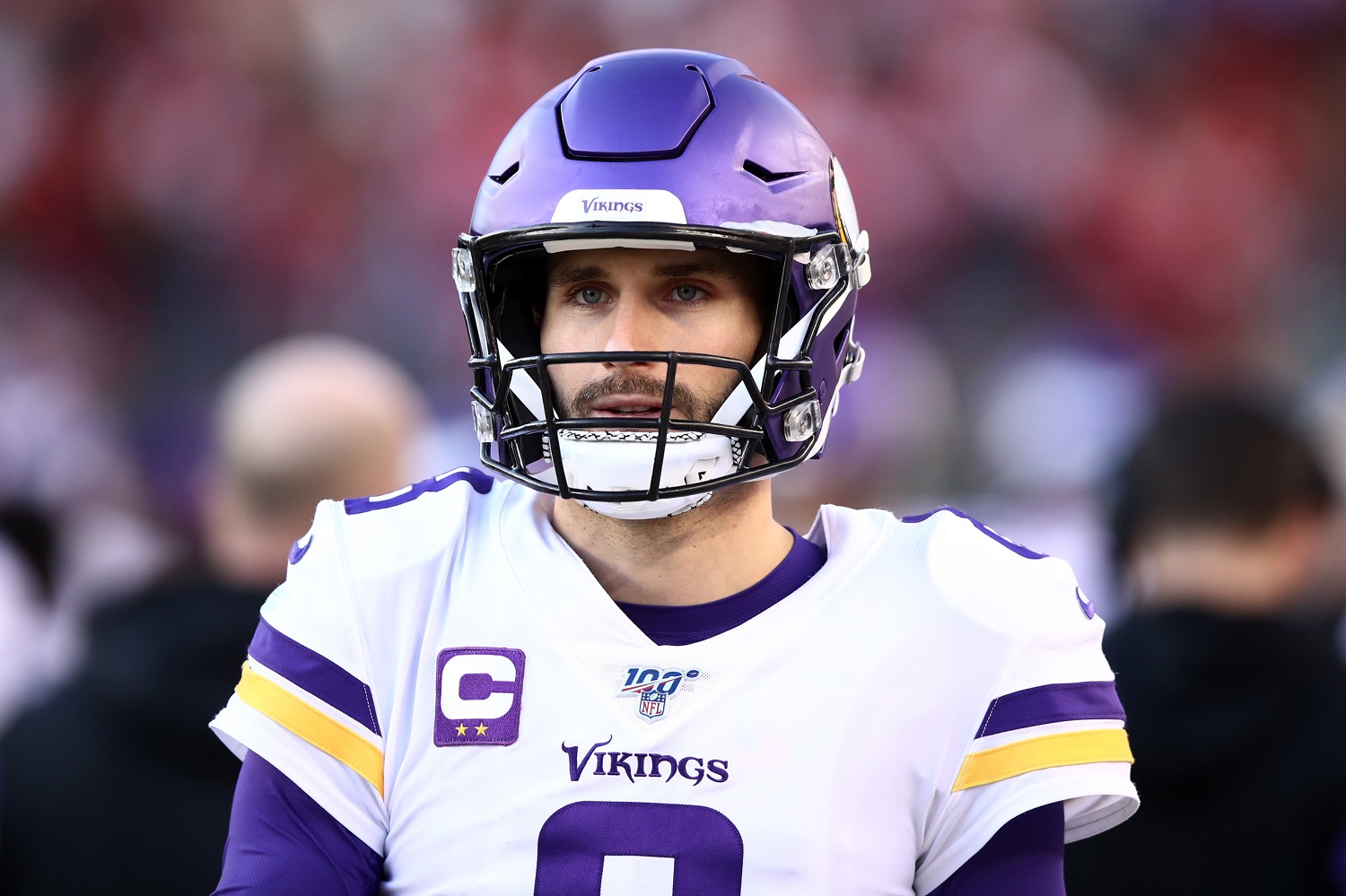 Once the comments made by Kirk Cousins went public on Monday morning, it didn't take long for Twitter to respond. Here are a few of our favorites.
Stats courtesy of Pro Football Reference