Kobe Bryant Punched a Lakers Teammate Over a $100 Debt Before Offering an Emotional Apology
During his time on the hardwood, Kobe Bryant developed quite a reputation. Beyond his incredible talent, the Lakers guard became known for his fierce competitive nature; short of Michael Jordan, few men hated to lose as much as Bryant. In 2002, however, that inner fire got the best of him.
During a trip to Cleveland, Kobe Bryant took offense to Samaki Walker's behavior and punched his teammate in the eye. Even the Lakers legend, however, saw the error of his ways and eventually issues an emotional apology.
Kobe Bryant became famous for his 'Mamba mentality'
During the early days of 2020, Kobe Bryant tragically died in a helicopter crash. While the Lakers legend may be gone, no basketball fan will forget his will to win and 'Mamba mentality.'
During his time in Hollywood, Bryant created his 'Black Mamba' persona, setting the stage for Mamba mentality. While that phrase means different things to different people, there's one central premise at its core.
"Mamba mentality is all about focusing on the process and trusting in the hard work when it matters most," the Lakers legend explained to Amazon Book Review. "It's the ultimate mantra for the competitive spirit."
But what did Mamba actually entail? There are countless stories about Kobe's relentless pursuit of greatness. The guard was known to despise yes men, spend countless hours in the gym, and study the NBA official's handbook; if there was a way to gain even the slightest advantage, Bryant was ready to get to work.
Punching Samaki Walker over $100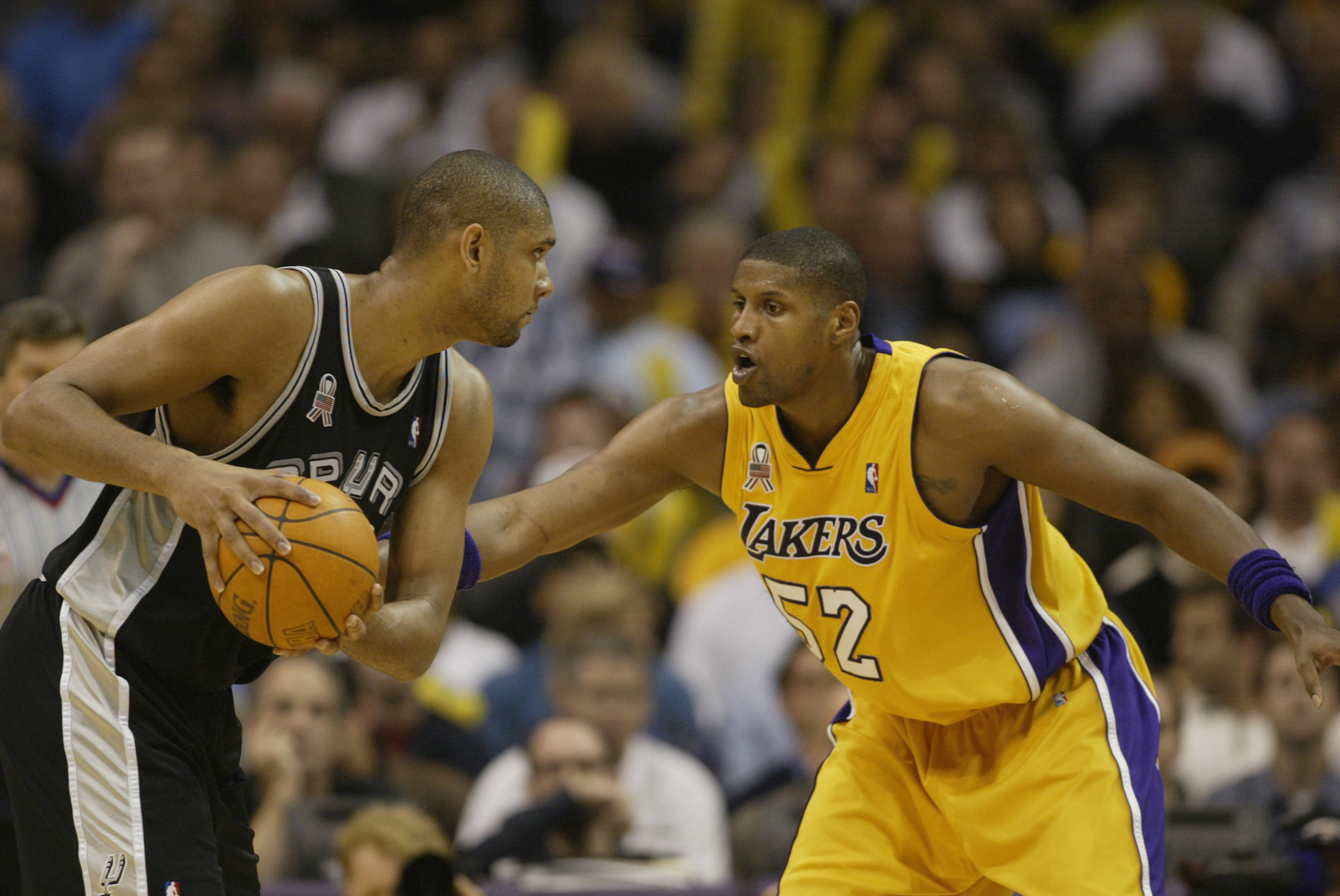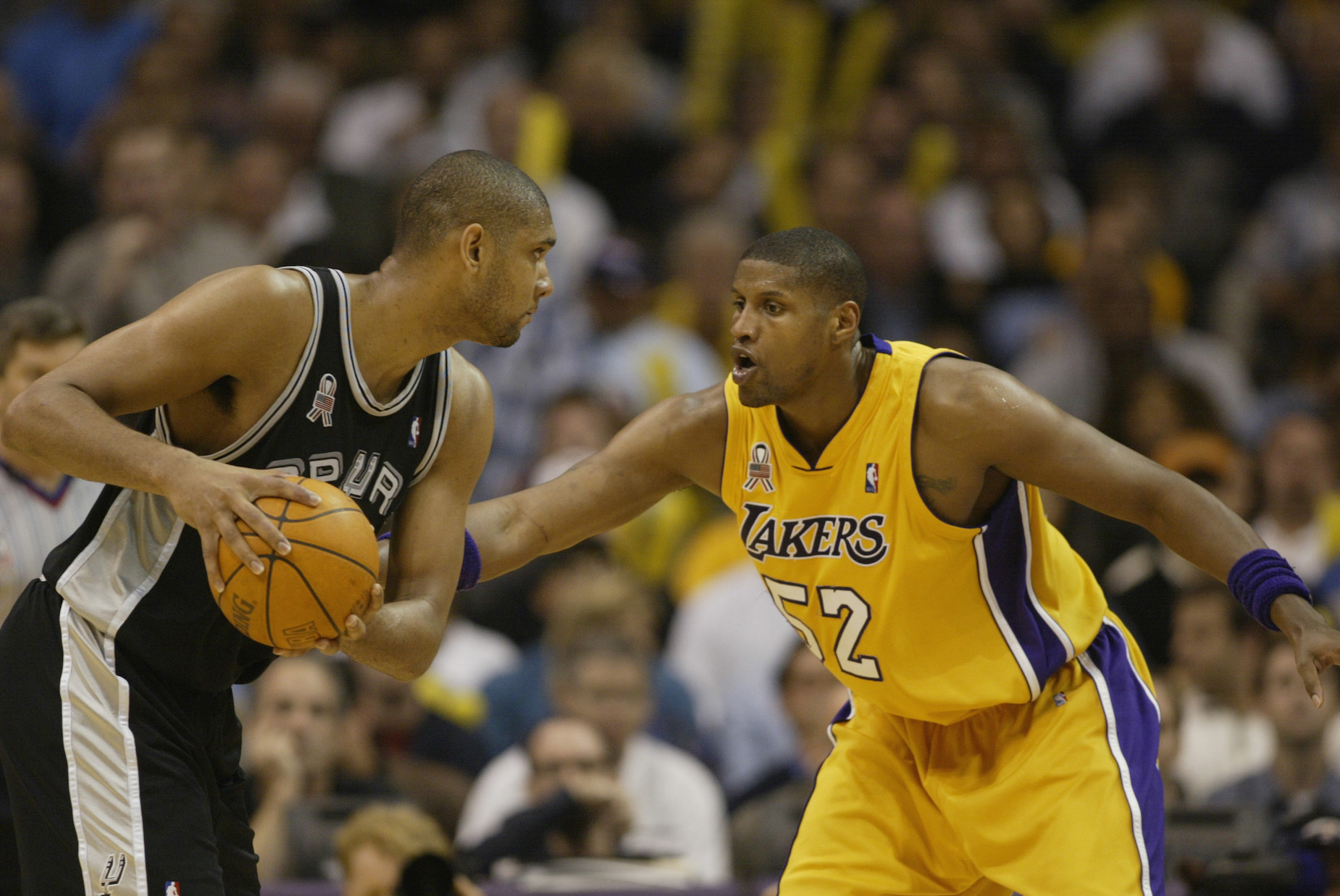 Kobe Bryant's competitive fire didn't end once the final whistle blew, though. During the 2002 NBA season, he even punched a Lakers teammate over a friendly contest and a $100 debt.
As Jeff Pearlman wrote in an excerpt of Three-Ring Circus: Kobe, Shaq, Phil, and the Crazy Years of the Lakers Dynasty that ran on 538, the Lakers would end practice with a half-court shooting contest; the first player to sink their shot was entitled to collect $100 from the other competitors. On this day in question, Kobe Bryant won; Samaki Walker, however, didn't have the cash on hand.
The following morning, the Lakers boarded a bus and headed to the arena for a morning walkthrough. Bryant once again asked for the $100. Walker, once again, brushed him off. Kobe, however, wasn't going to take no for an answer.
"Now, if one looks closely enough, he can see the steam rising from Bryant's ears," Pearlman explained. "The four-time All-Star leans past [Rick] Fox, draws back his right fist, lunges across Walker's head, and — pop!— punches him in the right eye."
Kobe Bryant eventually offered Samaki Walker an emotional apology
A fight, however, never developed. The bus arrived at the arena, and, with Samaki Walker staying off the court to calm down, the Lakers conducted their walkthrough. The forward wasn't going to forget what happened, though; he wanted to teach Kobe Bryant a lesson.
Later that day, Walker noticed that he had a voicemail on his hotel room phone. When he picked up the receiver, there was a message from Bryant waiting for him. "Yo, Samaki … [sob]," Pearlman recounted. "I don't know what [sob] I was [sob] thinking. You're a friend, man [sob]. A good [sob] friend. I'm so [sob] sorry. I'm so [sob], so sorry. Really, just …"
Before that evening's game, the two came together in person. Walker was warming up on the treadmill when Shaquille O'Neal's bodyguard approached, explaining that Bryant wanted to talk.
"Moments later, Bryant approaches," Pearlman wrote. "His voice is unusually soft. His shoulders are hunched. He looks wounded, as if he's about to once again weep. 'Maki,' he says, "I'm really sorry. That's on me."
"Listen," Walker responded, "we're good. Seriously, we're good. But you can't go around hitting another man. There are some issues you've gotta work out. You can't live life this way."