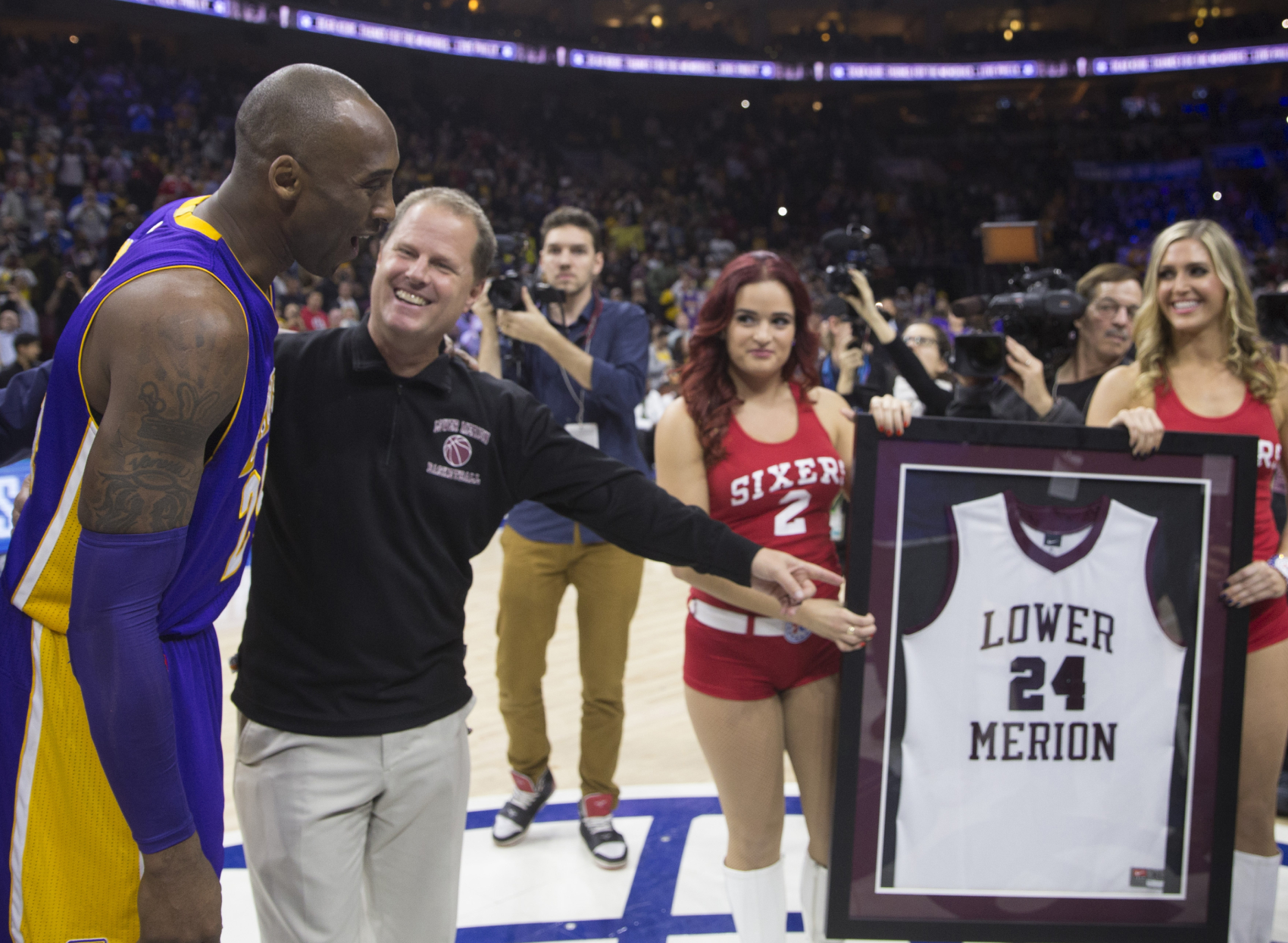 Kobe Bryant's High School Coach Revealed What He Was Like as a High School Superstar
Kobe Bryant was one of the best high school players in the country at Lower Merion High School. His coach revealed what he was like.
In Kobe Bryant's career, he ultimately became an NBA legend and one of the most revered athletes of all-time. He, however, didn't first become a superstar while playing for the LA Lakers. Bryant was an absolute legend at Lower Merion High School, and his play there eventually led to him becoming a top draft pick without even playing college basketball.
Bryant's high school coach, Gregg Downer, knew he was special early on. Following Bryant's sad and tragic death, Downer revealed what Bryant was like as a high school superstar.
Gregg Downer first encountered Kobe Bryant when he was in middle school
Kobe Bryant came to the Philadelphia area neighborhood right before his high school years. He had actually moved there from Italy as his father, Joe Bryant, had just finished a pro career in Europe.
Even in junior high, Bryant's play on the court caught everyone's attention.
"I heard a lot of buzz about a 14-year-old in our middle school, so I went to watch one of his games," Downer said in January 2020 following Bryant's death, according to The Philadelphia Inquirer. "They had a weird rule with that team: You had to pass the ball 'X' amount of times or you got benched. That didn't go too well. I wanted to see him play, and he kept getting benched."
Downer then went up to Bryant after the game and suggested that he came and practiced with the varsity team.
"Five minutes into that first varsity practice, I turned to my multiple assistant coaches and I said, 'This kid is a pro,'" Downer said.
He became a star at Lower Merion
Once he entered high school, Bryant made the varsity team as a freshman, but the team was horrible. They went 4-20 that year.
However, his attitude and talents turned everything around.
"(Kobe) was a difficult teammate in terms of how demanding he was," Downer said in 2016, according to USA Today. "But I think he was a good teammate in the sense that he held people accountable. I just don't think he had real natural leadership skills at that age. His form of communication was 'If you're not giving 110%, you're going to hear from me.'"
In his high school career, Bryant ultimately scored 2,883 points, according to USA Today. In his final year, people knew him as the best player in the entire country, which ultimately made Lower Merion's games become huge events. He even became so popular that he went to prom with the singer Brandy.
Lower Merion ended up reaching the state championship in Bryant's senior year. However, during a practice before the semifinals, Bryant broke his nose while diving for a loose ball, according to the Inquirer.
"For 48 hours, we didn't know: 'Would he play? Could he play? Would he wear a mask? How is he going to get through this game?'" Downer said, according to The Inquirer. "He warmed up [before the game] with a mask. He didn't like how it felt."
What Bryant did next ultimately showed his true competitiveness.
"We came back in one final conversation and he ripped the mask off, threw it against the wall and said, 'Guys, let's go to war. I'm not wearing this thing,'" Downer said.
Downer also went on to say this: "From that moment on, I knew we were going to win a state championship."
As you might know, Bryant ultimately led them to the state title that year. Not long after that, though, he began winning much bigger championships.
Kobe Bryant became an NBA legend with the LA Lakers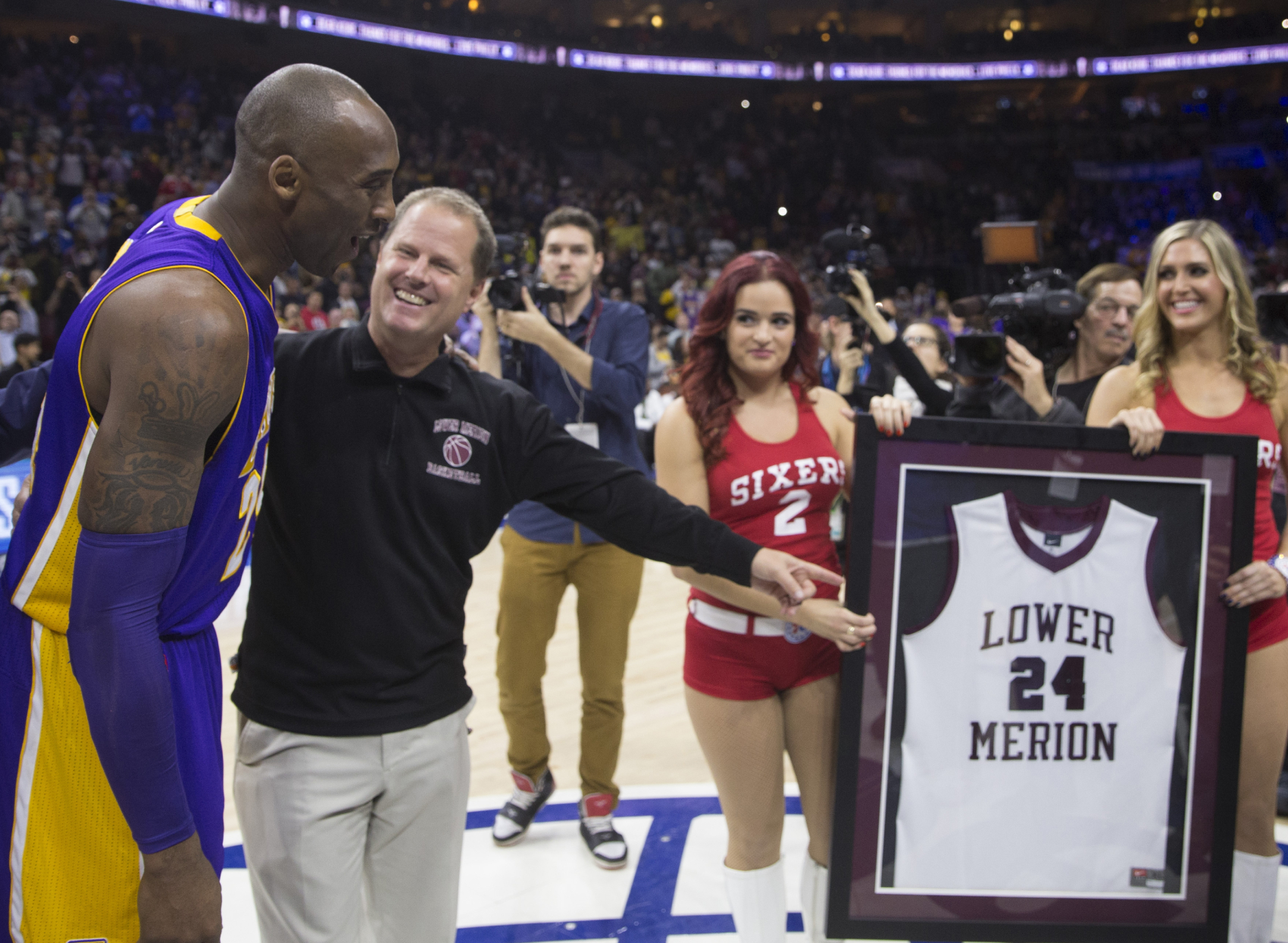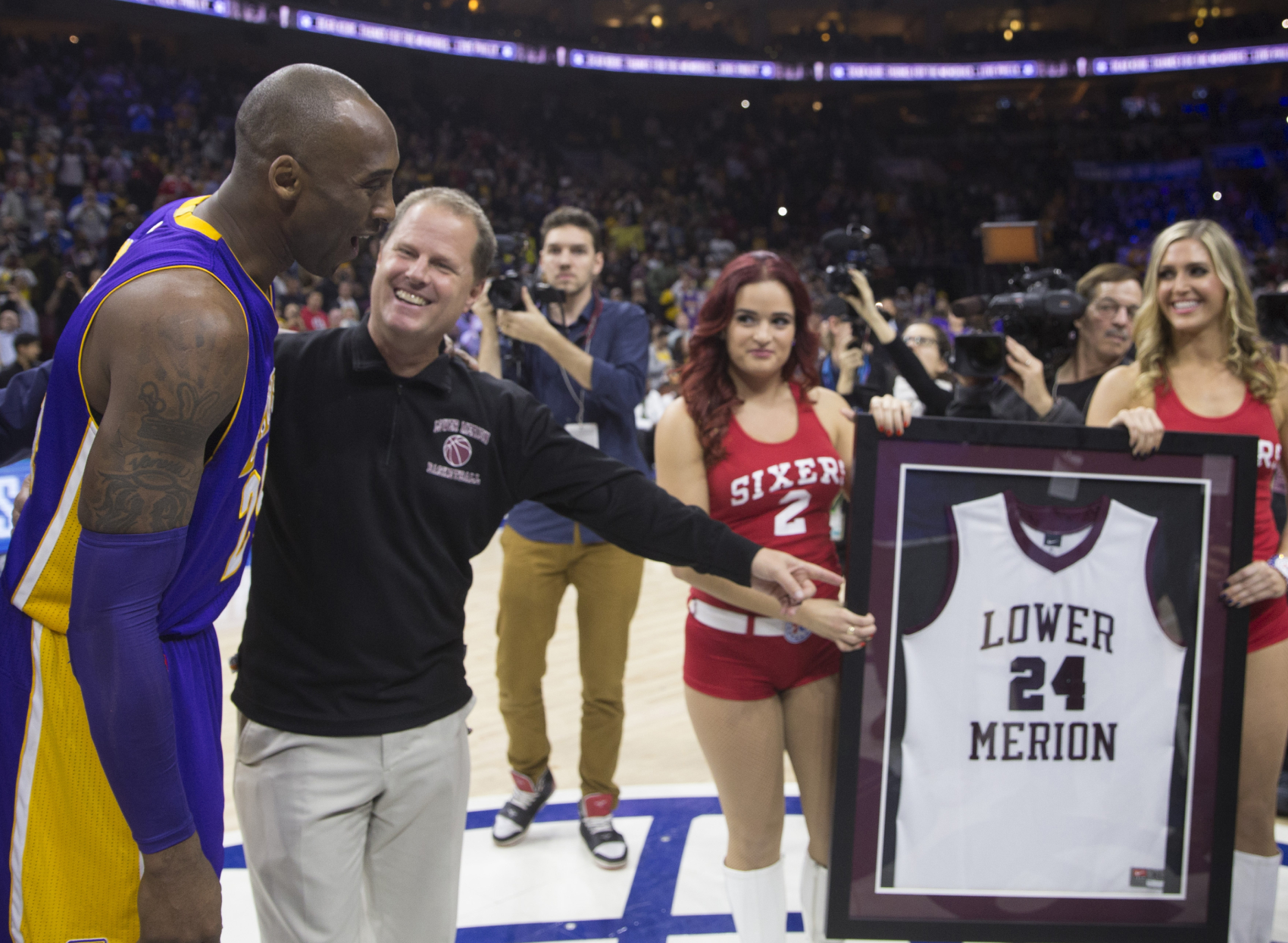 Bryant went straight to the NBA draft out of Lower Merion, and the Charlotte Hornets ultimately selected him with the No. 13 overall pick in the 1996 NBA draft. The Hornets then him to the LA Lakers.
In just his fourth season, the Lakers won a championship, which was ultimately the first of three straight.
Bryant later became an 18-time All-Star, a five-time NBA champion, a two-time NBA Finals MVP, and he won the league MVP in 2007-08. He also scored 33,643 total points in his career, which is fourth in NBA history.
Kobe Bryant might be gone, but his stories will be told forever. He wasn't just a great player and a champion, Bryant was a basketball legend.
NBA stats courtesy of Basketball Reference