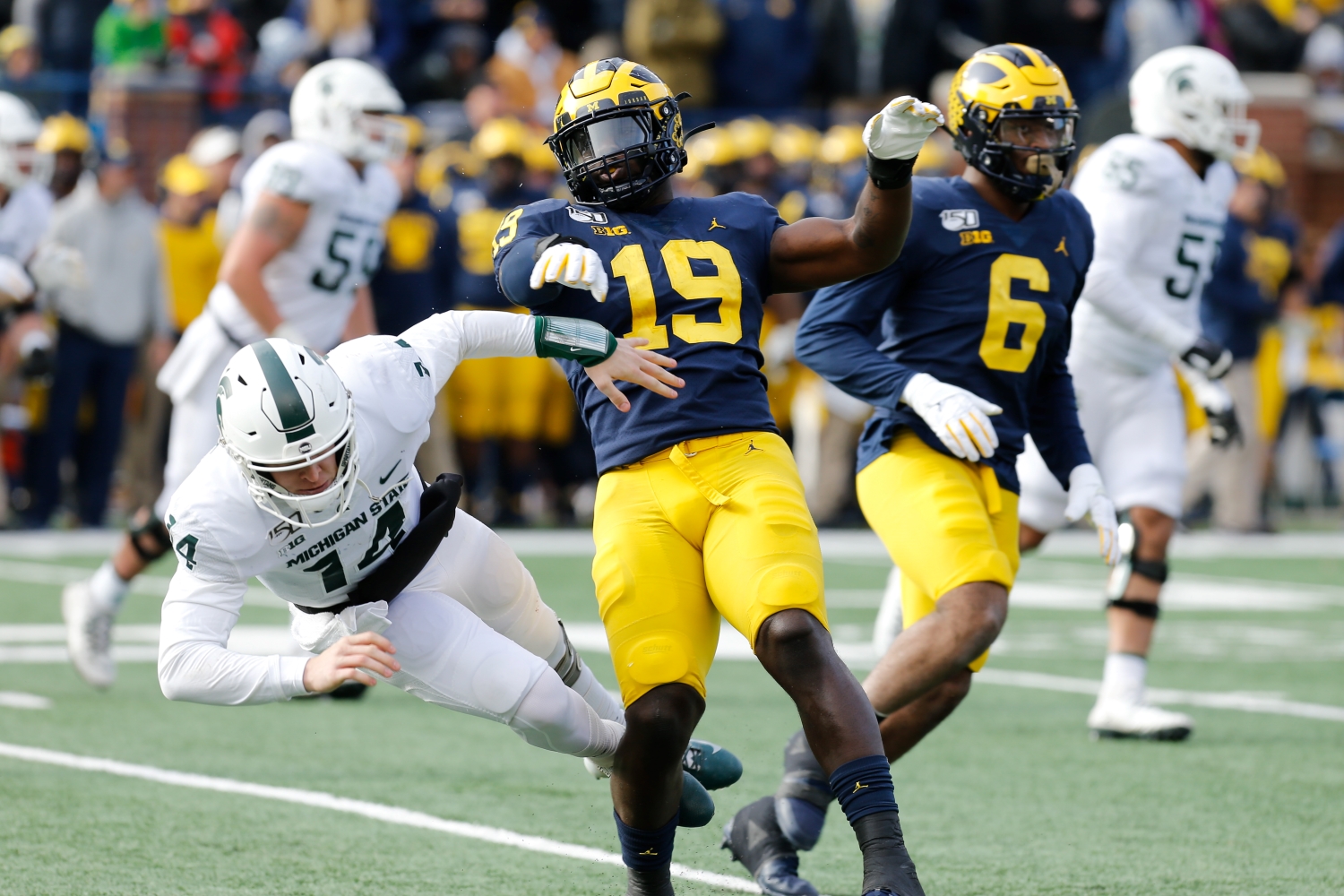 The Inspiring Story of Kwity Paye: From Being Born in a Refugee Camp to Becoming a Top 2021 NFL Draft Prospect
From being born in a refugee camp to becoming a top 2021 NFL draft prospect, it's been one interesting life journey for Kwity Paye.
You won't find an NFL draft prospect with a backstory quite like Kwity Paye. Because unlike Patrick Surtain II or Asante Samuel Jr., he doesn't have a dad who played pro football. And he definitely didn't have the same advantages growing up that other athletes did.
But even though his life began in a refugee camp, Paye has worked tirelessly to become one of the most exciting (and intriguing) players in the 2021 NFL draft. While no one knows what the future holds for the talented pass rusher, his past should serve as an inspiration to others about doing whatever it takes to achieve a dream.
The First Liberian Civil War had a major impact on Kwity Paye's life
Paye's incredible life journey started 22 years ago in the country of Guinea. Only he didn't have a typical upbringing. Instead, he took his first breath in a refugee camp after his family left their native Liberia.
The First Liberian Civil War, which took place from 1989-97, had a devastating impact that left behind an estimated 250,000 casualties. Paye's mother, Agnes, came dangerously close to losing her cousin, Cyrus.
According to ESPN, soldiers captured Cyrus and used a machete to leave a gash in his forehead. With a pool of blood spilling out, they strapped him to a tire with the intent of burning him alive. But because he was viewed as "something of a favorite son" around the camp, a soldier successfully pleaded to have his life spared.
The near-fatal incident inspired a mantra from his mother that Paye will never forget.
"Make sure you always be respectful; make sure you always put your best foot forward," he told ESPN. "You never know how that person may help."
Becoming a top 2021 NFL draft prospect at Michigan
Fortunately for Paye, his mother brought him and his brother to Rhode Island when he was just 9 months old. But his football career began with a bit of a roadblock. When he attempted to sign up for a Junior Pee Wee league, officials told Paye he needed a birth certificate to verify his age.
The only problem? He didn't have one.
Luckily for the 8-year-old, his mother gave him his green card to handle the verification issue.
That set the stage for a football journey that included a brilliant high-school career. Paye captured Rhode Island's Gatorade Football Player of the Year honors during his senior season at Bishop Hendricken High School. Although he initially committed to Boston College, he ultimately joined forces with the Michigan Wolverines.
Following a nondescript freshman season, he recorded 27 tackles (5.5 for loss) and two sacks as a sophomore. In 2019, Paye exploded onto the scene by totaling career-highs in all three categories, including 6.5 sacks. Despite only playing four games due to the COVID-19 pandemic, the talented defensive lineman still recorded four tackles for loss and two sacks as a senior.
Can Paye make a big impact at the next level?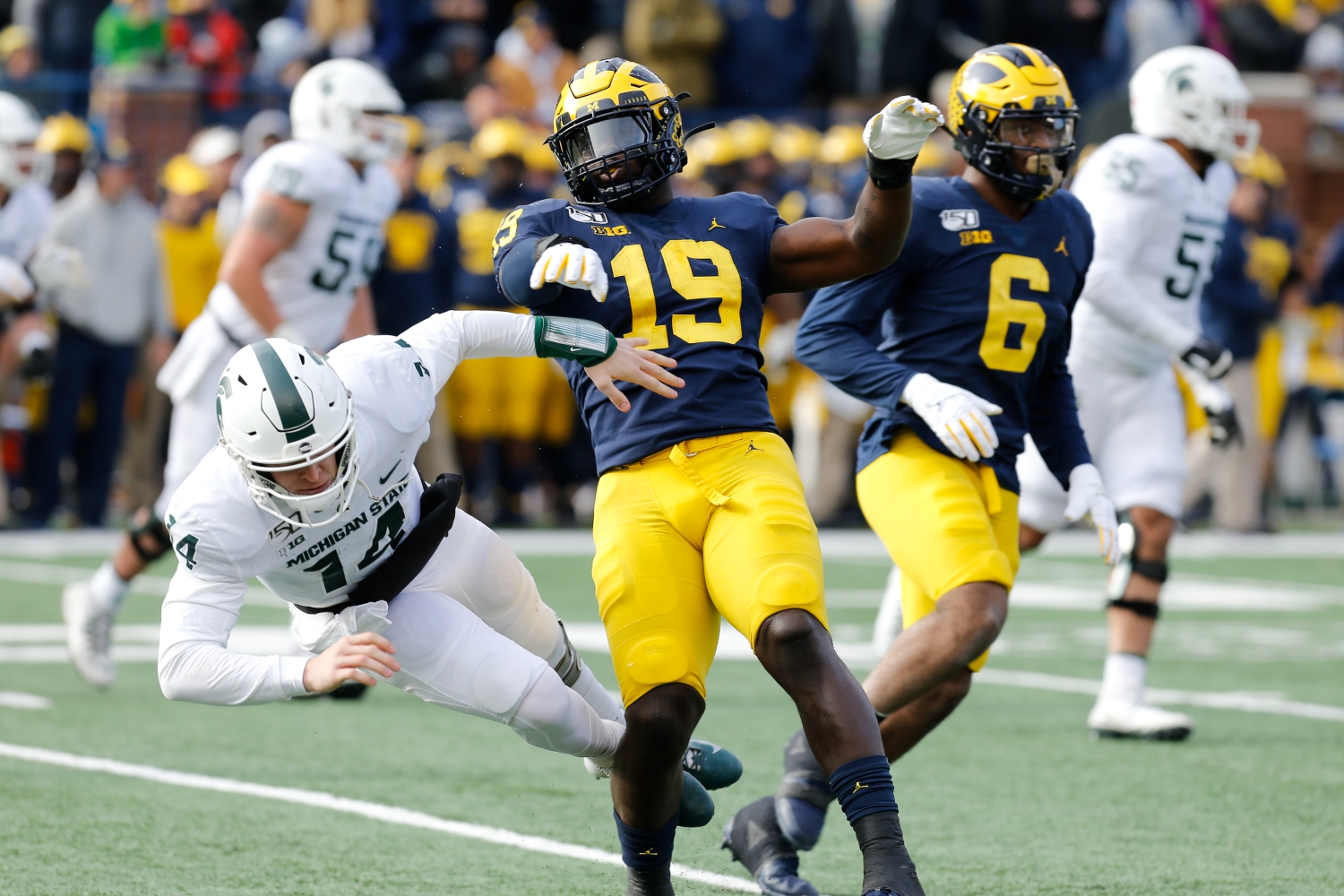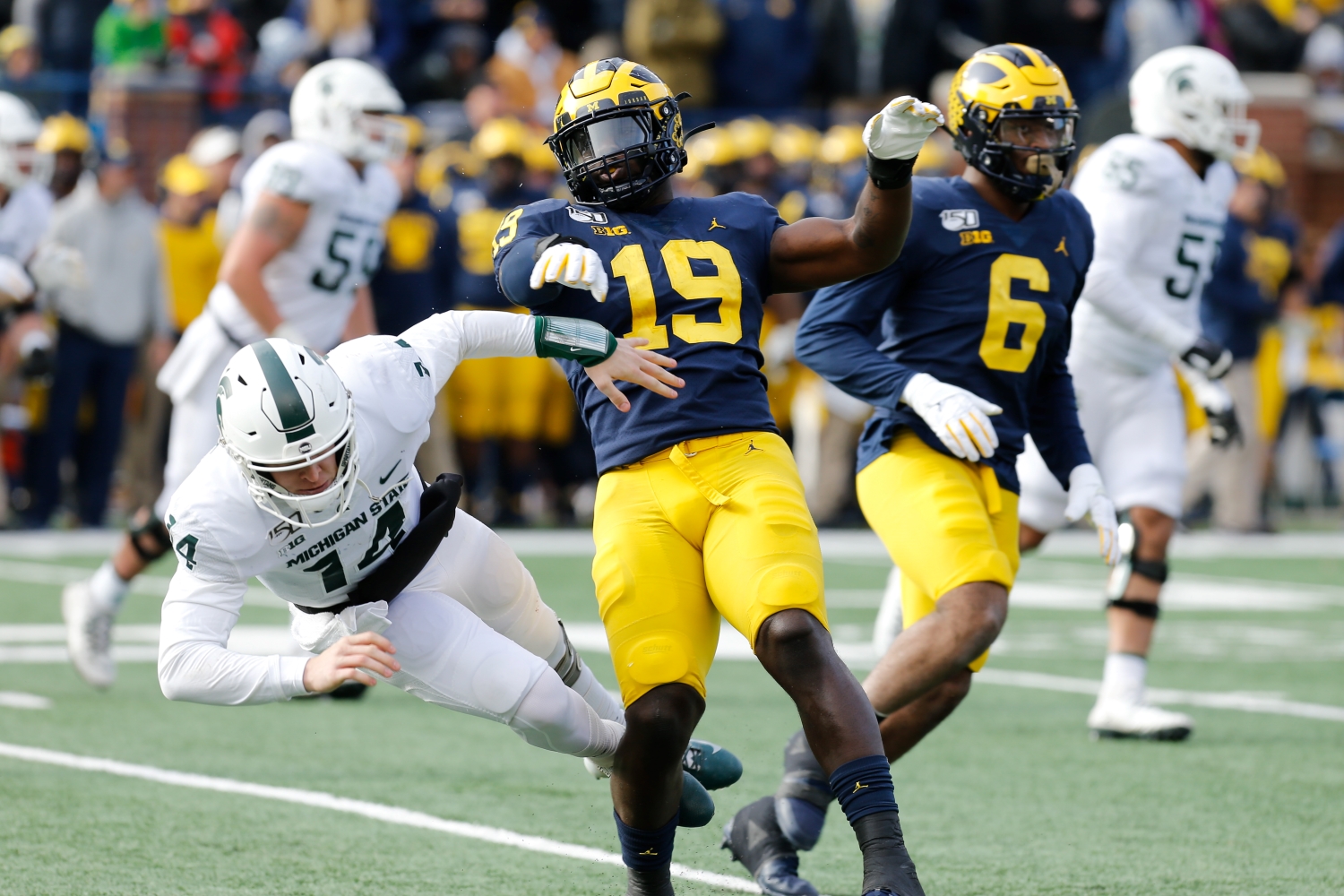 His college production might not blow anyone away, but Paye possesses the natural tools to make a major impact at the next level. After all, there's a reason he's considered one of the top defensive prospects in the 2021 NFL draft.
Paye solidified that with a ridiculous performance at Michigan's pro day in which he ran a hand-timed 4.52 40-yard dash. Plus, he showed off his strength by benching 225 pounds 36 times—an impressive mark for a player with 33-inch arms.
Those physical gifts give the 6-foot-2, 261-pound edge defender a chance to succeed as a pro. However, Paye must work on his technique to reach his potential.
It will be interesting to see which NFL team takes a gamble on a player with just 11.5 sacks and only 19 college starts on his resume. Will that cause him to fall down draft boards? Or will a franchise view him as a moldable piece of clay with Pro Bowl upside?
We'll find out soon enough.
All statistics courtesy of Sports Reference.